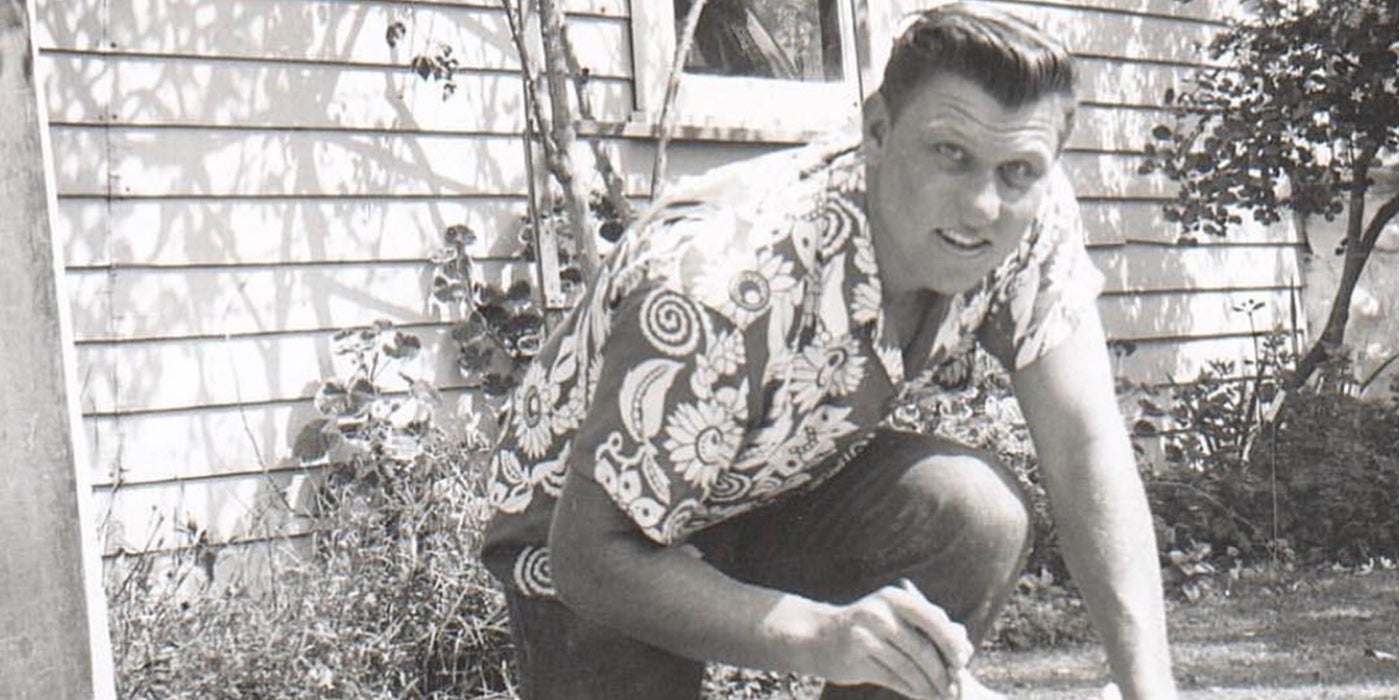 Style
The Walter Hoffman Interview
A conversation with Walter Hoffman—the man behind the quintessentially American company Hoffman California Fabrics
After serving in World War I, Rube P. Hoffman, who had spent his formative years working in New York City's garment district, landed in Los Angeles. Seeing an opportunity to stake a claim in the burgeoning textile business, in 1924 he started Hoffman California Fabrics, International (originally named Hoffman Woolens) in downtown LA. But it wasn't until his sons—Walter "Big Wal" and Philip "Flippy"—got into the family business that things took on a decidedly more California direction. An early member of the post–World War II bohemian surf culture, Walter drew from his formative experiences in the Hawaiian Islands to lead the company in a fresh new direction. Jumping back and forth between the South Pacific and the West Coast, by the late '50s the Hoffman brothers were back in California and running the family business—albeit with a much more surfy, Polynesian sensibility. The rest, as they say, is history. For the better part of 100 years, Hoffman California Fabrics has brought beauty and an unmatched sense of creativity to its textiles. With his feet firmly planted in the sand, Walter has never wavered from his artistic vision or the lifestyle he's endeavored to create. "Family is everything," Hoffman says. "I'd quit and retire if my family wasn't involved." Below, he reflects on joining the family business, surfing in Hawaii with the greats, and a life lived according to his own rules.
When did you decide to get involved in your father's business—how did that come about?
I couldn't make a living in Hawaii, so I came back and started working with my father. Before I came in, they were doing a lot of different solid color textiles. We hired an artist and did some Hawaiian art that we made prints with, and I would sell those in the back. We were in Los Angeles at the time. My brother came in, and he got us to move to Costa Mesa. After a couple of years, we bought some land in Mission Bay, and that's where we are today.
When it comes to selecting textiles and prints, what are some of the things that have been successful over the years—how do you know what's going to work and what isn't?
First of all, it has to be beautiful and have good colors—you kind of have a feeling about what's going to work. And we listen to our customers and learn from them. The goal is to develop prints that make you happy and feel good. Florals always sell. We'd do about 75 percent florals and 25 percent other prints.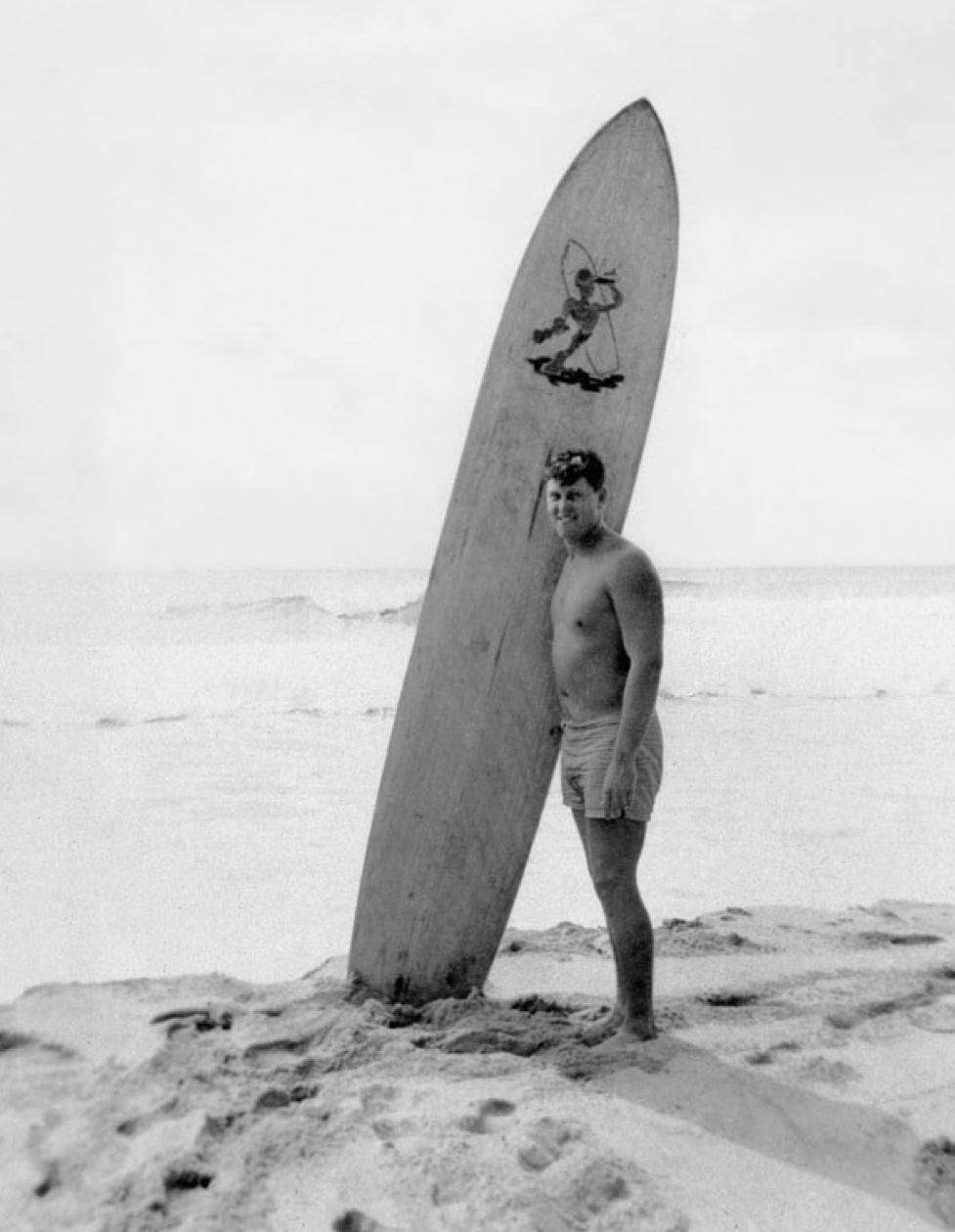 You're very passionate about surfing. How did that start?
My first trip to Hawaii was in 1949. When I got out of school, I went there with a friend to surf. When I was in the service, I got to choose what I wanted to do, so I signed up for the supply center in Hawaii. We worked from 5 to 9 at night, so we got to surf all the time.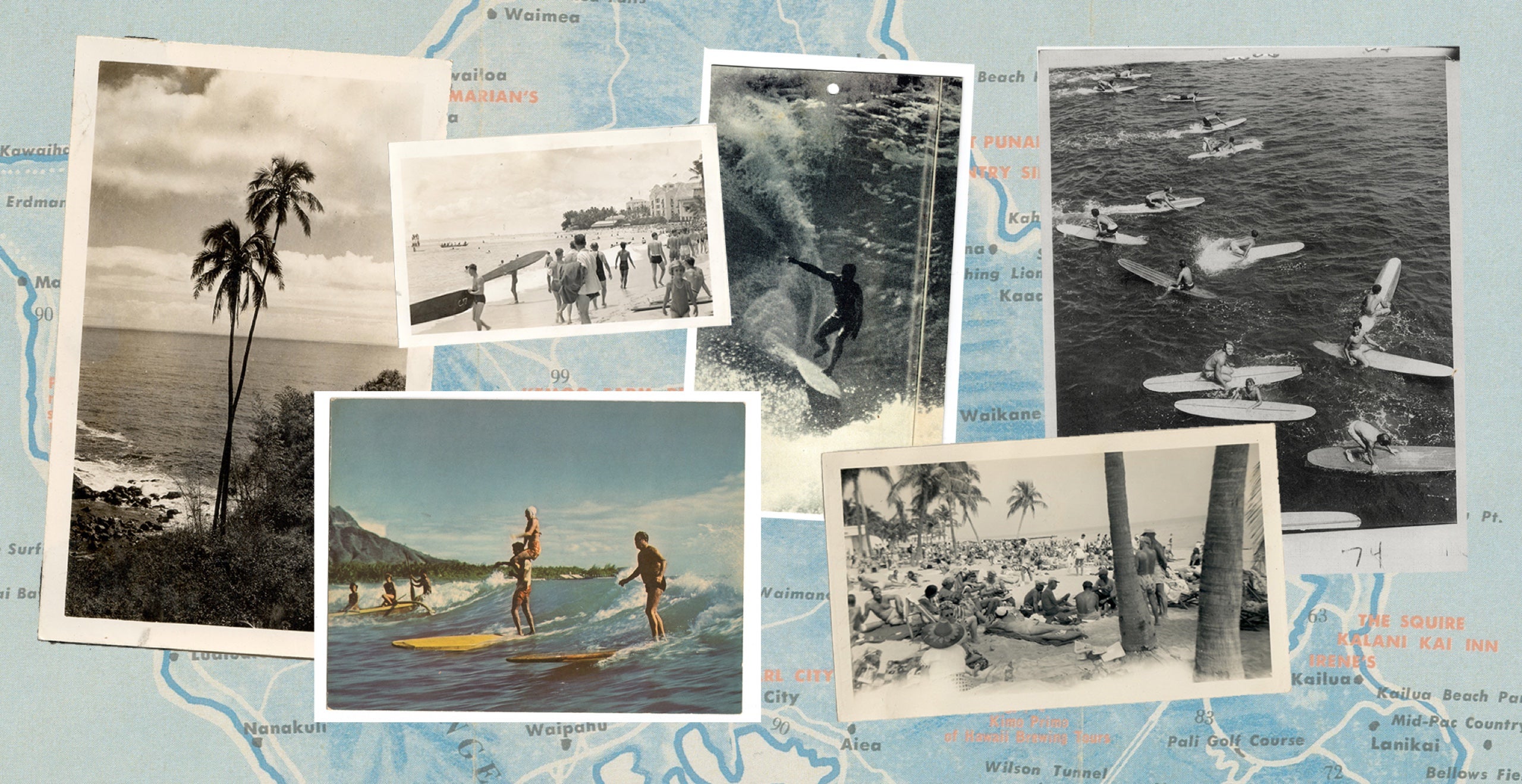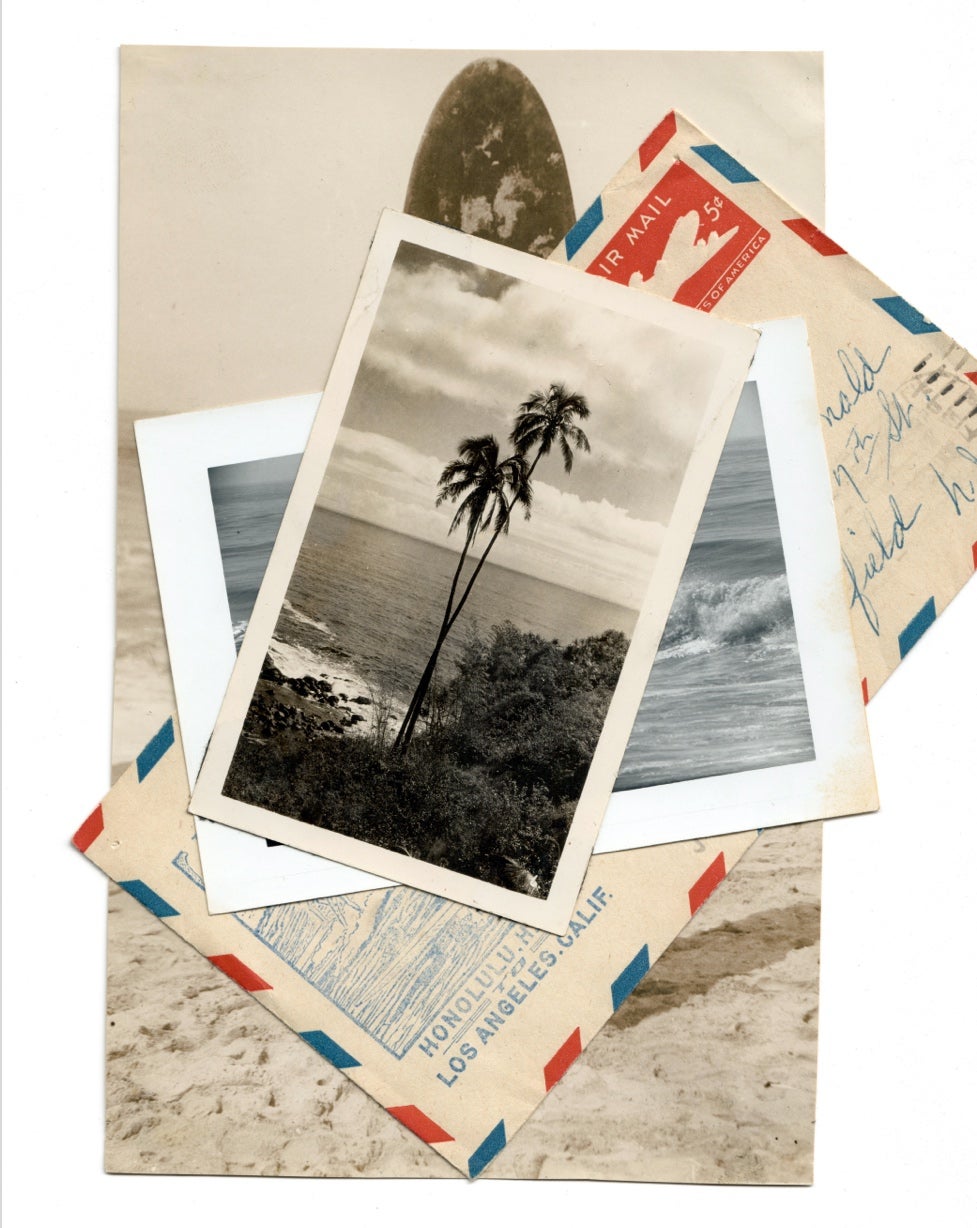 Where did you surf and who were some of the greats you surfed with?
In the summertime, we surfed Waikiki. And in the wintertime, we'd surf Mākaha and Sunset Beach on the North Shore. In the '50s, we rented a Quonset hut at Mākaha, and I got a lot of guys to come over from the mainland and stay during the winter. My brother and Buzzy Trent came over and ended up staying. We even got Phil Edwards to come over. It was great. If eight guys were in the water surfing at that time, that would be crowded.
What's one of your favorite surf stories of all time?
One time I was out at Mā'ili Point in Hawaii with George Downing and the waves were big. We were out at the Cloudbreak, which is a good half of a mile out, and the waves were so big we couldn't even catch them. You'd start paddling, and you didn't know where the wave started and stopped. You'd be paddling halfway up the thing, and you didn't even know it. We all lost our boards on a big set and had to swim to shore. Those were the biggest waves I was ever in. I would say it was 30 feet. I wasn't really that scared; I was a pretty good swimmer.