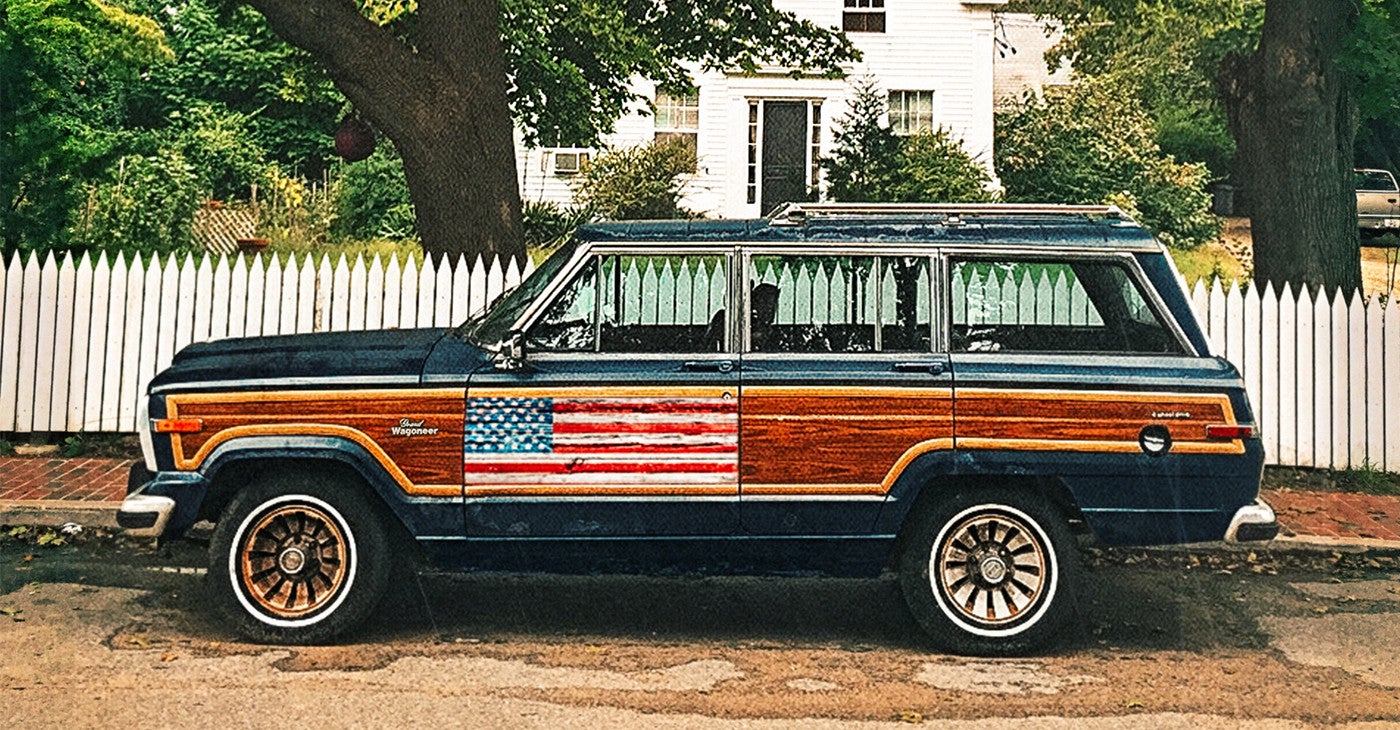 Culture
The Preppiest Cars of All Time
Because zero-to-60 times are nothing compared to practicality, pedigree, and style
It can be British, Swedish, German, and sometimes even American. It can be red, black, hunter green—basically, any color found in Royal Stewart plaid. It can be dirty, like a pair of wellies leaning up against the wall in the mudroom. It can even be in need of repair, like that decades-old cashmere cable knit that's perfectly chic not despite but because of a moth having found its way to nibble on the sleeve.
It must be an investment, though not be terribly expensive. It must be subtly styled. And, most importantly, it must accentuate the scene—from the ski lodge to the supermarket—not overwhelm it.
We are talking, of course, about the preppy car. Here (with the help of illustrator extraordinaire Clym Evernden) are our favorite examples of the form….
Mercedes-Benz SL R107
(1971–1989)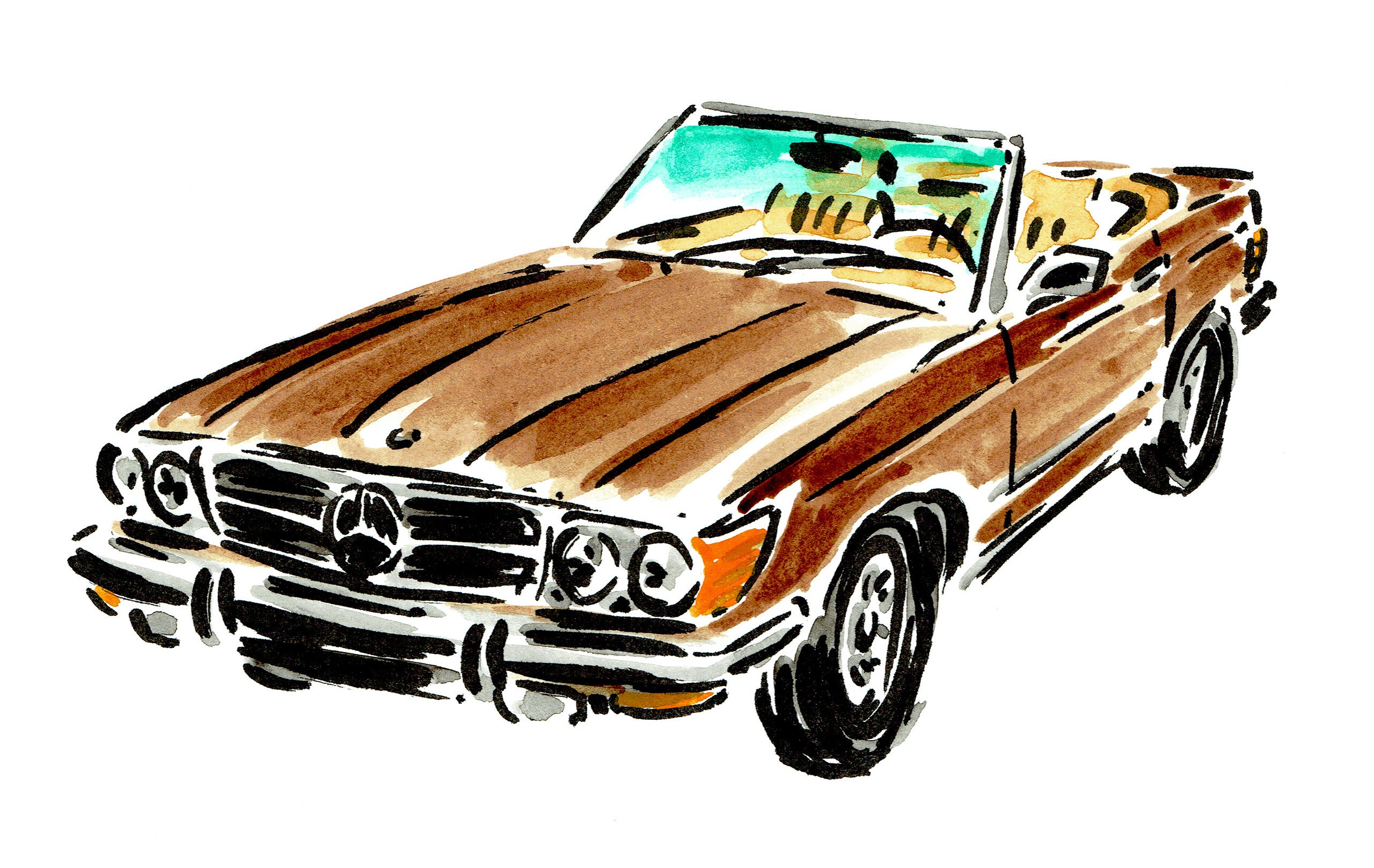 You could drive one of these from Bryn Mawr to Beverly Hills and back with little more than a screwdriver in the tool kit. The exterior is just as simple as what's under the hood—especially if you're able to get your hands on the cleaner, tidier Euro spec, without the American-market version's clunky, hydraulic impact bumpers.
Jeep Grand Wagoneer
(1984–1991)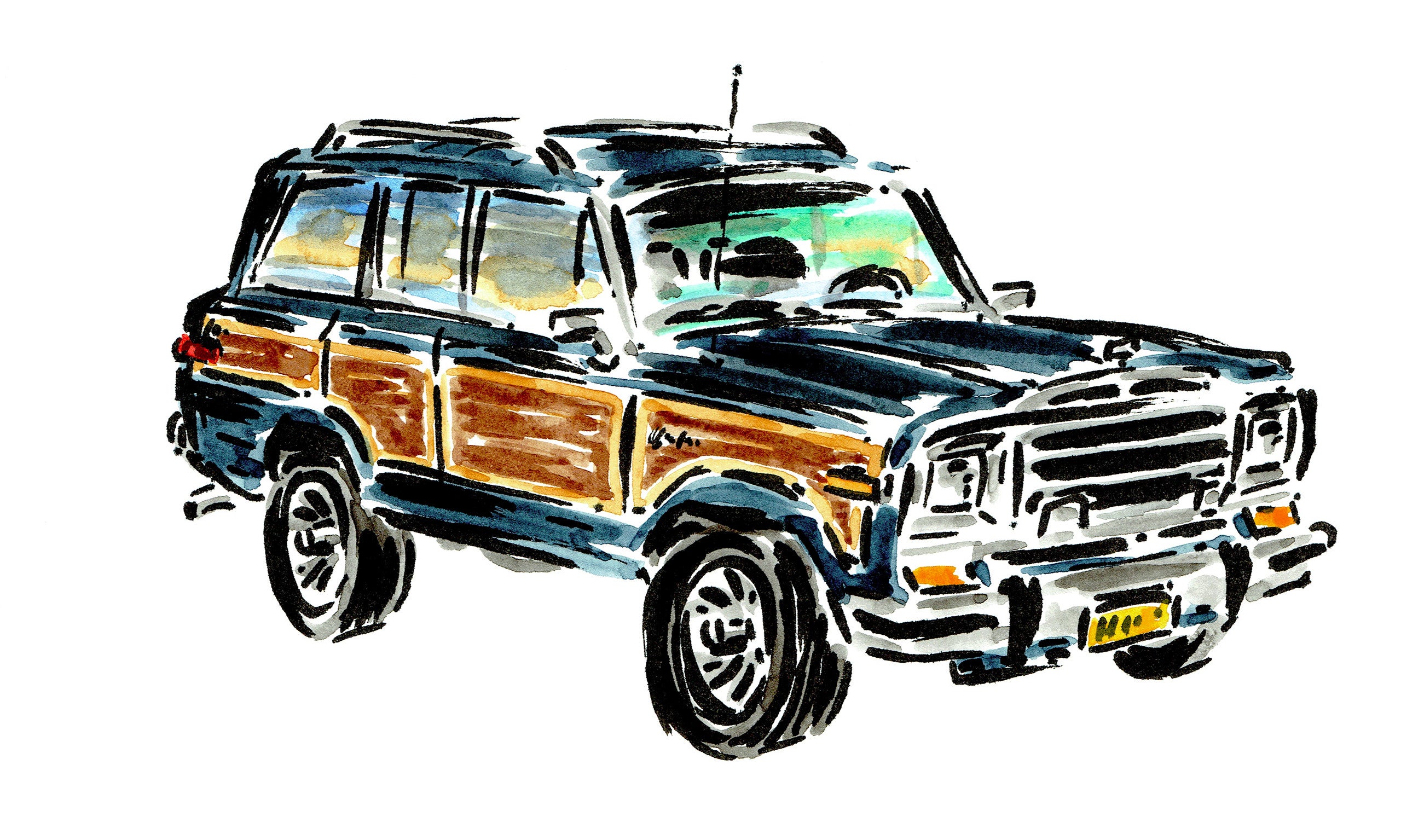 You could fit a healthy percentage of Groton's graduating class in the back of this thing, which is simultaneously the first modern SUV (it's biiiig) and the last old-school SUV (it looks like a lifted wagon). Related: It drives like a school bus. Though the cosmetics are cheap and a bit gaudy in places, the look is iconic. The prep purist abhors faux wood—but they'll gladly make an exception for the Grand Wagoneer's signature side panels.
Land Rover Range Rover
(1970–1996)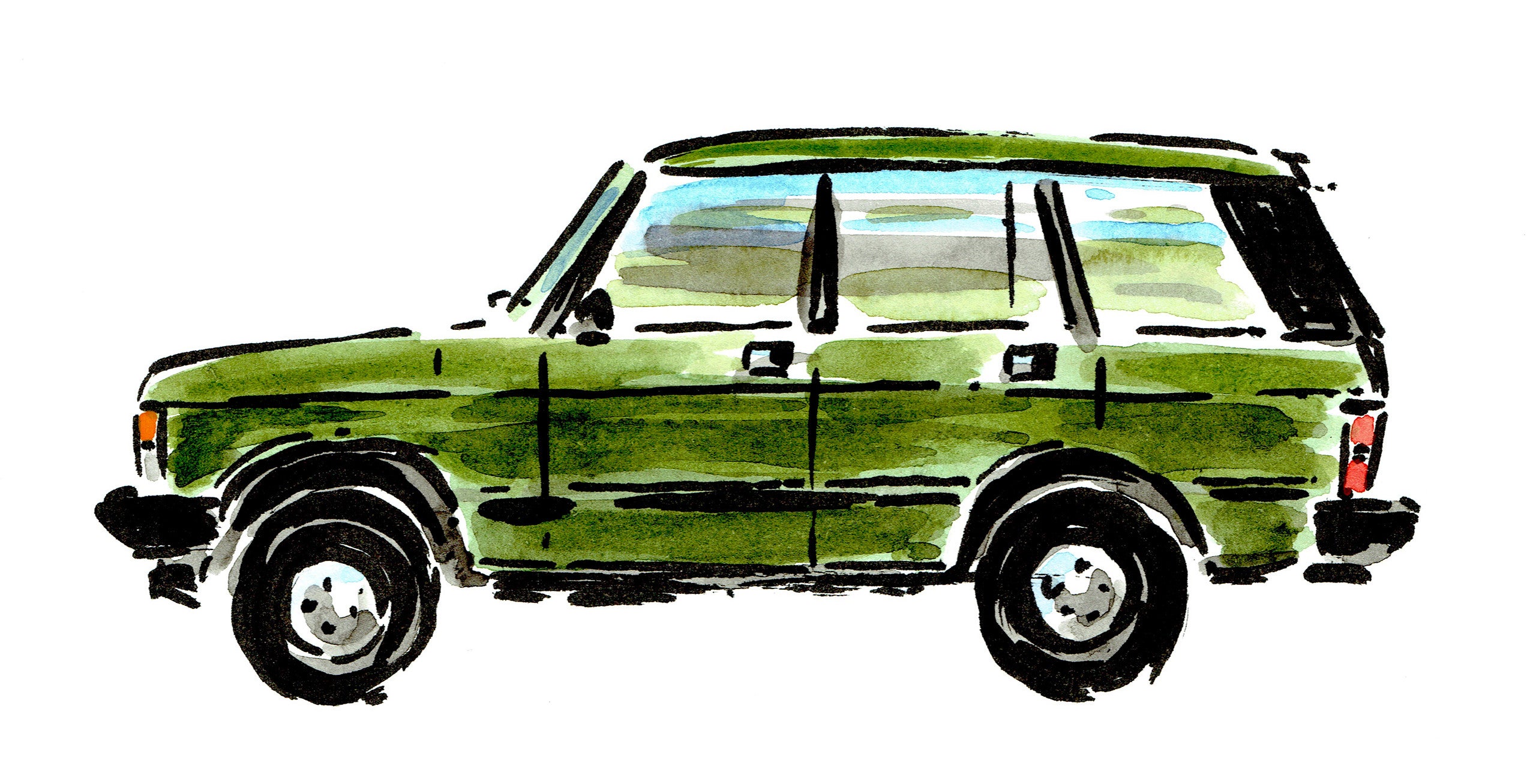 High maintenance yet built to last (not unlike a certain family member we're too classy to name), this Range Rover Classic combined the utility of the original Rovers with a civility that was missing from the Defender. Plus, you could slap an entire generation's worth of Nantucket beach permits on the back window and still see through it.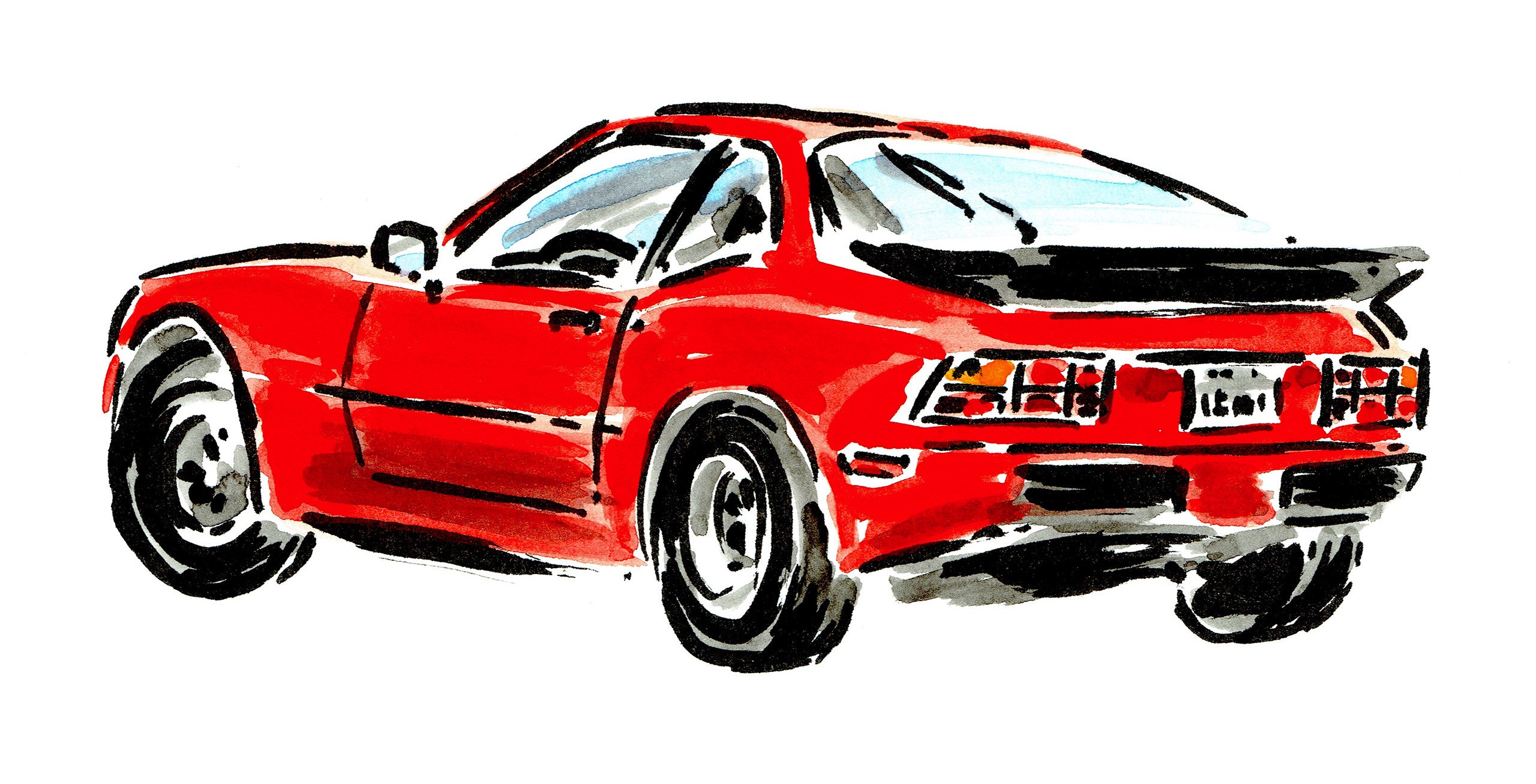 Often purchased on a lark, accompanied by someone named Lark, the 944 has always been a "third car"—the car you had license to purchase because your first two possessed a certain nonchalance like, well… EVERY OTHER CAR IN THIS STORY. The point is: This is not a car you drive every day, even though it's a durable, functional, practical stepbrother of the flagship 911 that's aged as well as your first pair of camp mocs. (Plus, it's the car Jake Ryan drove in Sixteen Candles, and if that's not a conversation starter, well, good luck to you, sir.)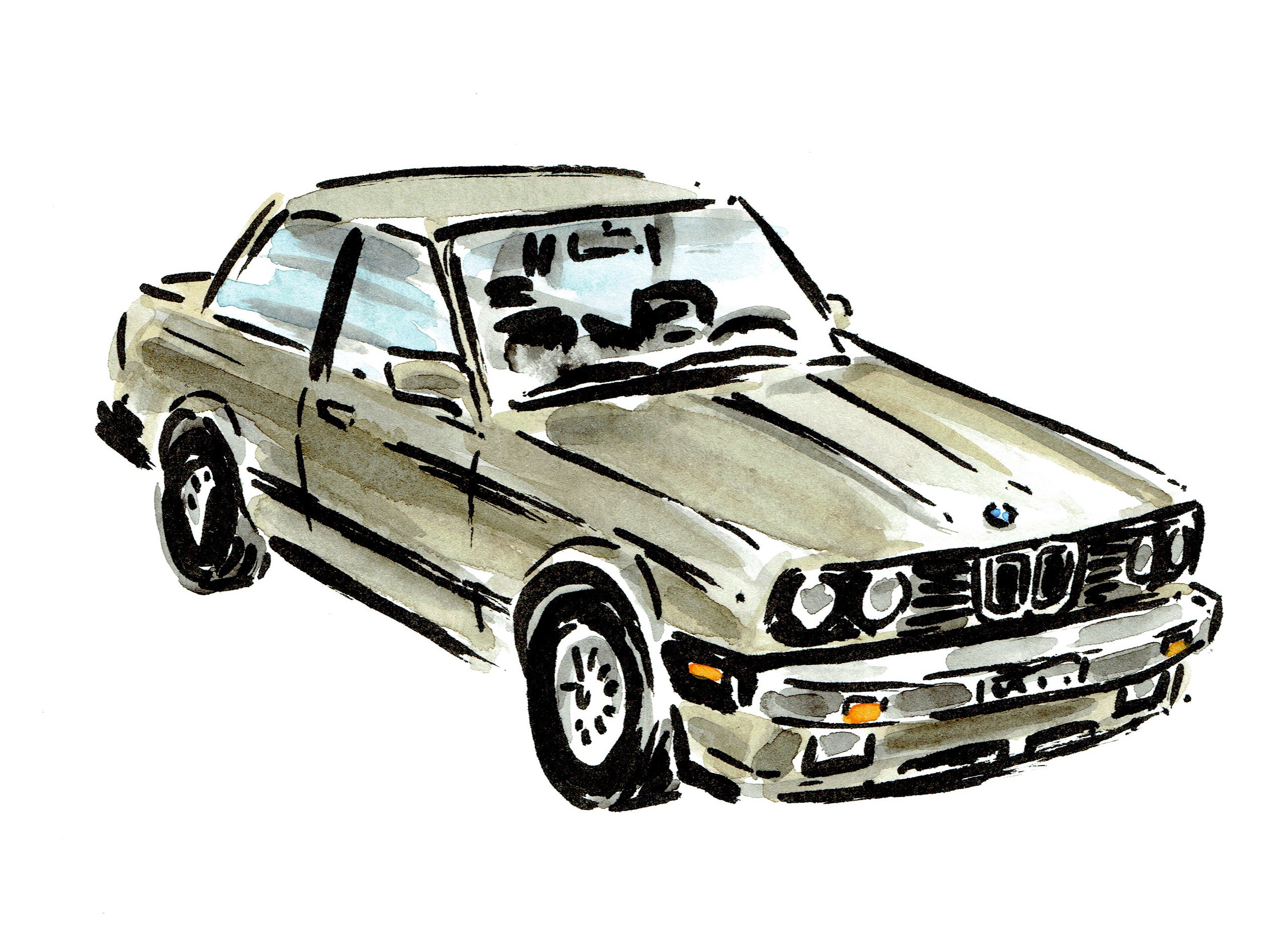 The unofficial boarding school graduation gift of the years 1985 to 1988 also happens to be one of the era's finest automobiles. With its telepathic steering, precision handling, and perfectly balanced rear-drive chassis, this car is pretty much the reason Car and Driver created its annual top 10 list.
Volvo 240 & Saab 900—aka The Sensible Swedes
(1978–1998)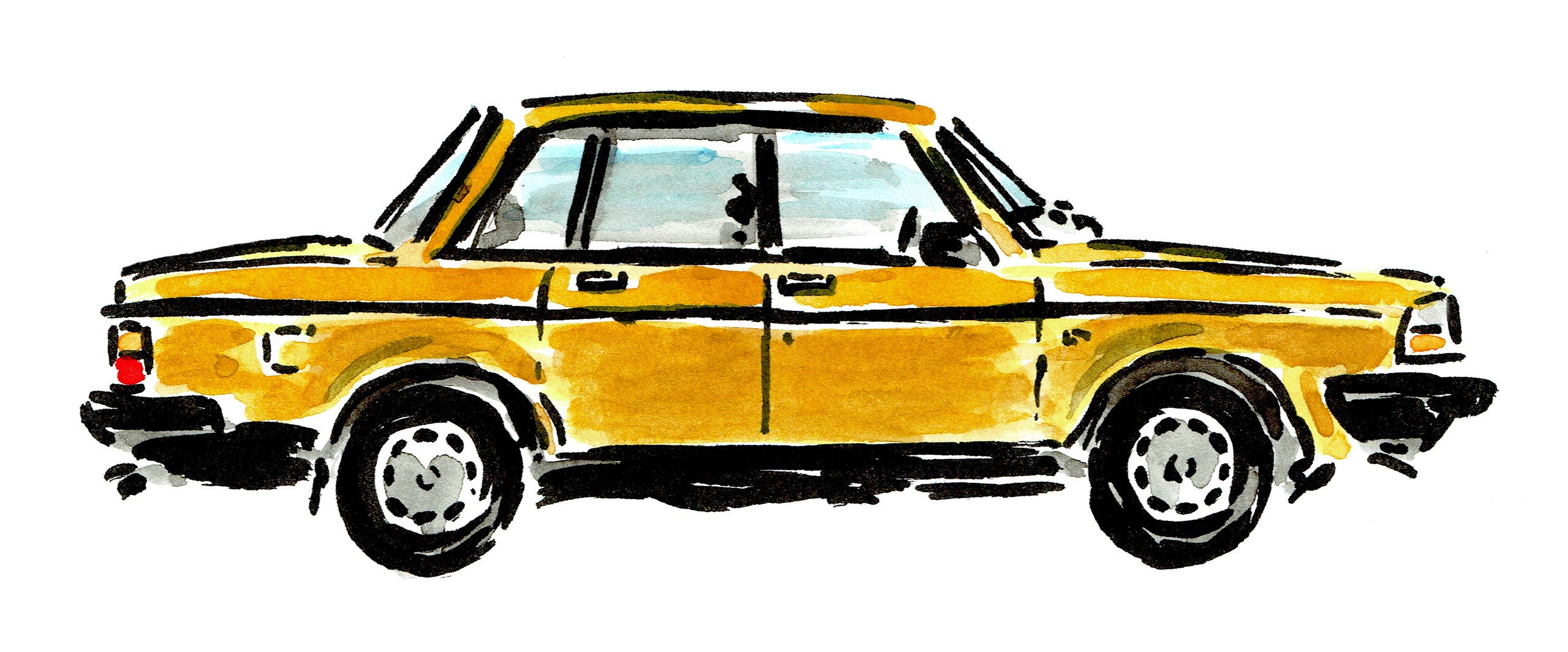 Deciding between a Volvo 240 and a Saab 900 was like choosing between Buckley or Brooks as a nickname for your Newfoundland. You couldn't go wrong. And yet both looked… wrong. Well, not wrong, per se, but quirky, oddly offbeat—like wearing seersucker in November, or a repp tie as a belt. Looks aside, each of these Swedes still embodied those hallowed prep values of durability, sensibility, and an uncanny ability to start up and get moving even on a cold winter morning in Maine.

is a writer and magazine editor living in Westchester County, New York, with his wife and two children.
PHOTOGRAPH COURTESY OF KIEL JAMES PATRICK
ILLUSTRATIONS BY CLYM EVERNDEN