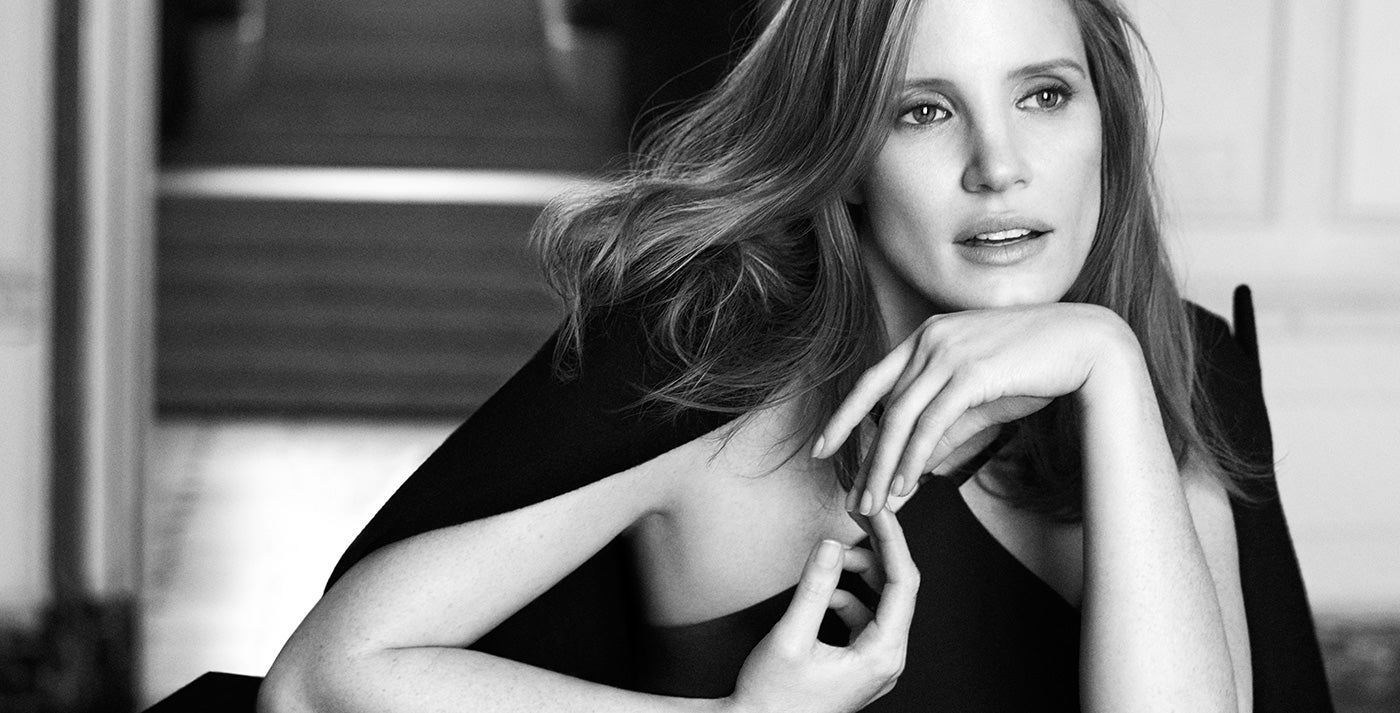 Culture
The RL Q&A: Jessica Chastain
The face of Woman by Ralph Lauren on femininity, power, and her dream for the next generation
Whether facing off with the gun lobby in Miss Sloane, commanding a mission to Mars in The Martian, or standing her ground against higher-ups as a CIA operative in Zero Dark Thirty, Jessica Chastain imbues every role she plays with an imitable mix of power and grace. The same is true of her offscreen pursuits, from serving on the jury of the 2017 Cannes Film Festival, where she eloquently called for stronger female characters, to the presence she brought to her time in front of Steven Meisel's camera in her latest role, as the face of Ralph Lauren's newest fragrance campaign.
In speaking with Chastain, it's immediately clear that she's not simply advocating for women's rights—she's advocating for women, period. Women at all levels, from all walks of life, and their ability to chart their own paths, to write their own stories.
All of which made Chastain a perfect choice to represent Woman, Ralph Lauren's newest fragrance, which is inspired by the qualities of power, grace, and strength that Chastain embodies. It's a celebration of women like those whom she'd like to see more of on the big screen, who "have their own agencies, who don't just react to the men around them. They have their own point of view."
Here, Chastain offers her point of view on what it means to be a strong, successful woman today—and the face of Woman by Ralph Lauren.
What drew you to this campaign?
The Ralph Lauren woman to me is contradictions. She's modern, but she's also timeless. And she's graceful and strong. She's sensual and sophisticated. She's from different times. And she's unique. And that's why it's so exciting to be the face of this campaign, because we're in a time where femininity is being redefined. And I feel that the Ralph Lauren woman does that.
In what ways do you feel that femininity is being redefined?
I think the world is changing right now. I think in the past, society viewed women who were ambitious, or perfectionists, or leaders as someone who was anti-woman, you know? It felt almost in the past we've looked at ambition and leadership as masculine qualities.
But actually they're not masculine qualities. A woman can be ambitious. She can be a leader. She can be a perfectionist. She can be strong and aggressive but also still kind and compassionate.
The dualities you mentioned.
I think a world without duality is a pretty boring one. [Laughs.] Think of an old-fashioned world where women were always soft and sensitive—and men were always strong and aggressive. And now we know that men can be sensitive. And now we know that women can be strong. And so a world without duality is a world with only stereotypes.
Everyone has dualities within them. We can be incredibly passionate and also very aggressive. You can be incredibly courageous and also kind. And I think the more we actually really authentically get to know others we realize that everyone has dualities within us. And that's what makes us so exciting.
How has the definition of power changed?
We used to define power as masculine. It would mean strength and maybe aggression. And now I think when I look at the term power, I see it as someone who's able to make choices in their lives and define their own rules, their own boundaries. That to me is the ultimate power. So I don't think it belongs to one gender or another. I've claimed it for my life.
In promoting Miss Sloane last year, you spoke about how important it was to you to show the character's imperfections. What did you mean by that?
I think it's really important to show women as imperfect creatures because there is an inauthentic quality in trying to be perfect. Women are so many things. Men are so many things. And the more we embrace our flaws, we embrace our desires, and our love, and our fears, and our anxieties, and our passions, and goals, the more we embrace our dreams, that's when I think we'll really find our place in this world. We move forward knowing a woman can be whatever she wants to be.
On a somewhat related note, I love how intimate your Instagram feed is—quite a far cry from most celebrities.
I'm the only one who knows my Instagram password, so if there's some mistake, it's my fault. It was important for me when thinking about whether or not to get on social media to create something that felt positive. You have to look at what are you putting into the world, what are you contributing to the world. I'm trying to just put positivity into the world. I mean, it's contagious. You get back what you put out. If I can post about something that inspires me, maybe a young girl will read it and it will inspire her.
Women are so many things. Men are so many things. And the more we embrace our flaws, we embrace our desires, and our love, and our fears, and our anxieties, and our passions, and goals, the more we embrace our dreams, that's when I think we'll really find our place in this world.
Do you feel the same when choosing film roles?
If I'm playing a character, I'm hoping that a little girl will go to the theater and say, "I'm going to solve the equation of gravity. I'm gonna save the world. I'm gonna work in quantum physics. I'm gonna be an astronaut. I'm going to open my home and save refugees. I'm going to…"—you know, this woman I play, Catherine Weldon [in Woman Walks Ahead]—"I'm going to go to the Dakotas and fight for indigenous rights." If I can use whatever platform I have, whether it be social media or my work to inspire, then I feel like I'm contributing in a good way.
What is your hope for the next generation of women?
I look back and I see all these hidden stories of women who have risked everything, who have created paths for me, for my sisters, and for the little girls out there. Like Belva Lockwood, who was the first woman to run for president—before women were even allowed to vote. And she got 4,000 votes, which means 4,000 men voted for her. I look back at those women, and I have such gratitude, and such love, and admiration. And I'm excited for the little girls 20 years from now who are going to look back at the women today that are forging paths for them.
We grow up as little girls being told, "Oh, there's never been a female president," or, "There's never been a commander of a space mission that was female." We hear all these, "There's never been," and many times I think it's discouraging. And women have thought, "Well, it's not possible because I haven't seen it happen or it hasn't happened before."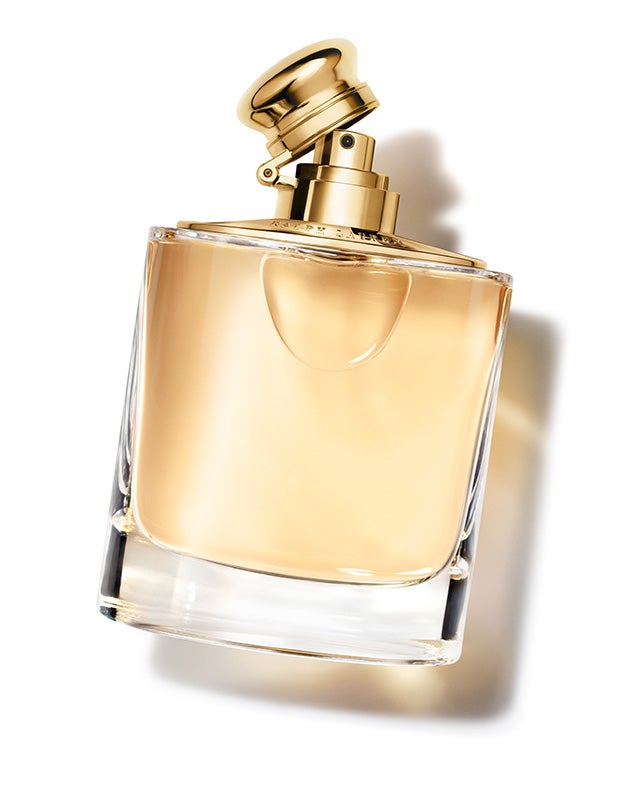 And my dream would be that, instead of thinking, "It's not possible," women think, "OK, I'm going to be the first. It's never happened before, then it's gonna be me."
is head of editorial for Ralph Lauren.
Photograph by Steven Meisel
Courtesy of Ralph Lauren Corporation