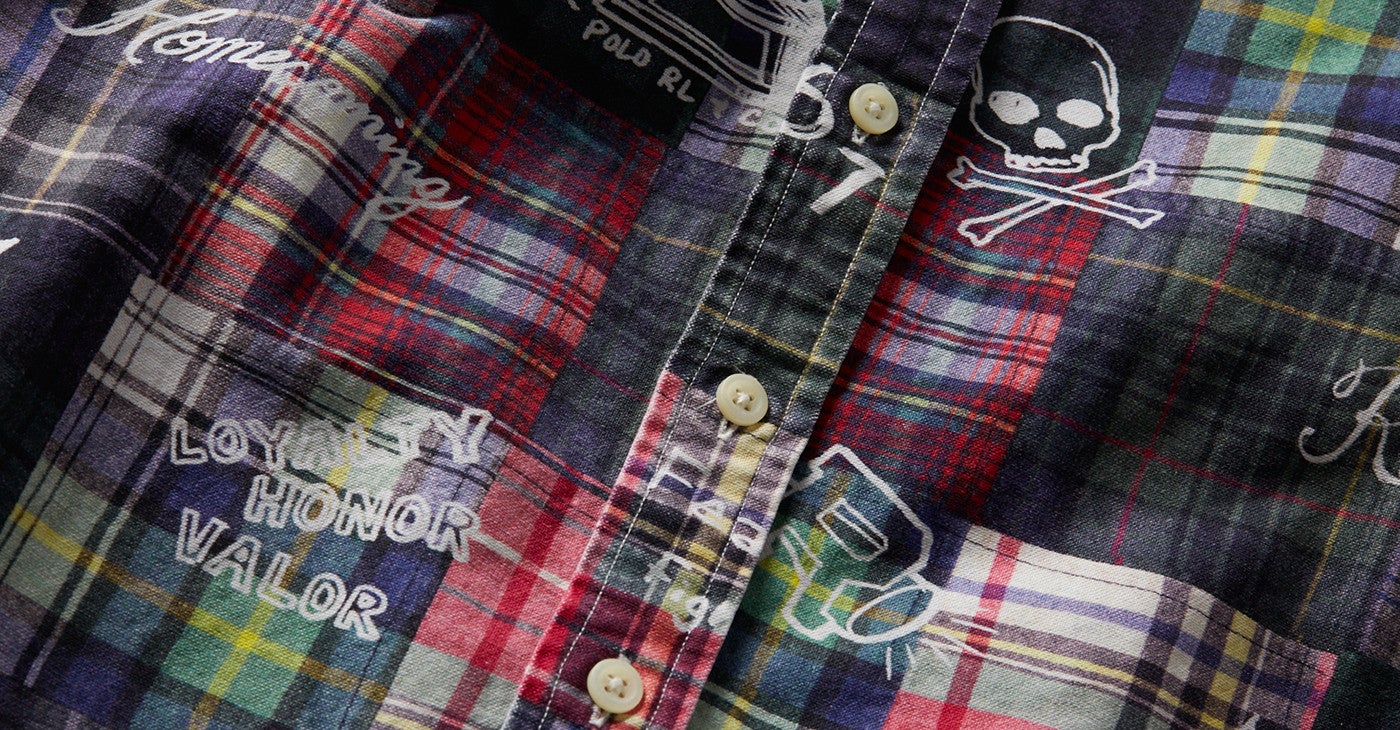 Style
Madras: Fierce and Fearless
Our resident man of style makes the case for the original statement fabric
Classic clothing usually conveys an air of reassurance: the simplicity and ease of the grey flannel suit, the broken-in loafer, or the beloved oxford shirt. And then there's madras, a classic yet slightly dangerous fabric that is the sartorial equivalent of a high-wire act.
There's no neutral way to wear it—you will attract attention. That's why any man in madras is a man to be reckoned with. He's happy being noticed and comfortable in his skin. And though it began life as a preppy staple, rebels have embraced it, too. Bing Crosby wore madras. But so did John Lennon.
Madras may be bold, but it couldn't be easier to wear. "Madras is the Harris Tweed of summer," jokes Michael Williams, the founder of A Continuous Lean. Madras, like tweed, began in a specific place before its popularity spread worldwide. "Madras seems more complex than it really is," he adds. "It's really one of the most versatile and wearable fabrics there is. It's casual enough to wear to a beach and can be dressed up for a summer wedding."
Such vivid tones are ideal for the long days of summer when bright sunshine calls for a fabric that's light on the senses. A madras shirt plays as well with shorts and canvas sneakers as it does with chinos and saddle shoes. It's at home anywhere you might drink a Negroni, glass of rosé, or a beer, which is just about anywhere. "There's really no wrong way to wear madras," adds Mordechai "Mister Mort" Rubinstein.

However it's worn, it's a fabric that has always traveled well. True madras comes from Madras, naturally (the Indian town it's named for is now known as Chennai). As early as the 1600s, Dutch and English traders were attracted to the color and lightness of the city's textiles. Madras shirts became available in American department stores just before 1900, and quickly became the (highly visible) resortwear for well-to-do travelers on cruises and seaside vacations.
Woven from cotton, usually by hand, madras is prone to slight imperfections, but such irregularities are prized for their uniqueness. "My favorite madras shirt is a super classic plaid that I've never seen before or since," designer Andy Spade recalls. "It must be from the '50s or '60s. It's possible I stole it from my dad." Spade notes that shirts from this era often bled in the rain. "I remember my dad giving me my first madras shirt and saying, 'Be careful, it bleeds.' I think I was about 9 at the time and being extremely gentle with it."
Madras on its own is expressive— one of the purest deep-dives into pattern there is—but set against another pattern, color or strong texture makes it sings even more. My own dad's obsession with madras verges on the extreme, and he raises the stakes by wearing a madras flat cap (yes, such a thing exists) with a madras shirt. Does this clash? Of course! Which is just what he likes about it.
It reminds me of an amazing photo of the late, great style writer Glenn O'Brien in a striking madras suit. Green and brown plaid with an off-white background, it struck a style that Glenn himself always valued: fierce and fearless.
Now seems an especially vital time to interpret madras on your own terms. Dress it down with an army jacket or dress it up with a linen suit, or find your own way to strike the right balance of formality and irreverence.
Just don't be afraid to let the edges bleed.
A regular contributor to RL Mag, is the author of Men and Style and the forthcoming Men and Manners (out in May 2018).
© RALPH LAUREN CORPORATION
Photograph by Leonard McCombe/The LIFE Picture Collection/Getty Images
Photograph by Niko Tavernise/©Focus Features/Courtesy Everett Collection