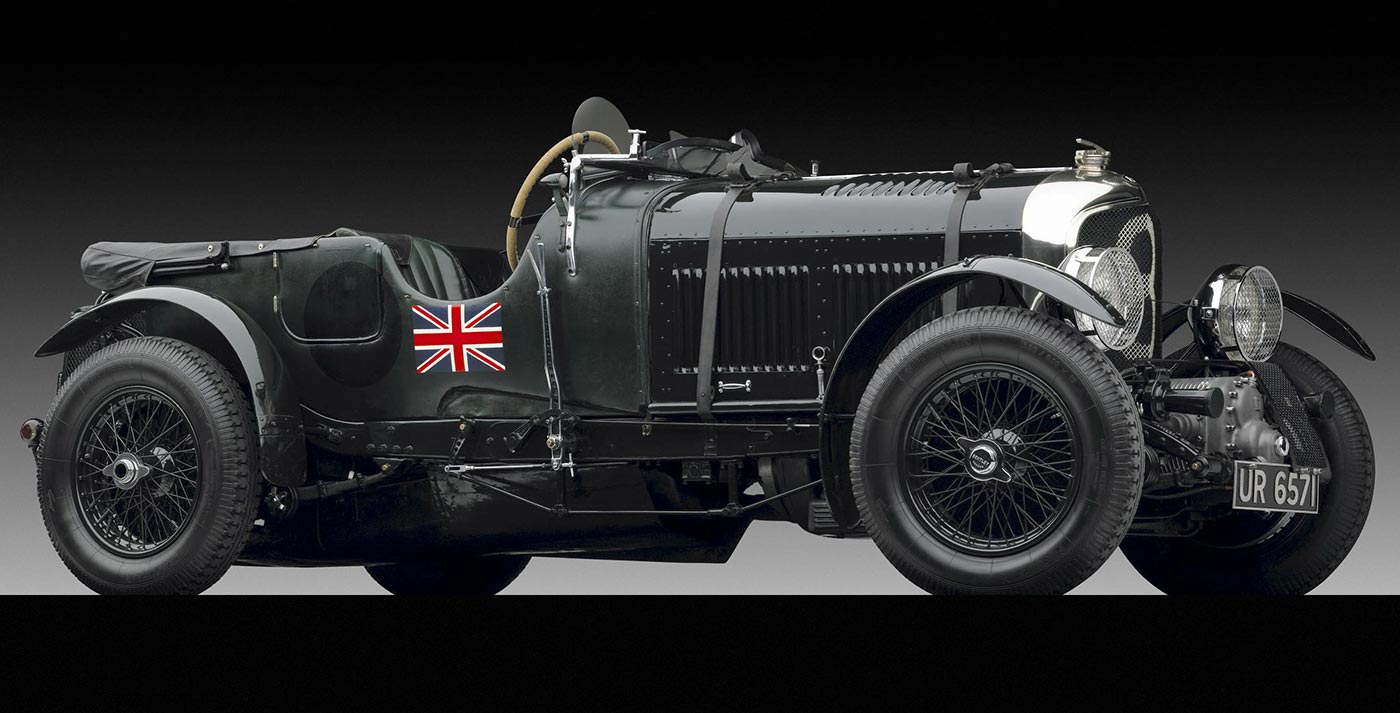 Style
Beauty of the Beast
How Ralph Lauren's "Blower" Bentley—and a group of aficionados called the Bentley Boys—put the roar in the Roaring '20s
This is a love story.
Like many love stories, it ends in tragedy. But while it lasted, this love—between the so-called Bentley Boys and the legendary British carmaker who earned their ardor—burned as bright as any. And its consummation gave us the 1929 Birkin "Blower" Bentley, the Beast in the famed car collection of Ralph Lauren, whose robust build and rugged beauty still galvanize Mr. Lauren's creative spirit.
The Bentley Boys were a set of wealthy British playboys in the 1920s who shared a passion for fine champagne, playing the horses, and, above all, the then-nascent sport of motor racing. Their parties—at the Savoy or in their Mayfair flats—were nearly as famous as their racing exploits. On at least one occasion, their enthusiasms converged, as the men brought one of their race-worn Bentleys to the festivities at the Savoy. Among their ranks were doctors, fighter pilots, and other men of means. Many fought with distinction in World War I. As car historian Doug Nye memorably put it: "They lived hard. They raced hard. And one or two of them died hard."
To fully appreciate their character, you need only scan the short biographies that still live on Bentley's website. "As a Lieutenant Commander in the Royal Navy, he survived two torpedo attacks," reads Glen Kidston's. "He was the sole survivor of a civil airline crash on a flight from Croydon to Amsterdam, re-entering the burning wreckage twice in a brave attempt to save others." Another Bentley Boy, John Duff was a war hero, an Olympic fencing trainer, and Gary Cooper's swordfighting double in Hollywood.
Together, the boys helped drive their namesake's hasty rise to the pinnacle of their sport. W.O. Bentley began making and selling cars in 1919. Just five years later, Bentley took top prize at the second installment of the prestigious Le Mans race, having been persuaded to compete by John Duff. His cars were tough, fast, and (just as important for a gang of war veterans) British. By the end of the '20s, Bentley would best such Continental rivals as Alfa, Bugatti, and Mercedes by winning four consecutive Le Mans titles—each victorious car piloted by members of the Bentley Boys.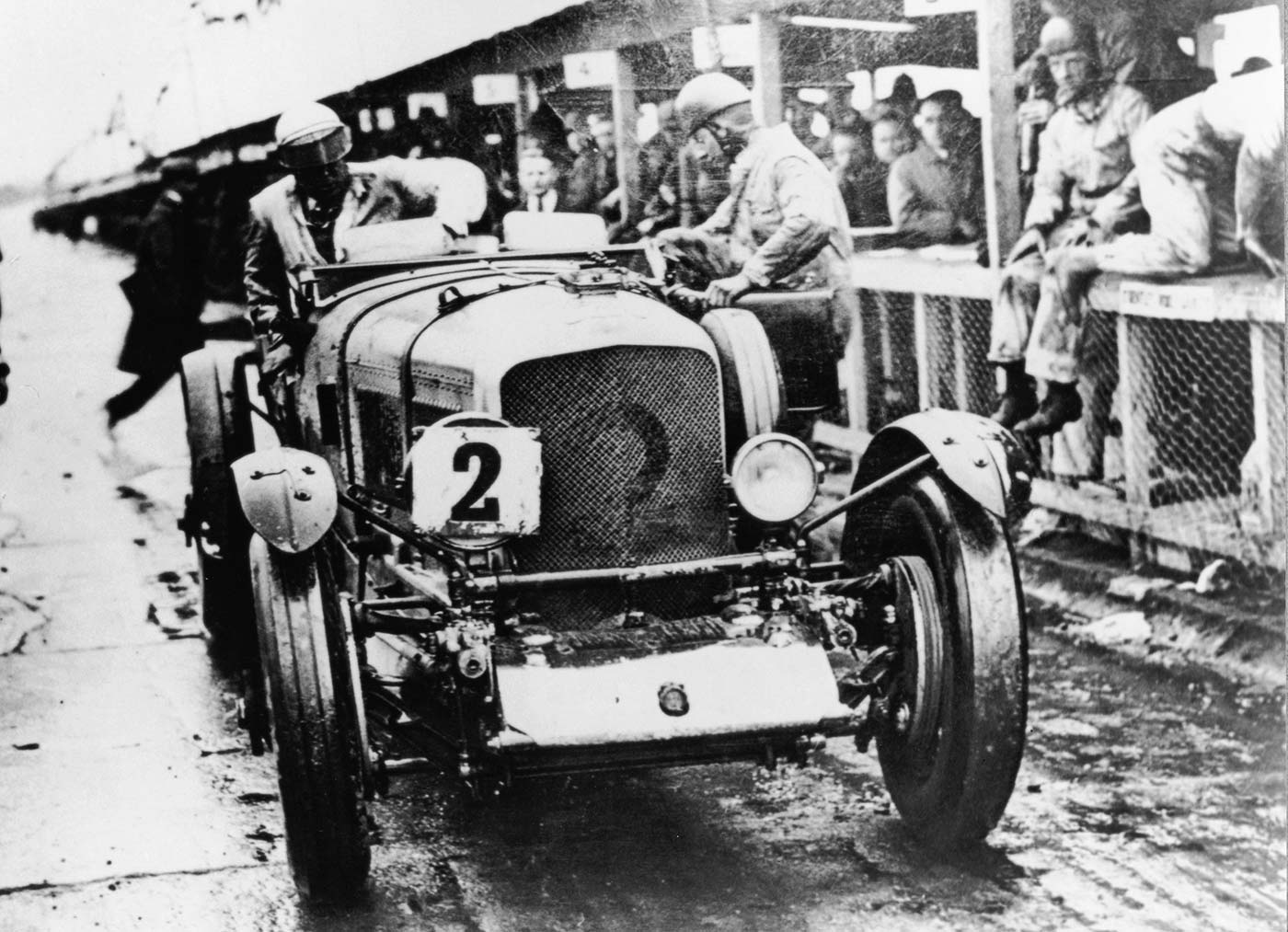 Off the track, however, Bentley would struggle, and by 1925, W.O. sold his company to Woolf Barnato, the heir to a diamond fortune and one of the Bentley Boys, with W.O. remaining on staff as a designer. It's during this time period that another Bentley Boy, the dashing former fighter pilot Sir Henry "Tim" Birkin, persuaded the company to build the Blower. W.O. believed his cars would win races through bigger and bigger engines—Duff drove a 3.5-liter engine in the 1924 Le Mans, and Bentley's 1930 winner was powered by a 6.6-liter. But Birkin—a fearless racer and a rakish fellow famous for his pencil mustache and blue-and-white polka-dot scarf—believed that the better approach was supercharging the engine, in the style of the aforementioned Continental rivals.
Against W.O.'s wishes, Birkin urged Bentley to test his theory. In 1929, with the company near bankruptcy, Bentley built 50 Blowers, housing a version of the fleet's then-fastest 4.4-liter engine. Ironically, a Bentley Speed Six won the race, while three non-supercharged 4.4-liter Bentleys finished second, third, and fourth.
The car itself remains a thing of beauty, a heavy testament to humankind's eternal desire to go dangerously fast.
Birkin was undeterred. He asked his friend, the heiress Dorothy Paget, to fund still another team of five Blowers that would be supercharged, each one a study in power and beauty. Famously loud, and nicknamed the Beast for its heft, the car bore a prominent Union Jack, the Paget family crest, and a bold numeral on the grille.
At first, Birkin's fortunes seemed to have turned—in 1930 one of his cars completed the race's fastest lap time, at 6 minutes and 48 seconds, at an average speed of 90 mph. But of the two competition editions entered in that year's race, neither one finished. Birkin's Blower succumbed, completing just 144 laps before breaking a piston. (And again, another Bentley won the race.) Ultimately, the combination of its supercharged engine and tanklike construction just didn't make for a car capable of winning Le Mans' 24-hour durability test, though Birkin did eventually steer a Blower to second place at that year's French Grand Prix.
Paget refused to sponsor another car, and, with the Depression setting in, Bentley was ultimately sold again, this time to Rolls-Royce. The Bentley Boys met their ends, too. Kidston died in a plane crash. Duff died after a horse-riding accident. Birkin went on to set the speed record at England's famous Brooklands race course. (For Downton Abbey fans, this is where Matthew Goode's Henry Talbot raced. His car of choice? A Bentley, of course.)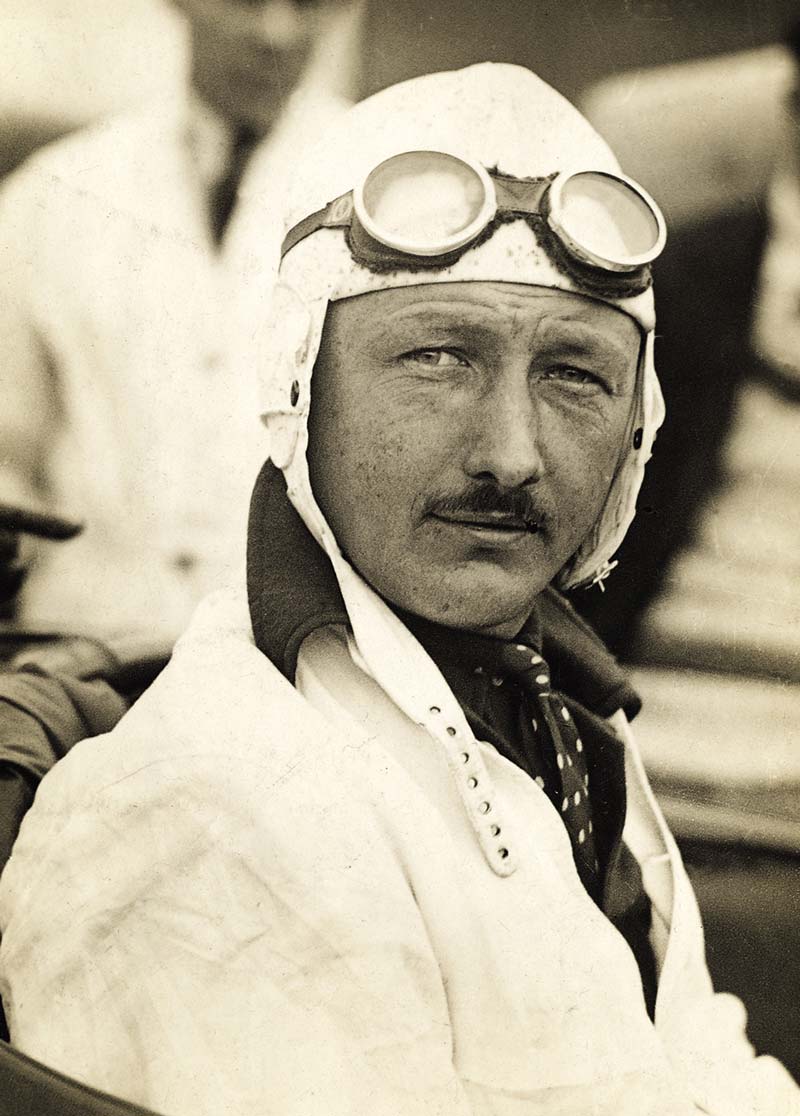 But the car's legend lives on, in spite of—or perhaps because of—its failure at Le Mans. There was something noble about Birkin's efforts, and the car itself remains a thing of beauty, a heavy testament to humankind's eternal desire to go dangerously fast. Not for nothing was it Ian Fleming's choice for 007's car in his earliest James Bond novels. And, today, it holds pride of place within Mr. Lauren's collection. He purchased it in 1988 and had it restored to "as raced" condition, a bold mélange of form and function that continues to serve as a consistent source of design inspiration. And so it is that, while the Bentley Boys' love affair may have come to an end, the romance between man and speed rolls on.
is the former executive editor of RalphLauren.com. He is based in Austin, Texas, where he lives with his wife and two children.
©Bentley Motors Limited
Courtesy of Ralph Lauren Corporation
Courtesy of Bentley Motors