It's mid-morning on a late spring day in New York. One block south of the Brooklyn Navy Yard, on a stretch of post-industrial real estate occupied by a storage facility and a backhoe–rental business, you'll find a newer place called Gun Club Brooklyn, where there are raw brick walls and a cool breeze blowing in through the windows. It's not the prettiest neighborhood, and it's about a 10-minute walk from the nearest subway. And yet for a certain coterie of New York guys, it's the ultimate daytime hangout spot.

But, they don't come here to settle in with their laptops and fair-trade coffee. They come here to do pull-ups and squats, to heave 50-pound duffel bags onto their shoulders, to build their strength and mobility using little more than the machinery of the human body, and to grunt and sweat it out next to a buddy with whom they may—well, yes—go grab a macchiato with later.

Gun Club is a new kind of workout space. Call it, if you dare, an artisanal gym. It takes a certain set of contemporary Brooklyn values, including neighborly vibes and a naturalistic approach to experience and design, and applies them to fitness. It's small-scale, social and relatively easygoing. Like the blossoming of hip New York running clubs (you may have heard of Brooklyn's Black Roses or downtown's Orchard Street Runners) and the outdoor-swimming trend in London, it's indicative of how a creative-minded urban vanguard is starting to redefine the modern athletic lifestyle—starting to make it, well, cool.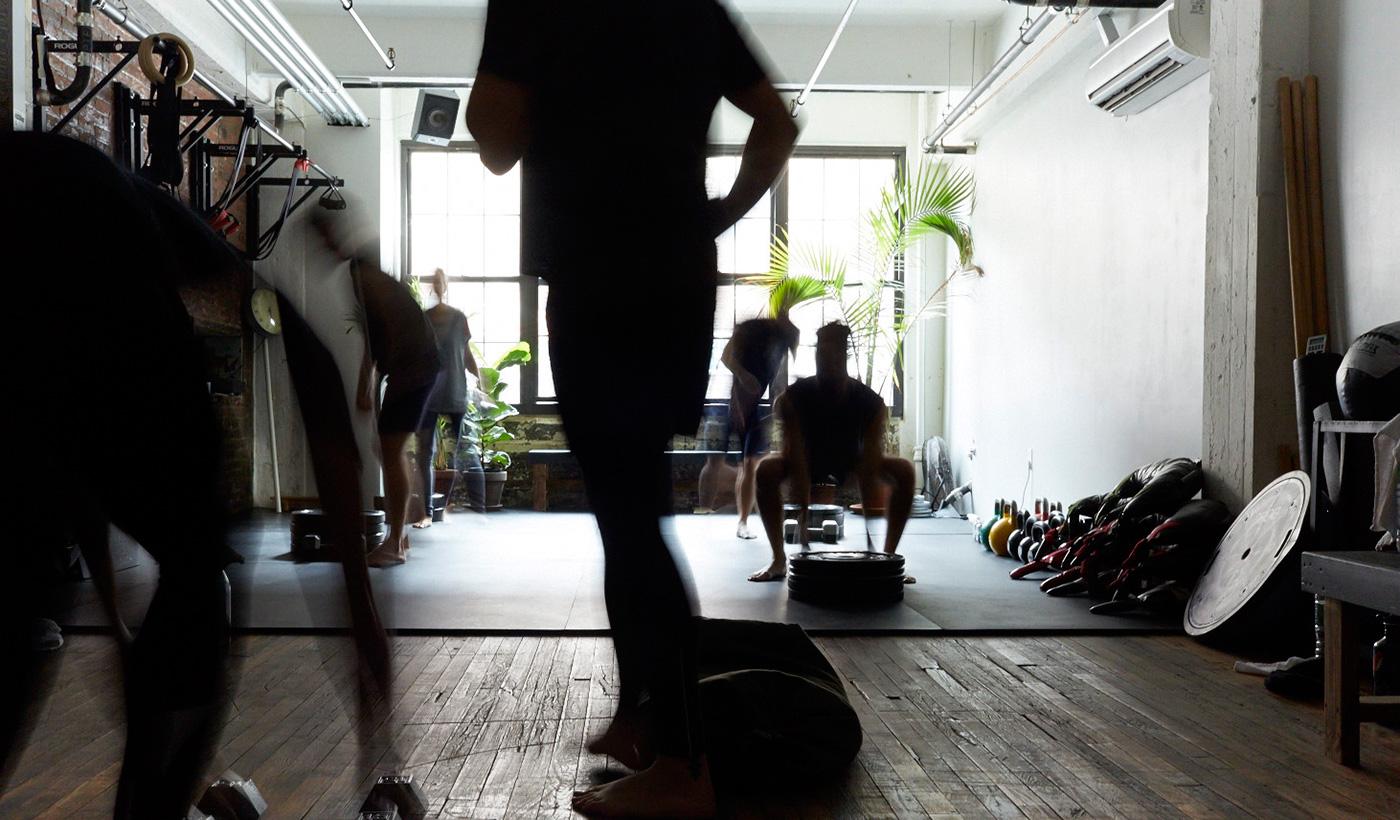 The man behind Gun Club is Greg Ramirez. Trim and compact, he hardly looks his 45 years of age. And as the last straggler from his 10 a.m. class heads out—"I'll see you, dude!"—he's already mopping down the floor mats. His past experiences as a bartender and a cook, Ramirez explains, taught him the importance of keeping things tidy. He also apprenticed as a butcher on a hog farm in southern France, and as recently as a few years ago, he was using "the odd butchering gig" to make ends meet.
Clearly, his route has been unconventional. While Ramirez has always taken training seriously, fitness training was not a full-time pursuit until Gun Club Brooklyn. For years he'd bring a handful of pals into the park or onto a rooftop deck. The equipment was minimal, the vibe laid-back. Rather than just go grab a beer together, why not do some reps? Then he started to add it up. "It was really gratifying to see my buddies who didn't have an inclination to work out—to see their bodies and their confidence levels change," Ramirez recalls. "That's when I thought I might be onto something."
But there was never a big sales pitch. Ramirez squeezed his operation into his Fort Green apartment, and then outgrew it. The 1,000-square-foot space he has now is more than enough for a neat row of kettlebells, three standing chin-up bars and a squat rig. But it still has a just-the-basics vibe, with a handcrafted element. There are the "Stairmasters," actually a pair of 6-foot benches that a woodworker friend made for him. His wife, a floral designer, has kitted out the studio with "oxygen machines," or potted plants. Ramirez only turns the lights on when he has to and hardly ever uses the AC unit. He has groups exercise in bare feet, a preference he credits to his years of jujitsu.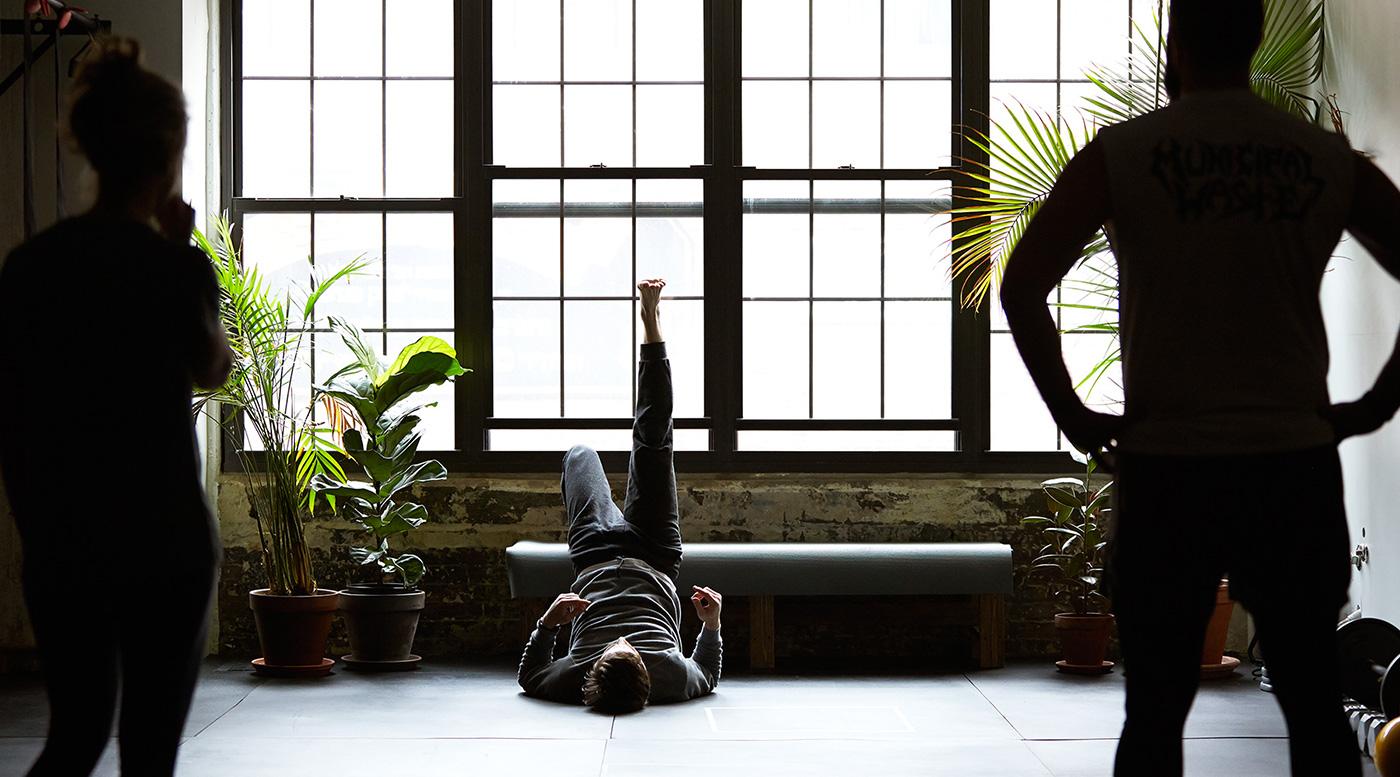 The naturalism of it all makes the workout and the gym's atmosphere better, Ramirez says. He recalls playing football at University of Nevada Las Vegas, where "strength and conditioning felt like a grind." While doing serious Mysore yoga, meanwhile, he never got to know the people next to him in class. The workouts he leads now, which max out at six people, have "the camaraderie you don't get from a gym." The musicians, artists and chefs that make up much of his clientele keep off-hours schedules, and Ramirez's next plan is to get a van so that he can start doing sessions in upstate New York and Montauk, two of the hottest refuges for the city's hipper classes. At the end of the day, he says, it's simple: "We're getting in groups; we're exercising. The future is small-group exercise."
At least once a week, we get people coming in
thinking the gym's a gallery.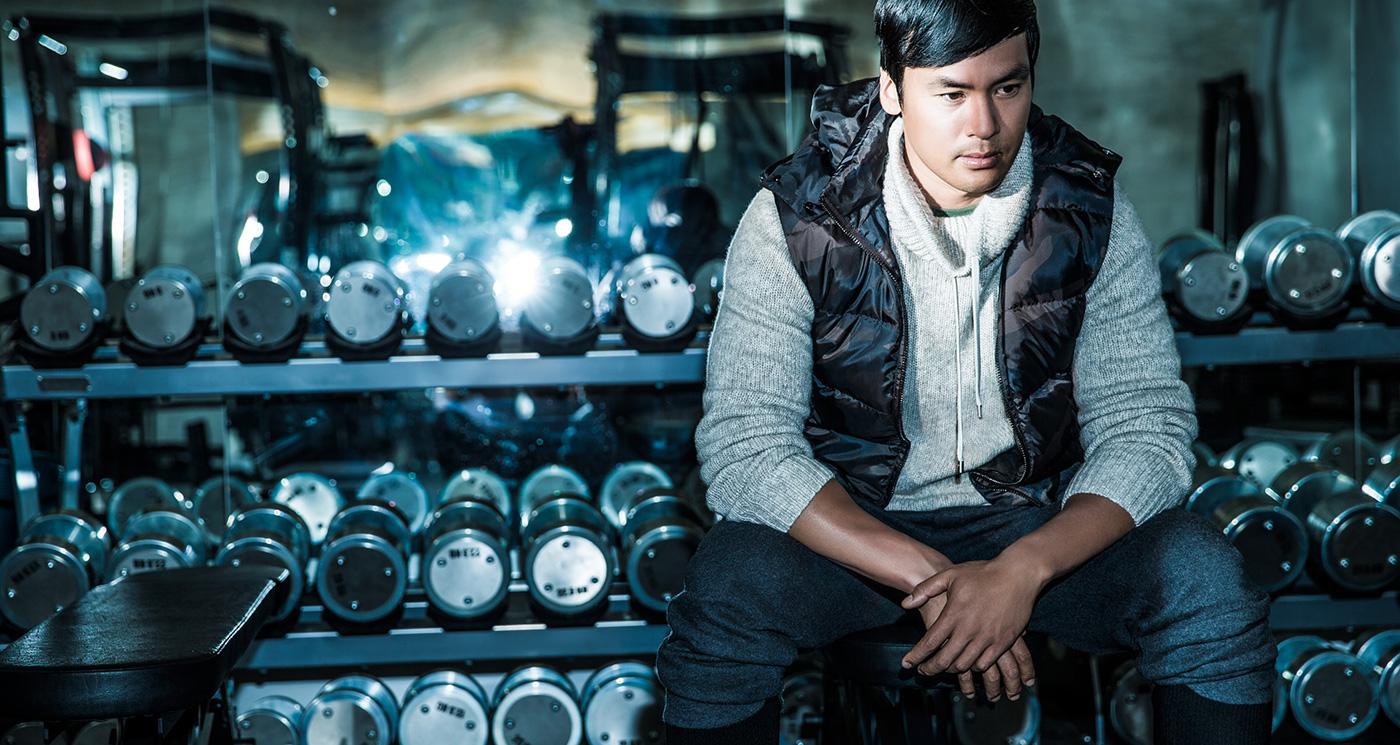 Among New York's advertising and fashion elite, the semiprivate workout sessions at S10 Training are a sort of open secret.
S10 founder Stephen Cheuk's technique targets body fat with a vengeance, and relies on a grueling mix of muscle-confusing workouts to ensure that no area of the physique goes unchallenged. It's a mercilessly effective approach, especially when combined with a motivating social element sorely lacking from both private workouts and big-box fitness classes. Nowhere is that element stronger than in one particular advanced S10 men's class, one that Cheuk describes as a "brotherhood" that includes several of the city's top tastemakers.

"You know that if you don't show up on Tuesday, that other guy's going to give you a hard time on Thursday," says Jason Harris, a member of the group and president and CEO of the creative agency Mekanism. "Before, I was just putting on my headphones and going through the motions. But [here] we keep each other honest and on task. It's infinitely more rewarding because you've got this crew and you're making these gains together."
Among his workout buddies are globe-trotting DJ Brendan Fallis and Steven Rojas, corporate digital director at Morgans Hotel Group. No doubt the physical environment, in the swanky downtown neighborhood of Tribeca, encourages discerning types to keep coming back. Cheuk's background as a graphic designer is plenty evident in the look and feel of the place; with its black faux turf, lime-washed walls and faux-ivy-draped courtyard visible through the back windows, S10 looks as sleek as any workout facility you've ever seen. (Cheuk called on his friend Samuel Amoia, who's worked with hotel luminaries Ian Schrager and André Balazs, to design the interior.) "At least once a week, we get people coming in thinking the gym's a gallery," Cheuk says.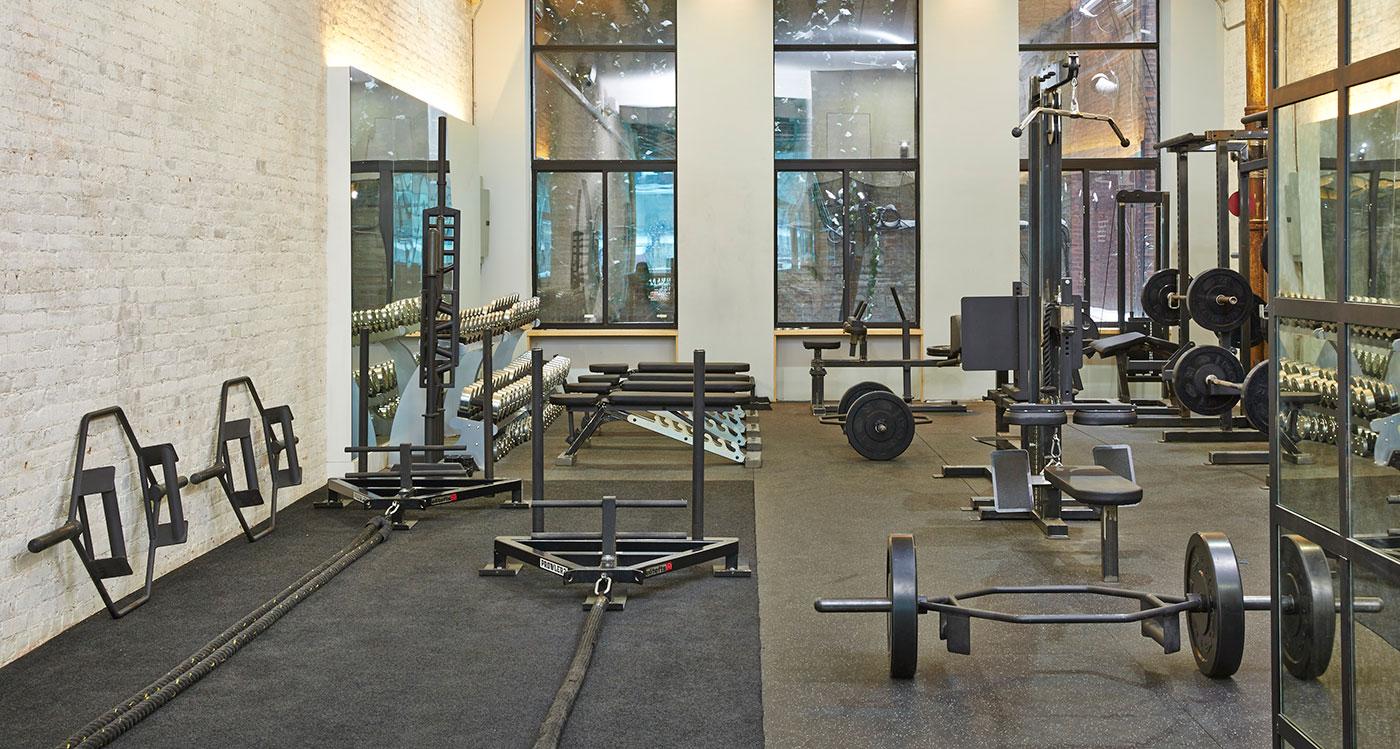 For some communal workouts, though, you just can't beat the streets. Everyone from climbers to freerunners has been embracing the urban environment in recent years as the new athletic proving grounds—and forming new sports tribes in the process.
Serious cycling groups have tended, understandably, to avoid New York potholes and traffic lights in favor of park loops and peripheral paths. But not Cyclones, a biking group started by music-industry wunderkind Jesse Israel. (He cofounded the label Cantora, which discovered MGMT, from his NYU dorm room in 2005.) It started two years ago, with an email Israel sent to 30 friends: "I said, 'You guys want to go for a little adventure? Meet me at the base of the Williamsburg Bridge,'" he recalls. They rode all over Brooklyn, ending up at Coney Island. Word got out, and Cyclones soon expanded to Los Angeles and, last year, to San Francisco. To this day, organizers keep the itinerary secret; Israel says letting go of a plan is part of the fun. "People are getting workouts, but the point is to have a good time," he explains. "There's music going—it's very laid-back and very social."
The new, creative group approach to exercise is a mobile concept. But maybe it doesn't go everywhere. "It feels more big-city to me," S10 devotee Harris says. "You're trying to find a tight connection and something consistent to get you through the grind."
is a New York–based freelance writer. He is also cofounder of the website Jungles in Paris.
PHOTOGRAPH COURTESY OF S10 TRAINING
PHOTOGRAPH COURTESY OF GUN CLUB BROOKLYN