The journey of a Ricky bag begins in Italy, where two artisans spend up to 12 hours constructing it by hand—cutting and assembling some 50 separate pieces of calfskin before affixing nine individual pieces of brass hardware. Each bag is reinforced with two to three layers of hand-stitched and hand-creased leather. Then two keys in a small leather pouch are looped around a handle, and the bag is complete.
The story, however, begins long before that. It starts in 1964, when Ralph Lauren first met the woman who would become his wife and muse—the all-American girl in the convertible, the

"

girl in jeans and a white shirt with rolled-up sleeves," as he once put it. "That's the girl I'm attracted to. That's the girl I married—Ricky." When Mr. Lauren designed her namesake handbag, he intended for every woman who carries it to feel so at home in the world.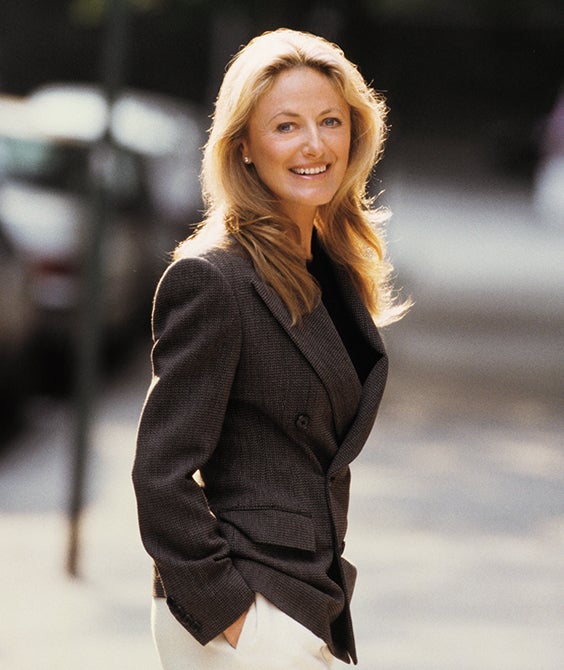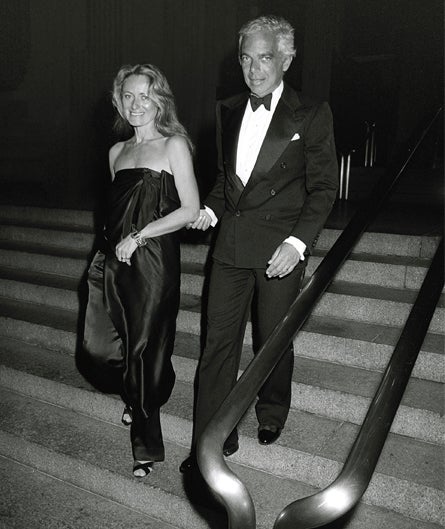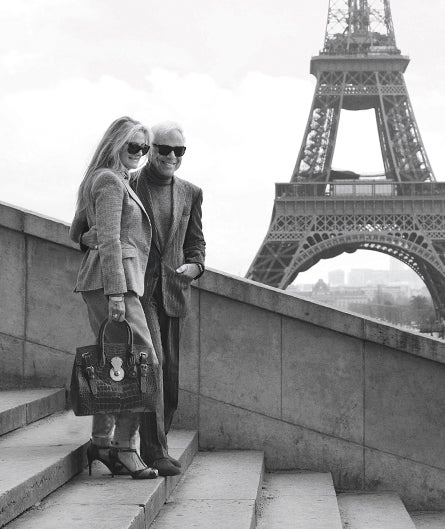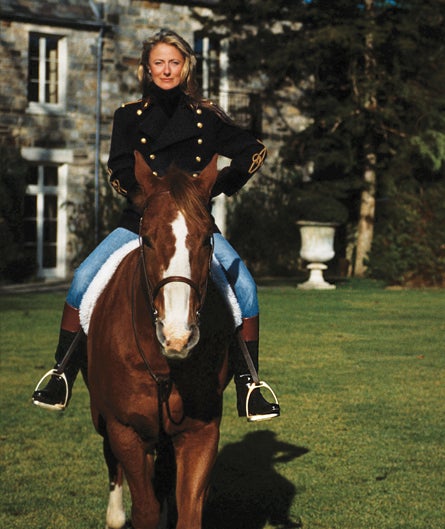 My wife, Ricky, is my muse. She is a beautiful woman, a style icon.
She has always been a source of inspiration,
and I often think of her when I design.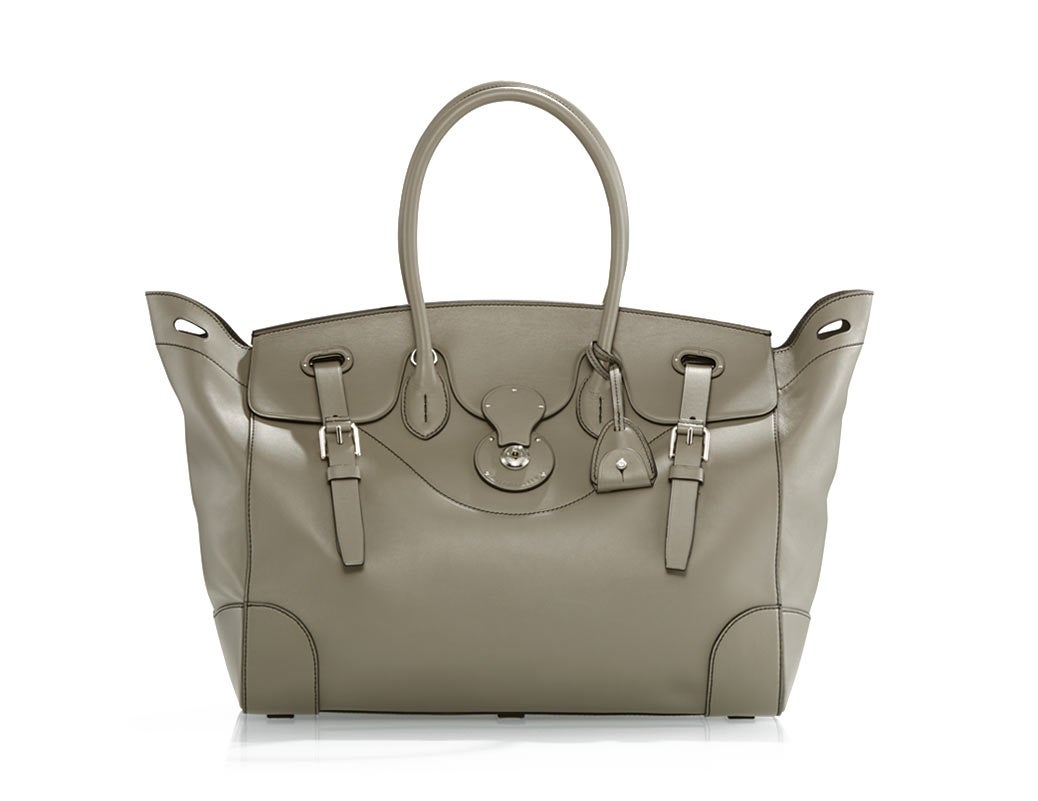 The Ricky's first iteration appeared 20 years ago as a satchel that is still sold today. To create it, Mr. Lauren drew inspiration from sources related to his wife's love of blending men's style and outdoor sport. Elements of a 19th-century Cooper bag—a saddle carrier named for the family of English craftsmen who created it—can be seen throughout, especially in the original's sleek top-handle shape. Its most identifiable detail is a functional lock, shaped like a figure eight and engraved with "Ralph Lauren," instantly recognizable whether gold- or silver-toned or covered in leather.
And so it remained until the fall of 2013, when Mr. Lauren introduced his first reinvention of the Ricky. The Soft Ricky style is an update to the original that, true to its name, feels softer in the hand thanks to supple nappa leather. The mini Ricky, with a long cross-body chain, followed in the spring of 2014, giving the bag new life as an evening option. And then there's the Giant Ricky—a fully functional, more-than-6-feet-tall incarnation that traveled the world, making stops at Ralph Lauren flagship stores from Beverly Hills to Paris. Ricky bags have also appeared on the arms of A-list stars like Jessica Alba and Christie Brinkley.
Today, there are several variations of Ralph Lauren's iconic Ricky, ranging from evening clutches to wallets. The Continental wallet, a canvas tote and an alligator duffel all receive the Ricky treatment—including the painstaking handcraftsmanship and that iconic lock. The newest iteration, the Ricky Bag With Light, features a USB port for charging your mobile phone and LED lights that activate when the bag is opened, thus pairing the integrity of the original with 21st-century innovation. Whether handbag or wallet, evening clutch or canvas tote: If it's a Ricky, it's an icon.
COURTESY OF RALPH LAUREN CORPORATION
PHOTOGRAPH BY GILLES BENSIMON
PHOTOGRAPH BY RON GALELLA
PHOTOGRAPH BY ROXANNE LOWIT
PHOTOGRAPH BY NATHAN COPAN