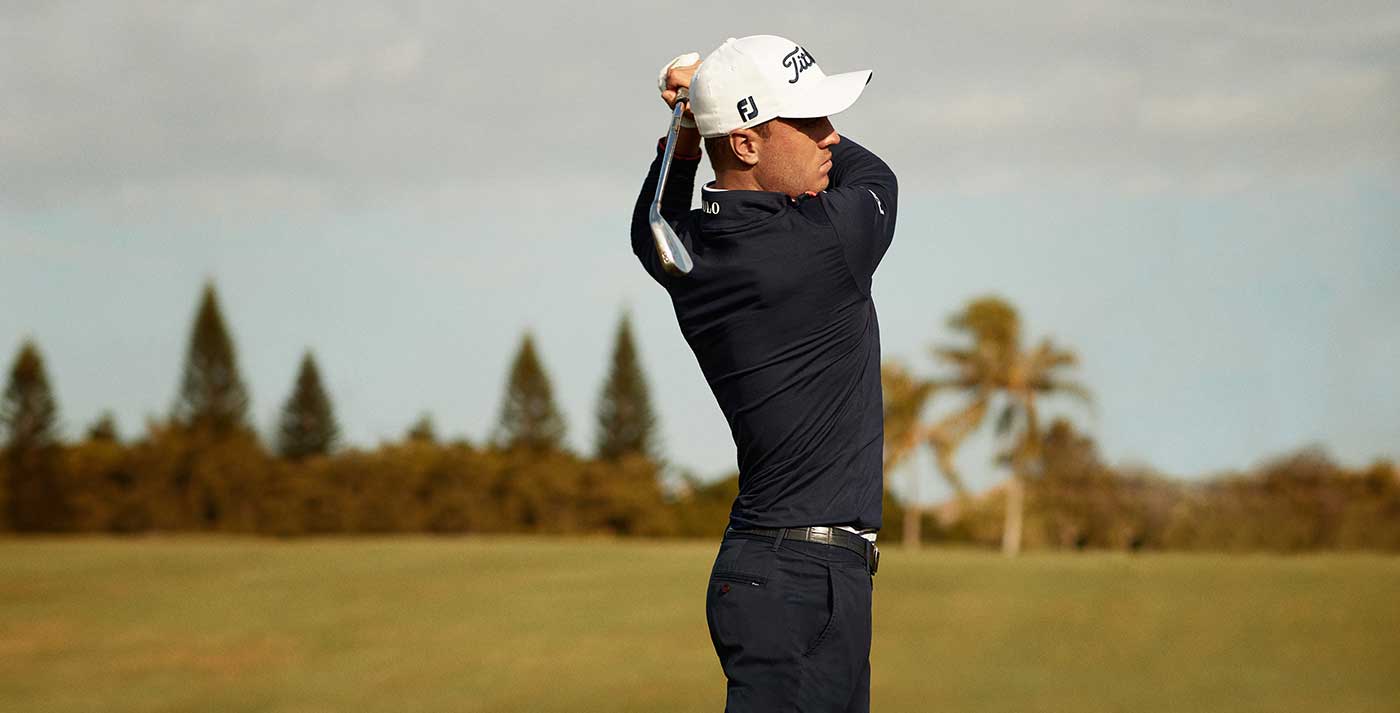 Sport
The RL Q&A: Justin Thomas
The 2017 FedExCup champ on strategy, style, and the thrill of winning his first major
Justin Thomas' background has always suggested he had the potential to achieve greatness on the PGA Tour. He has a stellar family pedigree (his grandfather was a professional golfer, and his father is head pro at the Harmony Landing Country Club outside of Louisville, Kentucky), and a standout career at the University of Alabama earned him the 2012 Haskins Award for NCAA player of the year. But 2017 will be remembered as the year Thomas broke out, setting the Tour's 72-hole scoring record with a 253 at the Sony Open in January; shooting a jaw-dropping 9-under 63 at Erin Hills to break the record for the lowest round in relation to par in U.S. Open history; winning the 99th PGA Championship at Quail Hollow outside of Charlotte, North Carolina, in August; and capturing the FedExCup (and the $10 million purse that comes with it) for most points in the season.
We caught up with Thomas after each of his big moments this season, once following his record-setting round at the U.S. Open, as well as the day after his big victory at the PGA and again after he took home the FedExCup.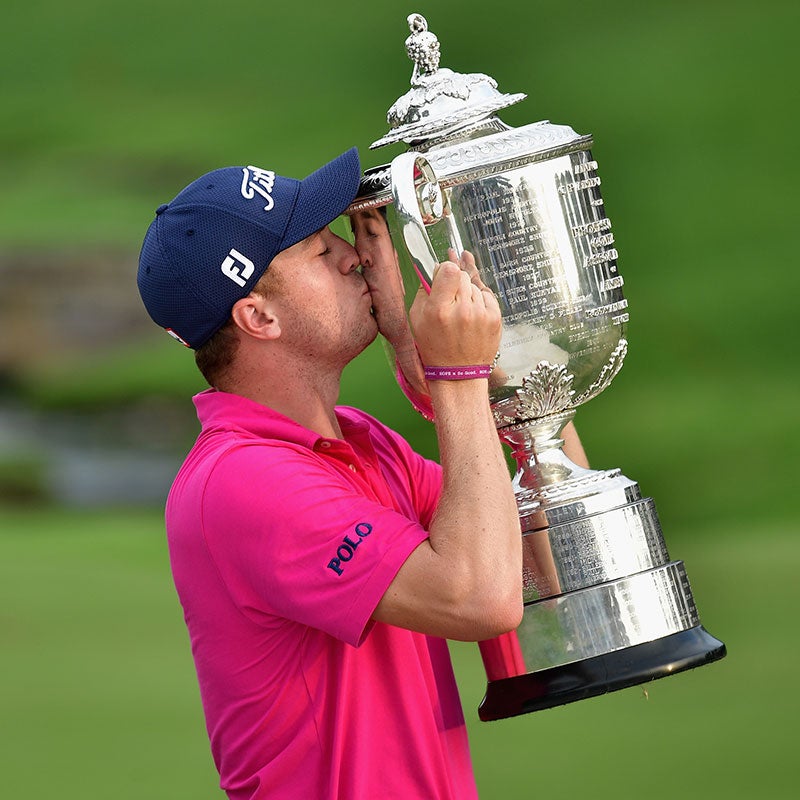 (Update: Thomas is already off to a stellar start in the 2017-18 season with two PGA victories so far, bringing his career total to eight wins. That makes him one of only three golfers in the last 30 years to achieve that milestone before the age of 25. We have a feeling he's just getting warmed up.)
Going back to the beginning of the year, did you feel that you'd achieve this level of success?
You can feel like you can have success but in terms of the actual results, you can't expect that kind of stuff. This year was an unbelievable year that I'll always remember and look back on. Hopefully I'll have a lot more years just like it.
You really seemed to catch fire toward the end of the summer. How did you keep improving your game?
I just tried to stay focused on the whole process. It can be hard at times when you're not playing well or the results don't show. But you just have to be patient and keep working.
What did it feel like when you realized that you were going to be taking the FedExCup?
It's starting to set in now. It didn't really set in yesterday because I didn't win the tournament—so I was pretty bummed about that. But I'm really excited to win something that's over the course of the entire year. It's on top of the list of my career accomplishments so far, along with winning the PGA.
The PGA was quite a weekend. What do you think was different about that tournament?
I was just in a very calm state of mind, and when I'm in that state I'm most confident in myself and in my game. I wanted to stay in the moment. It's easy to look ahead and think about what could be, but…you can only control that next shot you're hitting.
Records are made to be broken, as they say, but winning a major, your name is always there. What does making your mark on the sport in that way mean to you?
It first hit me when I was flying back from the [British] Open Championship and watched Jordan [Spieth] holding on to that claret jug for so long. Just seeing him look at his name on that trophy. I thought, "You know, that's never coming off of there. He's always going to be known as an Open champion." And then when I heard that my name was being engraved on the [Wanamaker] Trophy and seeing it and holding it in my own arms, I was like, you know, this is never going to be taken away from me.
Was it extra special to win the PGA as your first major, given your family history with the PGA?
It's really cool to have a Wanamaker Trophy to share the bond between the three generations of members and for my dad to be there to share the moment with me. I get emotional just seeing the picture of us hugging coming off the green. That's something that we dreamt about for a while and it became a reality.
Your birdie putt on the 10th hole on Sunday hung on the lip for what seemed like a lifetime before dropping in…
It was crazy. It just sat there and I thought, "Man, this thing has to drop. Fifty percent of the ball is over the hole. It has to go in." It was probably only four or five seconds but I didn't even get to see it go in. I was turned around and then I heard the crowd go nuts.
What was so special about your play that record-setting day at the U.S. Open?
It's not often you can set or break history, and I was lucky enough to do it a couple times this year, but to do it at a major championship level with all those people and that kind of atmosphere was… I get goose bumps thinking about it. I learned a lot about myself; I was comfortable and I was ready, and it was one of those days where stuff's firing and you just have to be aggressive and have some fun with it.
Everyone's always tweeting or putting on my Instagram, 'I want those pants, where do I get them?'
Is there a piece of advice that your dad gave you that you hang on to?
It's all the cliché stuff that you hear from a lot of people, just to enjoy it, most importantly. I need patience, you know; he preaches patience every single round. When I talk to him before I play, he's like, "Hey, just go and have a patient day of golf."
What advice do you have for any weekend warriors looking to raise their game?
Driving the ball is definitely important; you need to be able to hit the fairway. But for the most part if you have a good short game, you can play at about any level—or if you have a great short game, I should say.
You're active on social media and have a way of really being fun and loose. How do you keep that a positive presence without being pulled down into the muck?
It's easy; I am myself. In terms of my interactions with fans or my interactions with various organizations or just saying how I feel, that's all me. That's stuff that I'm going to be saying with my friends. I want people to know what I'm like, and I want people to know what I'm thinking and just have some fun with it.
How do you describe your personal style off the course?
I would describe it as diverse. I like going out to the West Coast and dressing a little hipsterish and a little different. Stuff I wouldn't wear to Tuscaloosa to a game day, or something like that in Alabama. And then if I go to a fancier place or a function, I love putting on a suit or going to the Kentucky Derby and getting all decked out. I just enjoy fashion, and I enjoy being able to wear whatever I want. I've really enjoyed the partnership with Ralph Lauren and the variety of the stuff that I've worn on the course. Off the course, being able dress to all occasions is [also] fun.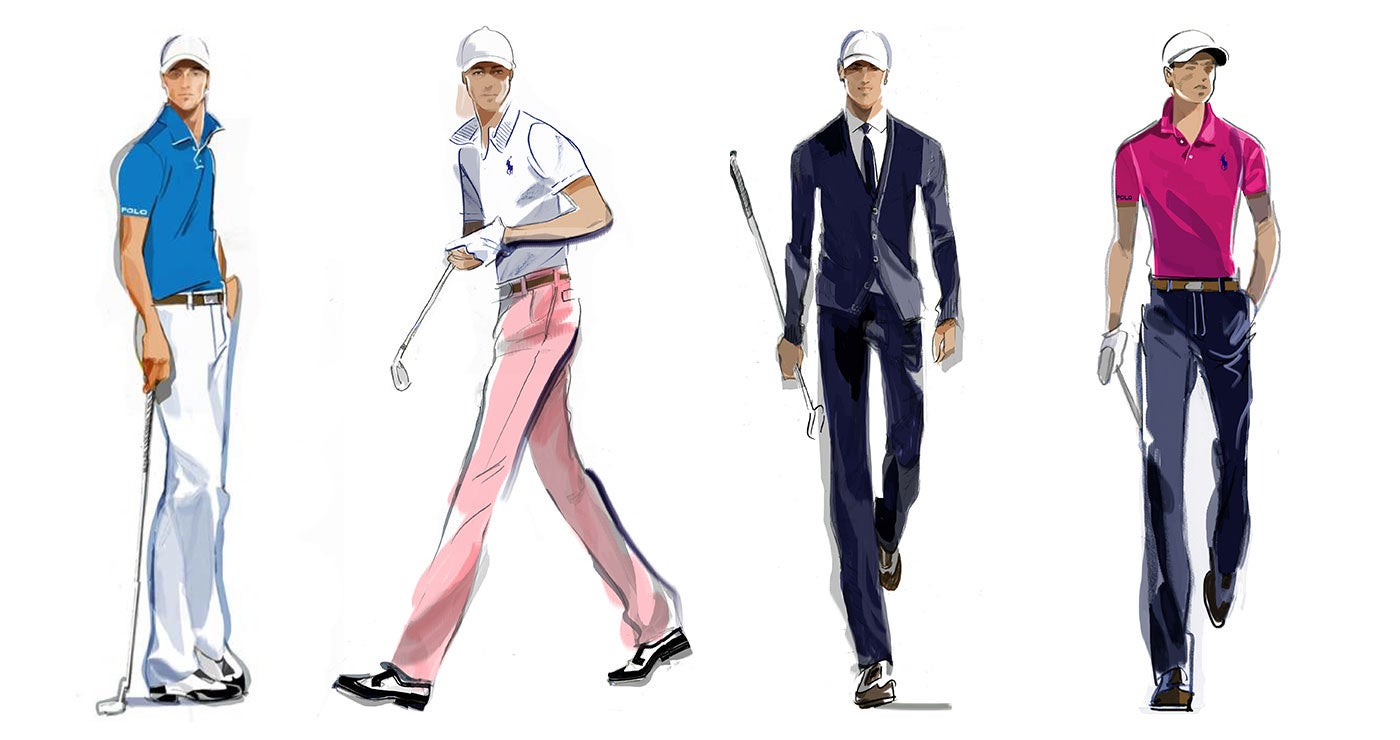 You're not one to shy away from a vibrant pair of pants. Are there any pairs that stand out as favorites?
The British Open outfits are probably my favorite outfits I've ever had. For some reason, I've been on a bit of a camo kick since the last year or so, and I really think it's such a cool design because you can throw different colors and themes in.
What about the pink pants you were wearing when you shot a 63 at Erin Hills?
Yeah, I'm a big pink fan; I like pink and purple a lot. That's something I've worked with Polo on. I always want to be wearing pink, at least one day. I just think it's a color that goes with everything. You can wear a solid pink shirt with a pinstripe pant or seersucker or camo or another color pant.
And the hot pink shirt when you won the PGA… It seems like pink has brought you some luck this year.
I liked that shirt before, and you can bet I like it even more now.
Do other golfers on the tour compliment your look?
To me, what's fun is the amount of compliments I get from people off the golf course. Every week I have multiple people coming up to me and telling me I'm their favorite dressed player on tour. Everyone's always tweeting or putting on my Instagram, "I want those pants, where do I get them?" As someone who takes pride in what they wear and how they wear it, that's what's most fun to me.
is a writer and musician based in New York City.
All images courtesy of Ralph Lauren Corporation