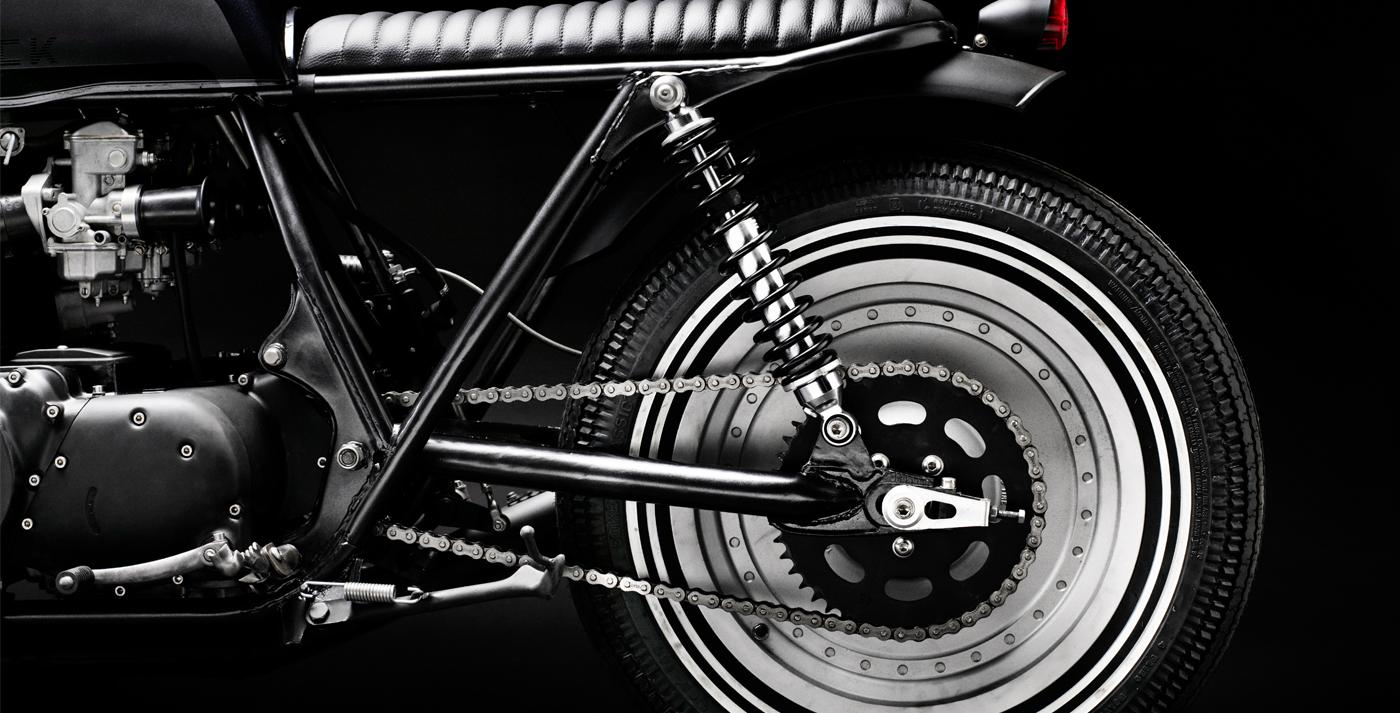 Culture
Rolling Works of Art
A new class of motorcycle mechanics is redefining the craft of vintage restoration, not by replicating the past—but by improving on it, with artful and subtle customizations of classic BMWs, Moto Guzzis and more
The old 1983 BMW R100 ran well enough. Unfortunately, it looked more than a little dated—a common problem for the overdesigned bikes of the '80s—like a yellowing photograph brimming with polyester shirts and shag carpeting. Obviously, the original paint and plastic would have to go, as well as the rest of the 30 years' accumulation of fad, folly and technological anachronism. But once rebuilt, it would be beautiful, a two-wheeled study in design purity, finished in blue, with custom leather and copious amounts of brushed steel: all in all, the perfect example of the new "classic custom" trend that Hugo Eccles had set out to build.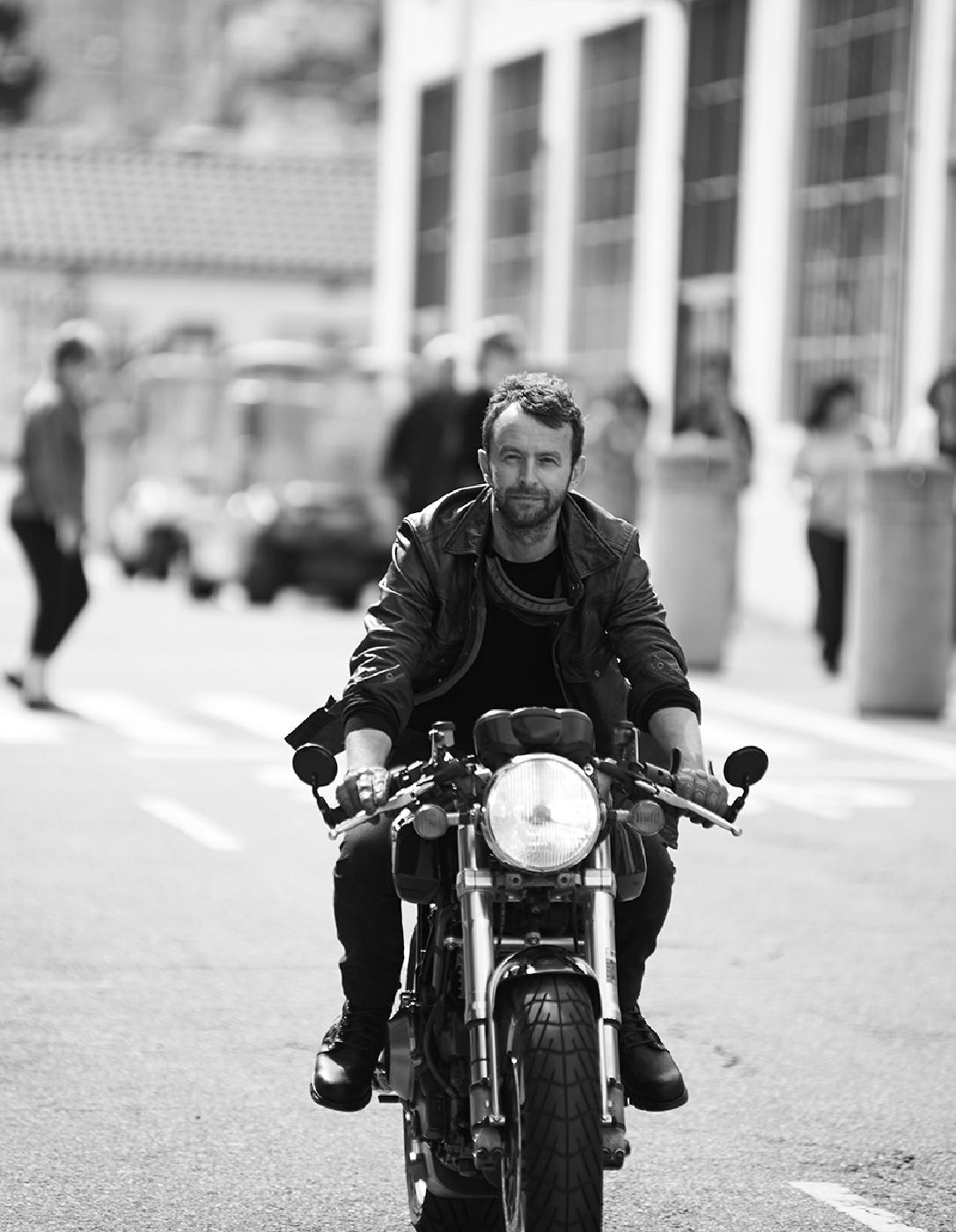 An industrial designer by trade, Eccles, who once worked for the legendary product designer Sir Terence Conran, now co-owns and operates the San Francisco outpost of
Untitled Motorcycles
, a custom bike shop dedicated to reimagining old motorcycles for a new generation of vintage enthusiasts. But unlike the flame-festooned custom choppers of old, motorcycles restored by Untitled hew much more closely to each bike's original spirit. "It's like they came out of the factory in a slightly alternative universe," Eccles says, "where a different level of time and care and attention was taken." And though technically vintage, they hardly qualify as faithful restorations.
Whereas traditional restoration involves meticulous re-creation of the manufacturer's original stock version of the bike, right down to the lowliest carburetor jet, custom restorers give themselves creative leeway. What's more, Untitled and its ilk embrace the bikes commonly ignored by vintage purists—'70s and '80s BMWs, Hondas, Moto Guzzis—and transform them into rolling works of art that evoke the past without quite replicating it.
It's not about getting there quickly anymore;
it's about getting there with style.
Each creation is peppered with handcrafted details, like custom-made seats, battery boxes and subframes. Or, in the case of the UMC-021 (the '83 BMW R100 turned minimalist café racer that was Eccles' first foray into the bespoke vintage world), custom-made leather handgrips, a smaller headlight and muffler, and a repainted cobalt blue gas tank with a strip of exposed steel on the bottom to accentuate the bike's flat twin "airhead" motor. And, of course, removal of the original BMW badge, a step that exemplifies Untitled's name and anti-ostentation ethos.

What makes a bike a candidate for customization? "It helps when they have a pretty engine," Eccles says. "Underneath they've got some really nice bones," he adds. "What we do is simply reinvent and reanimate them."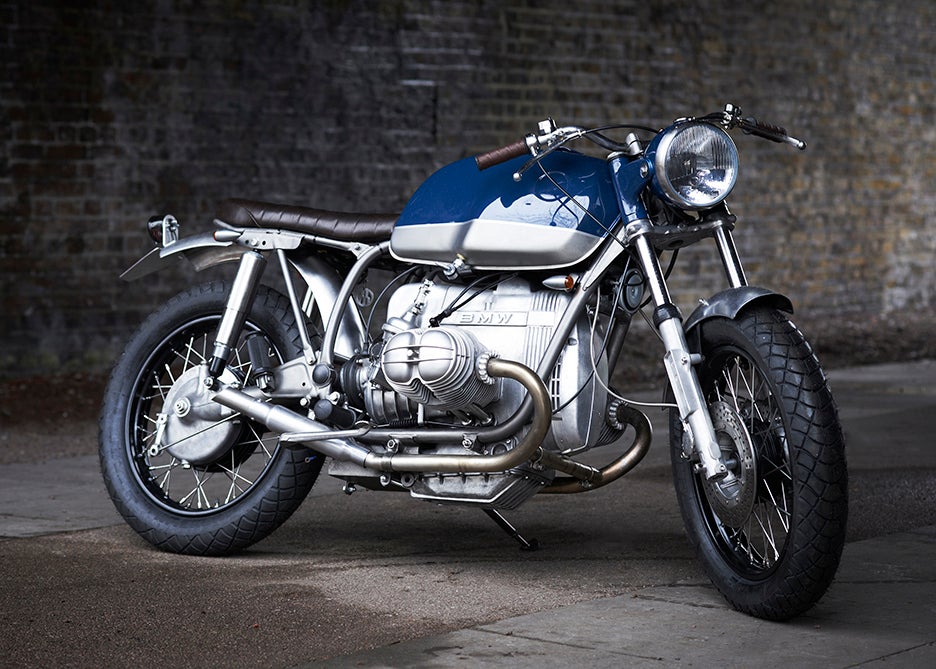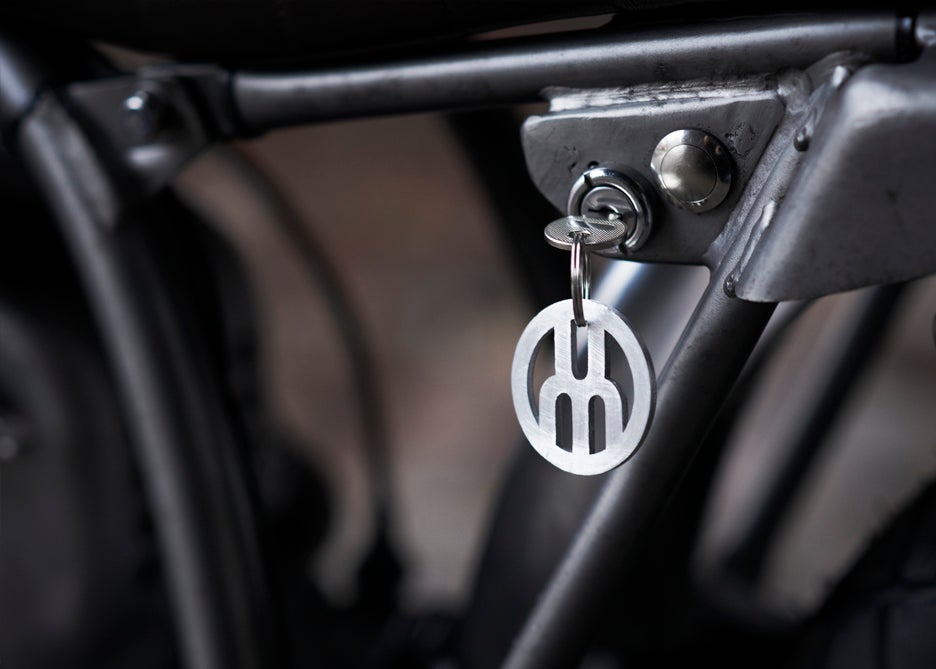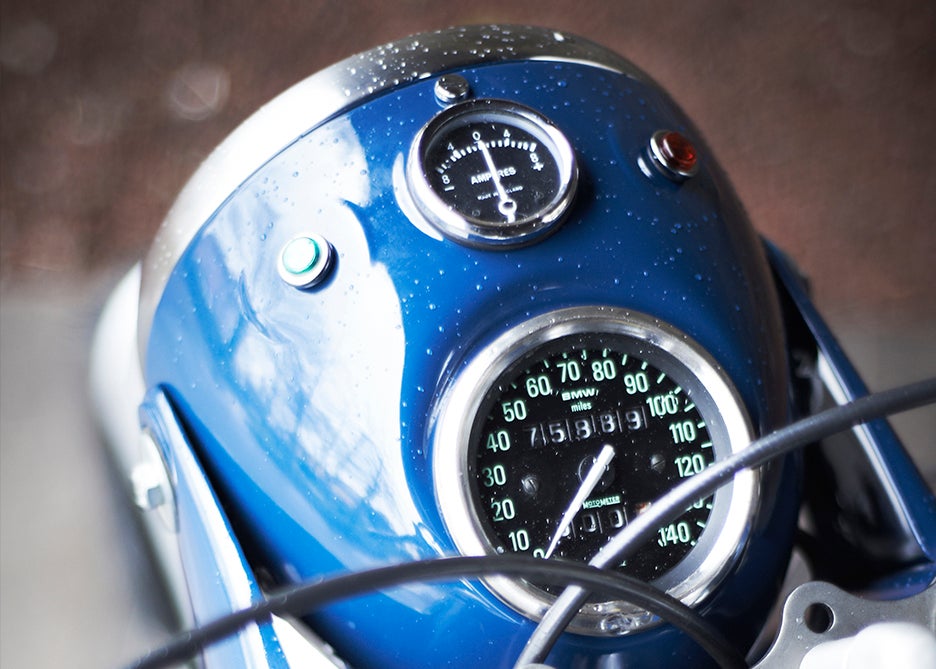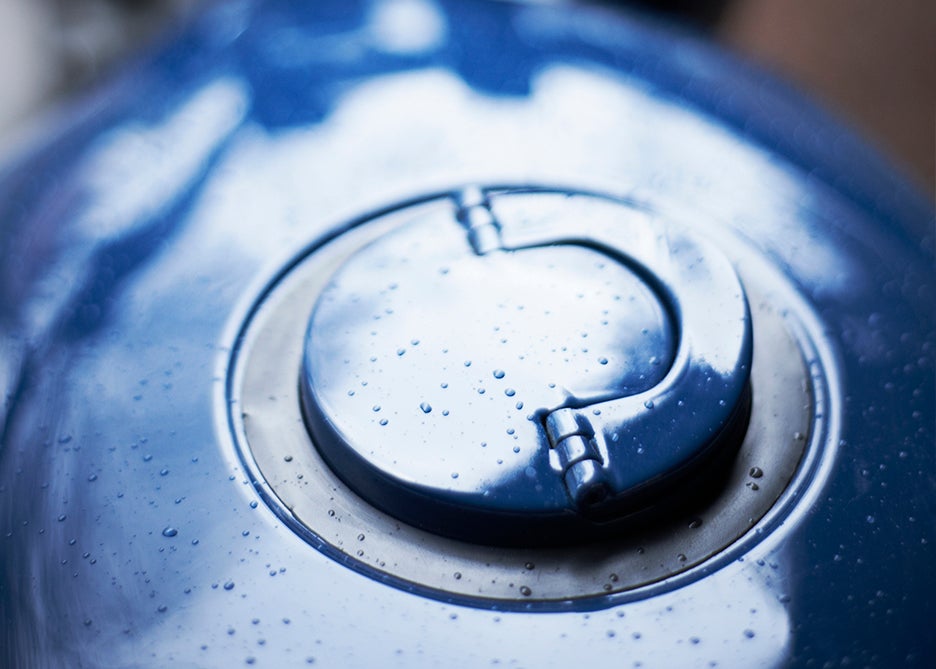 Untitled got its start in 2010, when Adam Kay, a former art student and fashion world veteran, joined with Rex Martin, the owner of Victory Motorcycles and a highly respected bike mechanic, to set up shop in London. In 2013, after earning some buzz with the UMC-021—which Chris Hunter, editor and founder of custom bible Bike EXIF, called the best BMW customization he's ever seen—Eccles came on board, opening the San Francisco workshop the same year.
Ultimately, it's about stripping a bike down to its most essential—and beautiful—form. "Gas, fire, exhaust, there's nothing there that you don't need," says Bryan Fuller, owner of Fuller Moto and host of Velocity's café-racer show Naked Speed. While Eccles and Kay draw inspiration from the British café racers of the '50s and '60s (even for those '80s-era BMWs), Fuller embraces more of a retro-futurist style. Case in point, his recent reinvention of a '70s Ducati 250cc Scrambler, with an aesthetic that's equal parts Steve McQueen and Mad Max.
Whatever their aesthetic leanings, the custom crowd tends to have one thing in common: professional backgrounds that skew more artistic than mechanical. For example, take Pedro Garcia, a sculptor who founded Café Racer Dreams, in Madrid, or Nicholas Bech, a photographer who works as chief designer and fabricator for a Copenhagen, Denmark–based outfit called Wrenchmonkees. What they all share, Eccles says, is that they "know not just how to imagine but also how to realize a balance of aesthetics and function."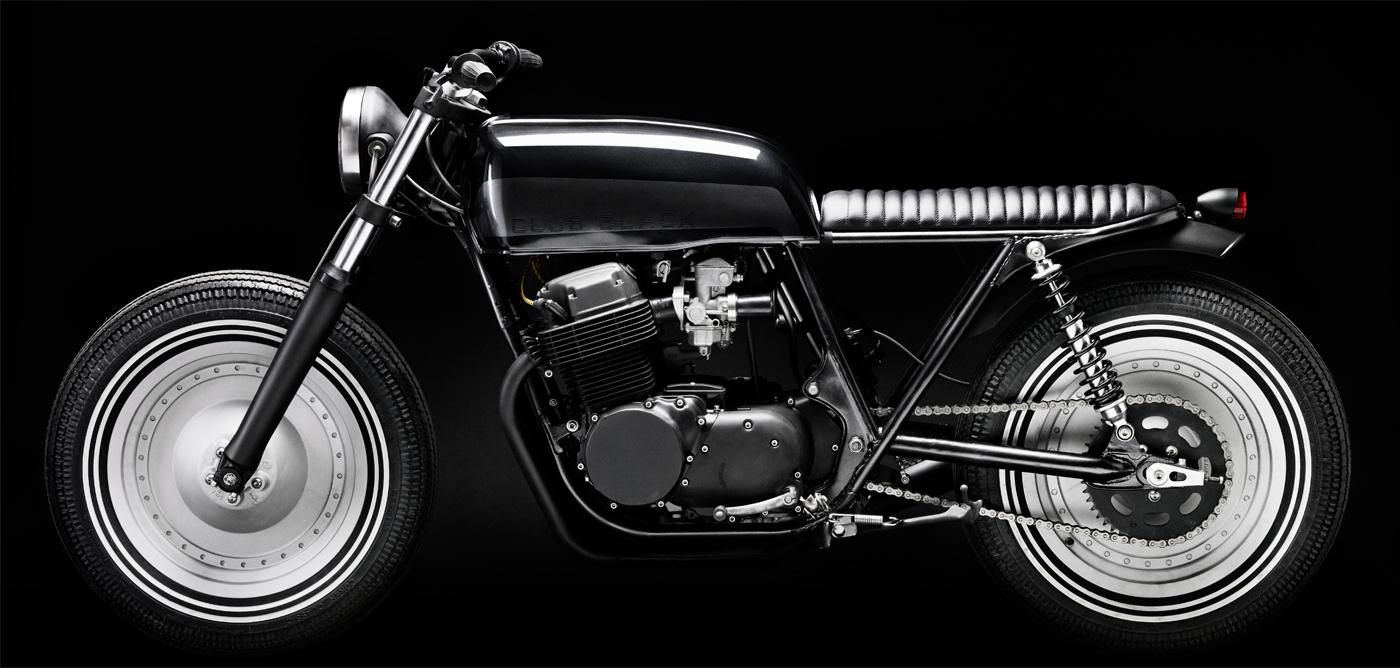 Of course, much of that aesthetic wouldn't be possible—or at the very least, legal—without a small splash of modern technology. When Travis Cripps, an Apple engineer in Palo Alto, California, approached Eccles to customize his BMW R100 (the bike that would become the UMC-029), he wanted a motorcycle that would visually transport him to the '60s café-racer era but that would be safe, reliable and relatively easy to ride. In order to achieve that balance, Eccles amended the vintage craftsmanship with size-shaving upgrades like a Motogadget GPS speedometer, a gel battery, a modern brake reservoir and LED indicators. Those things may read as blasphemy to a true vintage purist, but to the custom crowd, they're welcome enhancements—particularly when packaged up with Untitled's artful aesthetic.

"Today's interpretation of vintage is much looser, and as much about the 'look' as anything," adds Hunter. And no matter whether a vintage bike has been meticulously restored or modified, what's consistent is a love of mechanical beauty and an aversion to the extraneous. Contemporary bikes can be so caught up in modern technology that utilitarian necessities, like engine cases, battery boxes and oil pumps, are left unseen. On vintage bikes, however, function equals form. When they were built, there was nowhere for the functional components to hide, so the solution was to make them beautiful. The classic custom movement aims to recapture that spirit. As Eccles says, "It's not about getting there quickly anymore; it's about getting there with style."
is a culture and lifestyle writer whose work has appeared in Esquire, The Guardian, GQ and Glamour. He currently lives in New York City.
COURTESY OF WRENCHMONKEES
COURTESY OF RALPH LAUREN CORPORATION
SLIDESHOW PHOTOGRAPHS COURTESY OF UNTITLED MOTORCYCLES