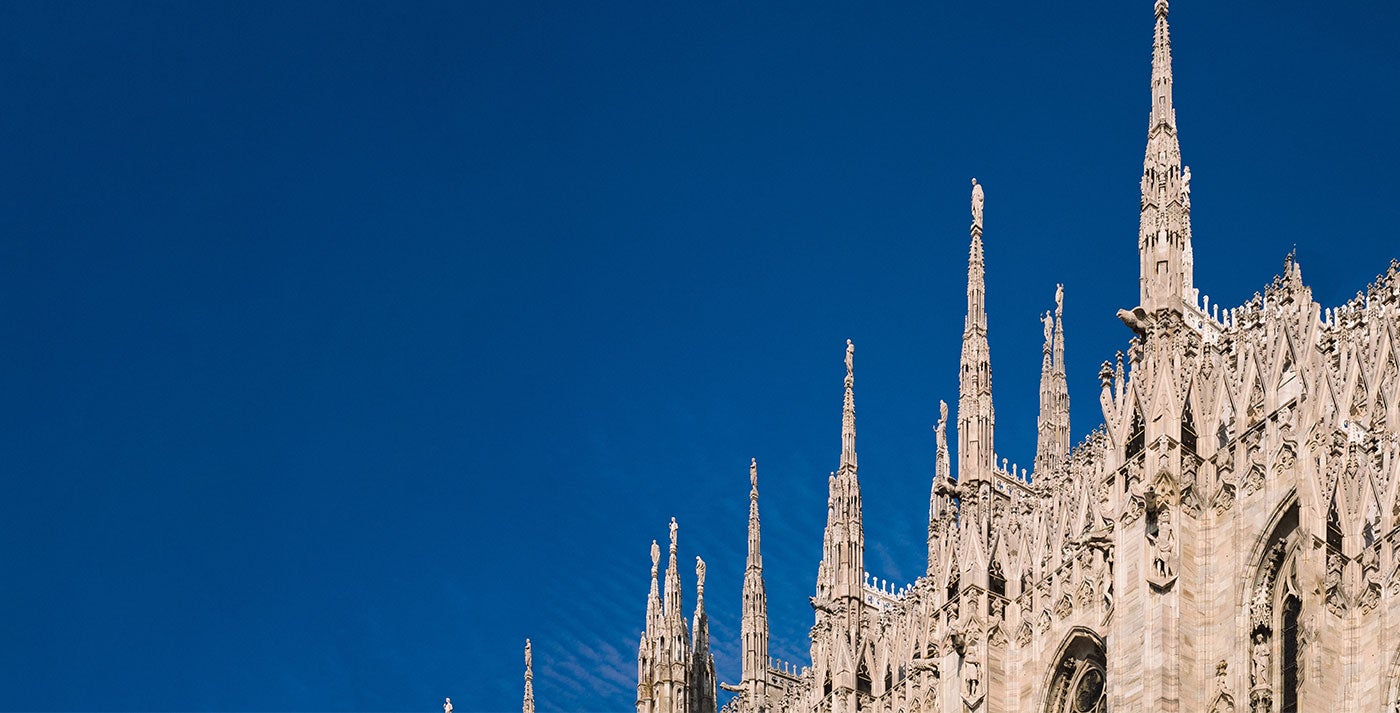 Travel
The Plus Day: Milan
Scott Schuman—aka The Sartorialist—gives us his ultimate one-day itinerary for Italy's capital of fashion
After hitting Los Angeles and Paris , the latest in our Plus Day series—dedicated to the premise that sometimes the only way to find time to explore and recharge is to tack an extra day onto a business trip—brings us to the global fashion capital of Milano. To get a true insider's view, we hit up Scott Schuman, the pioneering street-style photographer better known as The Sartorialist, for his picks. "I've been going there at least four times a year for the last 14 years, sometimes more," Schuman says. "It's my second home. If it had a good baseball team, I would definitely consider moving." For now, he's content to stay put in NYC (when he's not on the road), and to offer his take on the ultimate day in what, to him, still feels like "a city of mystery. Everything is kind of hidden away. But there's a real sophistication."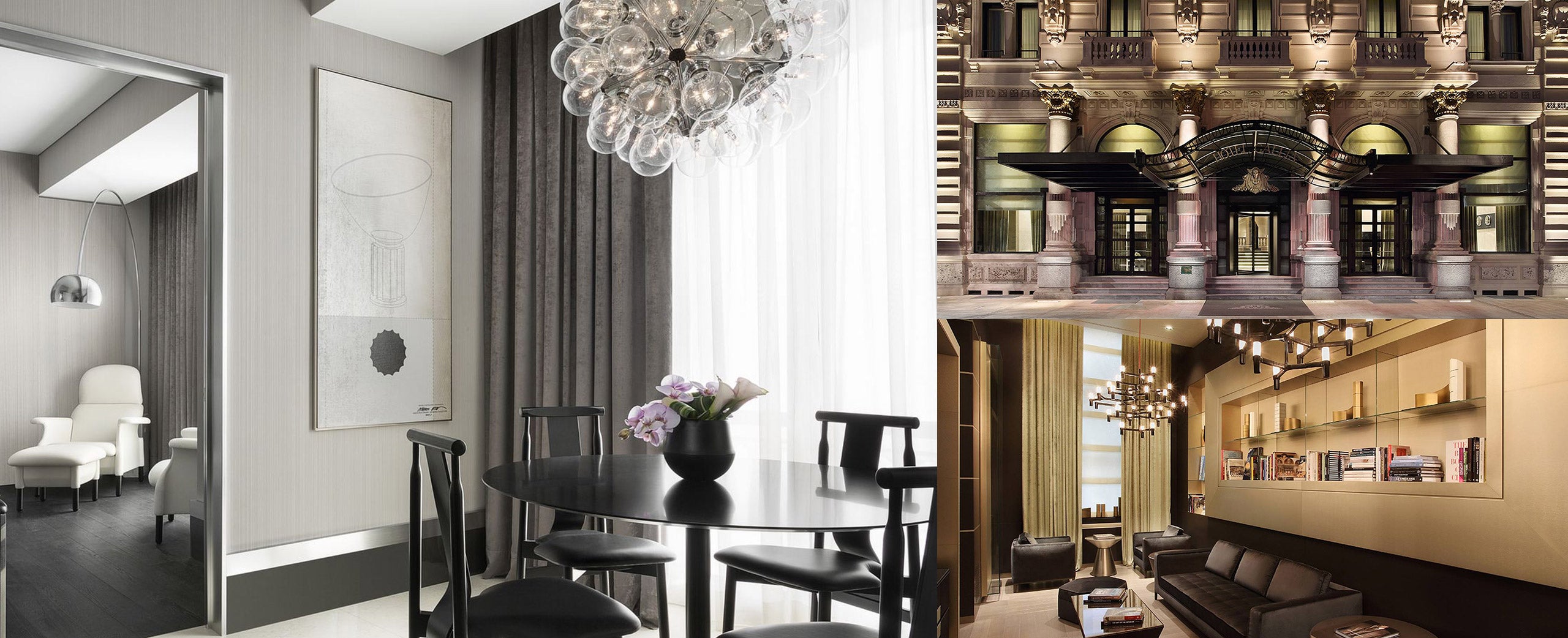 "You'll see this on my Instagram all the time," Schuman says of his favorite breakfast spot. "Pasticceria Marchesi—the original one dates back to 1824. There is a newer one on Via Montenapoleone that I go to. There are beautiful little snacks and the coffee is great. I was there one time waiting for Jenny and I ordered two espressos, and the guy behind the counter realized after a couple minutes that whoever I was waiting for hadn't arrived, so he got a little lid and put it on top of the coffee to keep it warm. I didn't ask him. He just did it. And that, to me, is really great service. Another place is Bar Luce, which was designed by Wes Anderson, and you definitely feel like you're in a Wes Anderson movie when you're there. The Italians love it—it definitely has a buzz."

MID-MORNING CULTURE BREAK
"Be sure to hit Palazzo Morando," Schuman says. "It's a museum that specializes in Milan's history and also costume history, so there's a lot of men's and women's dress from the 1700s and 1800s. Plus, two of my favorite paintings are there—of the Litta brothers—two separate paintings probably painted around 1850. I don't usually like historical dress, but these guys just look so chic." Schuman also recommends the Contrasto Galleria. "The gallery has really great modern photography, especially black-and-white photography exhibits, and they're constantly evolving. It just had a great [Sebastião] Salgado exhibit."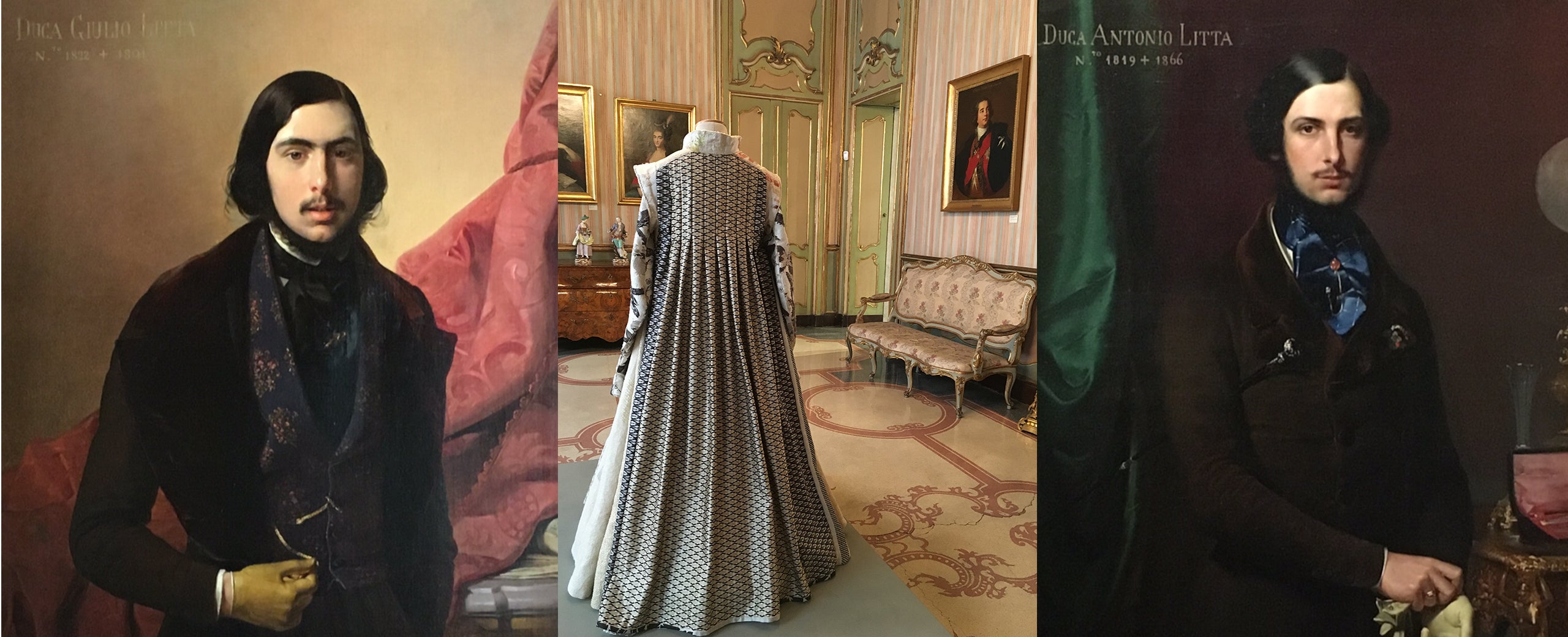 "Seek out Latteria San Marco. It's very typical Milanese and very easy to miss," Schuman says. "It's just a door on the outside—you can't see into the restaurant—so you're not sure if you're in the right place. And you open the door and it's a little tiny space with the same husband and wife who've been doing it for years. We get their specialty, the spaghetti limone. It's that kind of hole-in-the-wall that everyone wants to discover.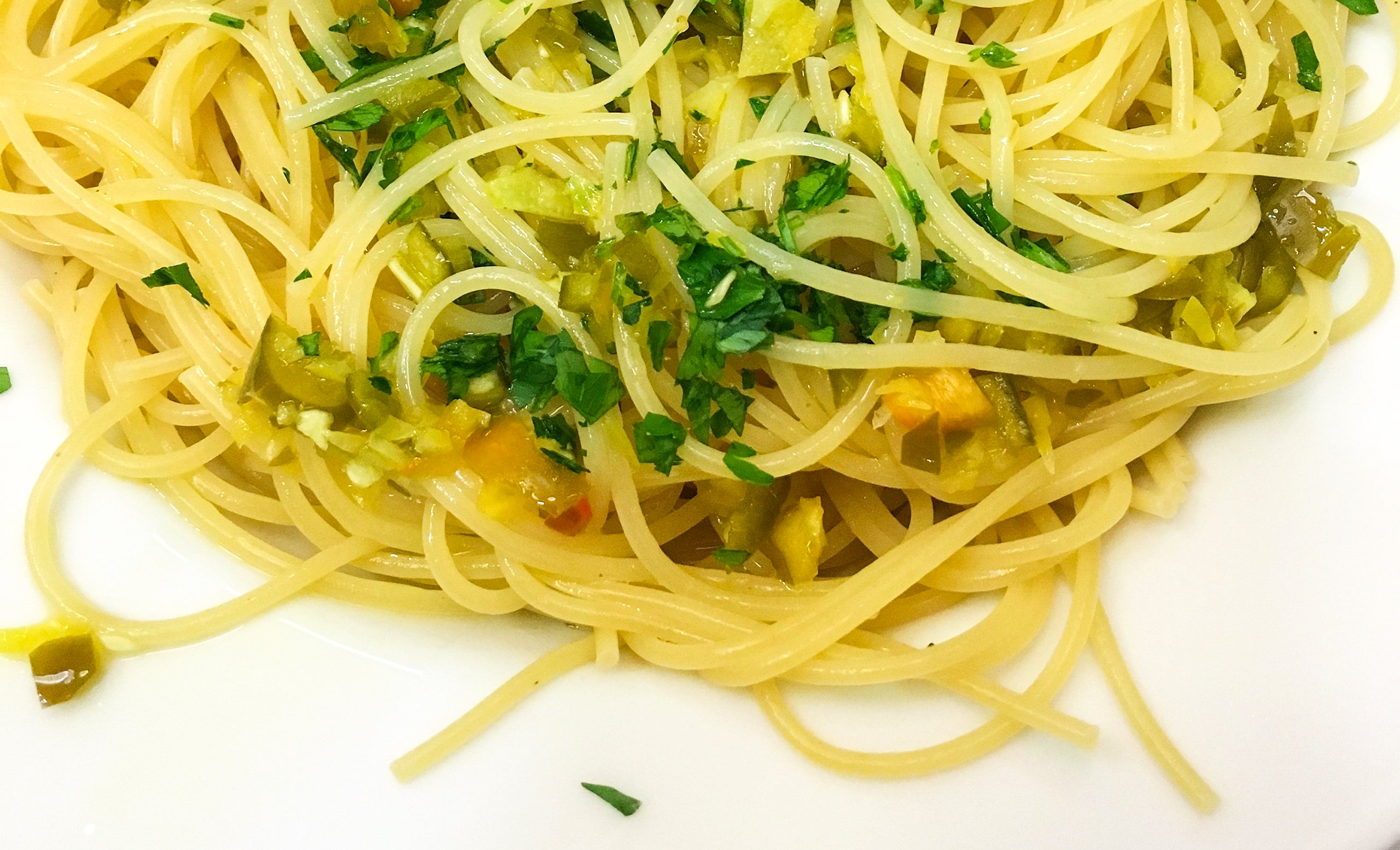 "Then there's another place called Il Salumaio di Montenapoleone where all of the jet set goes—stars, big-name designers. The food is very good, but the setting is this great courtyard, right off the main shopping area of Milan. You definitely have to have a little time to spare because it's not exactly fast…it's really more about the scene.
"Another place I recommend is called L'antica Osteria Milanese. It's on a tiny street. It looks very plain—the real Milanese, the restaurants they eat at are very plain—but it's very, very, very good food, and if people ask me about the real Milanese experience, and real Milanese food, this is where I'd send them."
"People in Milan are very particular about their apartments," Schuman says. "There's a small shop called Ceratina 1919. Literally, every time I go by there, if I have the room in my luggage, I'll get something. It has, like, all the brushes, the cleaning products, everything you would ever want for your house—like a beautiful wood-handled brush made for cleaning your blinds and a different brush designed for dusting your books. Now, I don't love to clean, but for me, it's about sustainability and taking care of the things that you have and doing it in a beautiful way—these aren't cheap plastic brushes. And there's a place called Lorenzi, that mainly sells men's furnishings, like the best hairbrushes, the best razors, the best cigar cutters, special wedge-shaped knives to cut chunks of Parmigiano cheese. It's great for gifts. If you know a guy who thinks he has everything, you can find something for him here."

It's not formal, but you'll want to be dressed up; because the space is so beautiful, you'll want to feel equally beautiful.
"Just off the lobby of the Grand Hotel et de Milan is a place called Don Carlos. It's a small restaurant with pictures and paintings all over the walls. You'll really feel like you're in Milan in 1890. It's not formal, but you'll want to be dressed up; because the space is so beautiful, you'll want to feel equally beautiful. It's typical Italian food, which is to say, great. Honestly, I don't think I've ever had a bad meal in Milan. But here, it's the atmosphere, the paintings in the old frames, the intimate space, the whole thing.
"Then, on the other side of that is a place called Paper Moon. It was the center of the fashion universe in the '80s. It's a bit like eating at the Odeon in New York. It's still a really fun place to go. I also recommend Giacomo Bistrot. The original Giacomo Restaurant is usually considered one of the top restaurants in Milan, and its new bistro is the hot one. One of Milan's best design firms (Studio Pergalli) created the space and it looks like an old club—dark wood and all that—and it's beautiful."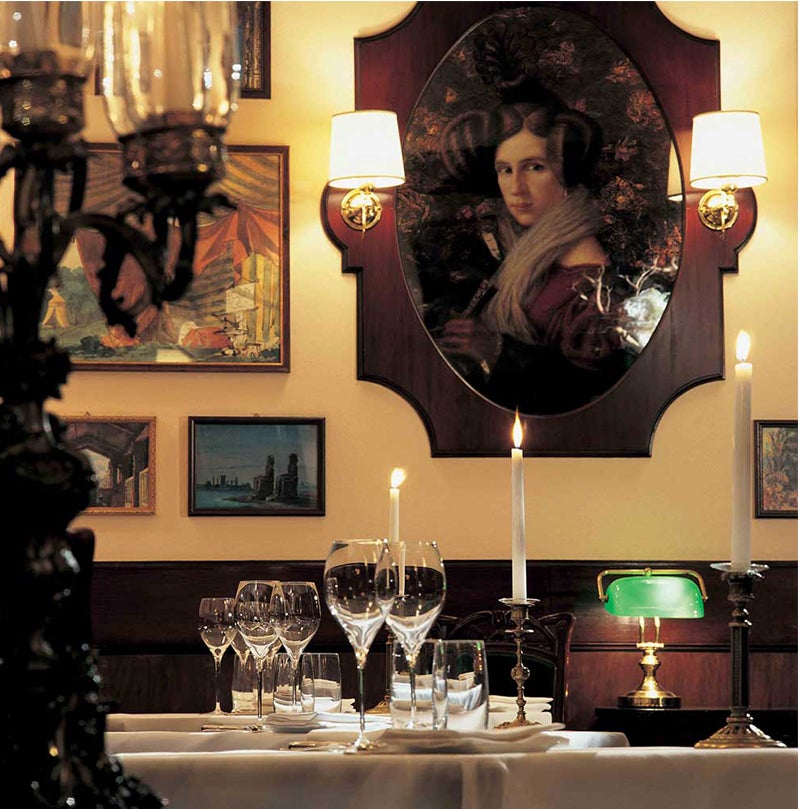 Finally, the all-important nightcap. Schuman recommends Bar Camparino. "Campari, which is the drink of Milan, was invented here, in the basement. So, it's nice to have one while looking out on the Duomo and the piazza. It's really a nice scene."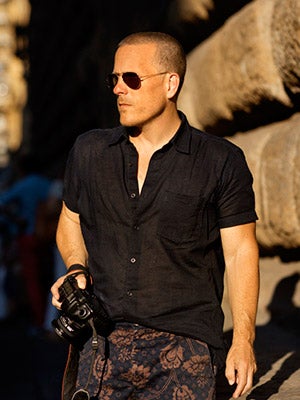 Photograph by Samuel Zeller
Courtesy of Excelsior Gallia
Photograph by Scott Schuman
Courtesy of Marchesi
Photographs by Scott Schuman
Courtesy of Lorenzi
Courtesy of Don Carlos
Courtesy of The Sartorialist