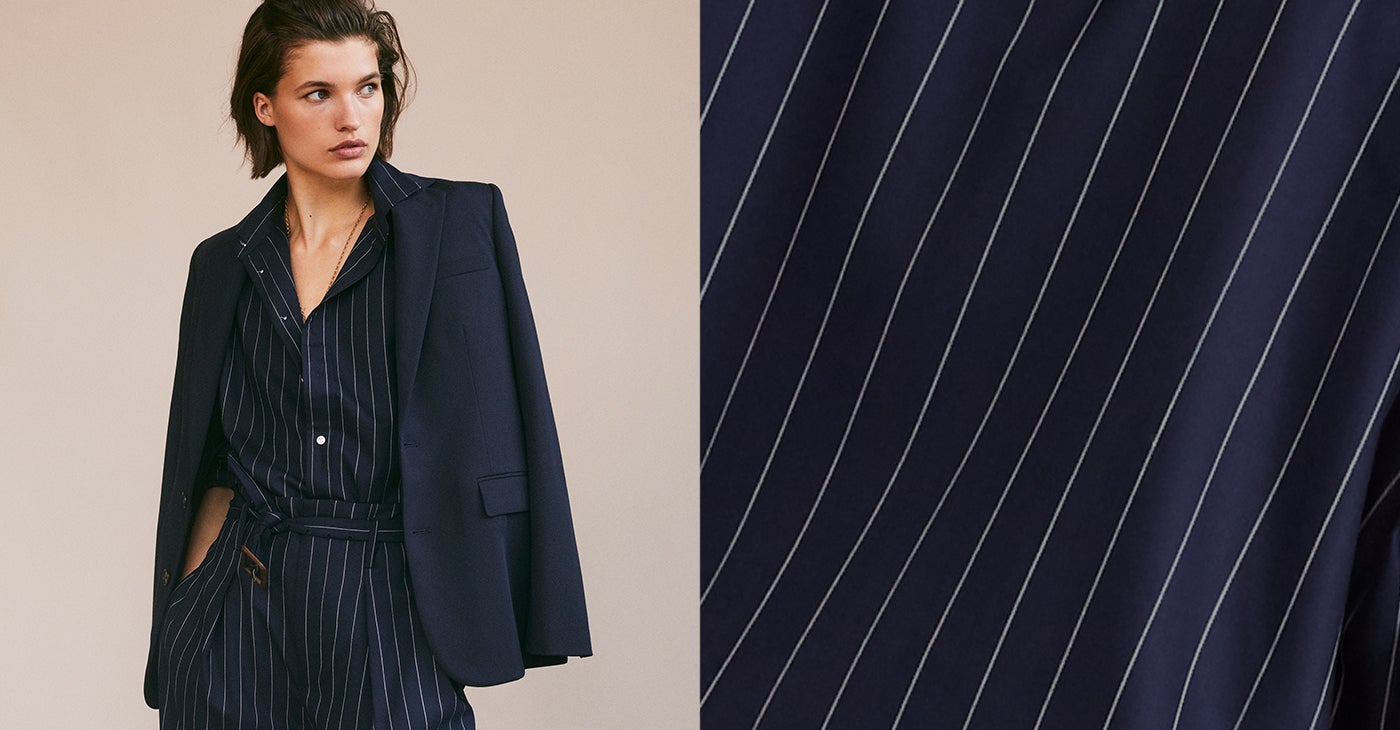 Style
Learn Your Stripes
Pinstripes make a comeback for spring in fresh silhouettes custom-made for the modern woman
From Yankee Stadium to Wall Street, the pinstripe pattern has come to define the uniforms of New York's most powerful players. Ralph Lauren included. Pinstripe suiting has remained a staple of his womenswear collections since the '80s. Strictly spaced and rigorous in its repetition, the razor-thin stripe has, simply put, always meant business. Communicating an authoritative mix of austerity and style, its powerhouse nature has remained, even as the silhouettes of female empowerment evolve.
These days, more than ever, women are at the forefront of business—either setting up their own as entrepreneurs, leading one as CEO, or putting in the extra hours to get there—but the pinstripe suits of the past don't feel quite right. The modern alternative? Polo's new capsule of six essential pinstripe styles—a single and double-breasted blazer, the button-down, the pencil skirt, the skinny trouser, and the gaucho—cut in refined, fresh silhouettes.
In other words, a streamlined selection of hardworking separates you don't have to think twice about. Take the skinny pant, which looks just as great with a classic white oxford for a Monday meeting as it does with an easy T-shirt and moto jacket for a studio visit on Thursday. Pair it with the blazer (over the pinstripe shirt if you're out to make a real statement) for a relaxed spin on the traditional slacks-and-jacket combo—the ultimate take on the new power suit.
is a senior concept editor for Ralph Lauren.
© RALPH LAUREN CORPORATION