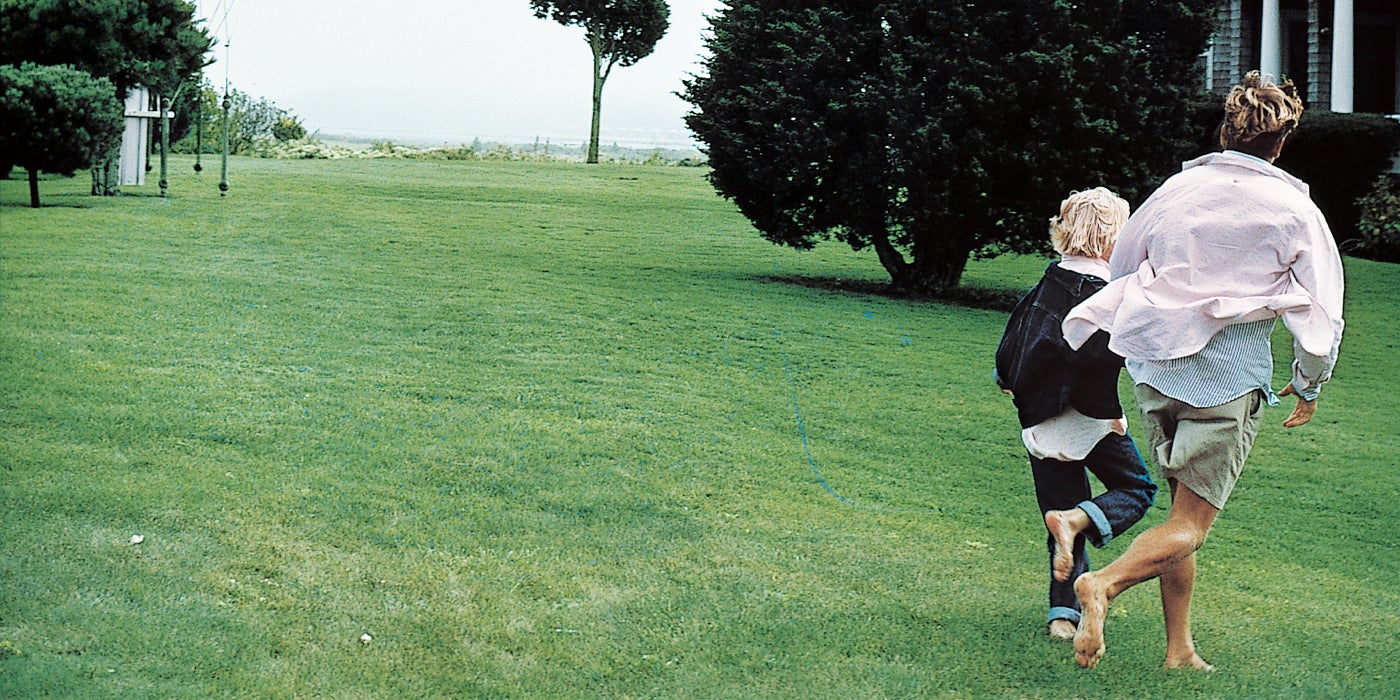 Culture
The Perfect
Family Photo
If circumstances have brought you together, now's the time to document those special moments—whether posed or caught on the fly. Five photographers offer their tips
There's never a bad time for a family photo, but—if you're lucky enough to be with family while sequestered at home—there's never been a better time, either. And whether you decide to snap a new series every week or to go all-out for one epic shoot, the act of capturing photos is a great way to bring people together, and of course to create a more permanent reminder of your family's unity through tough times.
It's also a great way to stay creative. Just consider the "mini home photo shoots" our Polo friends Yanii Gough and George Okeny are staging in their Brooklyn apartment with their two-and-a-half-year-old son. "Zola is usually running around the house dancing and singing while we struggle to capture some good shots," says Gough. "It's pretty fun."
To help you snap the perfect shot (or 20), keep reading for expert advice from five top photographers—from a fine artist to a street-style pioneer.
Whether you're shooting inside or out, rule number one is: Avoid overhead light. "People think, 'Oh, it's a nice bright day … let's go outside and take a picture,'" says Scott Schuman, the photographer (and father of two) behind the blog The Sartorialist. "When the sun is at its highest point, they stand right in the sun, and the shadows are horrible." The ideal time to shoot outdoors is during that soft, golden moment about two hours before sunset. Indoors, Schuman recommends seeking out "painter's light." "Painters' studios always face north," he says, "because the sun, at least in America, is always to the south. So if people are facing a northern window, then the light is consistent and there's no shadow."
Fundamental rule number two: Get up close and personal. "I think the most common mistake is shooting from too far away," says fine art photographer Sheila Metzner, who has shot several campaigns for Ralph Lauren. "You have to know what you want to eliminate. That's just as important as getting what you want to get." "The main thing you're trying to capture is the face, " adds Sebastian Kim, who has captured countless faces for the covers of such magazines as Time, GQ, and Russian Vogue. "I say only pull back as much as you have to, otherwise come in as close as you can. If you have a zoom lens, use it."
Another Ralph Lauren regular, photographer Lynda Churilla, is a big fan of using a self-timer. The quick countdown ensures no one will be too posed. "I can't even tell you how much fun it is," she says. "You never know what you're going to get. When I use it, it's hysterical. There is spontaneity there. And it always makes people laugh."
And if you're shooting children, Churilla adds, "try to get down to the level of the kids to photograph them. You know, even get down on the floor and shoot up at them. It makes them stronger…almost adultlike in a way. They look grander and grown-up but, you know, still cute."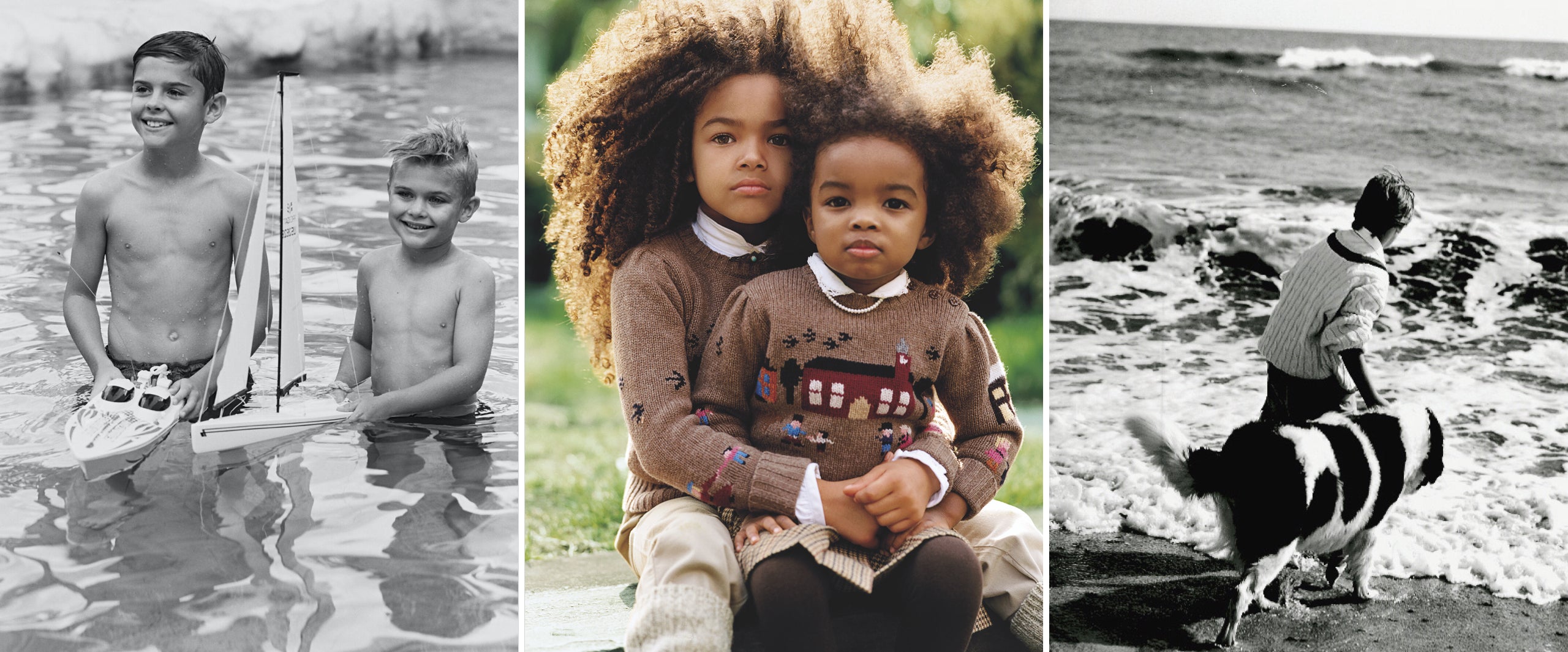 Perhaps the biggest challenge for any photographer—amateur or professional—is getting the model to do what you want. When it comes to the family portrait, this usually means a smile—ideally a real one. "Do a safe group shot and then throw something that's unexpected at them to get a big—but real—smile," recommends Kim. "I always say, 'Say kimchi' instead of 'cheese.' I'm Korean, so they laugh." Richard Phibbs, who knows how to get the most out of his models, whether they're Ralph Lauren–sponsored Olympians, fashion models, or rescue dogs , always asks a subject to mention something they found funny and then captures the genuine smile that follows. And the bond of family can be conveyed with a simple physical touch. "For example, hands connecting or a hand on another person's shoulder," he says.
Churilla's recommended technique? "I'll often tell them to go somewhere, literally a memory that they love," she says, "like running down the beach, to get their eyes going somewhere that they feel happy, so that they're smiling with their eyes, not just their faces."
Another way to keep people feeling (and looking) comfortable and loose, says Metzner, is to give them a look at your best pics along the way. "If I'm photographing a movie star or a model, I will always show them a picture that's good and say, 'Look how beautiful you look,'" she says. "And then I say, 'Look: This is the way that I see you.' And then they are really happy."
For his part, Schuman isn't above exploiting a family dynamic to get the shot. "If it's your family, you know how to play them," he says. "Which ones you need to be supportive with, which ones you need to joke with, which ones you need to rib a little bit."
He also suggests using one of the many tricks he's learned shooting strangers on the street: "You do a couple shots, and then you put the camera down and you look at the image and you tell the people, 'Hold on, I just want to make sure I got it,' and you look at the image, and then you say, 'OK, we got it.' And everybody instantly relaxes, their shoulders come down, they smile, thinking, 'Ooh, thank God that's done,' and then you put the camera up real fast and you take the picture."
Perhaps the most important thing for any photographer to remember, says Churilla, is to "have fun." If you're not enjoying yourself behind the camera, how can you expect the same of those in front of it? After all, she says, "time goes so fast, so these are moments that you're going to capture and remember forever." Assuming, of course, no one blinked.
© Ralph Lauren Corporation