The Polo Bar is famous for its impeccable décor, perfectly rendered burger—and artfully crafted cocktails. Whether you're unable to make the trek or simply looking to relive an unforgettable evening at Ralph Lauren's first New York restaurant, we present the recipes—and the secret techniques—behind three of The Polo Bar's essential cocktails: the old fashioned, the Sazerac and, of course, the martini.
Cheers!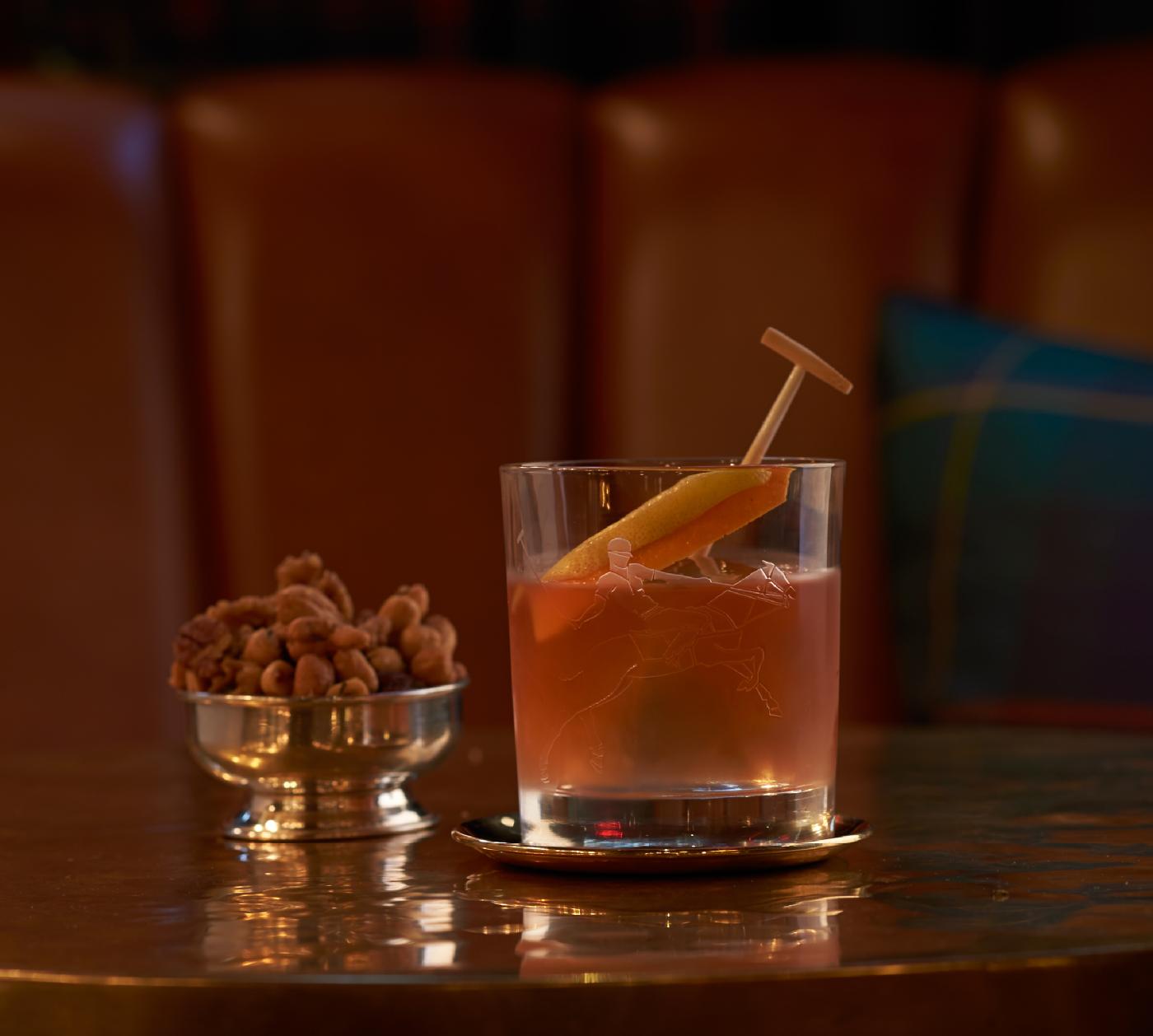 INGREDIENTS
2.5 oz. Jefferson's Reserve Very Old, Very Small Batch bourbon
2 tsp. Demerara syrup
3 dashes Angostura bitters
2 dashes Peychaud's bitters
1 dash wormwood bitters 
DIRECTIONS
Combine all of the ingredients in a lowball glass. Stir them for approximately 30 rotations. Add ice and garnish with a lemon and orange twist. Polo mallet stirrer optional but strongly encouraged.
THE POLO BAR SECRET
The mix of three different types of bitters. They create a very aromatic drink, which perfectly complements the sweetness of the bourbon.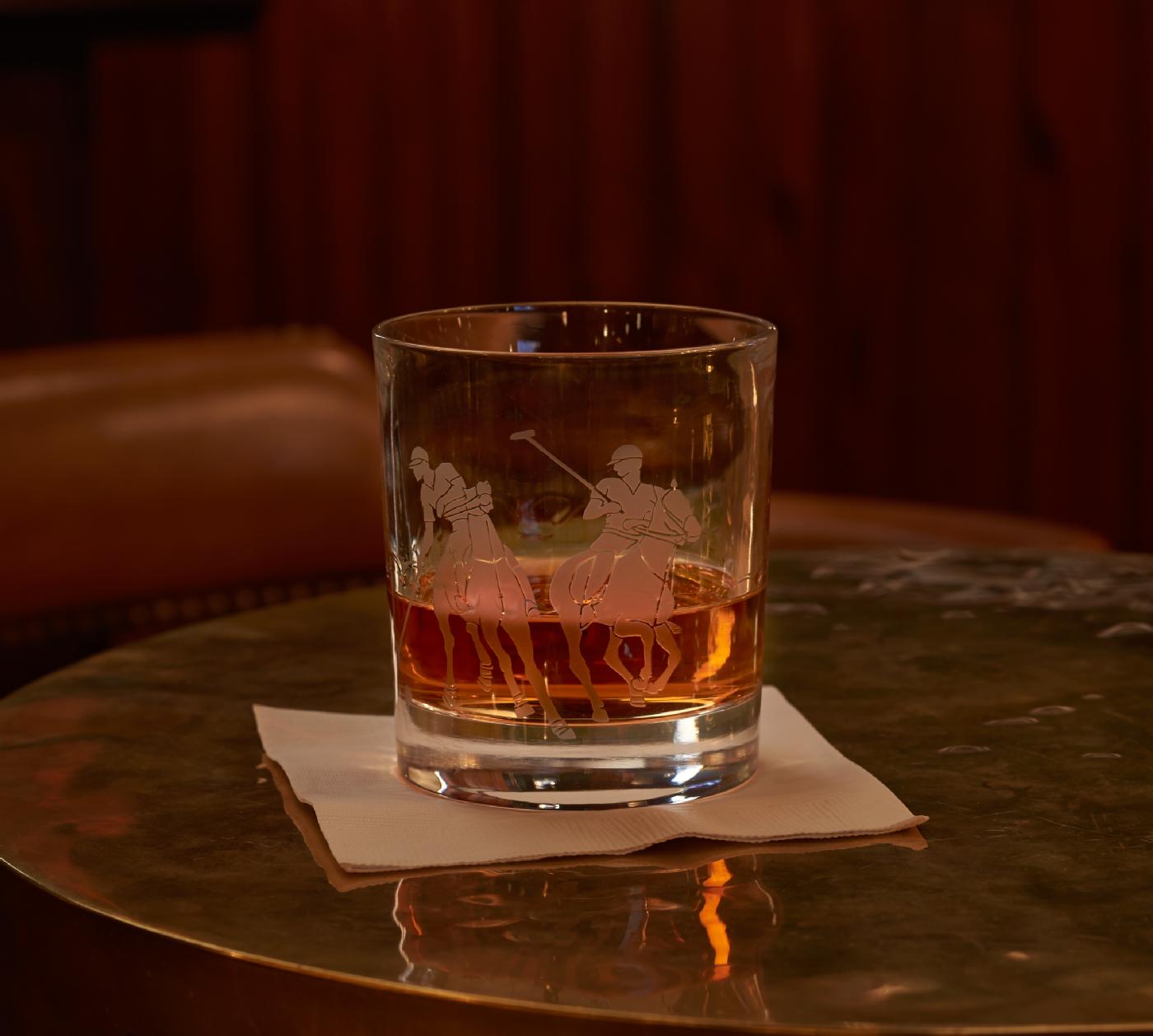 INGREDIENTS
2 dashes Angostura bitters
4 dashes Peychaud's bitters
2 bar spoons Demerara syrup
½ oz. Hine Rare VSOP cognac
2 oz. Sazerac rye whiskey
DIRECTIONS
Combine the ingredients in an old-fashioned glass (The Polo Bar uses one from our Garrett collection) that's been rinsed with absinthe. Serve the cocktail neat with a flamed lemon twist.
THE POLO BAR SECRET
Adding cognac is a subtle but important touch that brings an extra dimension to the drink. The absinthe rinse also adds an herbaceous quality that brings flavor without overpowering your cocktail.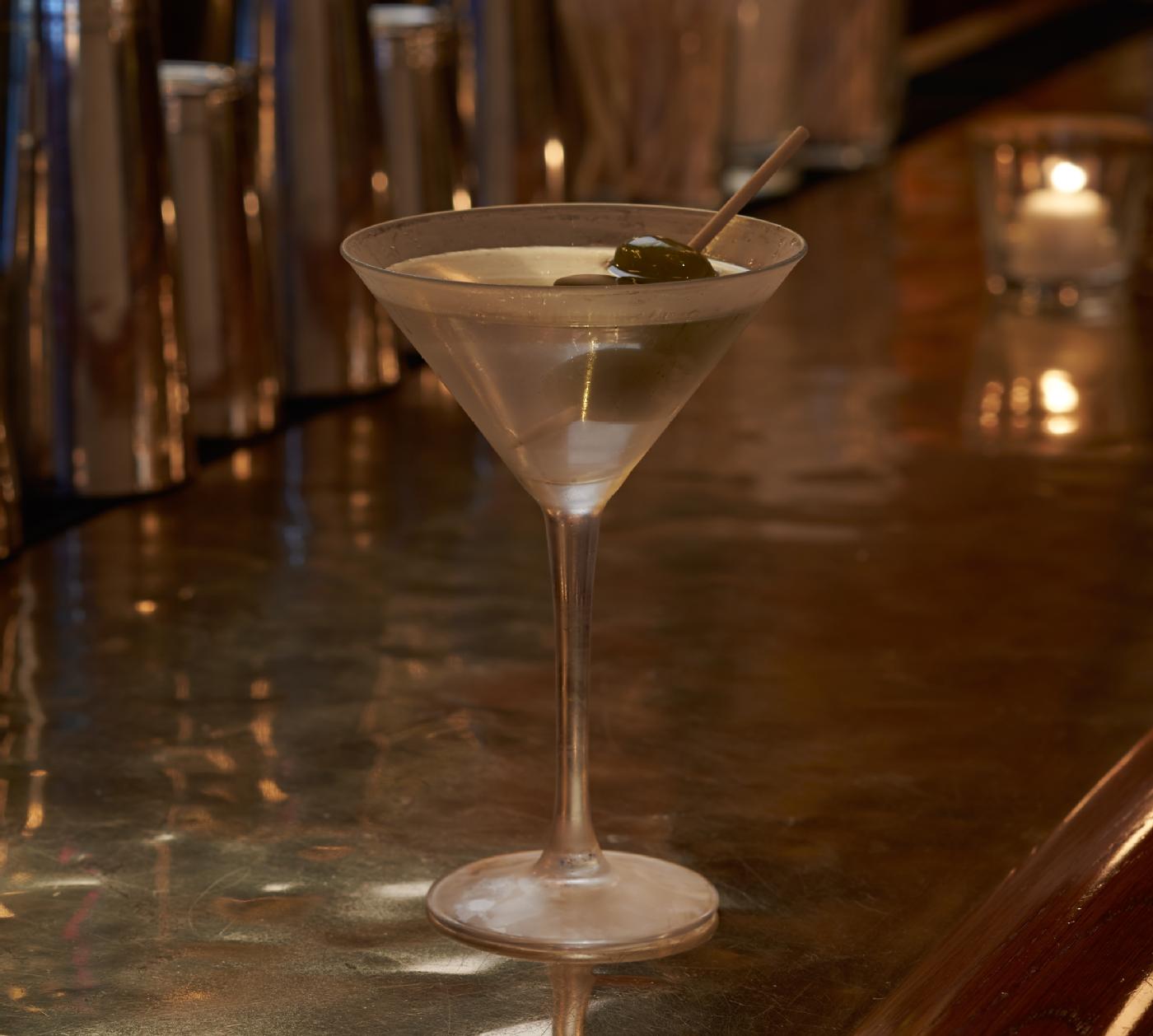 INGREDIENTS
Large ice cubes (enough to fill the shaker)
3 oz. gin or vodka (The Polo Bar prefers Botanica Spiritvs gin or Stoli Elit vodka)
DIRECTIONS
Put the ingredients into a cocktail shaker.  Stir them with a bar spoon for approximately 45 rotations, then strain the mixture into a chilled martini glass that's been rinsed with a dash of extra-dry vermouth. Garnish to taste.
THE POLO BAR SECRET
Care for each ingredient, and get the temperature just right. To do that (and with apologies to 007), stirring is preferred. Shaking breaks the ice apart and waters down your drink; stirring preserves and enhances the drink's icy, silky smoothness.
ALL PHOTOGRAPHS COURTESY OF RALPH LAUREN CORPORATION