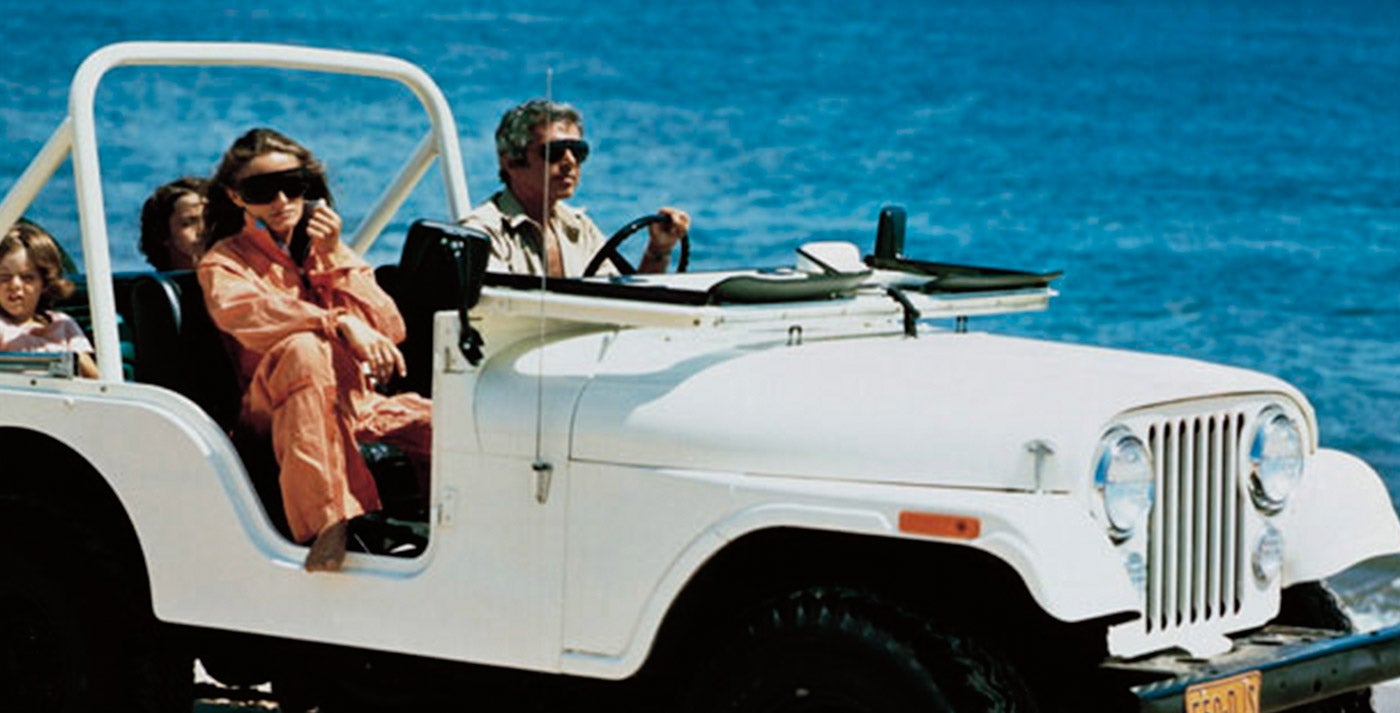 Style
The Coolest Jeep in the World
The story of Ralph and Ricky Lauren's iconic white CJ-5—catalyst for countless family memories, and icon of the Ralph Lauren lifestyle
"It's been beaten up, rusted, filled with sand, and has lived outside through hurricanes," David Lauren says.
"It's like an adventure-mobile," his sister, Dylan Lauren, adds.
"I remember our parents at the helm," Andrew Lauren says, "and Dylan, David, and I, in tandem, merrily sliding around the back roads of East Hampton on sleds as they navigated through the snow in four-wheel drive."
Over the past few decades, Ralph Lauren has amassed one of the world's preeminent automobile collections, but the car his children are referring to above isn't one of his legendary Ferraris, or the Porsche Turbo that inspired his all-black 1972 women's tennis collection. It's the white 1976 Jeep CJ-5 that he and his wife, Ricky, bought 40 years ago this spring.
"This is about a different use. This is about utility, fun," Ralph says. "It's like a pair of jeans or a white knit shirt with a polo player on it. It's got the same sensibility."
So what inspired him to purchase it? "I bought it because it looked cool," he says with a laugh. "It was a cool thing that was very rare at the time." These days, parking lots are packed with SUVs that may never leave the pavement, but back in 1976, a four-by-four was an uncommon thing. "You didn't see them around at all," says Ralph, who regularly put the Jeep's off-road capabilities to use around the family's summer home in Long Island's East End. "Driving around on the beach with the kids was a big event. The only problem with that was that the car was a mess. But it was a great family vehicle that was stylish at the same time."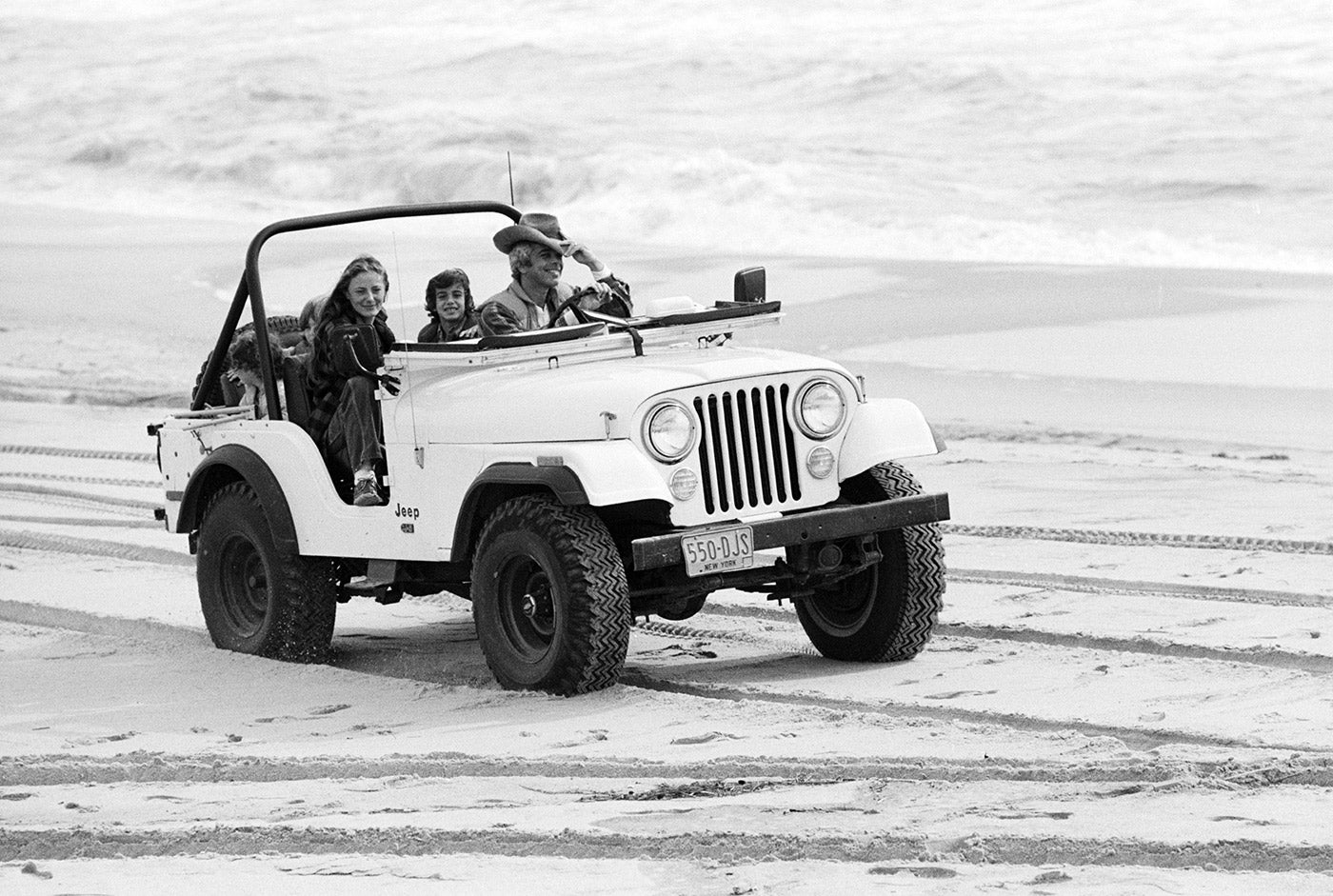 "I didn't know how to drive a stick shift," Ricky recalls. "Then, my husband surprised me with this beautiful white Jeep. He told me I had the weekend to learn so that I could drive the children around that summer."
"Old Jeeps aren't the easiest things to drive," says Andrew, who remembers his mother "bravely taking the wheel" to ferry the kids to the local supermarket for groceries and comic books. (Dylan's memory? Trips to East Hampton "to find the new Barbie doll.") But no one loved the Jeep more than the Lauren family dog, Rugby. "He'd take over the whole back," Dylan says. "Sometimes my dad would have to take Rugby for a fake drive around the circle—just for a two-second drive so he felt like he got his ride."
"It was a special time for all of us, and one that we still cherish," Ricky says. "Rain or shine, snow or sleet, I have the fondest memories of our always-dependable white Jeep," Andrew adds.
I bought it because it looked cool.
In fact, the CJ-5's uncanny reliability—a welcome trait in a car that sat idle for most of the winter—is a recurring topic of fascination among the Lauren family. "I'd turn the key, and it didn't look like it was going to work," Ralph says, but "it always started up, no matter how cold it was." "It was like a magic car," David says. "It would be snowing and freezing at the airport in Montauk, and we'd pack into the car. And all of a sudden the car starts up, and we would all applaud."
By 2010, though, after 30-plus summers in the sand and surf and salt air, the Jeep was in need of some serious TLC. The body had rusted through in several parts, the interior was showing significant signs of wear, and various other components needed repair or replacement. (The engine, however, still ran like a dream.) So Ralph decided to have the car restored, and as you'd expect, no detail was left unconsidered. New seats were sent out to a specialist tasked with replicating the patterns of the original upholstery, and when it was discovered that the replacement body lacked the embossed "Jeep" logo, the team cut out the logo from the existing body and grafted it onto the new one.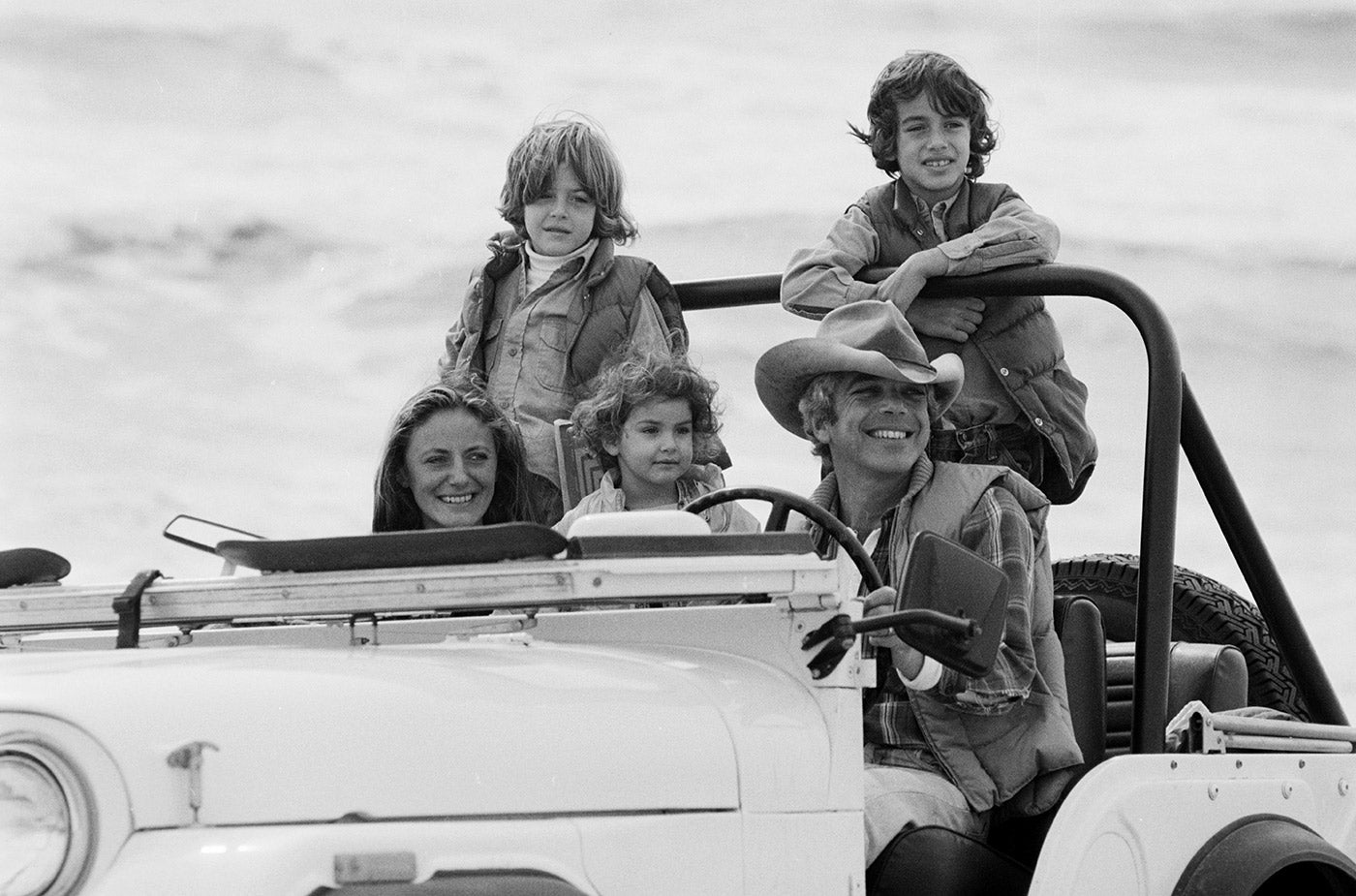 Ralph didn't want the restoration to strip the Jeep of its character. "I don't want it to look brand-new," he told Mark Reinwald, who oversaw the restoration. So, with matte paint and artfully chosen replacement parts, Reinwald and his team brought the Jeep back to a perfect state of broken-in-ness—appropriate for a car that's always been the automotive equivalent of "the perfect pair of jeans, or a great button-down you could dress up or down," Dylan says. The car still gets plenty of attention out in the Hamptons. "It's always funny to see the reaction of the valet drivers," she says, laughing, and adds that her dad always gets a "thumbs-up or a double high-beam flash from other cars when he drives by—you would expect that for a Ferrari or one of the other race cars, but it's just a Jeep, you know?"
"People now stop and ask me about that car," Ralph says. And what do they ask? "They ask me if I want to sell it," he says. "The answer is no. I hardly sell anything."
"Everything that my father buys is something that he plans to keep forever," echoes David, who, as a new dad, is already thinking ahead to the next 40 years of memories in the family's iconic Jeep. "I've been pulled behind it in the snow on a sled, through a snowstorm. I've watched Grease and Star Wars at drive-ins at 8 years old in it," he recalls. "And today, I often drive around the Hamptons with my wife, telling these stories and hoping that one day my own son will drive it."
is editor in chief of Ralph Lauren Digital.
PHOTOGRAPH BY LES GOLDBERG; COURTESY OF RALPH LAUREN CORPORATION
PHOTOGRAPHS BY SUSAN WOOD; COURTESY OF GETTY IMAGES