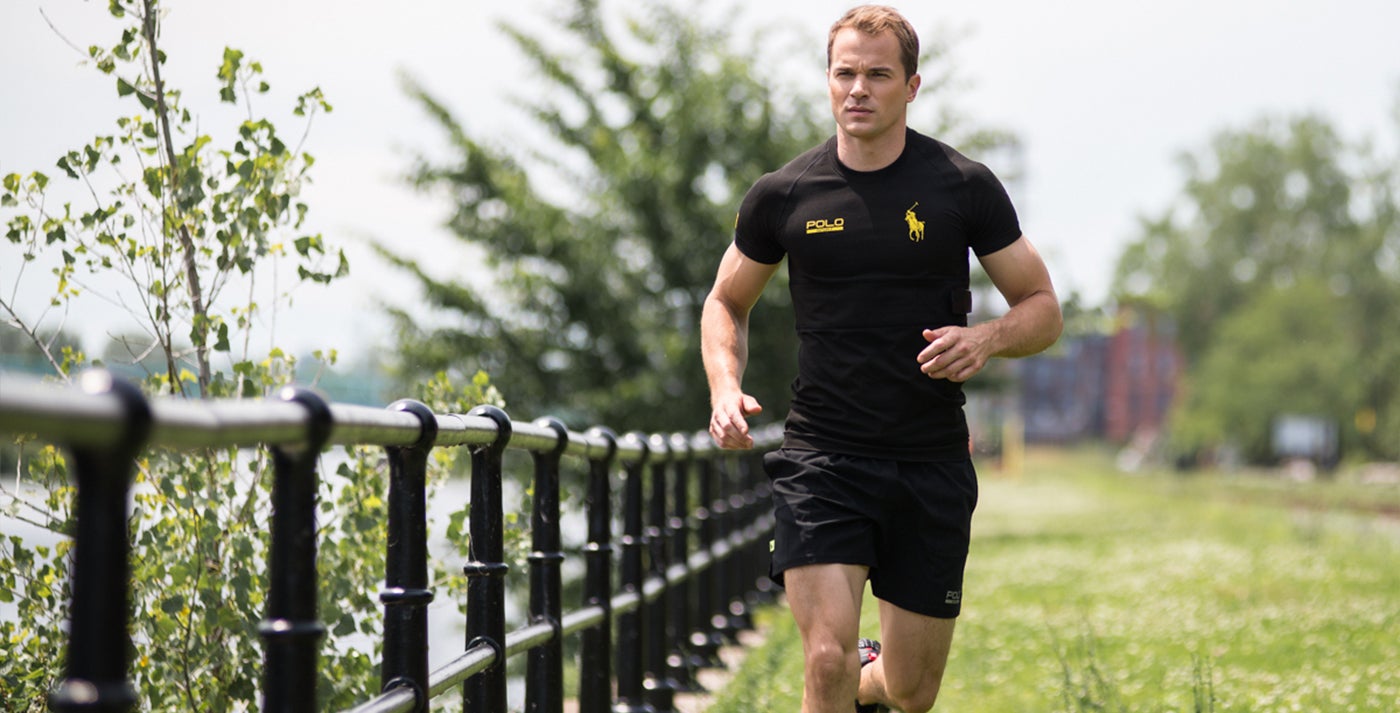 Sport
The PoloTech Game Plan
Expert advice from fitness guru Chris Ryan, plus exclusive, 21-day workout plans to help you get the most out of the pioneering PoloTech app
The groundbreaking PoloTech Shirt tracks key biometric data—heart rate, breathing depth and balance, calories burned, and more—and streams it directly to your iPhone. It's a major advance in wearable technology, made even more powerful by the PoloTech App, which features three exclusive workouts that adapt, in real time, to data captured by the PoloTech Shirt. It's like having a personal trainer in the palm of your hand, and it's only available with the PoloTech Shirt.
To help you get the most out of the app's exclusive workouts— cardio , strength and agility —we've put together three 21-day plans, plus pro tips and advice on what to eat and when.
For a little more background on the shirt and the app, RL Mag spoke to trainer and fitness guru Chris Ryan, who stars in the app's videos and helped

build the workouts devised by Galvanized, the health and fitness company founded by David Zinczenko

. "Human performance is what drives me each and every day," says Ryan, whose handsome mug and sculpted abs have appeared in countless fitness magazines over the years. "Taking your body to its fullest potential is my passion."
What initially drew you to the project?
I wish Ralph Lauren had made the shirt back when I was training in college! Seriously, though, I was in awe of this innovation and its capabilities. Its capacity to read my body in real time? Still stunned at that one. The biometric feedback it provides not only allows you to train harder but also train smarter.
You had a hand in shaping the workouts. Did you have a particular end user in mind?
The guy I had in mind was someone who wants the best from life in form and function, someone who wants a great, full-body workout he could do at different intensities without sacrificing time from work or his family. We took a minimalist approach with equipment as well, always keeping in mind that this would be a series of workouts someone could do on the road or at home.
My ultimate goal was to have guys using their newfound athleticism in functional ways. I am a big proponent of men building their inner athlete to look as great in a three-piece suit as they do in swim trunks.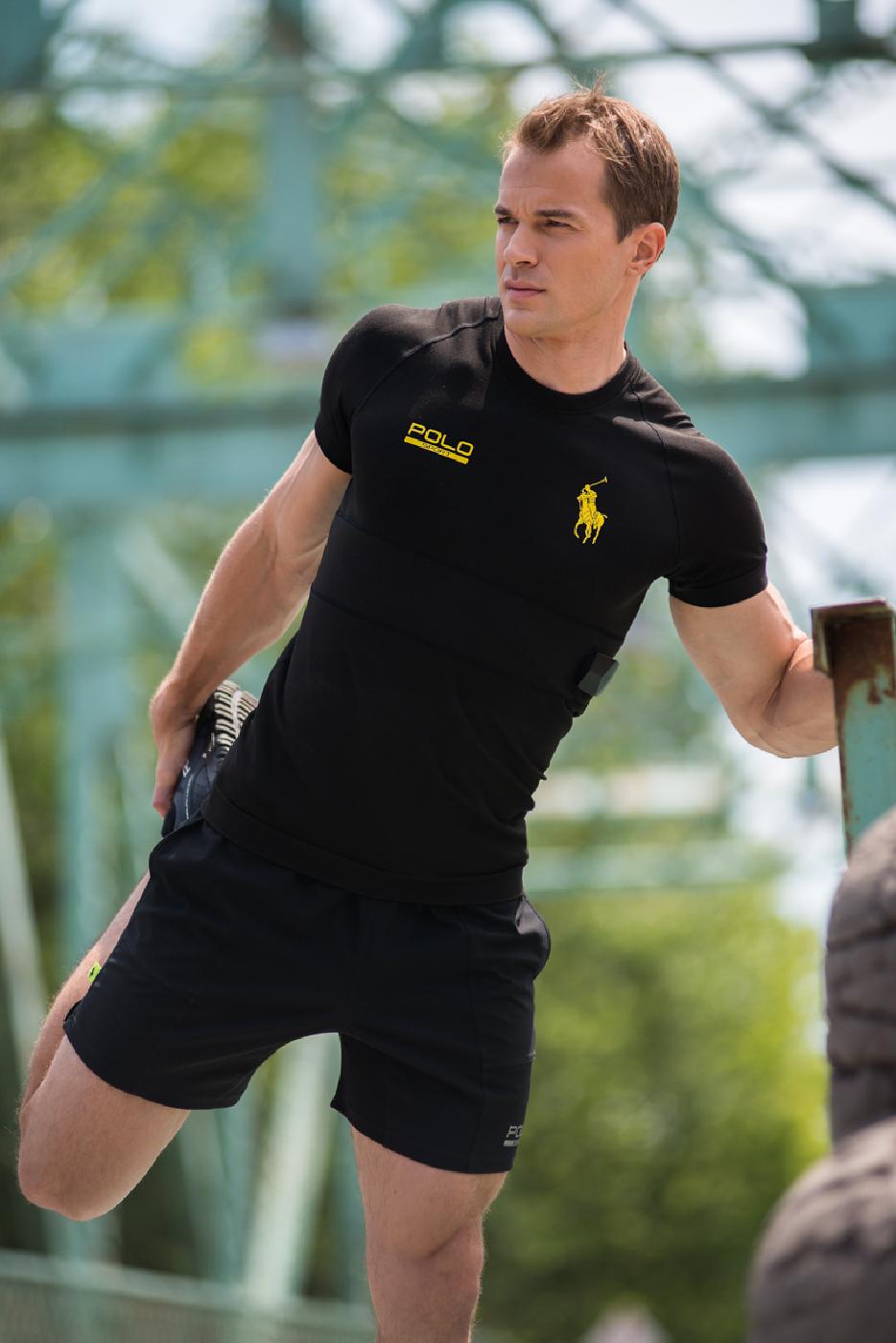 Taking your body to its fullest potential is my passion.
How did the adaptive nature of the app impact the way you developed the exercises, or moves?
Normally, I can "read" a client and adjust the workout if I see breakdowns in form if the workout is too hard; if an exercise is too easy, I can raise the intensity of the workout. Essentially, the PoloTech App acts in the same way to make sure you are safely pushing yourself hard enough to get the results you want.
How do you recommend people get the most out of the app?
Knowledge is power. Become familiar with understanding your heart rate exertion zones (e.g., 50 percent effort versus 80 percent effort versus 95-percent-plus effort) and how it correlates to your breathing rate and your muscle fatigue. Information is great, but it's about applying that information correctly to give you the ability to push yourself to train smarter, not just harder.
Your years of experience have no doubt led to some hard-won wisdom. What are some of the mistakes to avoid for someone just getting into fitness?
Stay the course and be consistent—getting the results you want will only come with consistent training. Starting a fitness program is an amazingly rewarding journey, but it is a marathon, not a sprint. And, of course, listen to your body. Some days are tougher than others, so make sure to take full rest days when your body needs to, but don't get off track of the overall program.