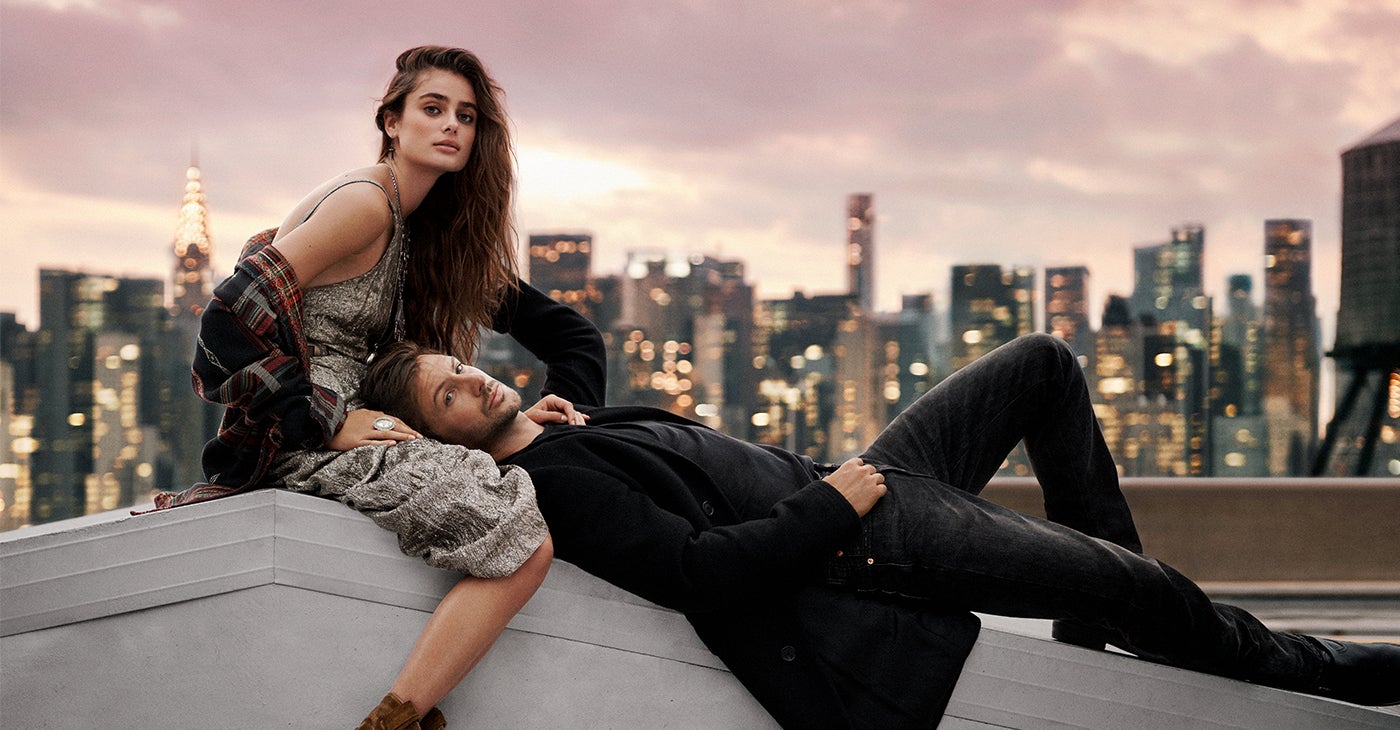 Style
THE RL Q&A: Taylor Hill
The model and budding actress on her earliest Ralph Lauren memories, her favorite New York City haunts, and shooting the Romance campaign with her longtime beau, Michael Stephen Shank
Discovered at age 14 in her home state of Colorado, Taylor Hill has skyrocketed to near first-name-only status in the past eight years, walking in several Ralph Lauren runway shows and, now, starring as the face of our newest fragrance, Beyond Romance, alongside her real-life boyfriend, Michael Stephen Shank. To celebrate the launch, we sat down with Hill and Shank (and their adorable miniature Labradoodle, Tate) to talk romance, cooking, and why Seinfeld never fails to make them laugh.
You were just 2 years old when Romance first launched with its iconic Rosa damascena signature. What are some of your earliest scent memories?
Taylor Hill: What I remember scentwise revolves largely around food because my mom is a great baker. I have a lot of memories of her pumpkin-pie rolls. And being from Colorado, there's such a specific nature scent, which to me is just the smell of being home. The DIA airport itself smells so good. And then I walk outside and get hit with that Colorado air—fresh and crisp.
Do you have any early Ralph Lauren memories that stand out?
TH: I have obviously had many clothing and material experiences, but my true Ralph Lauren moment was meeting Mr. Lauren when I was 15. I had signed with IMG and went in for the pre-casting for a show. I didn't know much about fashion yet or what clothes were all about, but we knew Ralph Lauren. That's a brand we knew in Colorado. My mom and I were talking recently, and she reminded me about that day, saying, "I'll never forget the first time you met Ralph and you came running up to me freaking out, saying, 'He knows where I'm from; he asked me what my name was; he told me I looked like Audrey Hepburn!'" I remember that I was on the verge of tears.
Tell me a bit about shooting this campaign with Michael. You two have been a couple for five years now—it must have been a unique experience to be able to do this together.
TH: We had a blast. I always do photo shoots by myself. It's a lot of pressure when everyone's looking at just me or I'm shooting with models that I may not know. Doing this with Michael was a whole different experience. We know each other so well it felt like just another day of our life. We were cracking jokes with the crew, and they just so happened to be filming us the whole time.
Michael Stephen Shank: We filmed one scene in which we ran out of the Joyce Theater, in Chelsea, and they had set up a rain machine, which was just spectacular. It felt like a moment you always want to have but are too responsible to because you can't get your clothes ruined or you have to go home. And here, they literally wanted us to play and have fun in the rain!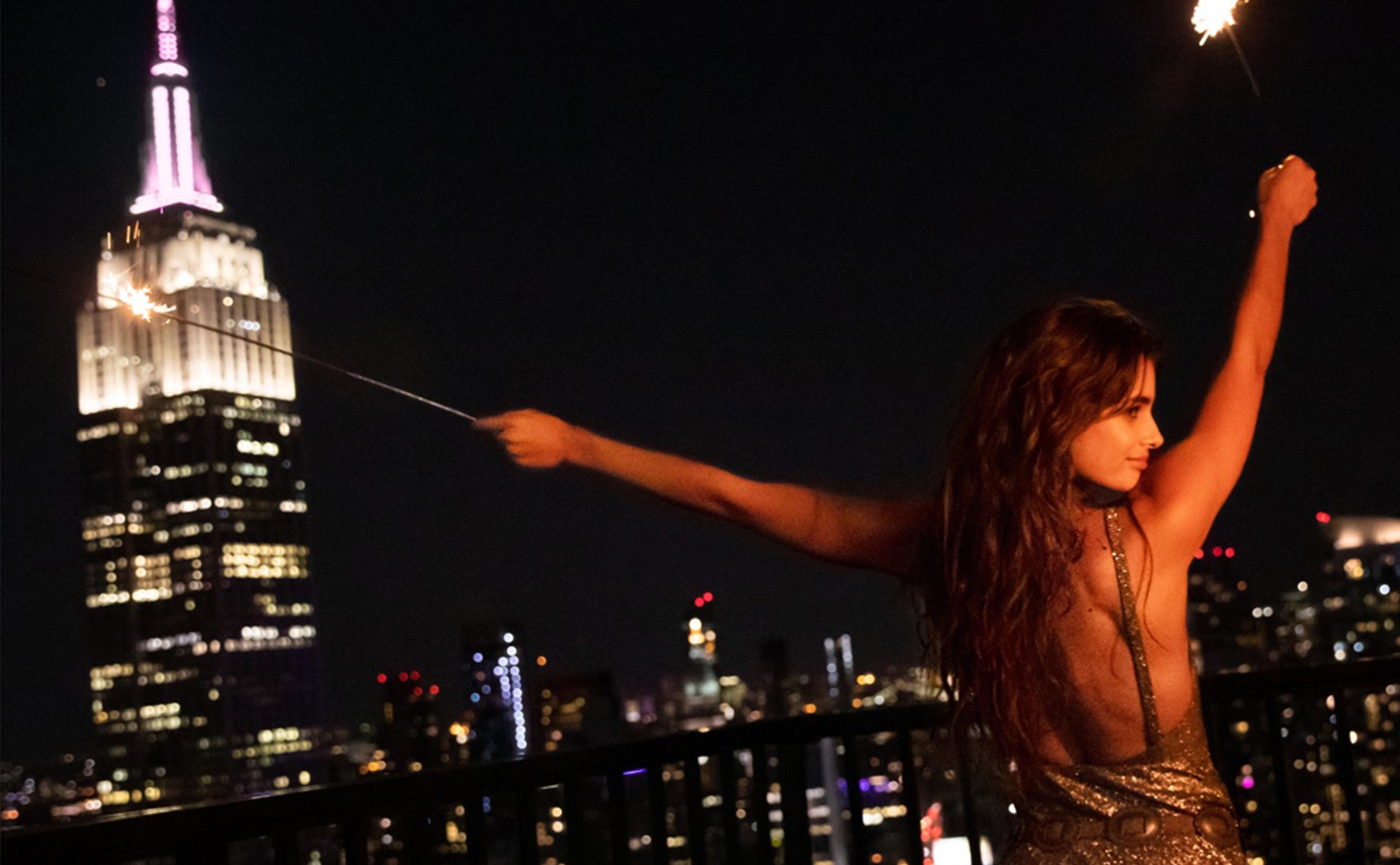 The spirit of this shoot was all about what romance means in this day and age. What's your personal definition?
TH: It's the little things. A modern romance is not necessarily the big movielike gestures or some crazy, magical way of meeting. Our personal romance is very subtle. It's special because it's based on knowing who the person is and doing the little things that make life together that much more fun and enjoyable.
With the passing years, have you developed any quirky or fun rituals that are unique to how you express your love for each other?
TH: We watch a ton of Seinfeld, so a lot of our banter and our jokes reference the show. I'll be Elaine and I'll do something that Elaine would do. Or we'll have a New York moment where we'll walk past a construction site and Michael will peek his head in, and we'll laugh about how in the show Jerry talks about men always gathering around construction sites.
New York can be quite romantic in unexpected ways. What are some of your favorite places to escape to in the city?
MSS: We live downtown but hit Central Park a lot. We like to really bundle up and then do the whole gloved hand-holding walk through the park with our dog, and just enjoy each other. We also walk along the West Side Highway and the High Line a lot.
TH: We're big foodies, so we love to explore and find new, undiscovered spots—Korean barbecue, sushi, and lots of burgers. We also love to cook. If Michael is around, I prefer him taking the lead because he's a lot better. I've learned a lot from him. But I'll catch up—I'm optimistic that one day I'll be as good as he is, or better!
Speaking of ambitious women, why do you think you connect so strongly with the Ralph Lauren sensibility?
TH: A large part of it comes from being from Colorado and finding that a lot of Ralph's inspiration as a designer reflects my childhood and my home—the mountains, the West, cowboys. I grew up very outdoorsy, riding horses, snowboarding, hiking, mountain biking, and fly-fishing. I'm a huge tomboy.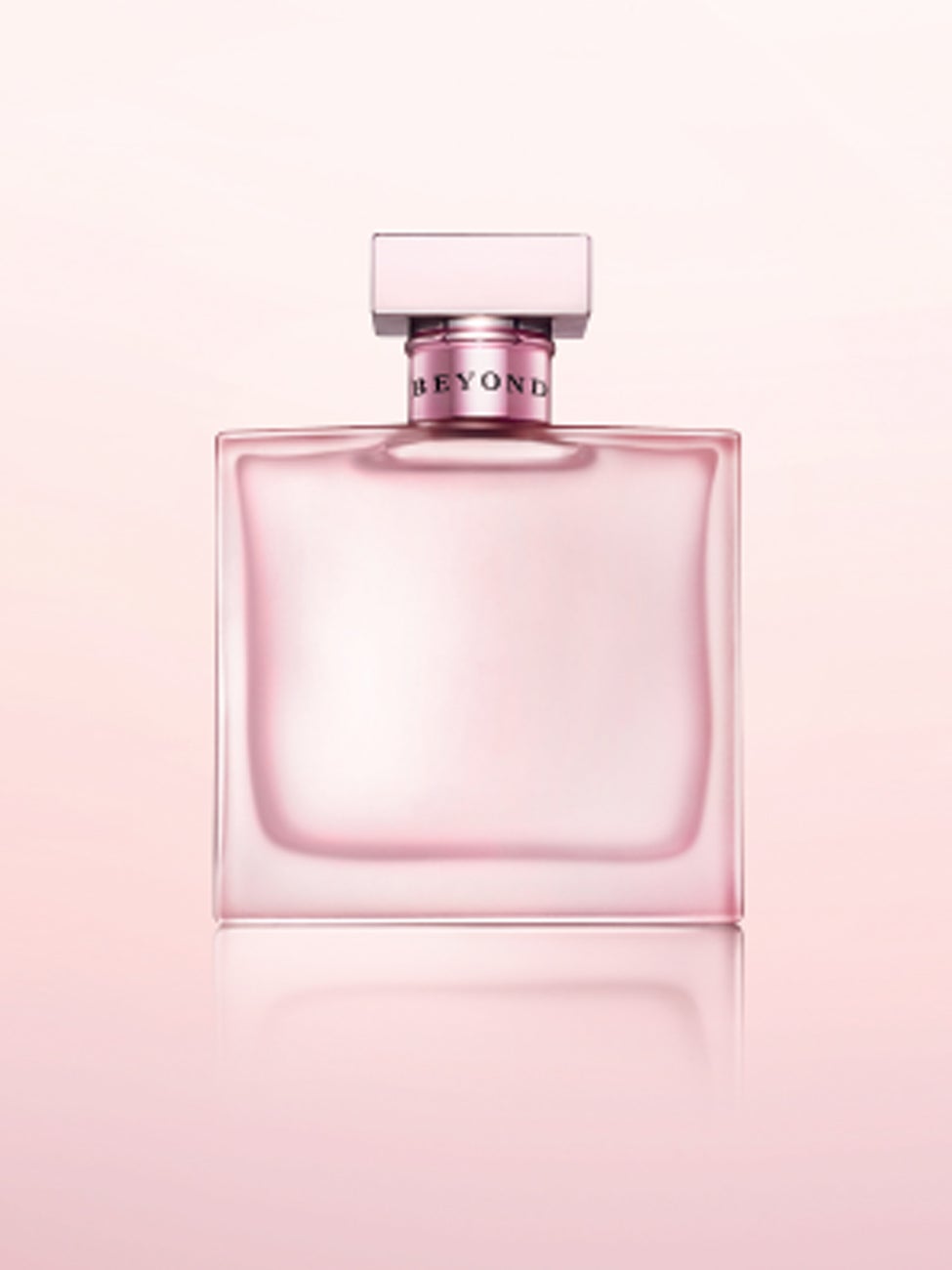 It sounds like the attitude and style of the Ralph woman—in all of her incarnations—really resonates with you.
TH: Absolutely. I've walked in close to 10 fashion week seasons, and I've watched the show almost every season since I was 17, so I've been a lot of different versions of the Ralph woman, different characters. And I always find that no matter what, when I'm in a Ralph Lauren show I'm a confident woman. I'm strong. I'm independent. And I love that he really pushes the portrayal of the natural woman, of embracing that kind of beauty and the idea that dressing down is beautiful. I find that of all the brands in the world, it's the most wearable. You wear it to live in it. You want to age your boots. You want to wear them and have them mold to your feet. You want your cargo pants to get mud stains on them so they look cooler.
And now you're a global ambassador for the brand. That must feel pretty amazing.
TH: Yes! I'm looking around at these giant photos of me, and soon they'll be in stores and on TV. This is just crazy.
What's next for you?
TH: I would love to do more acting. Working with Nicolas Winding Refn on The Neon Demon was my first experience being on film in an artistic way similar to how fashion editorials are very artistic. He is honestly a visionary. Recently, I was lucky enough to work with him again on another small role in a TV show called Too Old to Die Young, with Miles Teller and Jena Malone. It's coming out on Amazon in 2019, and I'm in two episodes, so that's very exciting.
Photograph by Lachlan Bailey
Photograph by Nathan Copan
© Ralph Lauren Corporation