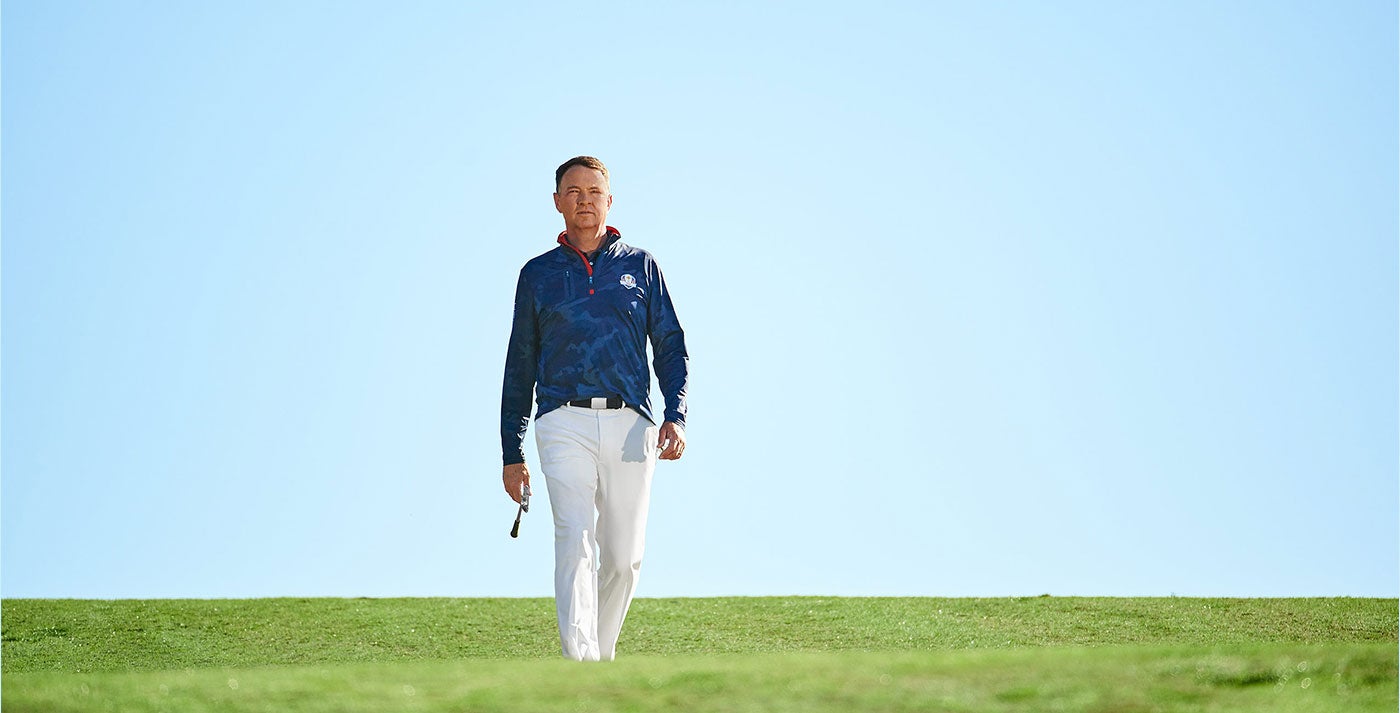 Sport
The RL Q&A: Davis Love III
The six-time Ryder Cup competitor and 2016 US captain on his team's quest for redemption
This September, the United States' Ryder Cup squad will arrive at Hazeltine National Golf Club, in Chaska, Minnesota, with a single goal in mind: ending an epic streak of futility in the Ryder Cup, the biennial golf tournament between the US and Europe. America has lost the last three matches, and eight of the last 10. (This compared to the period from 1935 through 1983, when the US lost just once.)
Their captain is Davis Love III, still a top PGA player at the age of 52, and the man who will help select the team that will aim for redemption. (He also captained the 2012 squad, and was on the winning US teams of 1993 and 1999.) We spoke with Love about what it means to be the captain, his plan for victory, and how his game has changed over the years.
Only 12 guys make the Ryder Cup team. What does it take to make it?
You have to put in a great year and a half of playing golf. The points are mostly in the Ryder Cup year, but you get a head start the year before if you play well in the majors. It's a yearlong process for these guys, and if you don't get into the top eight, you have to impress the captain with your play.
[Ed. note: For the US, eight players make the team based on points earned during PGA play; four additional players are chosen by the captain.]
Do you feel like there is extra pressure in those years?
Well, in a Ryder Cup year you are certainly watching the points. You want to make the team, you know you need to be in the top eight to guarantee a spot, so you're always watching the points. Especially when you get to the majors in the summer.
Justin Thomas told us it's his ultimate goal to make the team . What advice would you offer him?
For Justin Thomas, or any of the guys, [my advice] is go out and play the game. Try to go out there every week and win, like they normally do. Don't focus on points, because you'll put pressure on yourself. As a coach, I'm telling these guys to go out and play their game all year long. That's what we want them to do at the Ryder Cup. That's what we want them to do at the PGA Championship. We're the best players in the world—let's just go out and play.
I totally believe in the American team. I know when we sit there at the opening ceremony on that stage, we are the best team. We just have to believe that, and go in with total confidence.
The captain's decision—can you talk about that?
[With] the four captain's picks, we're going to look for guys who will fit with someone who's already made it on points, maybe looking for more youth or maybe looking for more experience. [But] until we get our top eight, we really can't identify them. We want the four hottest players we can get that are going to fit in on our team.

So what will it take for us to win this year?
What I've learned from being on so many Ryder Cup teams is that the American team tries too hard to win. We have one flag, we're united, we play hard. But I think we put too much pressure on ourselves.

Why is that? How do you fix it?
Every other week on tour we're playing for ourselves, and [then] all of a sudden we're playing for our country. I think we have to get our guys to get out there, relax, and enjoy the competition. And not put so much pressure on themselves that they have to win for someone other than themselves.

So what's your plan, as team captain, to address that?
I have to give these guys confidence. I have to make sure that they know they're the best team in the world, and that not only does their captain believe in them, but their team believes in them. Give them the confidence to go out there and play their game because really, on paper, they're the better team.

How's your own confidence?
I totally believe in the American team. I know when we sit there at the opening ceremony on that stage, we are the best team. We just have to believe that, and go in with total confidence.

What about your opponent?
The Europeans always say they're the underdog. They play that card. We have to go in as a confident team and play to win.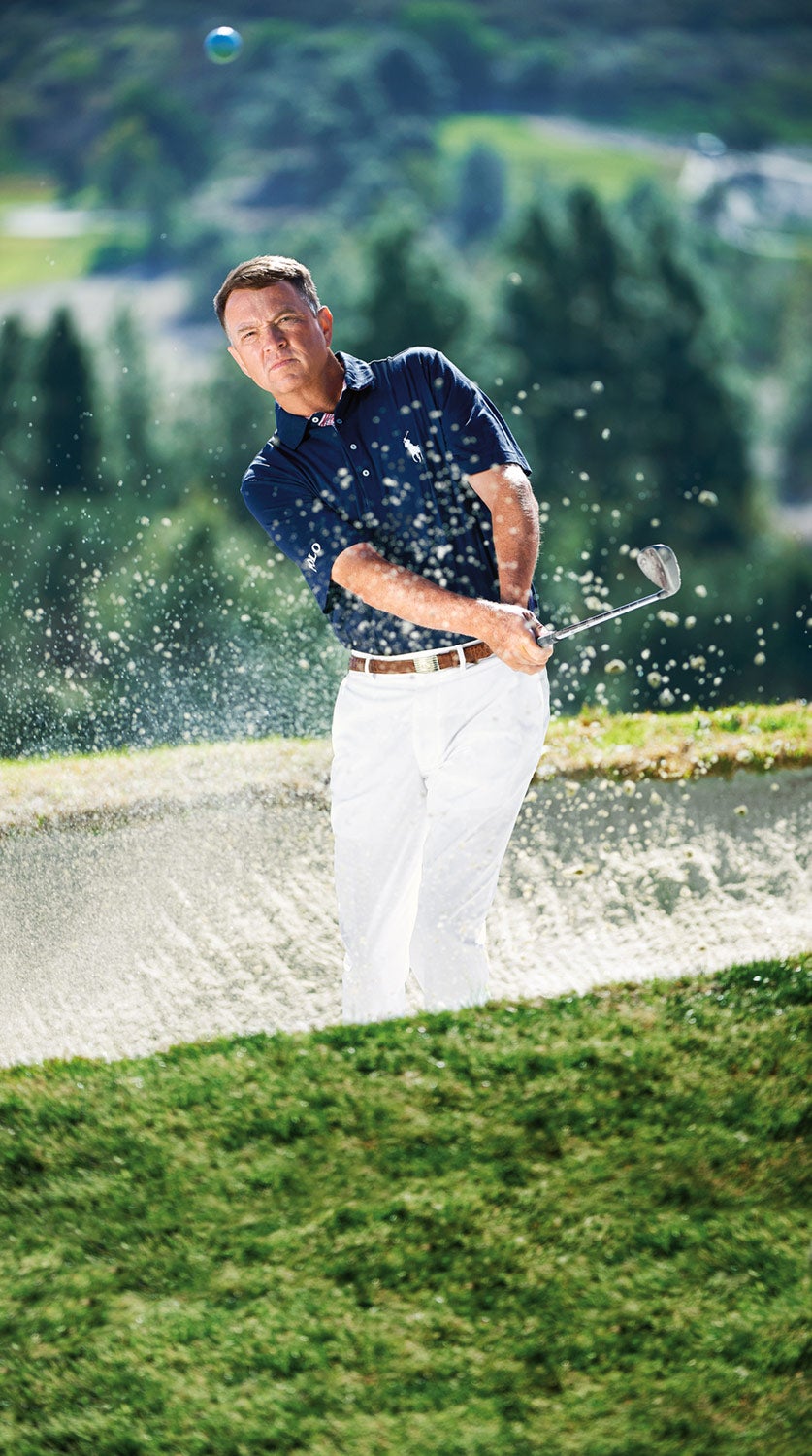 Changing topics: Golf is back in the Olympic Games after many decades away. How do you feel about that?
Well, I think it's very exciting. It's going to be great for developing countries to see their players like that. Obviously, the US is going to have more players than most countries, so hopefully we come back with a gold medal.

How has your game changed as you've gotten older?
Well, at [52], I have to adjust my game a little bit, which means I have to be a little bit smarter about my practice. Obviously, I have to practice my short game like everyone else, but I don't need to pound a lot of golf balls. I need to do a lot of fitness to stay loose, to stay flexible, to keep my power, and to keep up with the young guys.

Speaking of, how has it been to play against those younger guys, some of whom probably idolized you growing up?
It's fun for me to be over 50 years old, still playing on tour with the regular guys. It's fun for me to play with the kids of the pros I came up with. Like Jay Haas. I get to play with [Jay's son] Bill Haas all the time. It's amazing how long I've lasted, and the generations of players I got to play with. I'm grateful to have lasted this long.
ALL PHOTOGRAPHS COURTESY OF RALPH LAUREN CORPORATION