The first question people tend to ask about Smylie Kaufman isn't about his driving distance (typically, about 302 yards) or his natty attire (Polo Golf, naturally).
It's the name.
So here goes: The 25-year-old pro golfer's given name is Carter. Smylie is actually his middle name—and not, as many assume, a nickname inspired by his preferred facial expression. The name was given in honor of his grandmother's beloved cousin, Smylie Gebhart, a college football star who played for Georgia Tech. (His younger brother, Connor Luckie Kaufman, is named after their great-grandfather, Austin Luckie Shipman.) Not that Mr. Kaufman lacks reasons to grin. At press time, he was 17th in driving distance on the PGA Tour (just 10 yards separate him from the number one spot, held by Dustin Johnson), and has a small but growing fan base that calls itself "Smylie's Army." We recently talked to Smylie about the season ahead, how he stays in shape on the road, and why he chose golf over hoops.
You've been golfing since you were a teenager. What do you look at as your breakout moment as a pro, and what did it feel like?
Definitely my win at the Shriners Hospitals for Children Open in Las Vegas in 2015. I'll never forget that day. Winning on the PGA Tour has been a dream of mine since I was a little kid.
What parts of your game are you working on now?
I've been working on my putting a lot. For me, it's important to know exactly what I'm doing, knowing my golf swing is solid. I got a little away from that the last little while. But I'm getting back to the simple things that make my golf swing what it is.
Success on tour increasingly requires a rigorous fitness regimen. How do you stay in shape on the road?
I try to do something pretty much every day when I'm on the road. I'm lifting weights three times a week, and then I'm doing some type of physiotherapy or stretching and body maintenance seven days a week. I don't do a whole lot of cardio; it's mainly stretching, physiotherapy, and weight training.
Is golf the only sport you play?
I played golf and basketball growing up: They were the two sports I was really good at. I played basketball all through high school, and we won a state championship my junior year. I wasn't nearly good enough to turn pro or be a collegiate player, but I had a love for basketball. It allowed me to have some freedom and go be an athlete when I wasn't trying to be the best golfer in the world.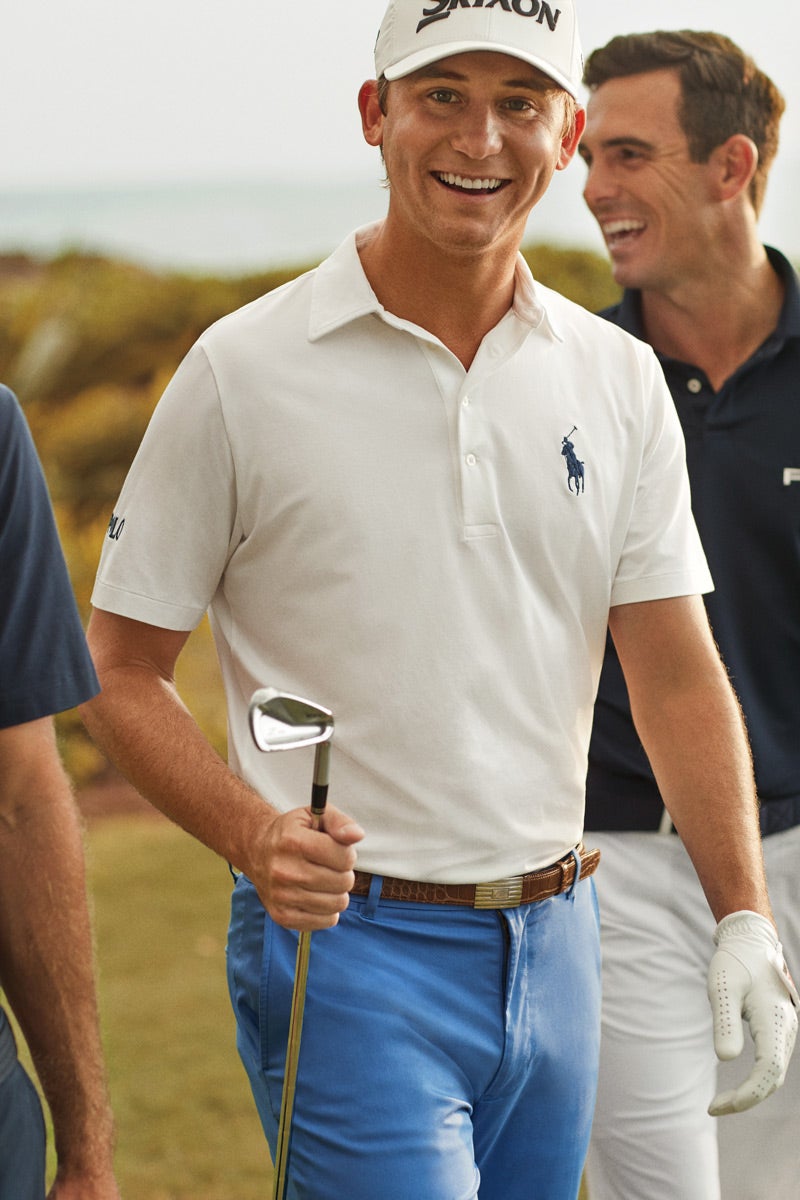 How do you like wearing Polo Golf gear when you're out on the links?
A key part in playing well on tour is having that confidence and swagger, so to speak. When I wear these clothes, I feel that I have that confidence walking around the clubhouse and onto the first tee. I feel good about the way I look every day out on the golf course. The bright colors match my personality and my golf game, and it's really an honor to represent such an iconic brand.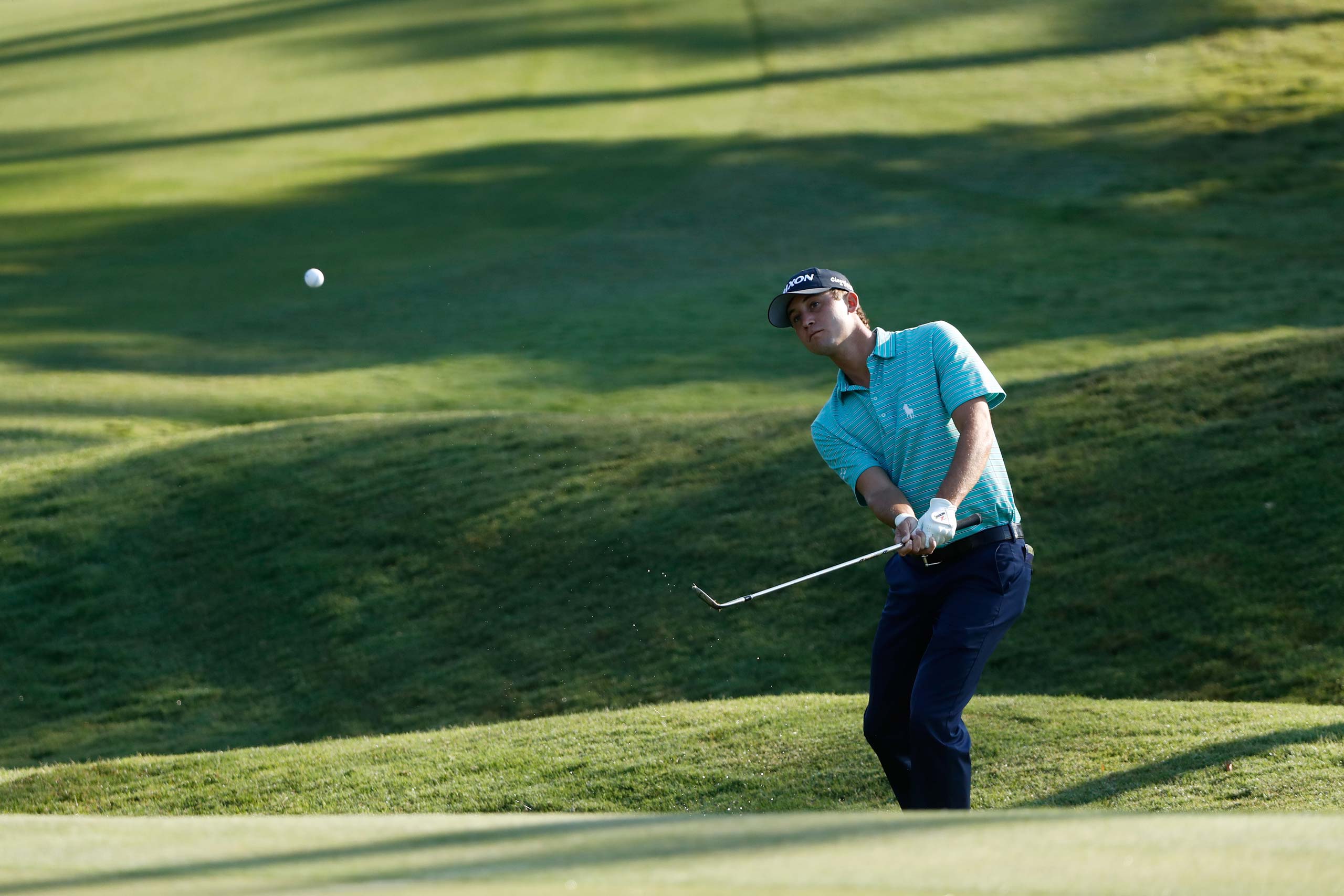 You're friends with some other rising stars in golf, including RLX ambassador Justin Thomas . Does the camaraderie enhance your game?
Oh, I know I can hang with them. I just haven't had the stuff to be able to do it on tour. But, I know I have it. I'm happy for all the things they've done, but I'm getting to the point where I can go out and take their lunch money. [Laughs.] I've got some confidence back—that's what got me on the PGA Tour. It's taken a little while, but it's coming back.
If we were to have this conversation again a year from now, what would you like to be able to say about 2017?
I feel like when I have my A game, I can compete with the best players in the world. Hopefully I can get another win and contend in some major championships.
is a golf journalist based in Canada.
Courtesy of Ralph Lauren Corporation
Courtesy of Getty Images