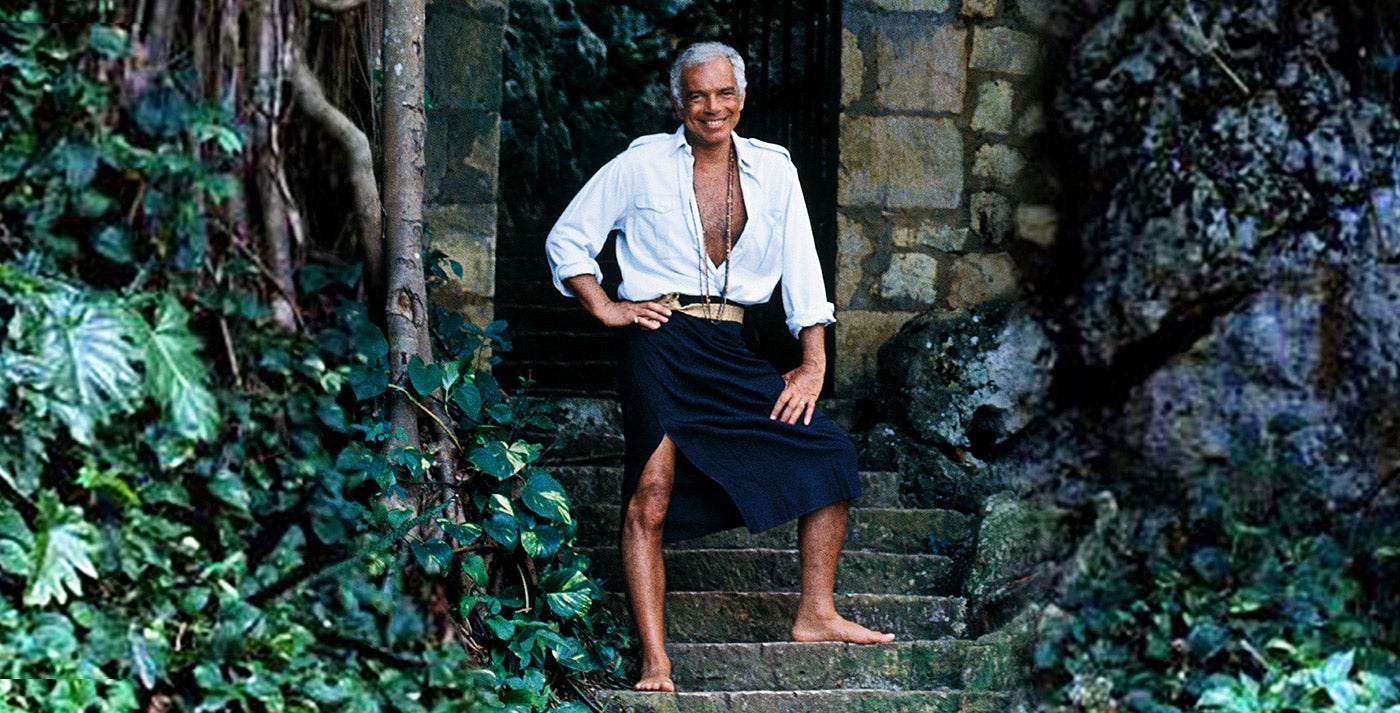 Travel
The romance of Round Hill
For the past 40 years, a magical Jamaican enclave has served as both escape and inspiration for Ralph Lauren
Christmas 1978. The raw winter morning in New York was still grey after a night of cold, drenching rain. Some 1,550 miles to the south, however, where Ralph and Ricky Lauren were spending their holiday, the sunshine was so warm it was as if you bathed in it. It was their first trip to Jamaica, but it wouldn't be their last. Since that first visit, Ralph, Ricky, and their three children have regularly returned to a magical section of coast known as Round Hill for both relaxation and creative re-energization.
"In the middle of winter, I could step out of time," Ralph writes of Round Hill in his eponymous book. "The air, the color, the light, the people, all are very beautiful." And, adds David Lauren, "the warmth of the sun is really matched by the warmth of the people. That's what has inspired us to stay there as a family, and has inspired my dad creatively."
The family purchased their first Jamaican home in 1982, perched at the summit of Round Hill, once a lolling pineapple grove. Ralph immediately set about renovating the house, known as High Rock, in his own inimitable style, adding rich mahogany paneling, banana-leaf rugs, and straw-upholstered walls accented by chinoiserie mirrors, black-and-white photographs, and louvered windows and doors that opened to the ocean breeze.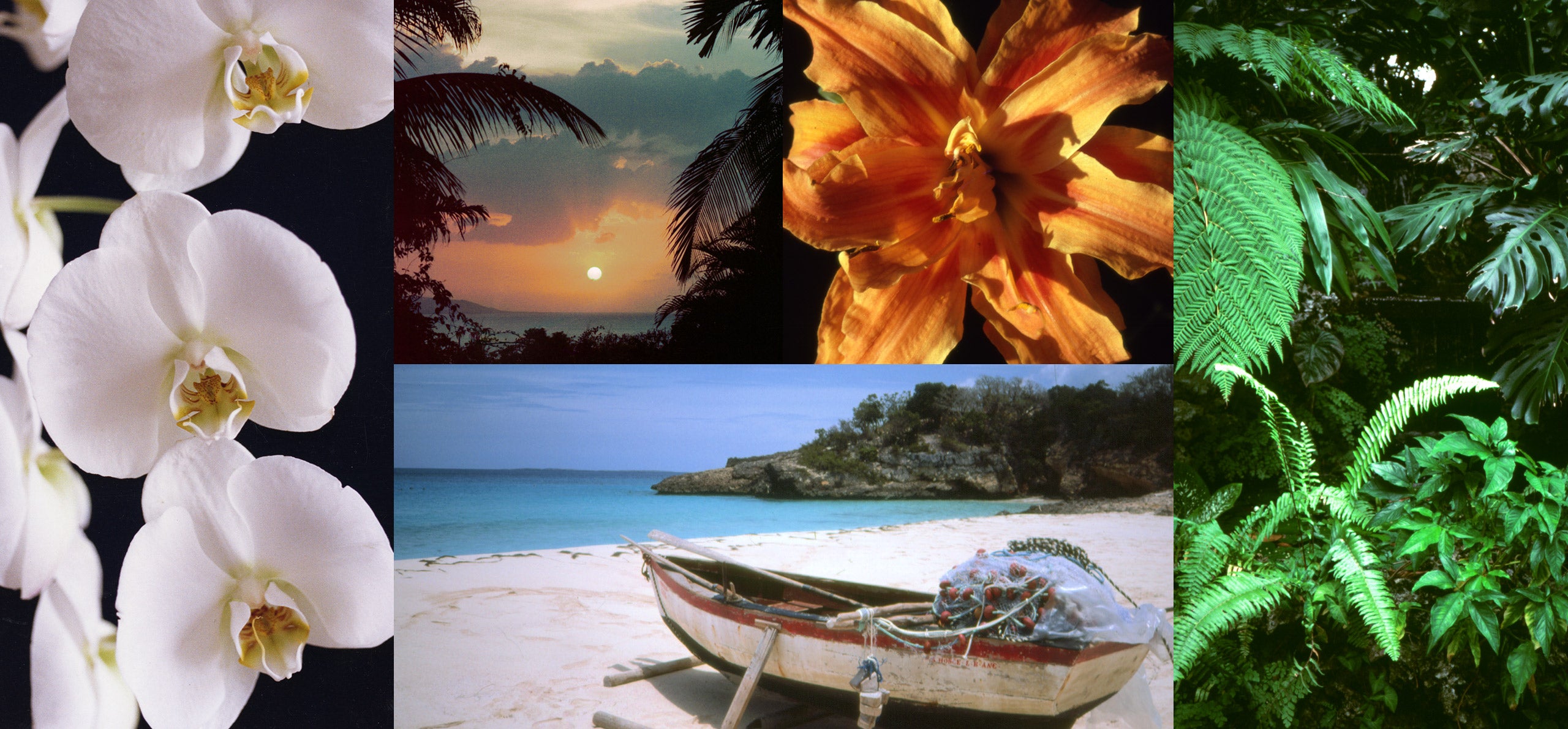 Fifteen years later, the Laurens added another property to their retreat, a clean-lined waterfront cottage that seemingly clung to the side of a jungle cliff. The white of its marble floors and sailcloth sofas is interrupted only by accents of deep blue. Ricky, whose 1994 photography book, My Island, documents the area's vivid flora, dubbed the place White Orchid. As she put it, "up on the hill, it's like Africa. Down here, it's Greece."
Famous faces have long been a fixture at Round Hill. In the '50s and '60s, Clark Gable, Grace Kelly, and Claudette Colbert sunned, dipped, and dined next to the likes of Alfred Hitchcock, Yul Brynner, and Ian Fleming. John and Jacqueline Kennedy honeymooned at one of the 29 ocean-facing properties on Round Hill's 110 acres.
But for the Laurens, Jamaica became more than a respite from the cold. A strong connection to the land and its people instilled a desire to give back to the island as much as it had given them. When Hurricane Gilbert ravaged the island in 1988, the Laurens partnered with the Red Cross to help with supplies of food and clothing, and in 2002, the Jamaican government recognized Ralph for his commitment to its people with an Order of Distinction in the Rank of Honorary Commander. Two years later, the country put his visage on a commemorative postage stamp, an honor previously given to Winston Churchill and Princess Diana.
Ralph and Ricky's commitment to the community continues today through support of Jamaican charities focused on education and health care, specifically benefitting Cornwall Regional Hospital, the University of the West Indies, and Hanover Charities. The latter seeks to improve the welfare of those in need within Hanover Parish, where Round Hill is located.
The island continues to be a muse. Ralph's Spring 2018 Home collection is inspired by White Orchid, and his women's Spring 2018 Collection conjures a vibrant dream of summer.
"In a way, it's like the Garden of Eden," Ralph has said, "the smell and fragrance, look, color and light; the peacefulness and quiet. It never fails to give me that sense, more than any other place."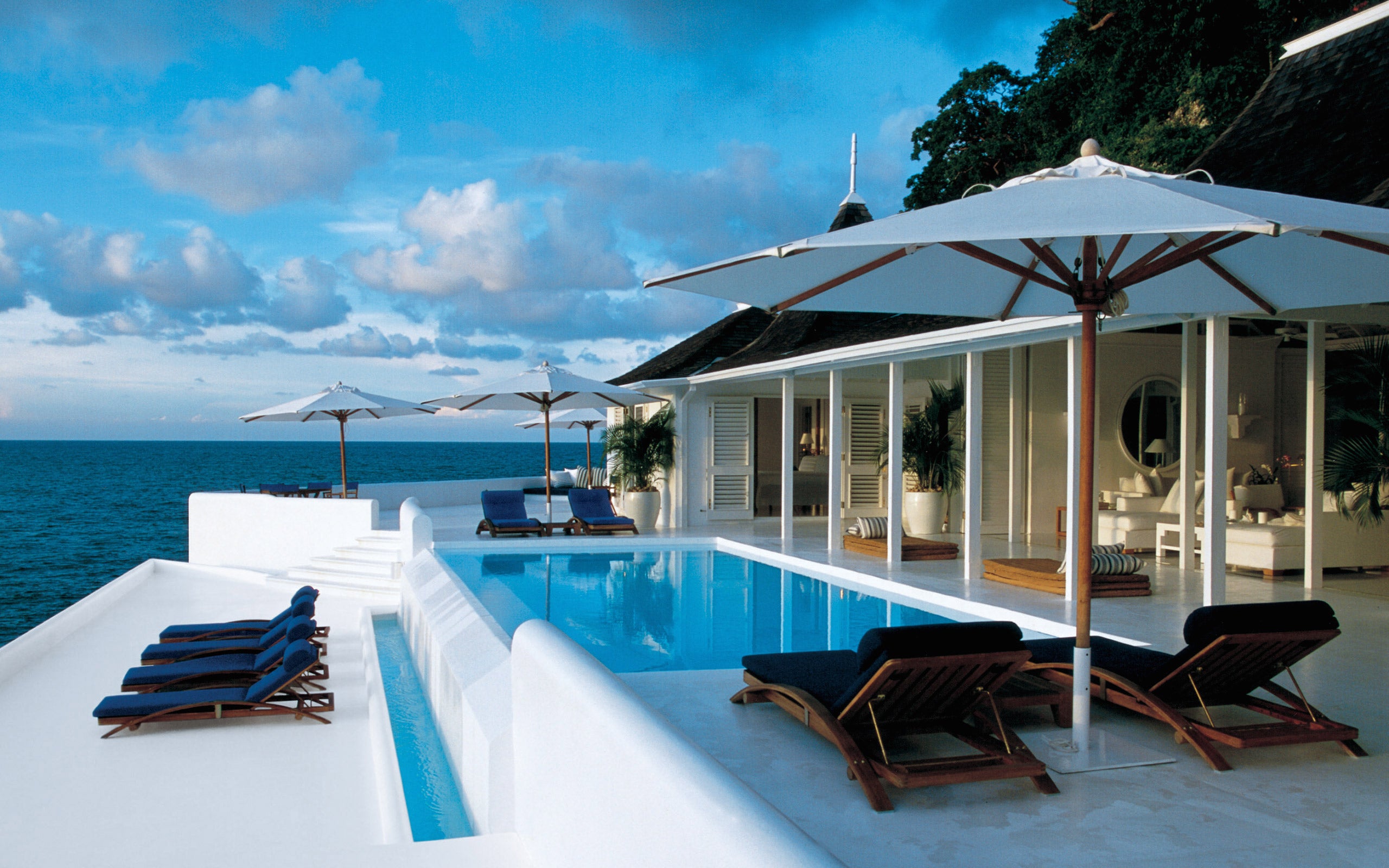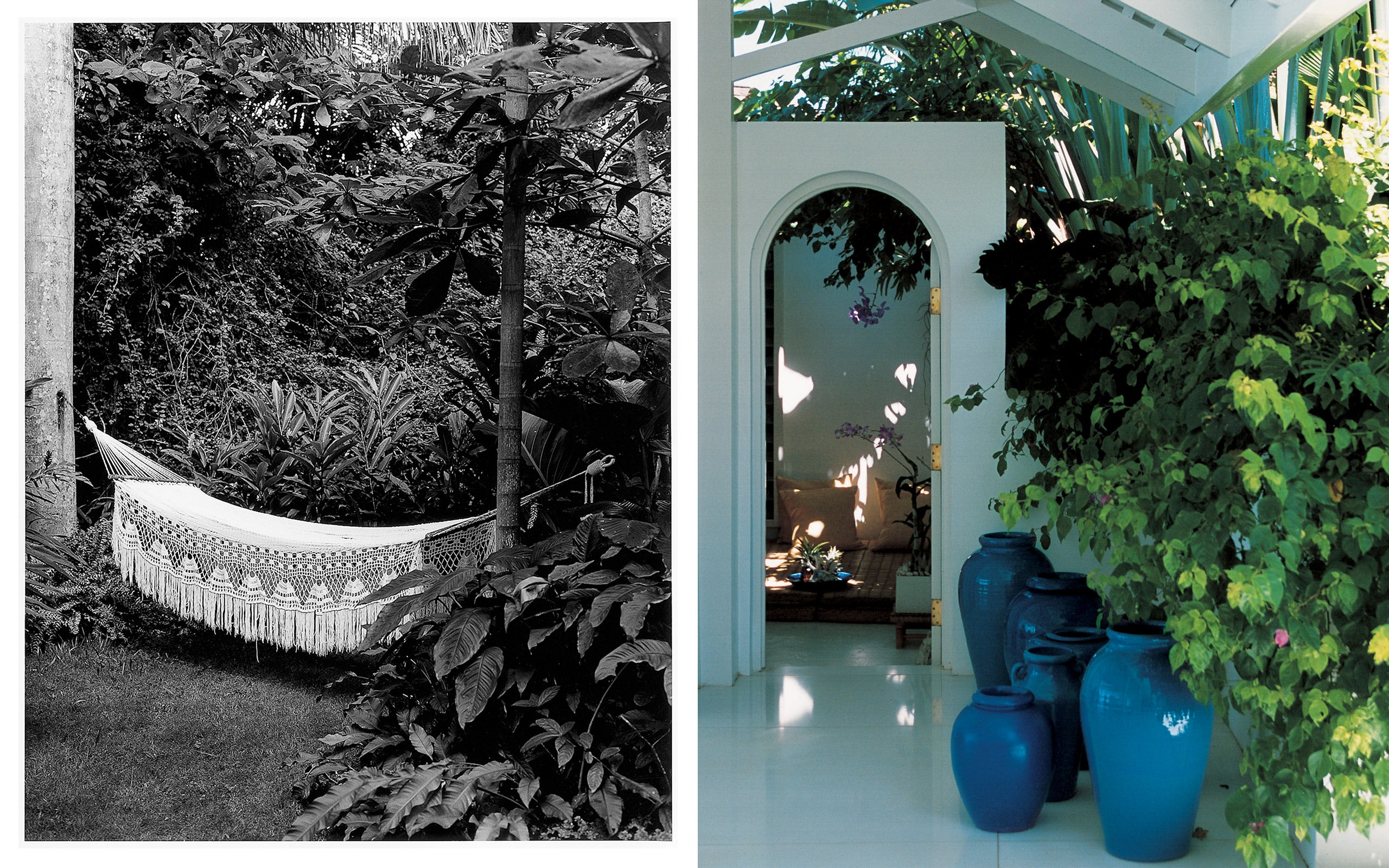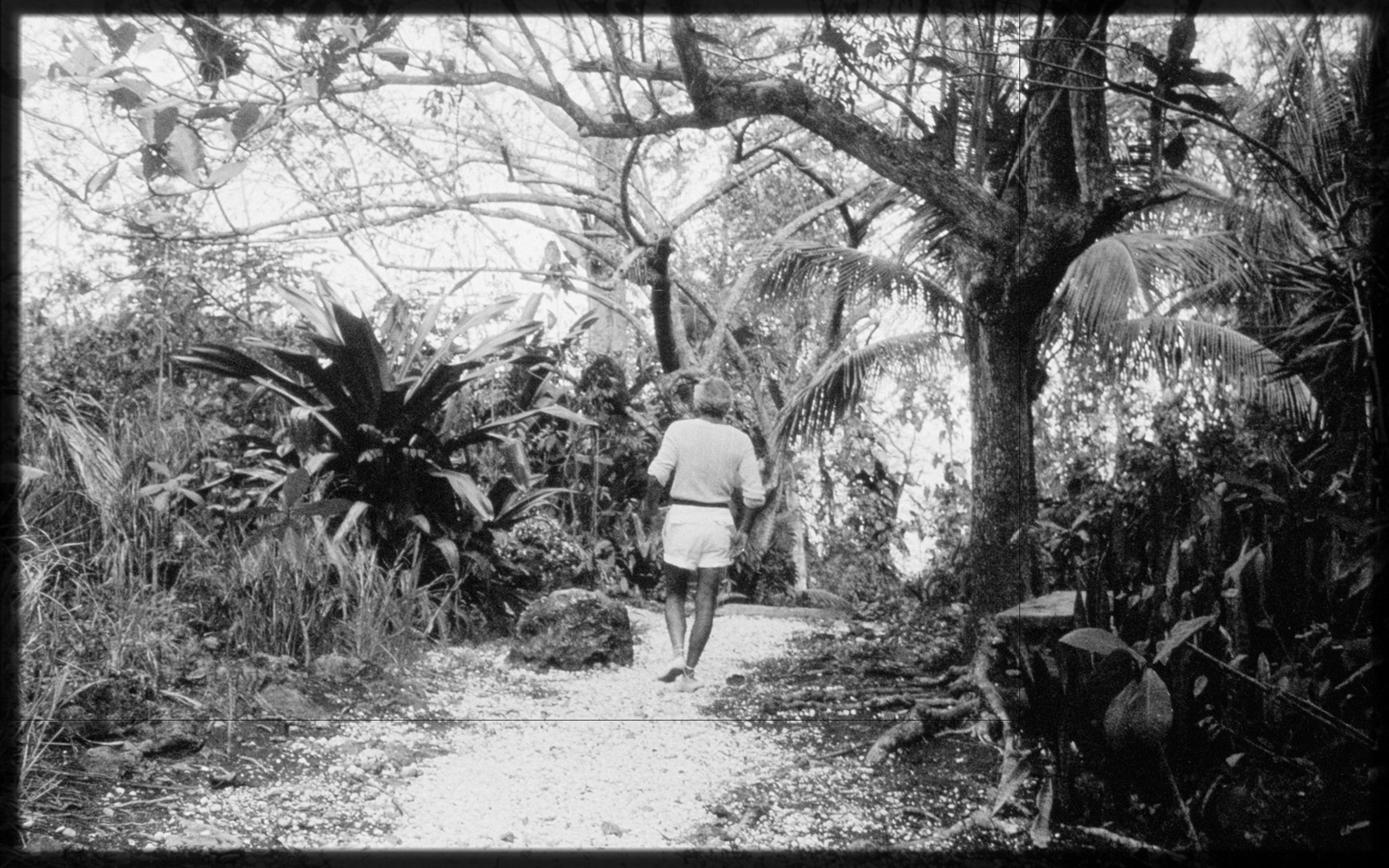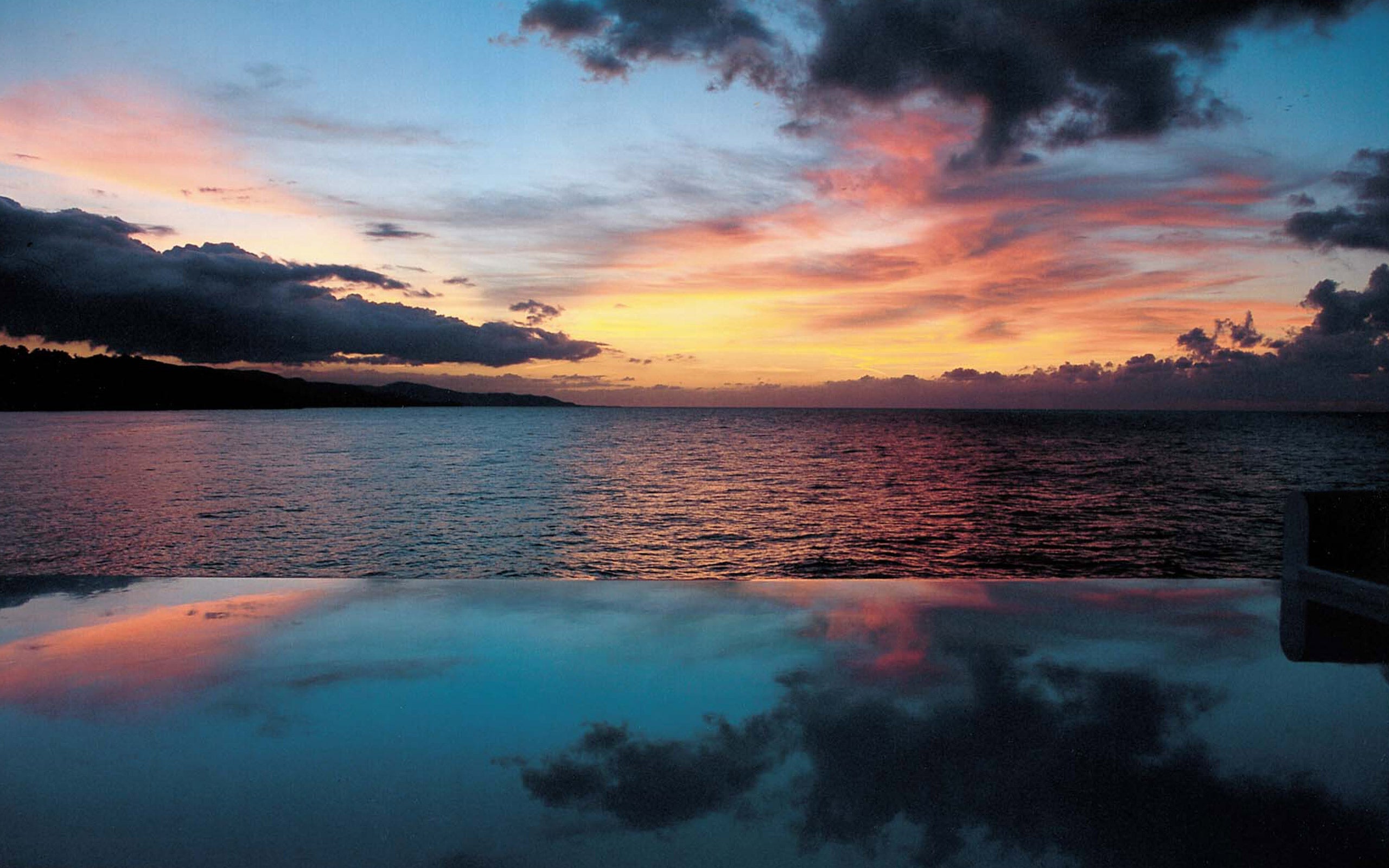 is the director of luxury editorial at Ralph Lauren.
© Ralph Lauren Corporation
Photographs by Ricky Lauren, from her book My Island