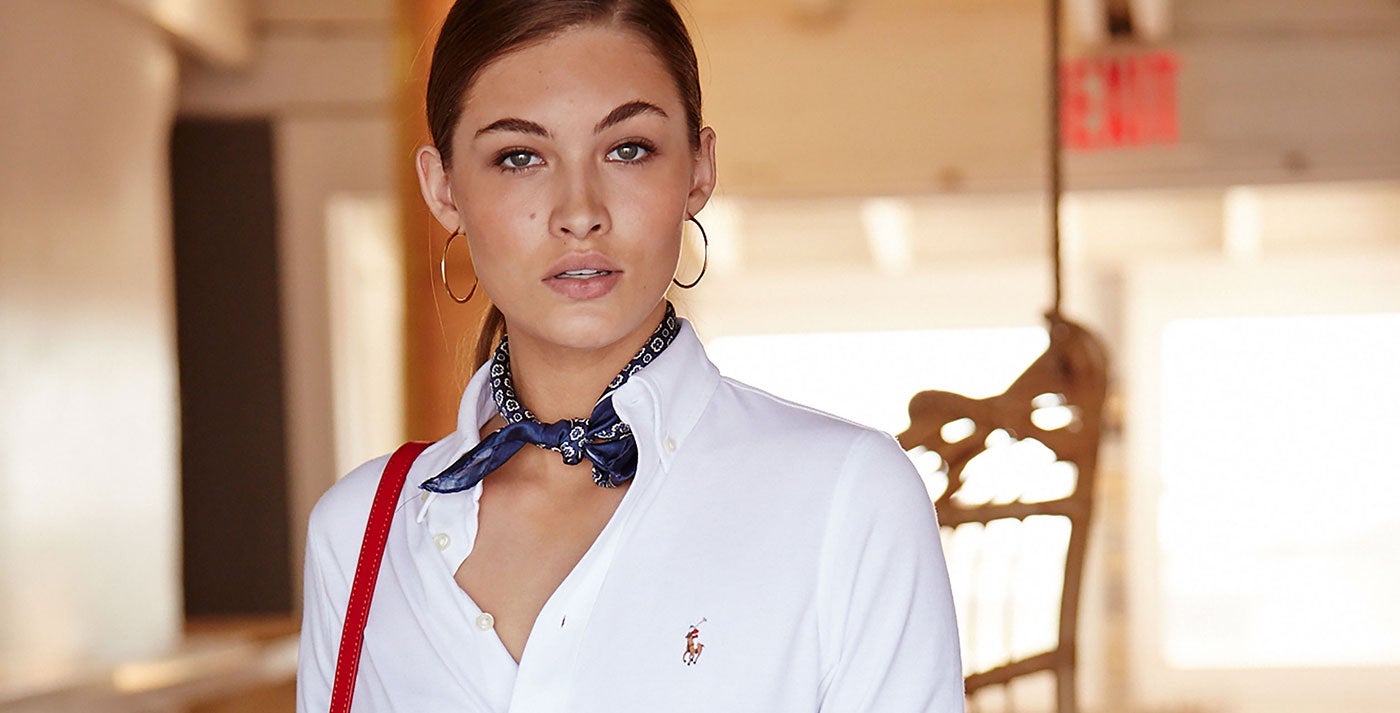 Culture
The Story of Her Shirt
Four years after redefining men's style with the launch of Polo, Ralph Lauren revolutionized the button-down shirt for women
"When my wife, Ricky, and I were first married, I picked out a boys' tweed hacking jacket for her to wear," Ralph Lauren recalls. "It fit her beautifully, and everyone asked about it. That's when I decided to do women's clothes."
By 1971, Polo—which Mr. Lauren started as a line of ties sold from a drawer in the Empire State Building—was a full-fledged men's brand, and he was ready to make the leap into womenswear. For his debut piece, he created a fresh reinterpretation of a menswear staple: the crisp cotton button-down. (The tweed hacking jacket would arrive later.) This women's shirt was made in the same factory as his men's button-downs, fashioned from the best Egyptian cotton, with smooth broadcloth and classic oxford weaves, and tailored with a heightened attention to detail.
Stylistically, the shirt represented a significant departure from the billowy blouses then in fashion. "Tailored clothing for women was rare at that time," Mr. Lauren says. The fit was novel, too: "I made my women's shirt sexier, with skinny sleeves and a skinny fit," he says. It may have been inspired by classic menswear, but, he adds, "It wasn't your boyfriend's shirt."
What few realize—including some die-hard Polo aficionados—is that Ralph Lauren's women's debut also marked the introduction of the now-famous Polo pony, which appeared on the cuff of the button-down shirt. The intricate detail was like a little piece of jewelry, and it transformed the shirt into a truly exceptional item. It wasn't until the following year that the pony would show up front and (near) center on Ralph Lauren's signature men's polo shirt.
A handful of years later, Mr. Lauren's work caught the eye of the costume designer for Woody Allen's 1977 film, Annie Hall, and several of his pieces contributed to Diane Keaton's inimitable look on the big screen. Today, a Ralph Lauren shirt maintains the integrity of Mr. Lauren's original vision to create a world of authenticity, quality, and style. And, while the designs maintain precise methods of construction, the breadth of inspirations and silhouettes is vast—from Western shirts, plaid flannels, and safari-esque camp shirts to classic bengal-striped tops, chic shirtdresses, and even cotton shirting Collection gowns.
A well-tailored button-down sends a strong, confident message. A woman wearing one is at once sexy and polished—effortlessly stylish. She looks both buttoned-up and fashionably unfettered. "There is a woman who represents my kind of clothes," Mr. Lauren says. "Her beauty is timeless and understated. She takes something that could have been masculine and makes it exceptionally feminine. She has an enduring glamour."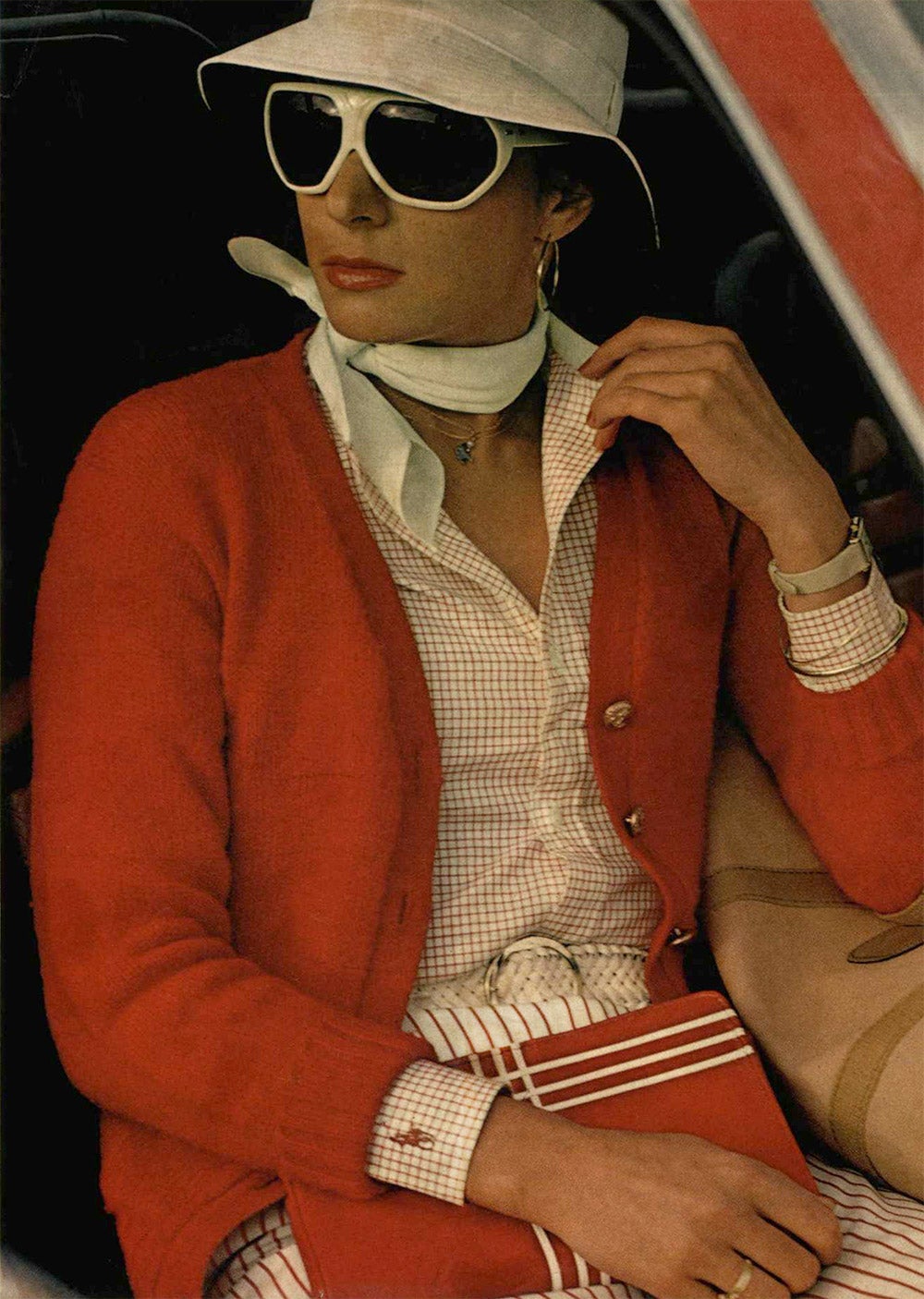 And though the tailored shirt continues to change with the times, when it's fashioned just right, a good one defines the look of the Ralph Lauren woman: marked by a singular femininity and individual style.
By with additional reporting by Ralph Lauren Advertising copywriter MICHELLE ZIGAS.
Courtesy of Ralph Lauren Corporation
Photograph by Rico Puhlmann; courtesy of the Rico Puhlmann Archive