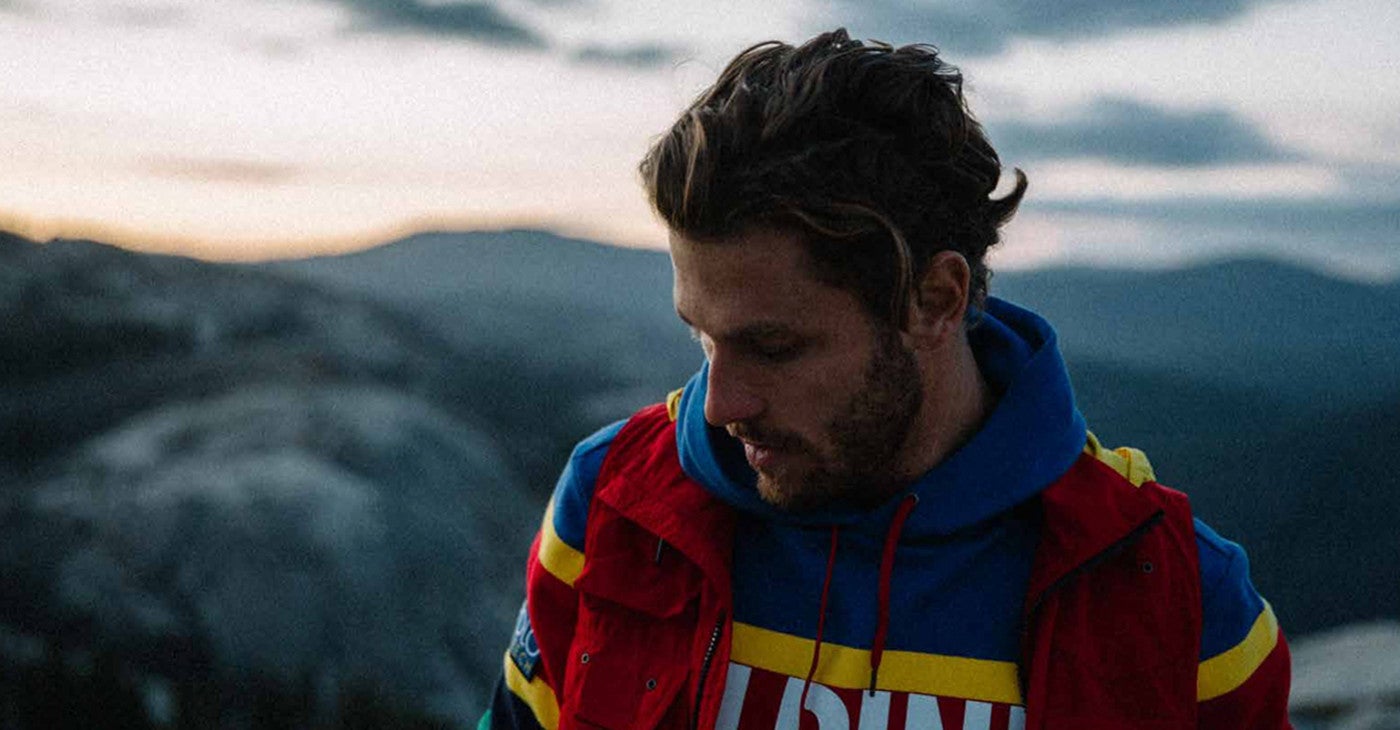 Style
Hi Design
The story of the iconic Polo Hi Tech logo—what it signified, and how it inspired a new collection for Fall 2018
High above sea level and the clouds that enshroud the Himalayas, Ed Viesturs, one of America's greatest climbers, forged a path up Mount Everest. He had summited the world's highest peak before, but this was his first go at making it to the top alone—a historic attempt at a particularly difficult feat of mountaineering. It was the fall of 1993, and Viesturs cut a striking figure against the blinding white snow with his red-and-black insulated down suit, worn over technical layers and color-blocked accessories in red, blue, and black. "I was the best-dressed climber on Everest, ever," he said at the time. Unlike the clothing worn by his contemporaries, which was supplied by traditional outdoor companies, Viesturs' gear had an unexpected logo: "POLO SPORT."
Ralph Lauren's sponsorship of Viesturs' Everest trek represented a new direction for a brand that was built on the codes of traditional American and English style—New England prep, the American West, the romance of Old England, and, of course, the sport of polo. But while Mr. Lauren may draw inspiration from the past, he isn't bound by it. "One of the most important things of our decade," he said at the time, "is that women, men, and children are all taking up sports—biking, running, skiing, boating, and lots more. And if you're not playing, you want to look like you are." His response? Polo Sport, a new line with a bold new look. A line that wasn't just inspired by sport—it was made for it, whether worn on the deck of the America, the slopes of Telluride, or, in the case of Viesturs, even Mount Everest. Over the next few years, Polo Sport would become one of Ralph Lauren's most iconic—and most collected—creations.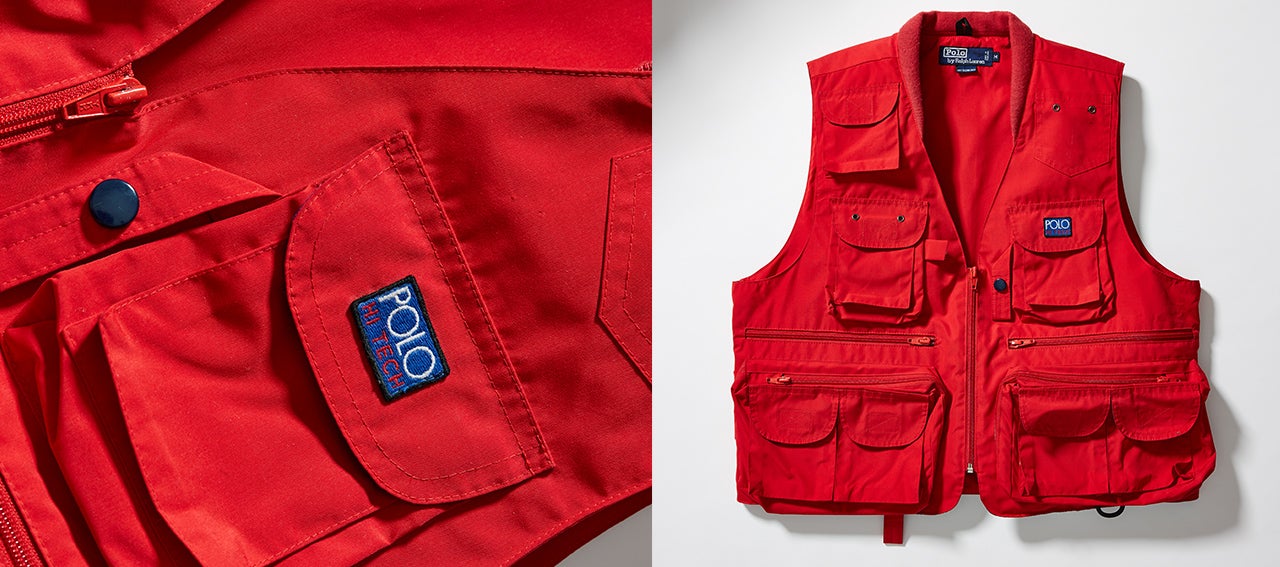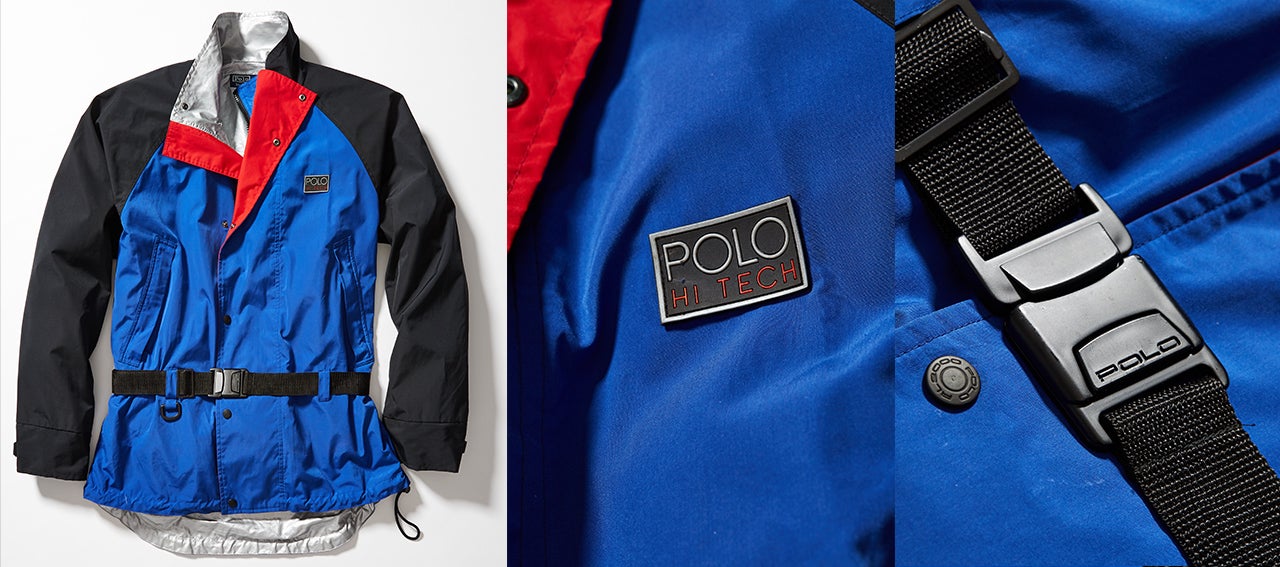 Often adorned with words like "ALPINE" or "CLIMB," Hi Tech pieces embodied a rugged sense of action and adventure.
Following the athletic-inspired Stadium collection, which launched Polo Sport for Fall 1992, Ralph Lauren introduced three collections that reimagined modern activewear with a Polo sensibility: Snowboarding (which included the legendary Snow Beach jacket), Sportsman (inspired by rugged outdoor pursuits), and the sought-after winter sports collections RL2000 and Ski '92, all of which featured the graphic sensibility and colorful motifs that would come to define the Polo Sport aesthetic. Certain pieces in these collections were emblazoned with a new logo, one reserved for items with true performance capabilities: "POLO HI TECH." From 1992 through 1994, the Hi Tech patch appeared on countless pieces, from vests constructed for marathon fishing expeditions to anoraks designed to withstand the rigors of backcountry skiing.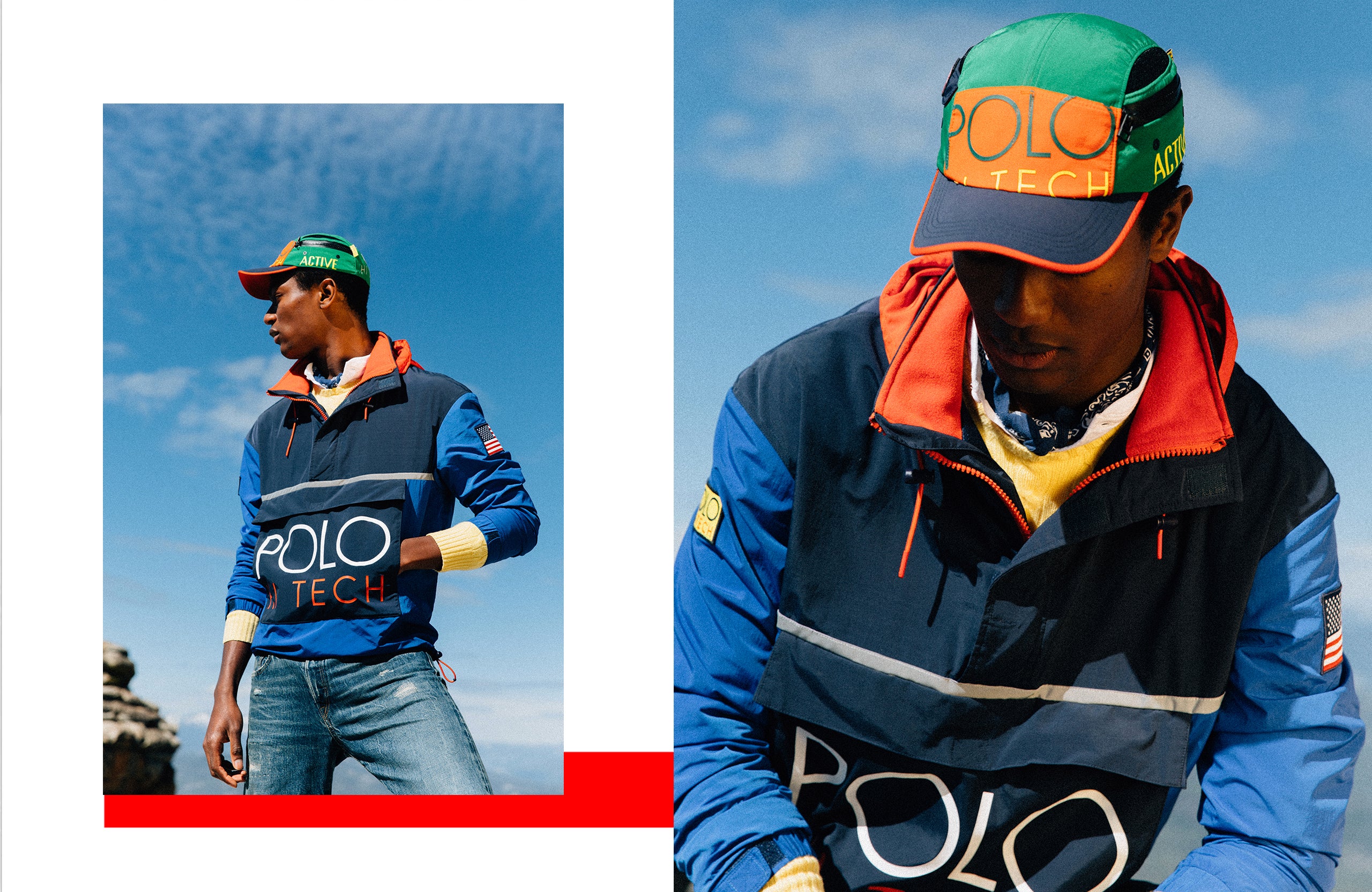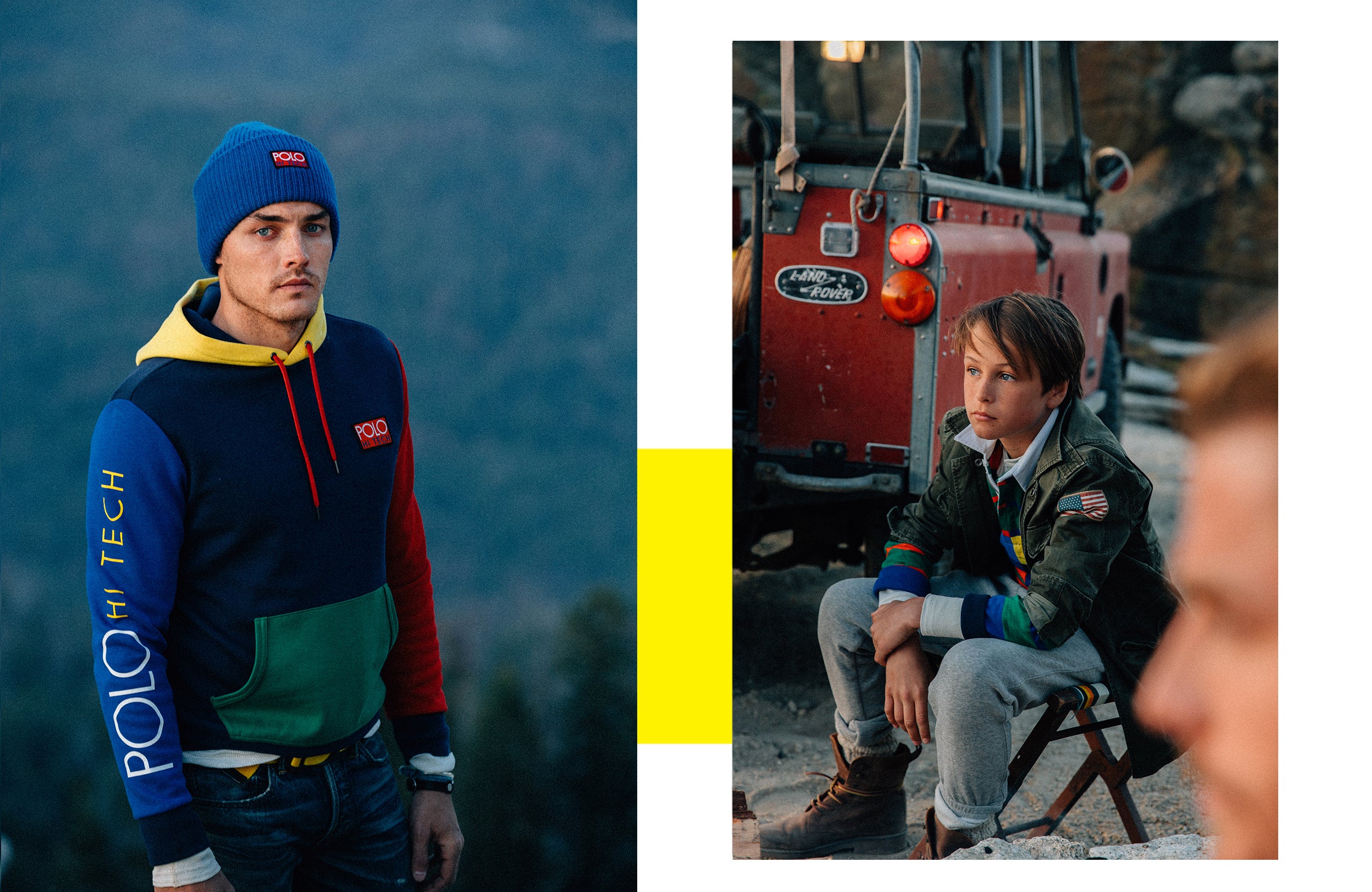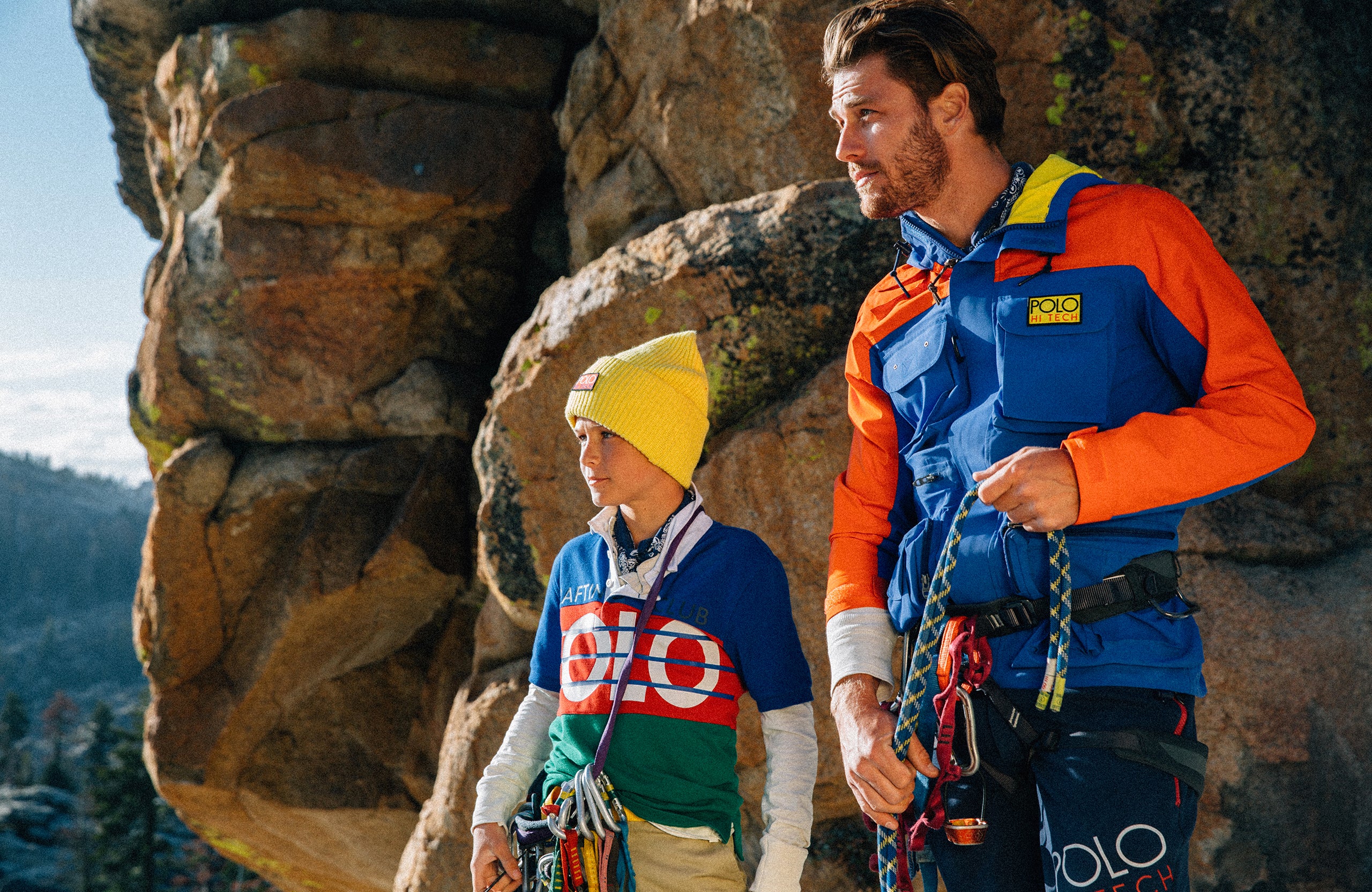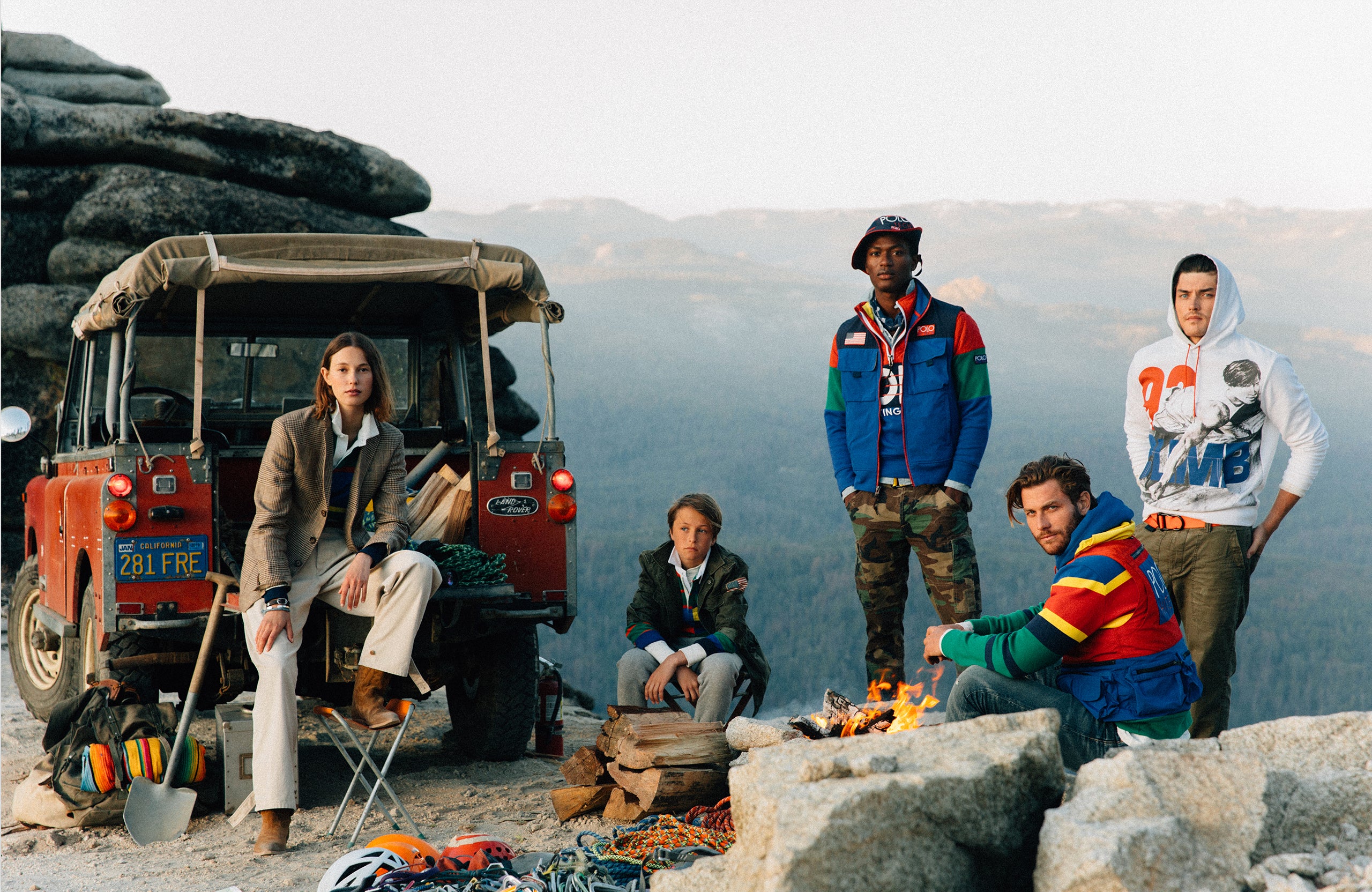 Each piece was unique in what made it Hi Tech, but all boasted some kind of technical aspect: ripstop quilted linings, ballistic or micro-coated Supplex© nylon, high-function coated cotton, Cordura©, utility pockets, specialty insulation, reinforced joints, and more. Often adorned with words like "ALPINE" or "CLIMB," Hi Tech pieces embodied a rugged sense of action and adventure built into their design, and while the logo was phased out after 1994, the concept of technical sportswear lived on in RLX and other collections in subsequent years.
Now, a quarter-century later, Polo Hi Tech is back for Fall 2018. Mr. Lauren has done more than revive the logo—he's built an entirely new collection around the concept, combining design details from those original Polo Sport collections—including utility pockets, custom weather-resistant fabrics, bold graphics, and vibrant color-blocking—with entirely new styles and silhouettes. The results, we're happy to report, pair equally well with denim, camouflage, or tweed, and look as sharp on a city sidewalk as they do hanging from a cliff in Yosemite—or a solo climb up Mount Everest.
is the men's concept editor for Ralph Lauren.
Campaign photos by Tom Gould
Product photos courtesy of Ralph Lauren