In a lot of ways, the art of travel comes down to timing: the right time of year, the time of week to avoid flight hassles and delays, and—even more essential—the right moment on a destination's arc between undiscovered and overpopulated. By that logic, there's no better time than right now to visit California's Mendocino Coast, the rugged, romantic, and breathtakingly beautiful stretch of land roughly 150 miles up the coast from San Francisco.
The region was first populated by loggers, who arrived in the mid-1800s to work the vast forests of ancient and massive redwoods that helped fuel the state's building boom. A century later the artists arrived, seeking natural beauty and the splendid isolation of Mendocino, and a couple decades after that came the hippie influx. (The area was once home to dozens of communes, including the Albion Nation, one of the world's largest.) Each wave of settlers put its stamp on the region, and the local mix of frontier spirit, artistic sensibilities, and countercultural attitudes is a big part of the area's appeal. (Well, that and the epic views.) Here, our guide to where to eat, drink, and stay along California's most underappreciated stretch of coastline—for now anyway.
GETTING THERE
Like a lot of funky, boho-inflected destinations, Mendocino takes a little work to get to. If you're coming from points east, you'll fly into San Francisco and rent a car for the three-and-a-half-hour drive north. You'll pass the wineries of Sonoma along the way, but take my advice and save a tasting tour for the trip back to SF. For one thing, the vineyards up in the Anderson Valley (more on those in a bit) produce world-class wines in their own right. For another, you'll need your wits about you to tackle CA-128, the twisty, 67-mile ribbon of hairpin turns and unbeatable vistas that winds its way through verdant rolling farmland and the darkly beautiful redwood forest between the 101 and the coast. It's one of the country's most spectacular drives, and it serves as a buffer from the real world. As local innkeeper Guy Pacurar puts it, referring to the more populated towns south of San Francisco, the 128 "keeps us from becoming Carmel-ized."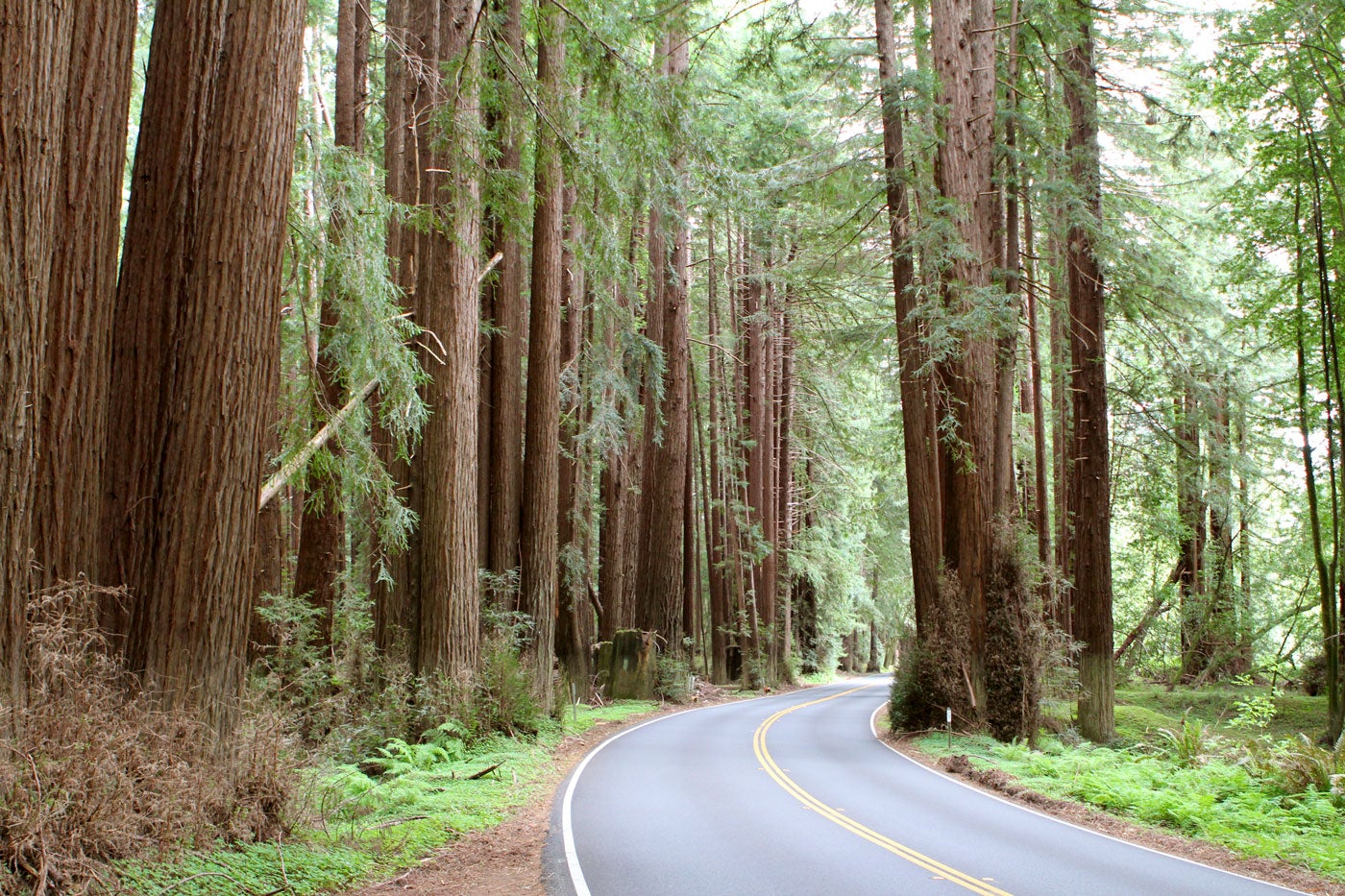 CHECKING IN
Just before you reach town, you'll see signs for Pacurar's hotel, the Brewery Gulch Inn. Pull in, check in, and drop your bags in your room overlooking the Pacific. Grab a locally sourced beer or wine and a small bite at the nightly happy hour, or—as I did—hop back in your car and head down the road a mile to the historic Little River Inn, where the oysters are fresh, the martinis are expertly mixed, and the picture window behind the bar provides the perfect frame for the sun sinking into the Pacific. There's a full dining room, but the pro move is a seat at the bar. Order the spectacular clam chowder and pine nut–crusted salmon with basil coulis. Or, for the full effect, a steak Diane. You won't have room for dessert, but don't let that stop you from ordering the inn's signature olallieberry cobbler. And if you've never had an olallieberry (or, like me, had never even heard of an olallieberry), imagine the best blueberry you've ever had combined with the most succulent blackberry ever produced, and you're roughly halfway there.

MORNING
If you're the exercising type, hop in the car and drive about a mile north to the Big River Trail, a former logging road that runs about eight miles along the river up into Mendocino Headlands State Park. It's a gorgeous run, and it'll help you work up an appetite for Brewery Gulch chef Peg Davis' incredible breakfasts. Pretty much everything's great, but you can't go wrong with the Baat sandwich, made from a slice of grilled Costeaux brioche topped with house-made millionaire's bacon, heirloom tomatoes, avocado, and arugula dressed with a homemade basil emulsion. Pair it with a mango-calamansi lassi (basically, the best smoothie you've ever had, made from mango and calamansi coulis, yogurt, cardamom, and fresh-squeezed lime juice), and it'll have you questioning that resolution to stop taking pictures of food. Grab a cup of locally roasted, socially conscious Thanksgiving Coffee (tagline: "Not just a cup, but a just cup") to go and head back down the Shoreline Highway to the wineries of the Anderson Valley, along Route 128.
AFTERNOON
Mendocino County wine country, as locals like to say, is Napa before it was Napa. "This is what Napa looked like 30 years ago," says Jeff Hansen, who spent 25 years making wine in California's most famous region before opening Lula Cellars in 2010. The area most resembles the geography and climate of France's Burgundy, and as a result specializes in Pinot Noir and lean, mineral-driven whites. Tasting rooms tend to be more modest, tasting fees are small (and often waived if you mention you're staying at the Brewery Gulch Inn), and it's not uncommon for the person leading you through a flight to have the same last name as the name on the bottle. Start with a visit to Husch Vineyards, the valley's oldest winery, which makes some very nice Pinots, as well as a light, classic California Sauvignon Blanc and, my favorite, the Heritage Red, a rich and complex single-vineyard blend of Zinfandel, Petite Sirah, and Carignane. From there, be sure to sample Hansen's lush Pinots at Lula, as well as the Pinots from Goldeneye, which was founded in 1996 by Dan and Margaret Duckhorn, who made their name producing Bordeaux-style wines in Napa. Also great: the wines from the father-and-son winery team at Baxter, and the Pinots and lovely whites at Toulouse Vineyards, which, in addition to its own wines, supplies grapes to several noted Napa wineries. There are countless others worth a visit, including Roederer and Navarro.
Despite its rough-and-tumble beginnings, the town of Mendocino could easily pass for a seaside hamlet in Maine (as it did in the 1980s and '90s, as the stand-in for the fictional town of Cabot Cove on Murder, She Wrote). The logger/artist/hippie trifecta is in full effect here, too, from the dive bar to the quaint confectioners and cafés. Finish off the afternoon with a post-winery stroll through town—be sure to grab a jar of locally made olallieberry jam from Mendocino Jams & Preserves—then head back down to the Brewery Gulch for a small bite from the buffet and a glass of Pecurar's proprietary wine. Change for dinner and head back up into town to Cafe Beaujoulais. As the name implies, it's a folksy spot with warm service; elegant, unpretentious, and modern French fare; and a welcoming corkage policy. Perfect for that bottle of Costa Vineyard Pinot you brought back from Lula Cellars.

Before checking out, grab another of the Brewery Gulch Inn's hashtag-worthy breakfasts, take a Thanksgiving Coffee to go, and head north along the Shoreline Highway. Eight and a half miles up are the Mendocino Coast Botanical Gardens. Like so many things around here, the gardens' 47 acres of grounds are a tranquil expanse of perfect imperfection, with miles of trails meandering through meticulously kept explosions of plant life leading to expanses of meadow that run into cliffs crashing into the Pacific. Bring a book, grab a bench, and relax for a while. When you've had your fill, head north on US 1 and into Fort Bragg. Depending on how much you had for breakfast, grab a coffee and small bite from Headlands Coffeehouse or a bowl of chowder at the North Coast Brewing Company. Continue north, and make a stop at MacKerricher State Park along the coast, which features everything from beaches and bluffs to dunes, forest, and wetlands along several miles of shoreline. It's also a good spot for whale watching in the winter and spring, and if you come at the wrong time, you can always check out the massive whale skeletons on display near the entrance.
From here it's only a couple more miles up to the Inn at Newport Ranch. Open just more than a year, the inn has already earned countless accolades (a Condé Nast Traveler best new hotel and a Brides best wedding location, for starters), and you instantly see why, from the landscape to the architecture to the easy, thoughtful hospitality.
Like Pacurar of the Brewery Gulch Inn, Newport Ranch owner Will Jackson is a late convert to the innkeeper's life. Jackson, a young 86, spent more than a decade developing the property, collaborating with celebrated Vermont architect David Sellers and his interior design team to get everything right, down to the last detail. And there are interesting details everywhere you look, from custom-made salvaged wood floorboards and nautical-inspired gauges on the wall to a coastal mural rendered in tile in the kitchen.
You don't come to the Inn at Newport Ranch to hang out in your room. Not when there are those views, and the thousands of acres of redwoods up the hill behind the main lodge.
But the real star of this property is, well, the property. "This is the best view I've ever seen," says Jackson, who is biased—and right. He bought the land in 1986, after having seen it advertised in The Wall Street Journal. Amid listings for crumbling French châteaus or ranches in the Australian Outback, Jackson spotted an ad "as big as my thumbnail" for an 840-acre piece of land north of Mendocino that boasted more than a mile of shoreline. He'd never been to Mendocino, but—having made his fortune in finance—he knew a good investment when he saw one. "The price was what one acre would cost in Riverside on the water," he recalls with a laugh, referring to the area of Greenwich, Connecticut, where he raised his family.
After buying the property, Jackson recalls saying to his wife, "We have to do something that's as good as the land, something that the land deserves, not just another place." Thirty years later, Jackson and his late wife, Marty, have created a getaway that is more than worthy of the land. Perhaps the most striking aspect of the complex is its modest scale in relation to the vastness of the landscape. It hunkers down and communes with the landscape; it doesn't dominate. Every room feels intimate, brimming with interesting details and rustic finds that are the result of 25-plus years of collecting—an animal bone doorknob, a carved replica of the Newport lumber shoot, or a chandelier made from vintage farm tools found on the property.

Guest rooms—there are just 10—bear such names as Captain's Quarters and the Ranch, and, well, they're not large. But you don't come to the Inn at Newport Ranch to hang out in your room. Not when there are those views—which are best taken in by a series of perches Jackson had installed along the shoreline—and the thousands of acres of redwoods up the hill behind the main lodge (over the years, Jackson and his wife added to the property, which now totals some 2,000 acres—plus 150 head of cattle).
Upon arrival, take one of the daily ATV tours (that you hopefully called ahead to book) over the former logging trails that wind through the redwood forest. If the weather permits, that'll be followed by low-key cocktails around a fire on a bluff overlooking the Pacific. Feel free to chat with fellow guests, or saunter off, drink in hand, to watch the waves break against the rocks from one of the built-in seats that Jackson had installed. (Word to the wise: These cliffs aren't particularly kid friendly.) Communal dinner is also included, as well as an outdoor hot tub for those seeking an evening soak. For the next morning, there's a full-service spa at the ready to help you work out any kinks. Whether you check out at this point or stay for another day or two, the Inn at Newport Ranch is the kind of destination that you know you'll be returning to.
After years of planning and construction, Jackson is pleased with what he's created. "We ended up with a place that's different—and much better than I thought it would be," he says. "I'm amazed myself when I walk around."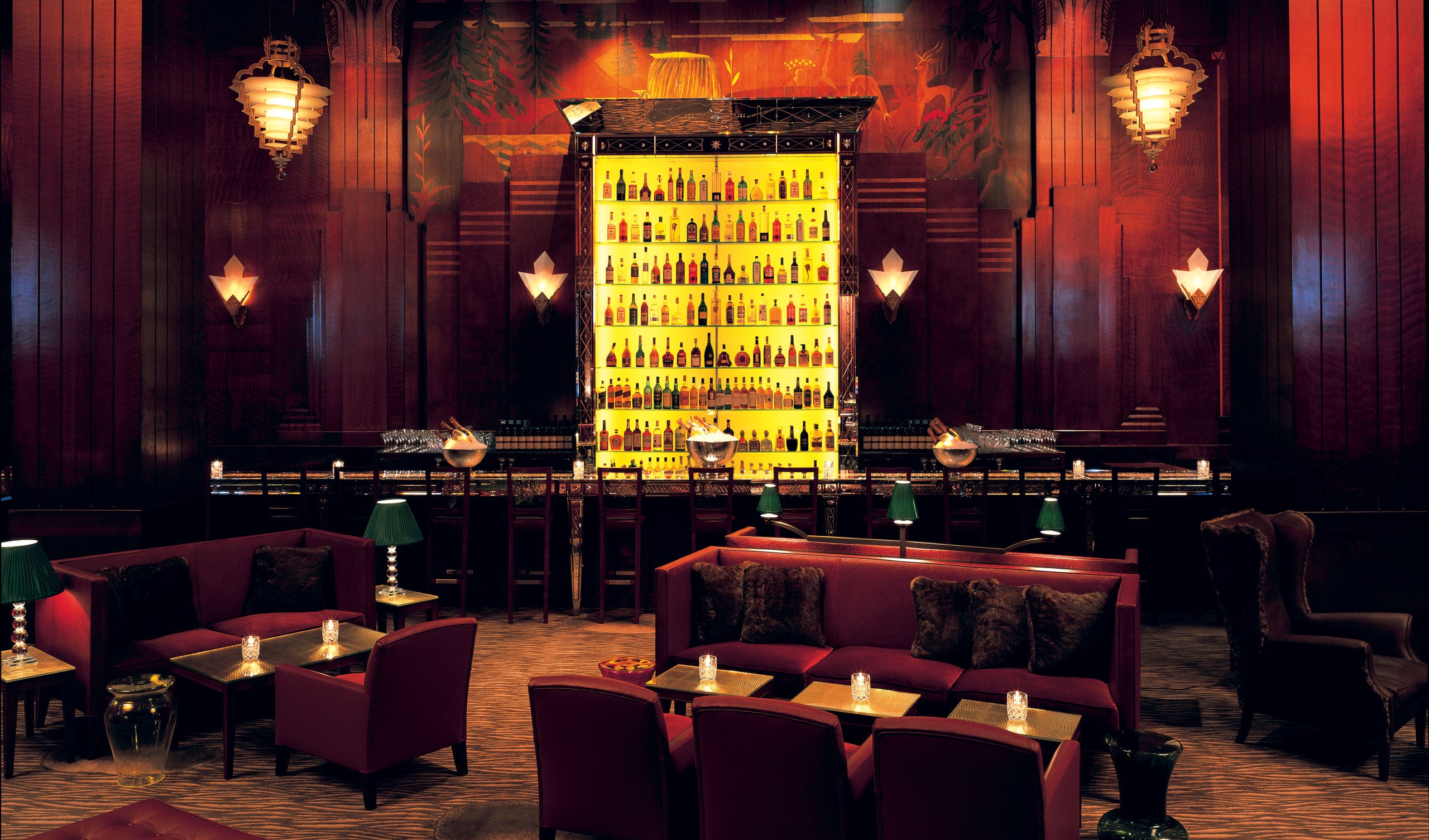 GETTING BACK
If the trip home involves a flight, build a night in San Francisco into your itinerary. If you detour into Sonoma wine country, swing through the town of Sonoma for lunch at the Basque Boulangerie, a charming, French-inflected bakery and café right off the town square. Try the croque monsieur or the niçoise salad.
The Philipe Starck–designed lobby of the Clift Hotel has settled into local landmark status, and its modern-eclectic aesthetic is a welcome antidote to the rusticity of the north coast. And besides, if you're going through redwood withdrawal, a predinner cocktail in the hotel's iconic Redwood Room bar—which is enveloped in the wood of a single massive redwood tree—should help ease the pain. Follow that with a meal at Al's Place, the perennially packed Mission spot that took the top spot on Bon Appétit's 2015 "Hot 10 Restaurants" list. Dinner at chef Aaron London's veg-forward restaurant is an onslaught of inventive flavor combinations and de rigueur radical informality—he calls his appetizers snackles, while entrées on the tapas-style menu are divided into sections labeled Cold/Cool and Warm/Hot. London is a puckish culinary mad scientist, combining influences and flavors. The offerings change regularly, but if available don't miss the pickled shitake and padron tempura with feta and strawberry mayo as well as the green pea curry, black lime cod, and pickled strawberry. Plates are small, so order liberally and enjoy the energy that can only come from a cozy room brimming with people who would rather be nowhere else. It's a perfect counterpoint to the quietude of Mendocino and one of San Francisco's toughest reservations—so you may want to book your table before you book your ticket.
is editor in chief of Ralph Lauren Digital.
Photograph by Dave Mathews; Courtesy of the Inn at Newport Ranch
Photograph by Tyler Thoreson
Courtesy of the Brewery Gulch Inn
Courtesy of the Mendocino Coast Botanical Gardens
Photographs by Dave Mathews and Brendan McGuigan; Courtesy of the Inn at Newport Ranch
Courtesy of the Clift Hotel