Crossing the threshold at the Beekman, a New York City hotel opened in late 2016, feels like stepping into an anachronistic past. The building's dramatic skylighted atrium, original to the 1883 building, is the centerpiece of an interior created by noted designer Martin Brudnizki. But the rest of the space takes the era's décor tropes and turns them on their ear.
In the lobby, you'll find the requisite antique Persian rugs on the floor—but they've also been stitched together in a patchwork and used to upholster the reception desk. Look closer at the hexagonal black-and-white tiles underfoot and you'll notice they're made of marble, not porcelain. There's more than meets the eye in the guest suite minibars, too. What looks like a simple end table draped in cloth and topped with a silver tray opens to reveal a small fridge.
"It has a vague Midnight in Paris feel," says Robert Khederian, a social media manager whose office is nearby and who visits the Beekman's lobby bar about once a week for a post-work martini. "It's sexy. It's like Sleep No More, but without the masks." He recommends the tables closest to the sizable bookcases, which offer a direct view of the atrium.
"We wanted to really create layers and layers—to make the hotel feel more homey," says Brudnizki, the interior designer. "Hotels are about creating a home away from home, and so we paid careful attention to not overdesigning anything." A real home has a "collective feel," as he calls it, consisting of pieces amassed over a long period of time.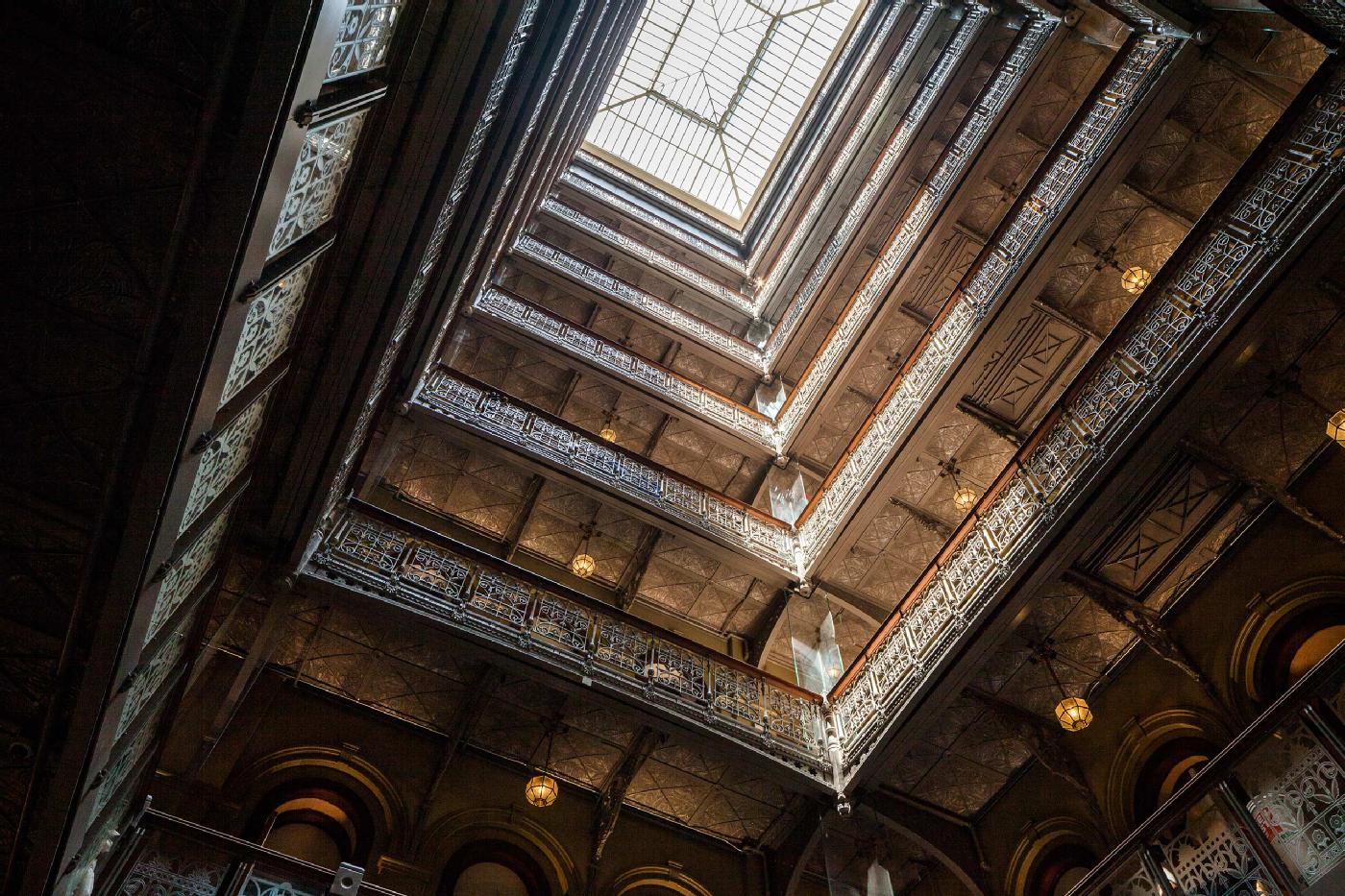 That appreciation of eclecticism, for things with a bit of age on them, can be seen across the hotel landscape, from the soon-to-be-opened Proper Hotel in San Francisco (curated to look "as if every last detail were handpicked ages ago," according to its website) to the Ace Hotel in downtown Los Angeles, which took pains to preserve the intricate decorations of the United Artists building, where it's housed, to the NoMad Hotel in New York City, which imported a fireplace from an old French chateau to serve as the focal point of a dark, brocade-filled dining room. Just a short walk southeast, at Ian Schrager's New York Edition, you'll find no shortage of ornate plasterwork and gold picture frames, all the more notable coming from Schrager, who, along with design legend Philippe Starck, pioneered the playful minimalism that dominated hotel design in the 1990s and early 2000s. Call it an indication that right now, nothing feels more modern than a space that looks as if it's been there forever.
If there's a progenitor of the movement, it's Hôtel Costes in Paris, which opened in 1995 and has been inspiring new inns ever since. (Jacques Garcia, its interior designer, also designed the NoMad.) What's made the space such a darling for more than 20 years is how it took the sumptuous look of 18th century French design and skillfully gave it a contemporary feeling. The carefully balanced design considerations are what give this space an ethereal sensation that transcends its brick and mortar.
"Hôtel Costes is so representative of the city of Paris and does well to capture its spirit and verve," says Mario Tricoci, the CEO and cofounder at Aparium Hotel Group, which this spring will open Detroit's Foundation Hotel. The space brings a new purpose to the city's old fire department headquarters, whose brick dates back to 1929.
"What inspired us isn't Hôtel Costes per se," Tricoci says. "What inspired us is how it is congruent with the city of Paris and how Hôtel Costes in many ways reflects the city's soul. We are inspired by a real and genuine lifestyle." And when this feeling of authenticity rings true, hotels become places where people want to hang out instead of borrowed rooms to simply rest one's head.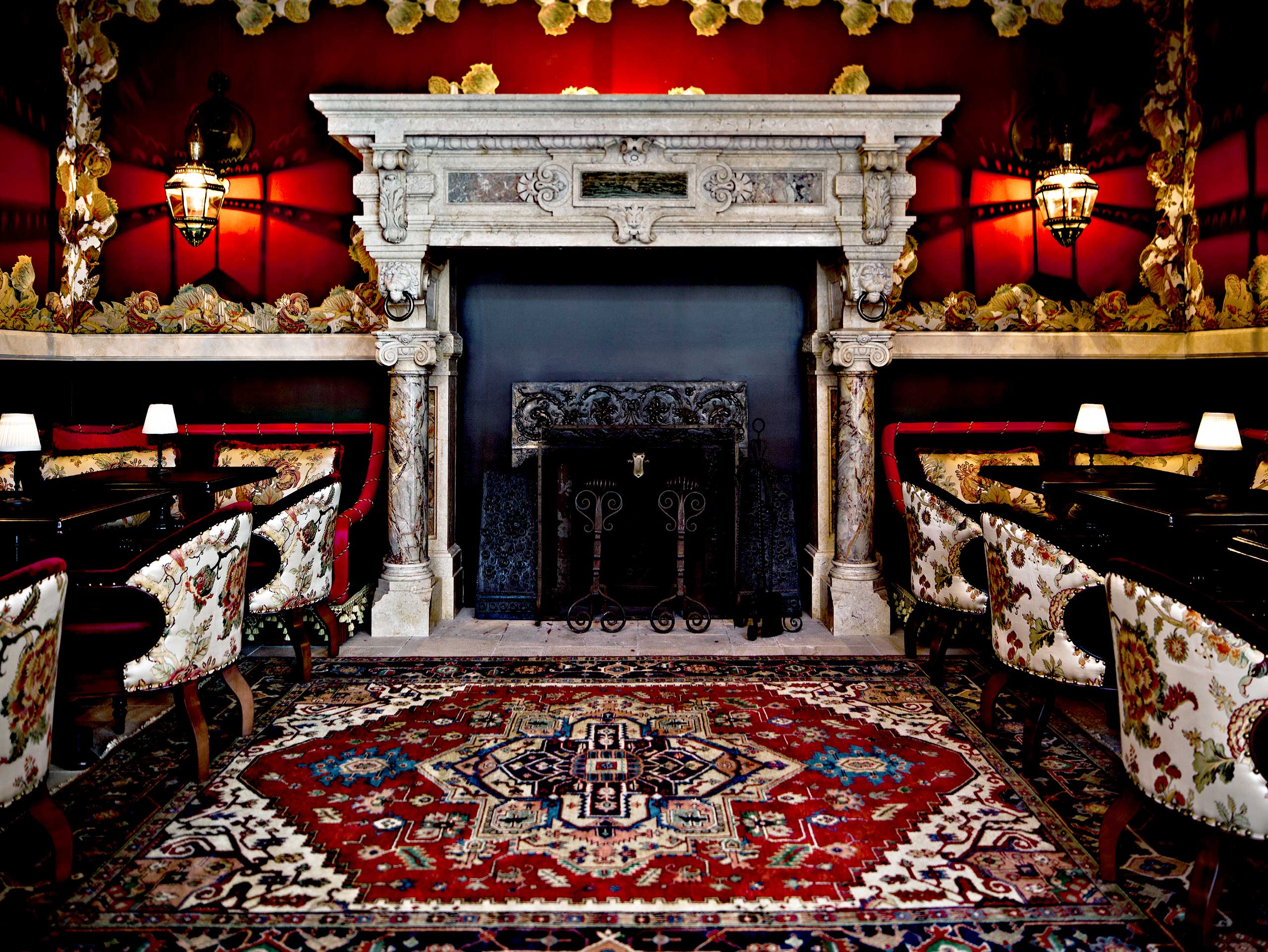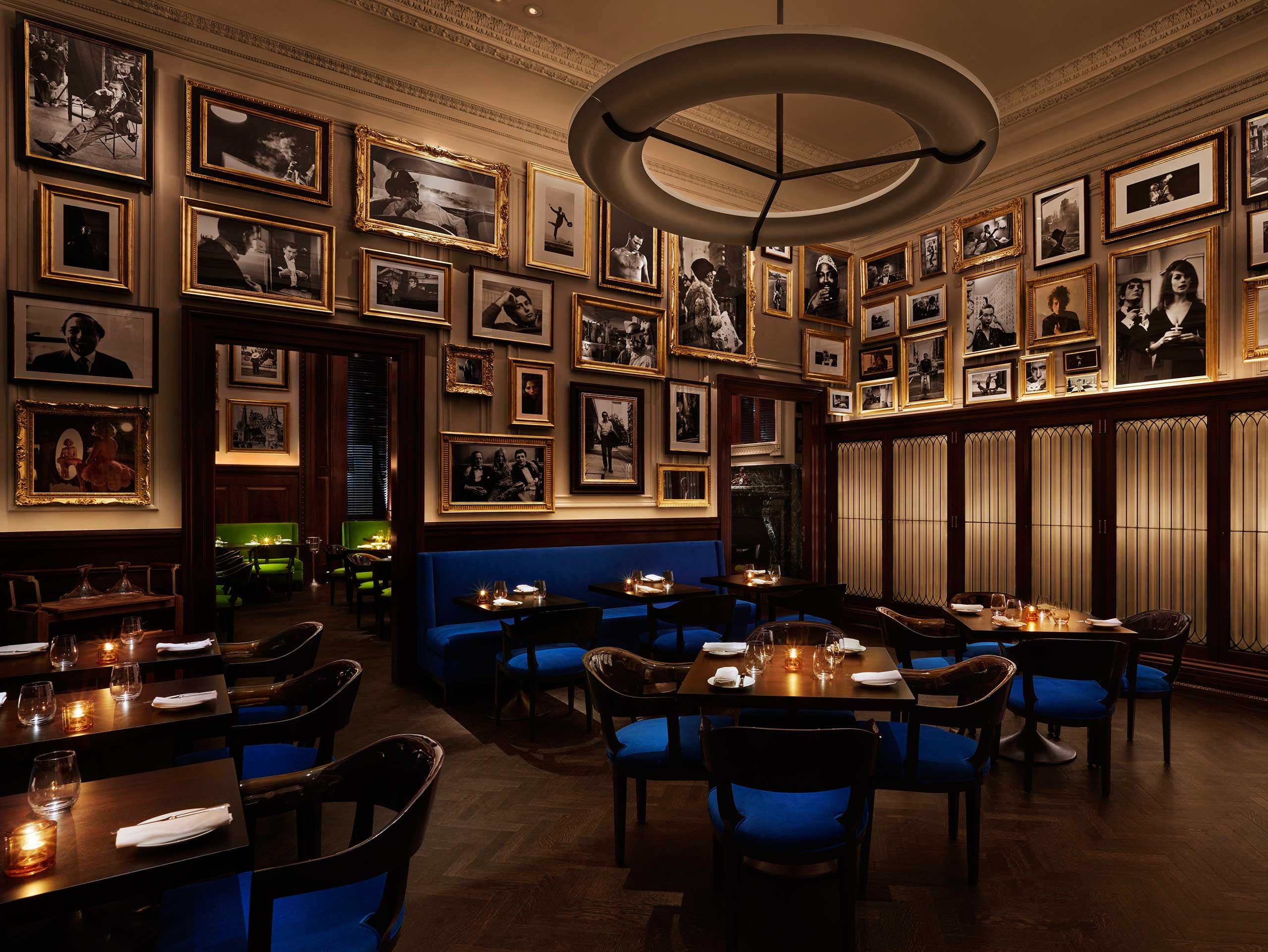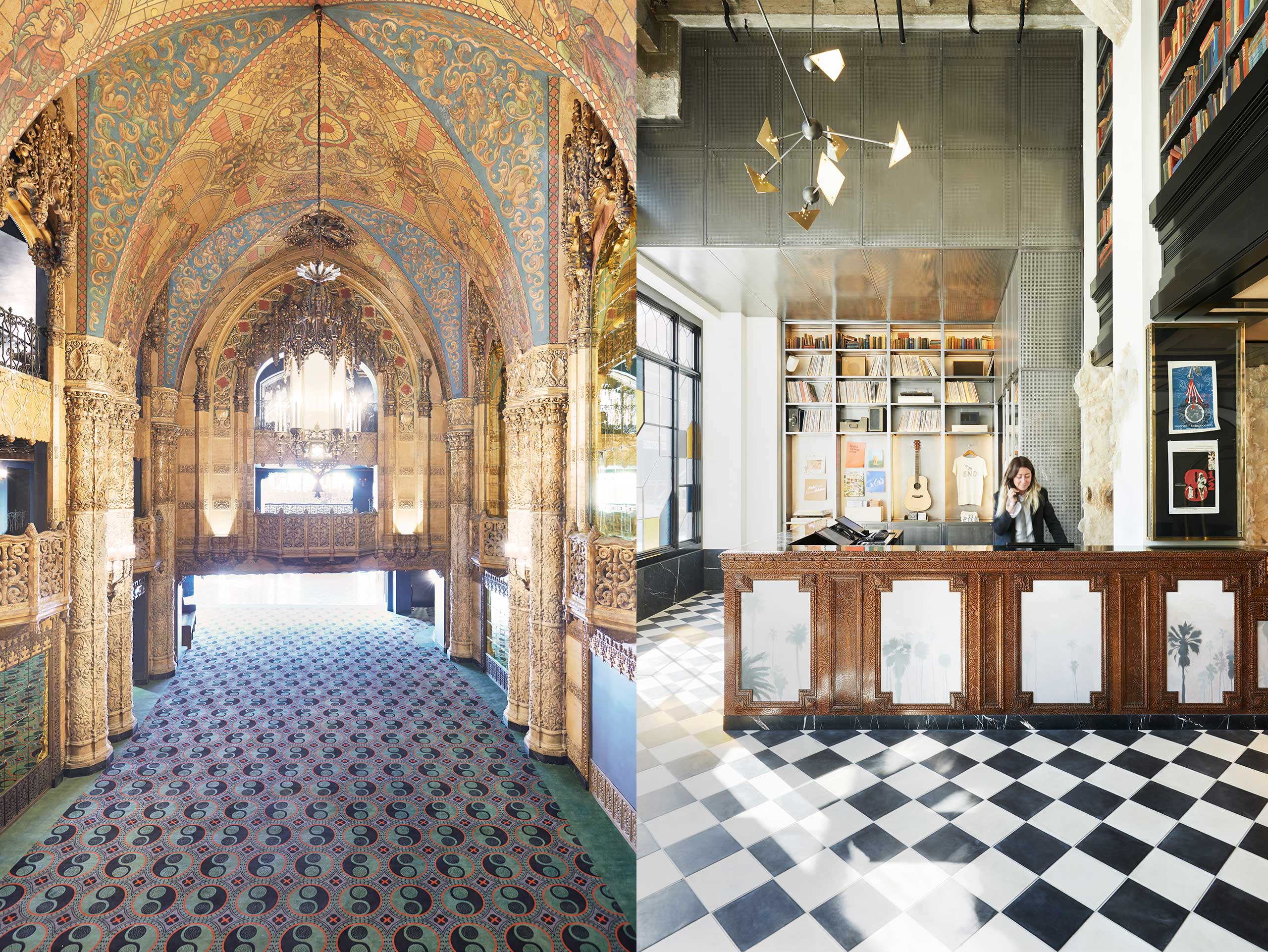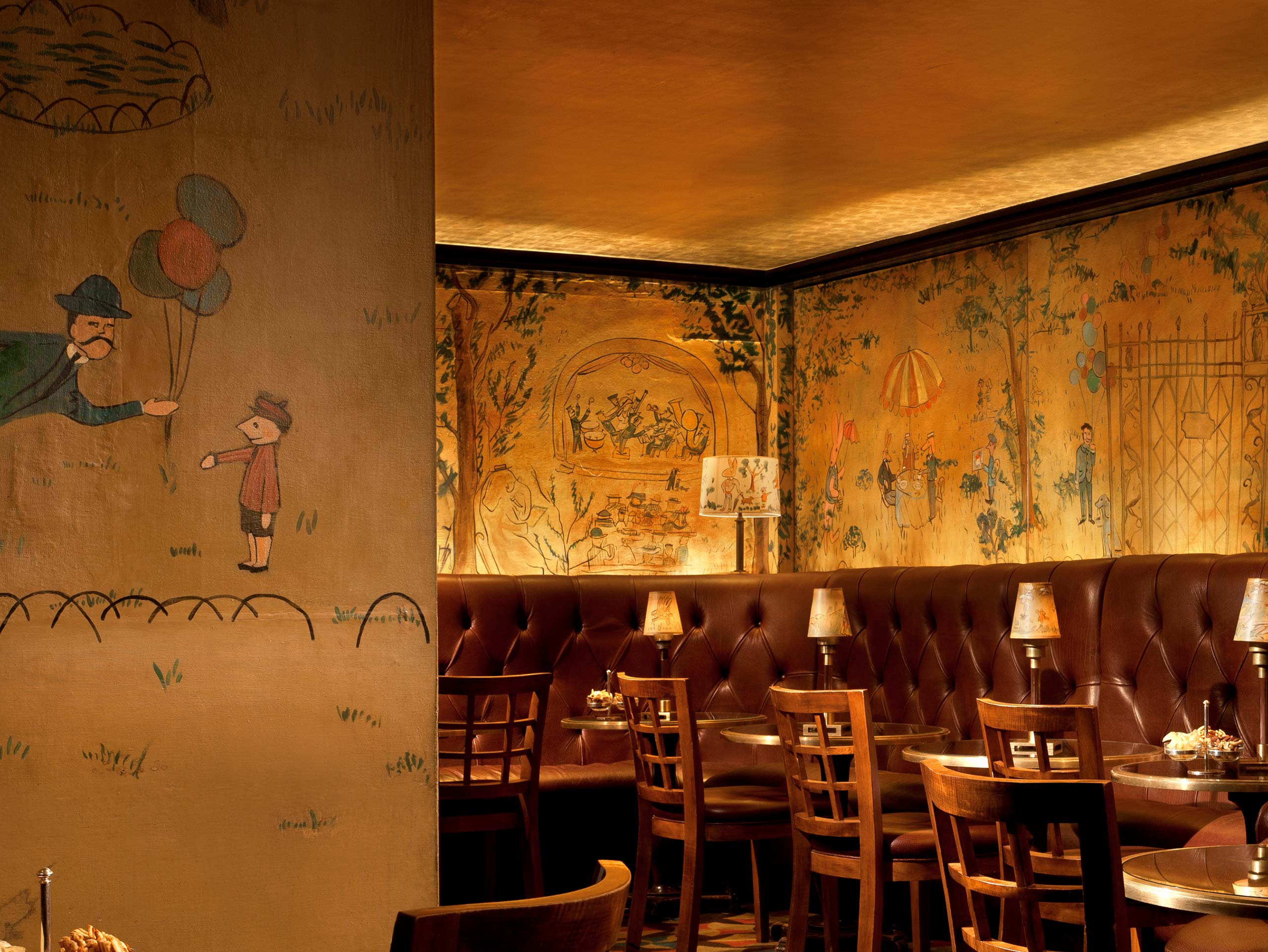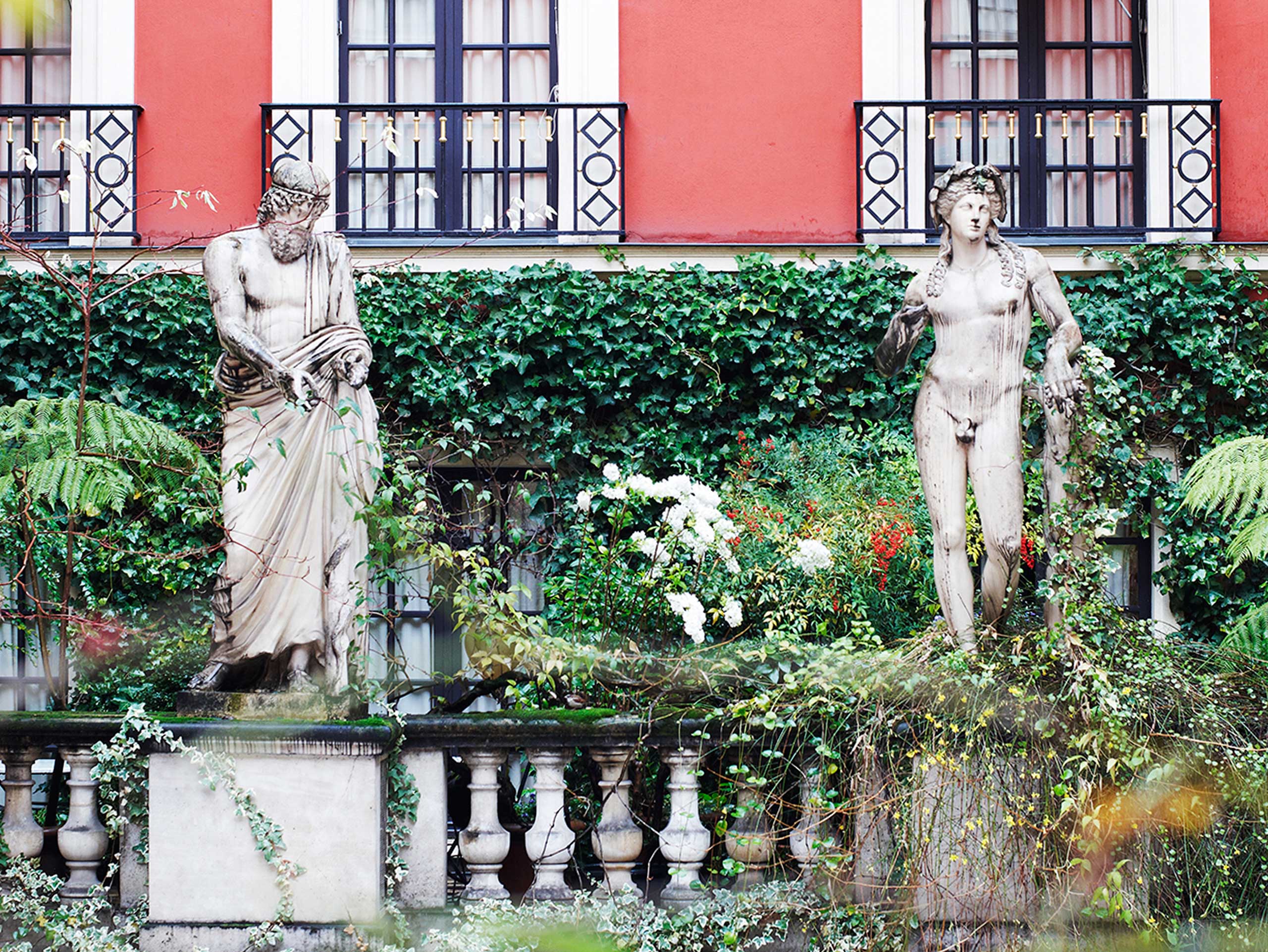 Perhaps that's what helps places like the Carlyle, the New York City hotel opened in 1930, feel so current. In February, InStyle toasted its newly minted editor-in-chief, Laura Brown , with a party at the hotel's Bemelmans Bar, known for the mural painted there by its namesake, Ludwig Bemelmans, in 1947.
And when the hotel embarks on a renovation this fall, it will focus on the guest rooms and not its sumptuous public spaces. (That's the strategy the designers who have reworked the hotel in the past, including Thierry Despont and Alexandra Champalimaud, have taken, too.) To refresh the space, Alison Chi and her firm, Tzelan, are working on creating an array of custom products that will enhance, not diminish, the hotel's place in history.
"For us, it's always about context," Chi said of what Tzelan considers when it takes on a new project. "Not only in the design inside of a building but its architecture, where it sits in a neighborhood, how it pertains to local history, traditions, and customs."
And given the iconic status of that 70-year-old mural, it's a safe bet that Bemelmans Bar isn't going anywhere anytime soon.
is a writer based in New York. His work has appeared in the New York Times, GQ, and the South China Morning Post, among others.
Courtesy of The Beekman Hotel
Courtesy of The Nomad Hotel
Courtesy of The New York Edition
Courtesy of The Ace Hotel
Courtesy of The Carlyle Hotel
Courtesy of HÔtel Costes