In 1905, Thomas Vance set out to build a barn. The snows that blanketed the Vance homestead at the base of Colorado's San Juan Mountains threatened his dairy cattle in winter. (After the heaviest falls, the snow was so deep that the Vance family would have to exit their small cabin by crawling through a second-story window.) Vance was already an accomplished barn builder, but the new structure would have to surpass anything he'd yet imagined. When complete, the structure of slatted lumber, hand-cut from nearby forests, towered 60 feet into the air and spanned 80 feet by 70 feet on the ground. The barn survived many winters, and decades later served as the backdrop for Marlboro TV commercials, solidifying the archetype of a cowboy cutting across the jagged Colorado horizon.
Ralph Lauren first came across the Vance barn in 1982. "It was a little bit like pioneering," he recalled two decades later. "Someone told us about a barn that was [nearly] 100 years old on this property. We saw the barn. We fell in love with the place." Originally, Ralph and his wife, Ricky, had looked at land in Utah and Wyoming (helped by friends Tom McGuane and Robert Redford), but the promise of something special took the couple to the foothills of South Baldy Mountain. "There's a natural extravagance here that I find irresistible," Ralph said in 1986, four years after acquiring acreage outside Ridgway, Colorado. "Toward the very early part of having the ranch, I remember Ralph telling me that he drove up the road and came around the corner and saw the mountains early in the morning," Ricky later recalled. "The sun was coming up, and he said it took his breath away."
Given time, their 17,000 acres would become many things: a family retreat; a world-renowned cattle ranch; a preserve where eagles, elk, and deer would be undisturbed among the piñon pines and wild sunflowers; a living gallery for an institution-worthy collection of Western Americana; an infinite font of style inspiration; and a way of being—an immersion into a cinematic dream of Ralph's own creation that more than 30 years later still stirs deep.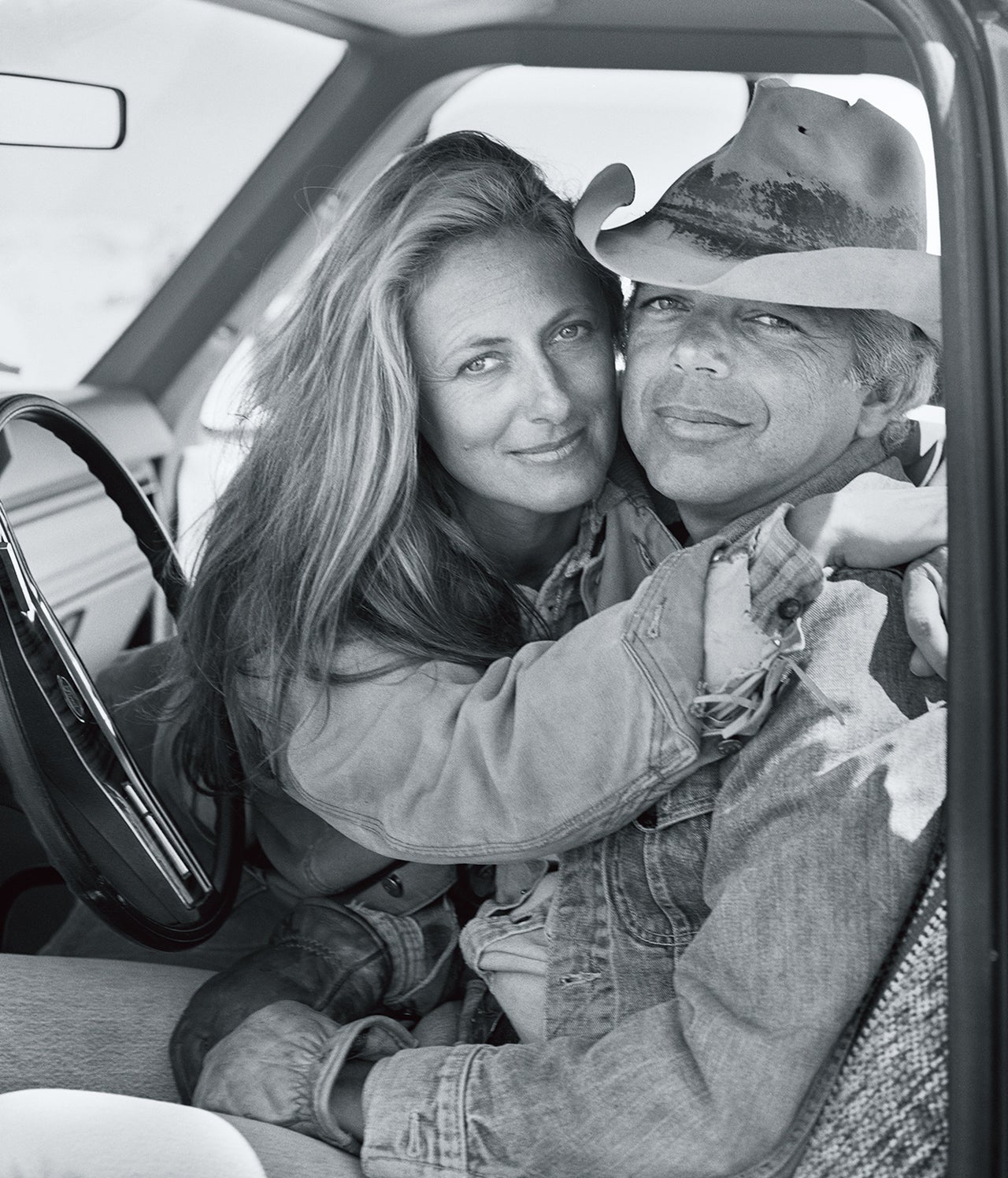 But when Ralph purchased his property, it wasn't camera ready. The Vance barn was slumping into disrepair, requiring extensive renovation to its floor, porch, and hayloft. A restoration, completed in 2000, saw the addition of a new home for the Lauren family and guest cabins to accommodate visitors—all designed to preserve as much natural beauty as possible. "When I first came out to Colorado, I didn't want to build a new house," Ralph said in 1990. "I wanted to find an old one. I love land for itself—the look, the beauty of undisturbed land. It made me feel pained…to have to build here at all, so I chose low, inconspicuous sites where my houses would be half-hidden by trees."
The buildings themselves conceal a staggering treasure trove of old-world inventory, ranging from Native American weavings, saddles, and tools to antique flags, artwork, furniture, and trade goods—all set in relief against outbuildings and cabins with names you hear in colors of cashmere, like Elkmeadow and Little Bear. John Wayne's cowboy hat nods to the boom years of Hollywood westerns—an era that inspired Ralph to start fantasizing about fringed jackets and flame-stitched boots—and commemorates the fact that he now owns the land where scenes from True Grit were filmed.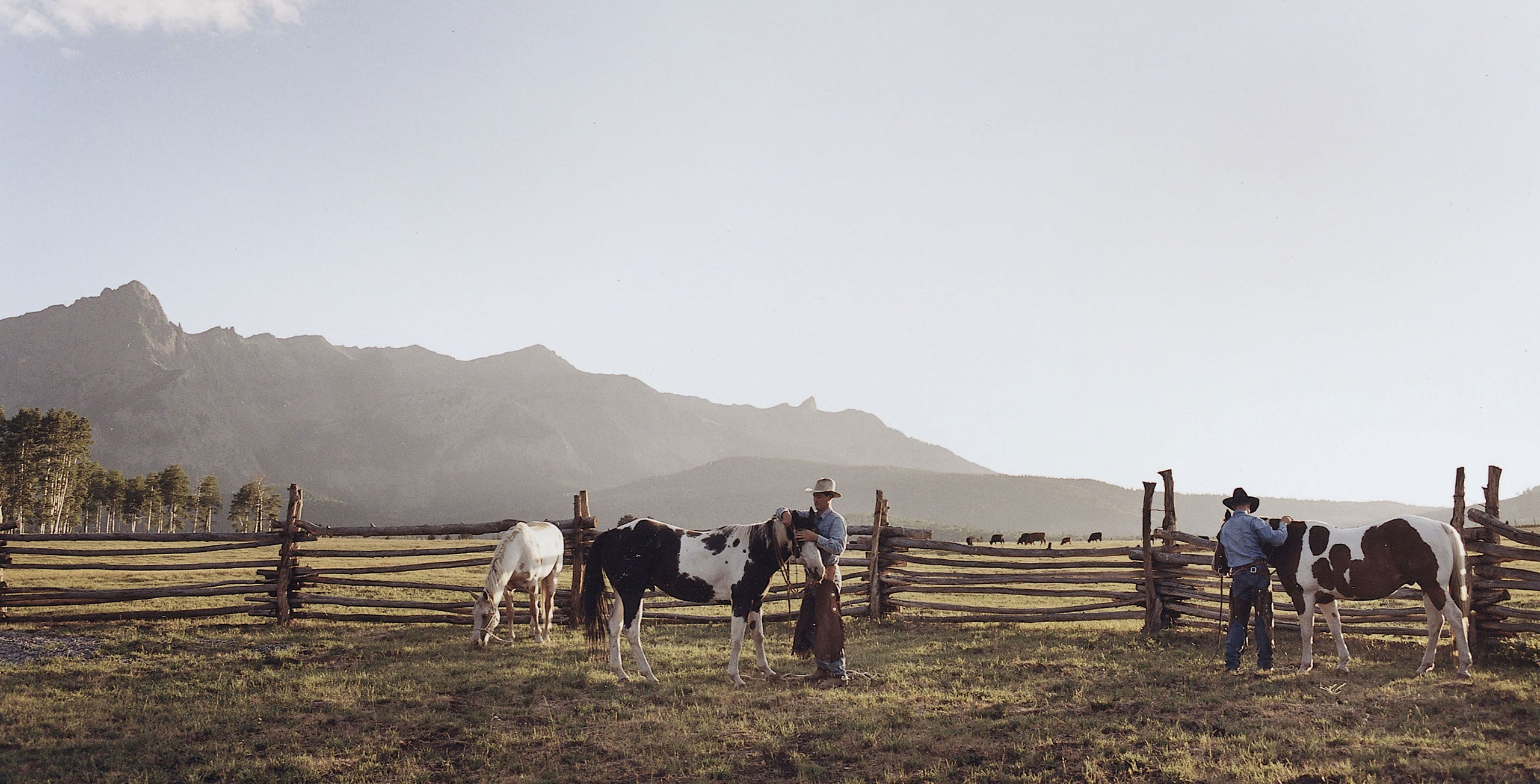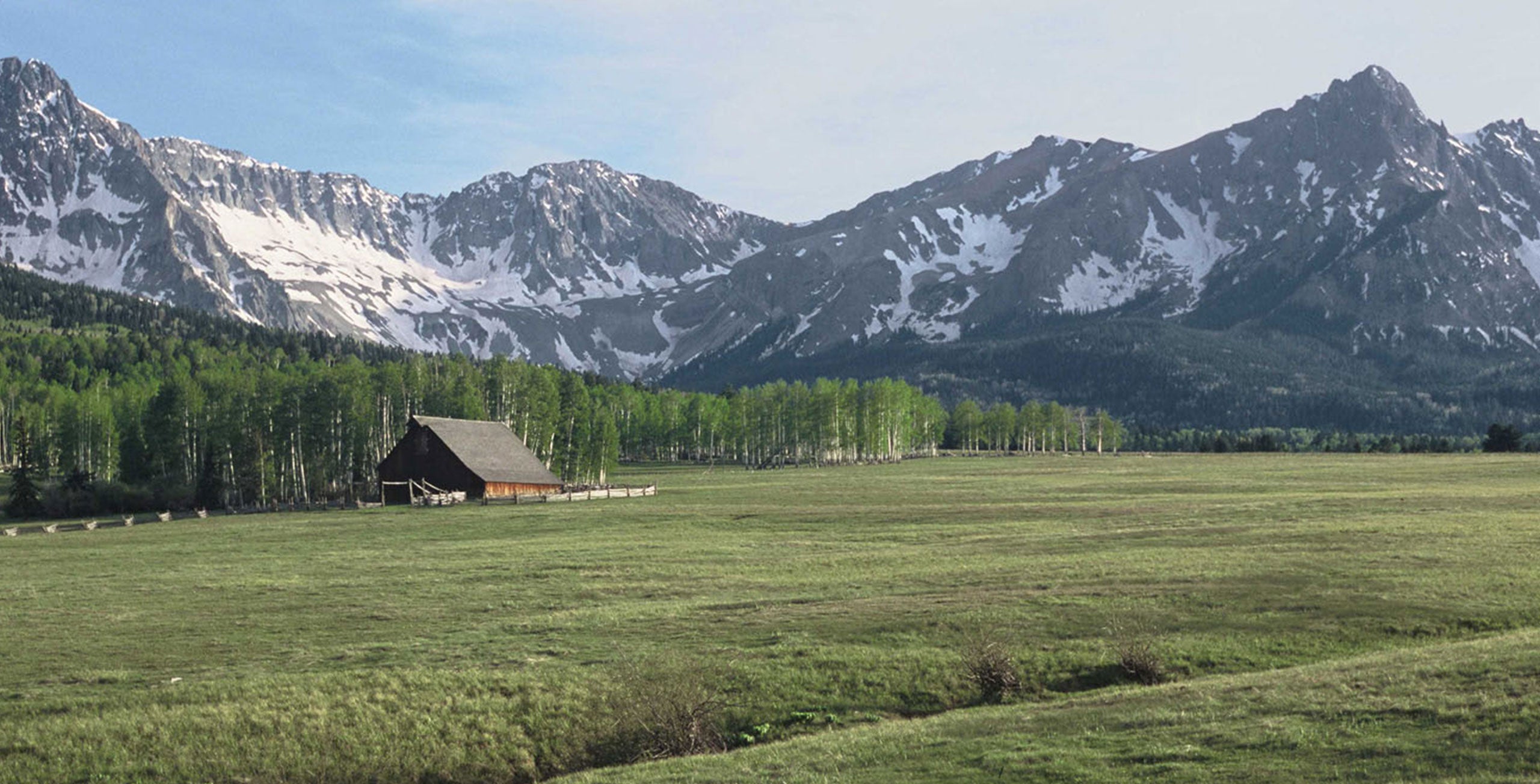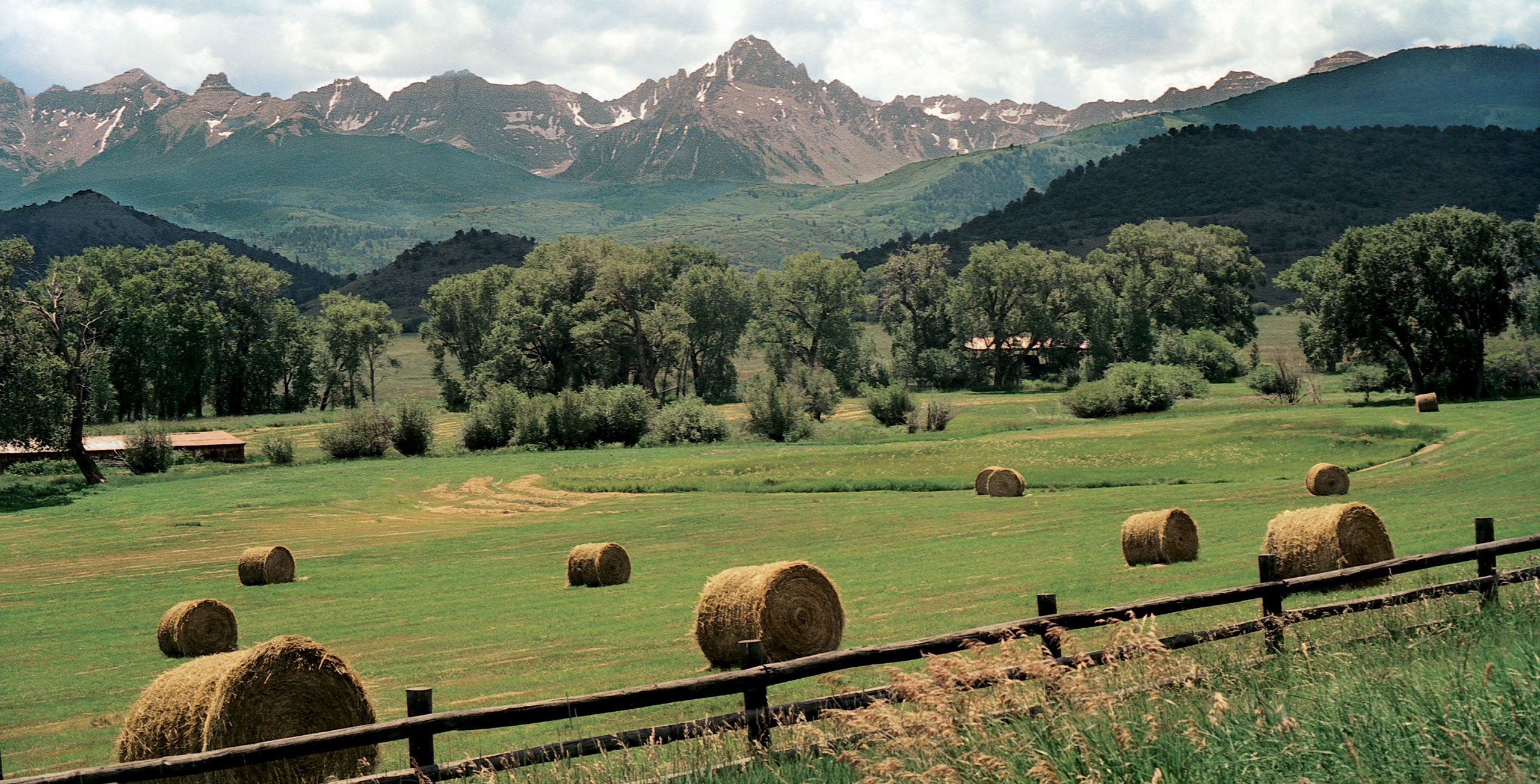 Ralph's passion for authenticity has always been the undercurrent of his aesthetic. He often shares pieces from his own closet with his design teams. The shearling he's wearing in a meeting today can be on a model tomorrow. Western icons and American workwear form the heart of Double RL, the line Ralph launched in 1993 and named after the ranch. A capsule of pieces from the Double RL Fall 2016 collection—including a pair of cowboy boots made by hand from vintage 1940s lasts—is crafted with roughout leather sourced from the ranch's cattle and marked with an embossed ranch brand. (Beyond fashion, the cattle also supply some of the burger beef at Ralph's restaurants in Chicago and New York.) When the feel is right, archived Double RL garments will reappear on the runway—a 1930s-style double-breasted wool coat, for example, was recut for women and made with Collection-level fabrics for the Fall 2016 show.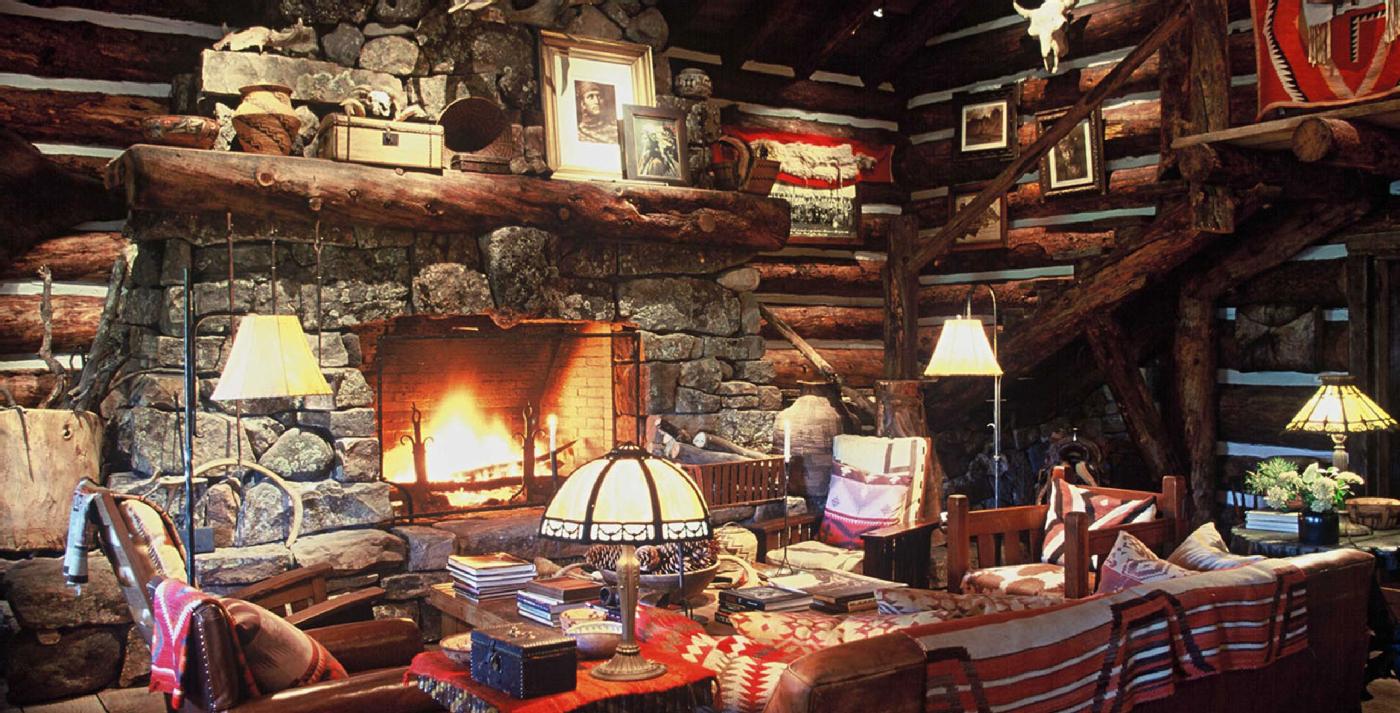 Buffy Birrittella, executive vice president of women's design and advertising, witnessed the inklings of Ralph's ranch life as early as 1976 on trips to Denver and Santa Fe. "He had images of, you know, what is a great fringe jacket? What is a great Western shirt?" she says. He started buying concho belts and camping out under the Santa Fe stars with his wife and young children. In 1978, Ralph debuted his first Western-inspired collections for men and women, to the surprise of a fashion industry fixated on Paris. "At the time, it wasn't really about a lifestyle," says Buffy, "because we weren't dressing cowgirls, you know? It was about finding all of these things that were [from] artisans that didn't exist anymore."
Some 100 artisans hand-embroidered the gown Lauren Bush paired with cowboy boots for her wedding to David Lauren at the Double RL Ranch in 2011. The couple celebrated with a reception at the very spot where David's parents fell in love with the land: the Vance barn, festooned with flowers in myriad shades of white. Riding in a horse-drawn carriage from the ceremony to the reception, "We had ten minutes to ourselves," David later recalled. "The mountains, the blue sky, the fields, the cows…it literally was like riding in Heaven."
That seems to be a feeling no one escapes at the Double RL Ranch, least of all Ralph himself. "It's a place to get closer to your soul," he says.
is the director of luxury editorial at Ralph Lauren.
www.dominicfraser.com
ALL PHOTOGRAPHS COURTESY OF RALPH LAUREN CORPORATION