"One truck," Brad Corbin barks into a Motorola radio. "Mousetrap upbound to Croakie Point." The radio crackles and another voice barks back, "Two truck. At Stone Phone Booth. Meet me at Croakie Point."
With the confidence of a man intimate with his habitat, Corbin, Jackson Hole Mountain Resort's tram supervisor, is inching along in a pickup truck partly fueled by vegetable oil to the top of the Crags—steep, backcountry terrain previously accessible only to those ambitious enough to hike up and ski down. He's speaking in a lingo derived from topographical landmarks—Stone Phone Booth is a notch in an old rockslide—to keep drivers aware of each other's locations should they need to squeeze through or issue a warning about a backhoe in reverse.
The mountain's engineers and operators are a month out from Thanksgiving—the resort's opening day. We're on our way to inspect Teton Lift, the high-speed quad that opened up Crags Run to skiers of all levels while positioning Jackson Hole to remain at the top of Forbes' list of best ski resorts in North America for the fourth consecutive year.
The road beneath us is narrow, its switchbacks like paperclips and its surface rutted with the loose rock that hints at miniature avalanches. There is no shoulder; one errant swerve and the veggie-mobile and its occupants will tumble down 1,600 feet of frozen ground carpeted in frosted brown grass and stubbled with granite outcroppings. A flatbed truck is hauling a heavy load of drywall up to Piste Mountain Bistro, a shared-plates spot snugged below the acclaimed Couloir Restaurant; ATVs with supplies are scurrying across snowless catwalks, and snow guns are spraying the white mist that will become the base layer for the 38 feet of average annual snowfall.
We zigzag around stately Douglas firs, whitebark pine, and slender aspens to the unload point of Teton Lift. Its chairs hang motionless above the pinpricking man-made snow, while the jagged peaks of the Teton Range soar skyward. Among the Western Hemisphere's youngest rock formations, the Tetons' forbidding crags are the result of friction along a fault that occurred 10 million years ago. At their tips, they are dusted like powdered doughnuts. So is one of the area's most famous natural landmarks to the east, the Sleeping Indian, who seems even calmer than usual in this shoulder season.
The Teton Lift is Jackson Hole's most significant development since the December 2008 unveiling of Big Red, the $28 million, shiny box-on-a-cable that can move 600 people up to the 10,450-foot Rendezvous Mountain summit in an hour. Three years in the making, Teton Lift—at four skiers per hanging bench—will move 2,000 people an hour to new routes like Crags, Kemmerer Run, and Wide Open. These 200 acres of new terrain, some of them groomed, are more forgiving than the other bowls and chutes that require the highly technical skiing for which Jackson Hole has become known.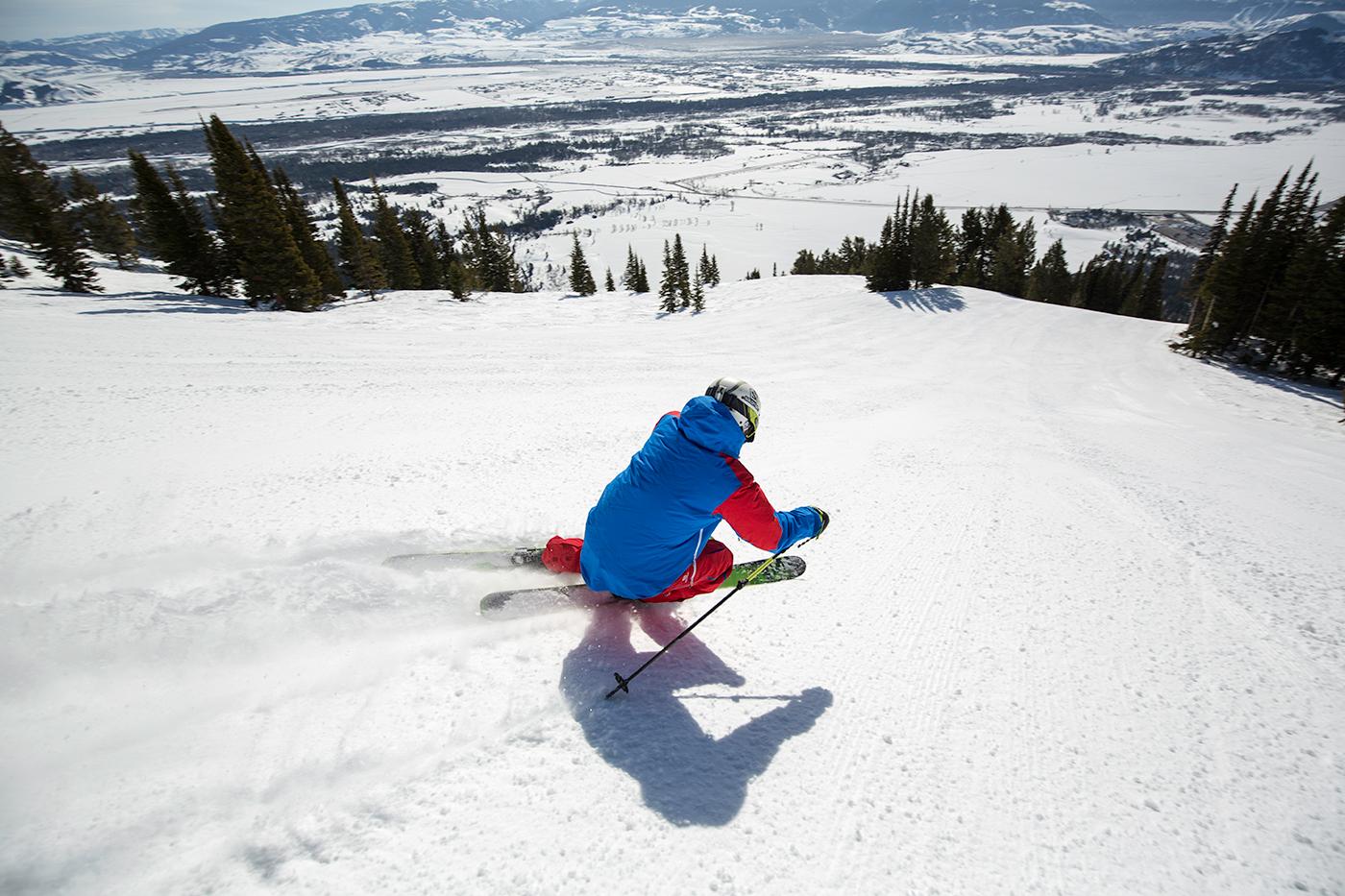 But a source of concern—or elation, depending on which side of the mountain you ski—is that Teton Lift unloads daring skiers closer to the drop-off point into Granite Canyon, a dangerous backcountry wilderness that is not monitored by ski patrol. Though the resort has built a berm and posted prominent warnings listing the risks, those willing to incur the sharp vertical hike to its access point will not be stopped. After all, it's that live-and-let-live pioneer spirit that keeps Jackson Hole a favorite among professional snowboarders like Travis Rice, who's transformed himself from hometown prodigy to a modern-day, free-riding phenomenon.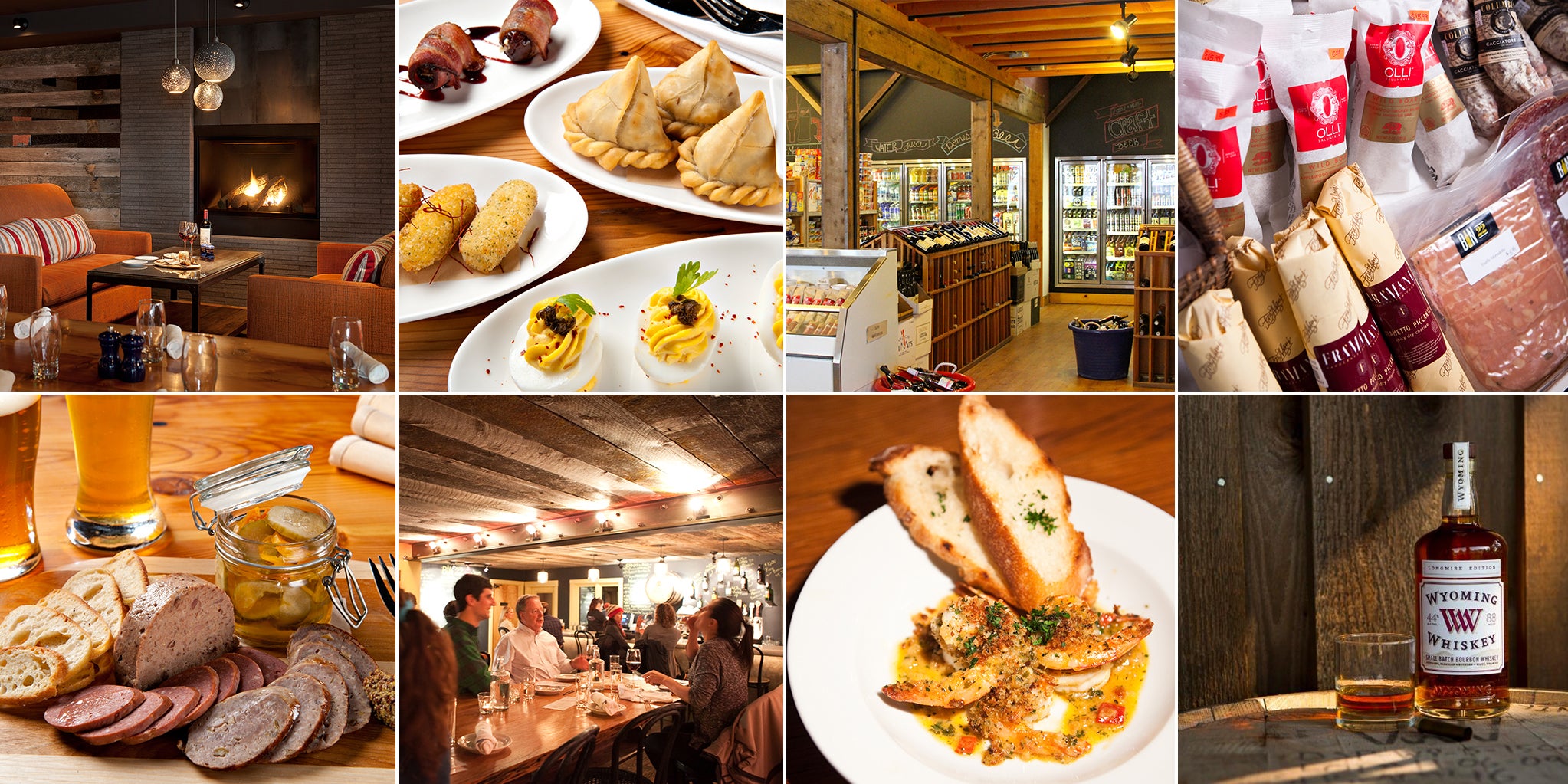 There's plenty to discover off the slopes as well. In a town where après doubles as a verb, visitors have a slew of new places to kick back after their 100th—or first—day on the slopes. Spur is a swanky spot with both bar and booth dining that serves Skuna Bay salmon, buffalo short ribs, and Kobe steak, while petite hideaway Bin22 offers tapas-style dishes and an expert wine list. Tucked inside a gas station on the edge of Teton Village there's Bodega, which offers up a sophisticated take on road trip essentials, like charcuterie from haute deli The Meatery. The addictive frozen cocktails called Sloshies are a must if you can handle the brain freeze (and aren't driving). Or warm up at Wyoming Whiskey, a local distillery whose bourbon is receiving high marks thanks to the efforts of industry legend Nancy "The Nose" Fraley.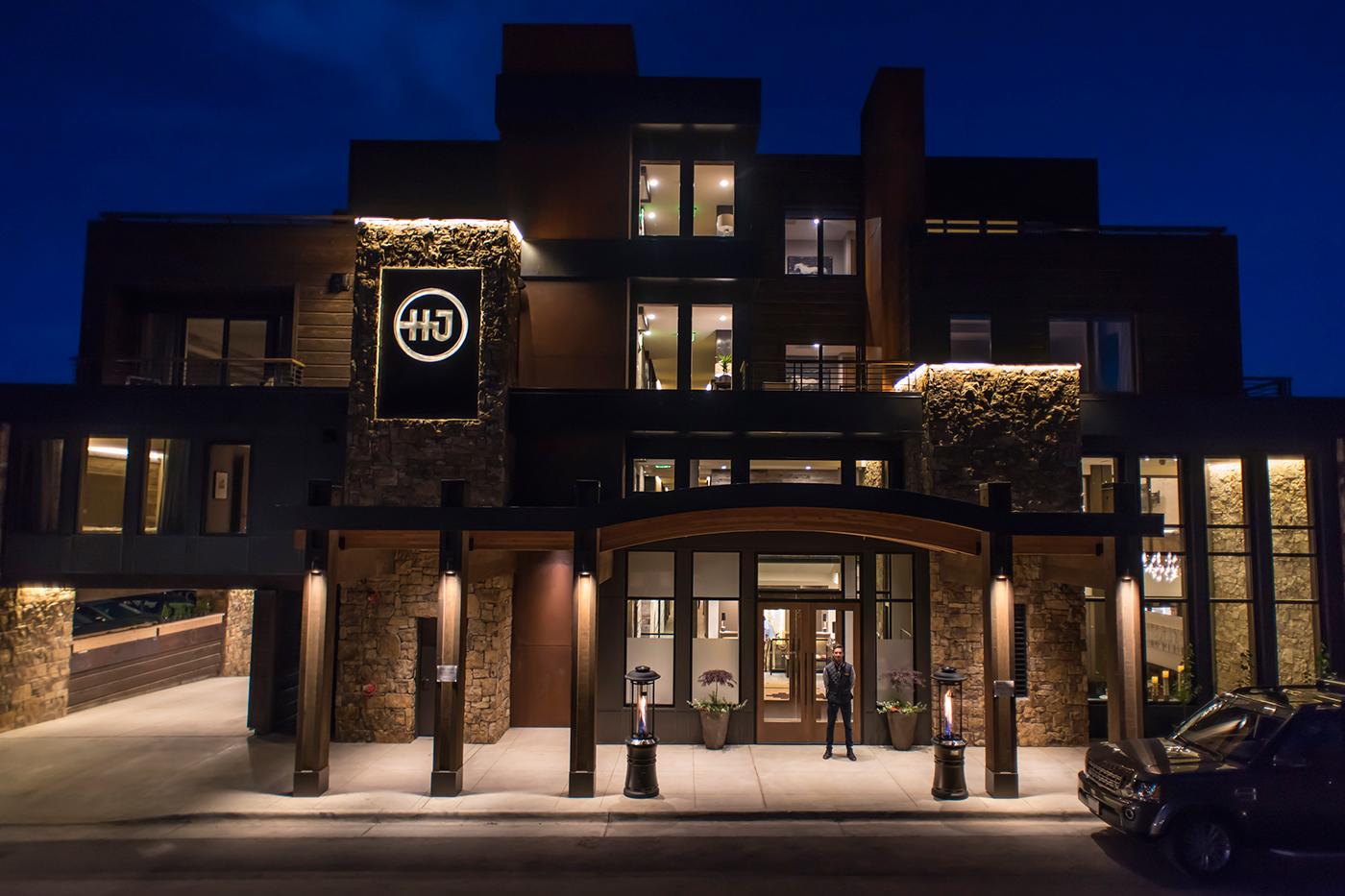 After a full day of skiing, eating, and drinking, Hotel Jackson—situated just off the town square—has the requisite rustic-chic accoutrements: reclaimed barn wood, stools covered in hide, and intricately beaded Native American headdresses hung alongside wildlife art. (Oh, and in-room fireplaces, which pair well with a nightcap of Wyoming Whiskey.) Just make sure to get your rest—the Teton Lift opens the next day at 9 a.m. sharp.
is an award-winning journalist whose work has appeared in Town & Country, The New York Times, and the Wall Street Journal.
PHOTOGRAPH BY JIMMY CHIN
PHOTOGRAPH COURTESY OF CREATIVE COMMONS
PHOTOGRAPH COURTESY OF JACKSON HOLE MOUNTAIN RESORT
PHOTOGRAPHS COURTESY OF BIN22, BODEGA, AND SPUR
PHOTOGRAPH COURTESY OF HOTEL JACKSON