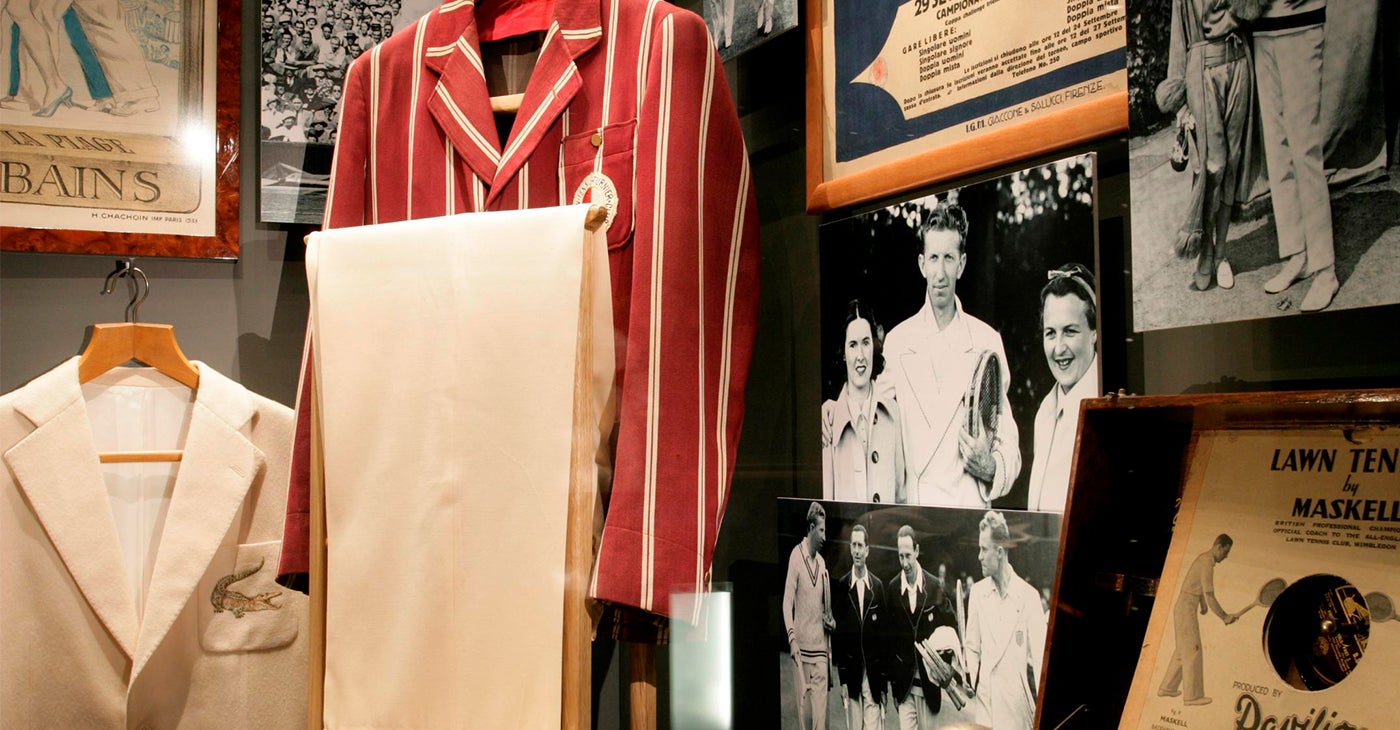 Sport
HOLDING COURT
A mix of style heritage and sartorial rebellion has made Wimbledon the world's best-dressed tennis tournament since its inaugural match in 1877. Here, a closer look at the on-court fashion evolution through the decades
Fashion is often about breaking rules. Unless it's at Wimbledon, where it is about staying within the rules. The ban on colored clothing, with Wimbledon's insistence that players wear all white on the grass courts, might just be the most celebrated rule in tennis. And it's what has given the oldest tournament in the world its distinctive aesthetic for more than a century. But that mandate is just one element of the story of fashion on the lawns—a narrative captured by the Wimbledon Museum, which has been cataloging players' outfits for more than 40 years (with this year's winners' pieces going on display the Wednesday after the championships). It begins in the 19th century with corsets so restrictive that women could barely breathe or move, and the oddity of something called a tennis apron. And it continues into the modern day, in which players' outfits influence streetwear, and vice versa. Below, a survey through the decades of the most influential, iconic, and provocative moments in Wimbledon's sartorial history.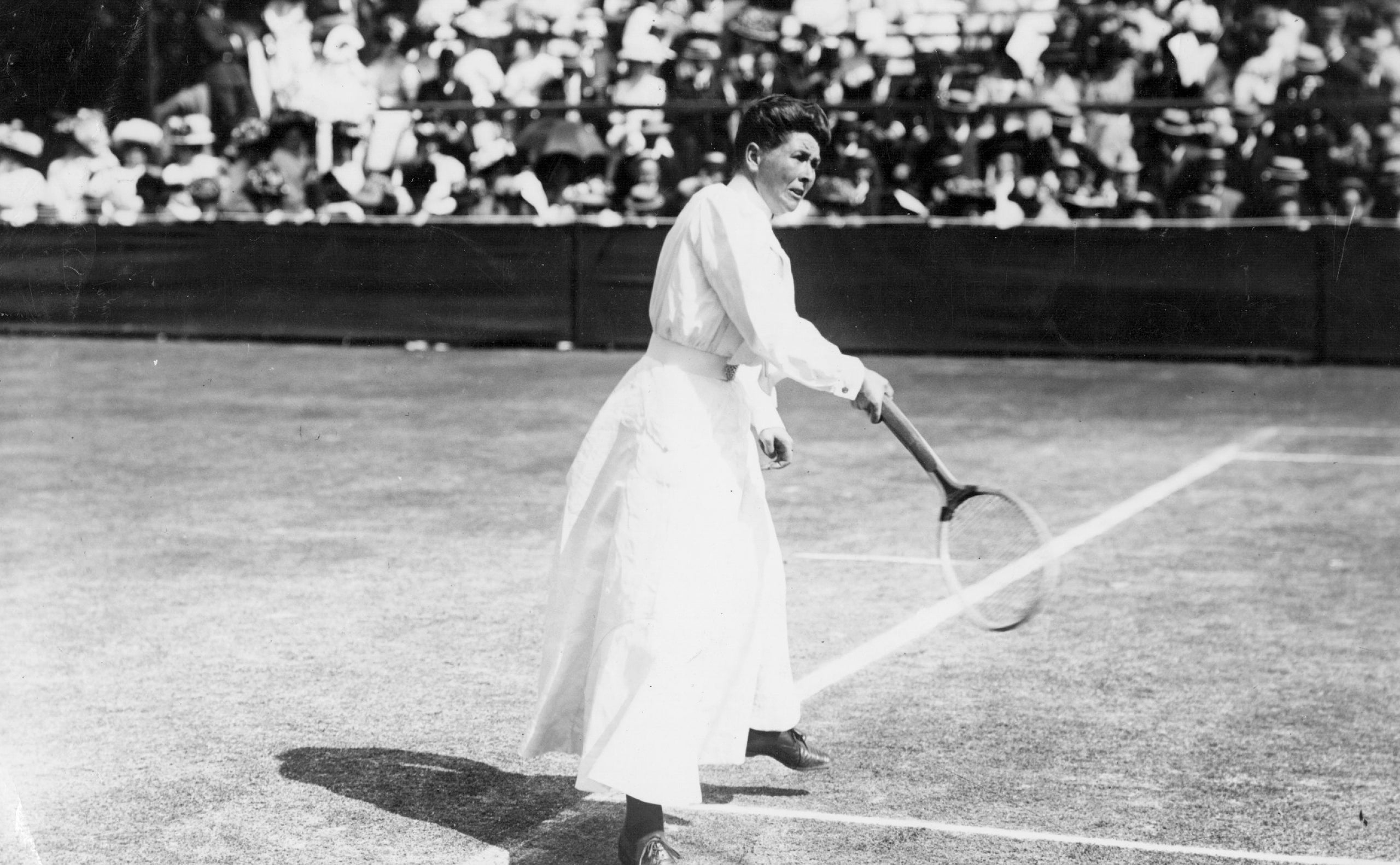 "Showy" is how Adam Chadwick, head of the Wimbledon Museum, which probably has the most comprehensive collection of tennis clothing in the world, describes the outfits worn in the 19th century. Back then (Wimbledon began in 1877), the primary consideration was courtship rather than court-craft. "In the early days, tennis allowed men and women to meet one another, so they wanted to look their best," says Chadwick. "That ran counter to the freedom to actually play the game." The emphasis was on style, with almost no thought to practicality. Whether you could run for a ball in your outfit was hardly a concern. Women wore corsets; long, heavy dresses that covered their arms and weighed more than 10 pounds; and "tennis aprons" with pockets for storing balls, meaning ladies didn't have to bend down to pick them up. The men, meanwhile, competed in long flannel trousers. In those early years, the choice to wear white was aesthetic. Simply put, it didn't show sweat, which, as Chadwick explains, "wouldn't have been enormously conducive to courtship."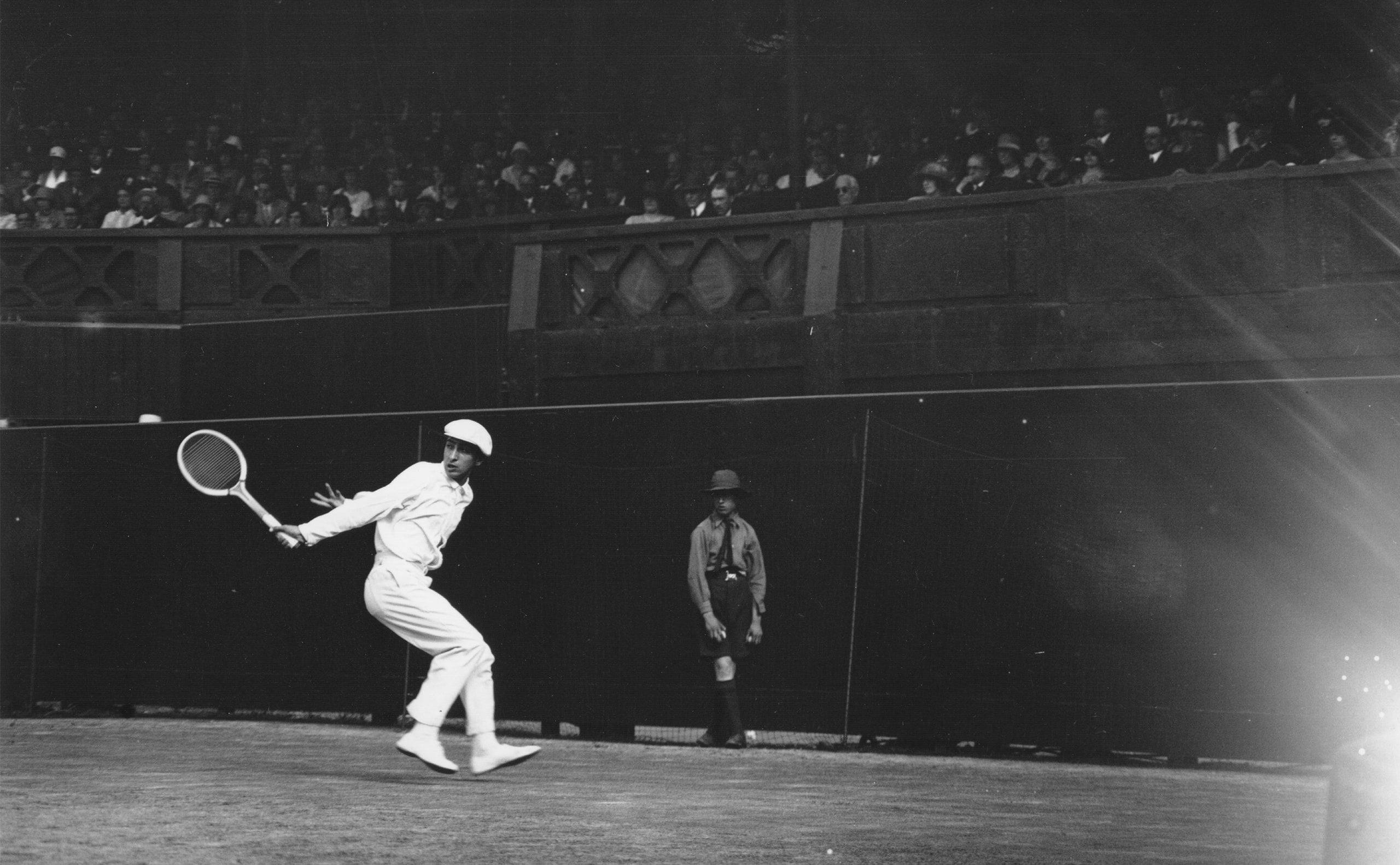 Nothing scandalized tennis like the first female players who dared to flash their ankles on the court. Fashion was changing as athletes began demanding clothes that would give them the freedom to move around. Corsets were ditched and hemlines rose (a reflection of the liberalization of society that nonetheless didn't stop some people from expressing their shock at seeing a woman's leg as she dashed about the grass). The era was best defined by a French player, Suzanne Lenglen, nicknamed La Diva, who was known for her balletic movement. "Lenglen put on a show of her movement, and her dress—looser and more relaxed—was worn to match that," Chadwick says. Making a statement was similarly important to male competitors, who began to wear blazers on the court. However, men were still competing in long flannel pants at this time—it wasn't until the 1930s that a man first wore shorts.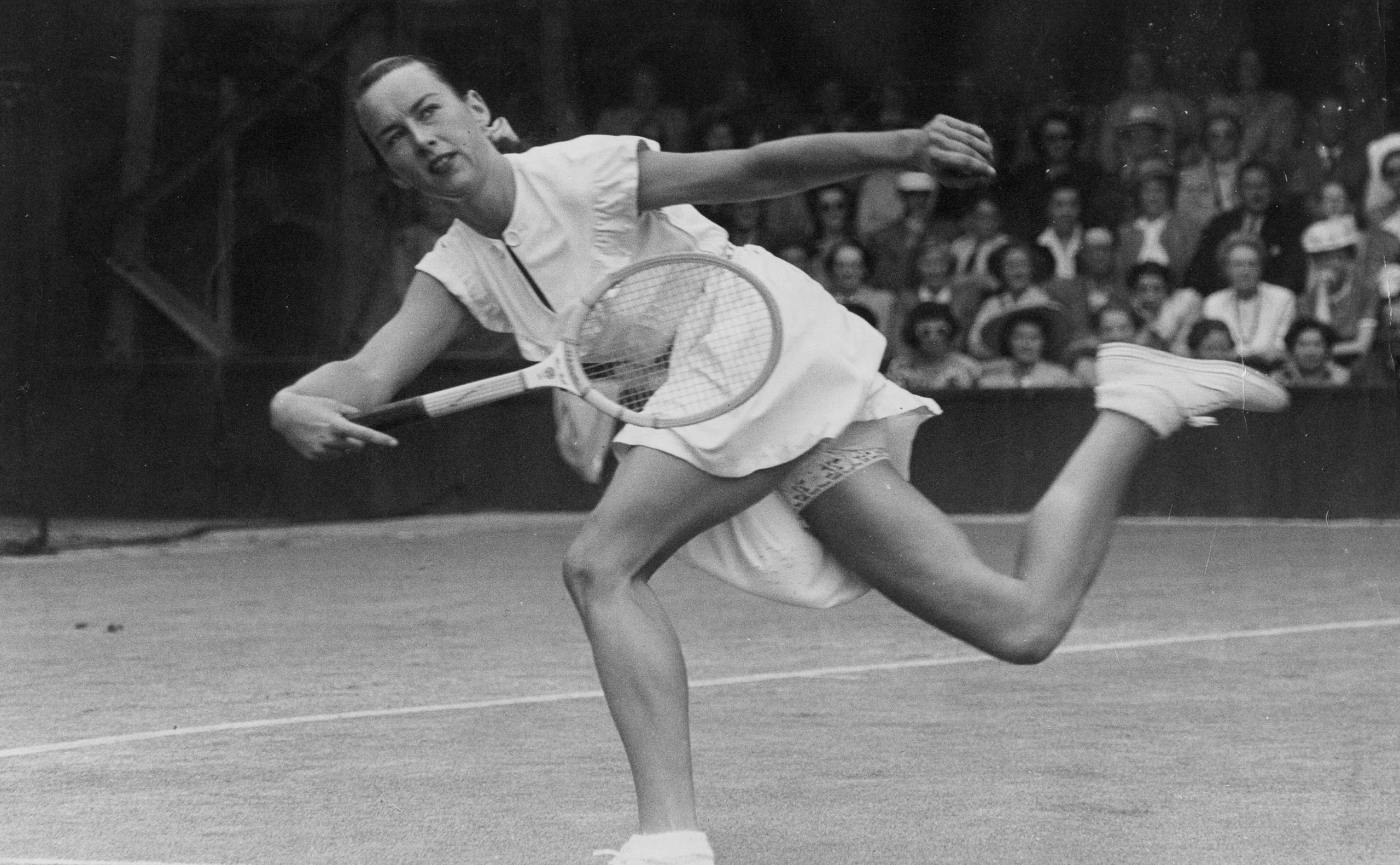 Petticoats were "the difference between decorum and décor," according to fashion designer Ted Tinling, at a time when tennis skirts and dresses were getting shorter. When it came to Wimbledon's style transformation, "Tinling was a key figure, with his modern take on the Victorian petticoat," says Chadwick. The most controversial of Tinling's outfits? The one he created for Gertrude Moran, who became known as Gorgeous Gussie and appeared at the 1949 tournament in a short dress and lace-trimmed undergarments. Immediately there was concern about what effect this clothing might have on the royal family and high society. Such was the hysteria that summer that the underwear was even discussed in Parliament.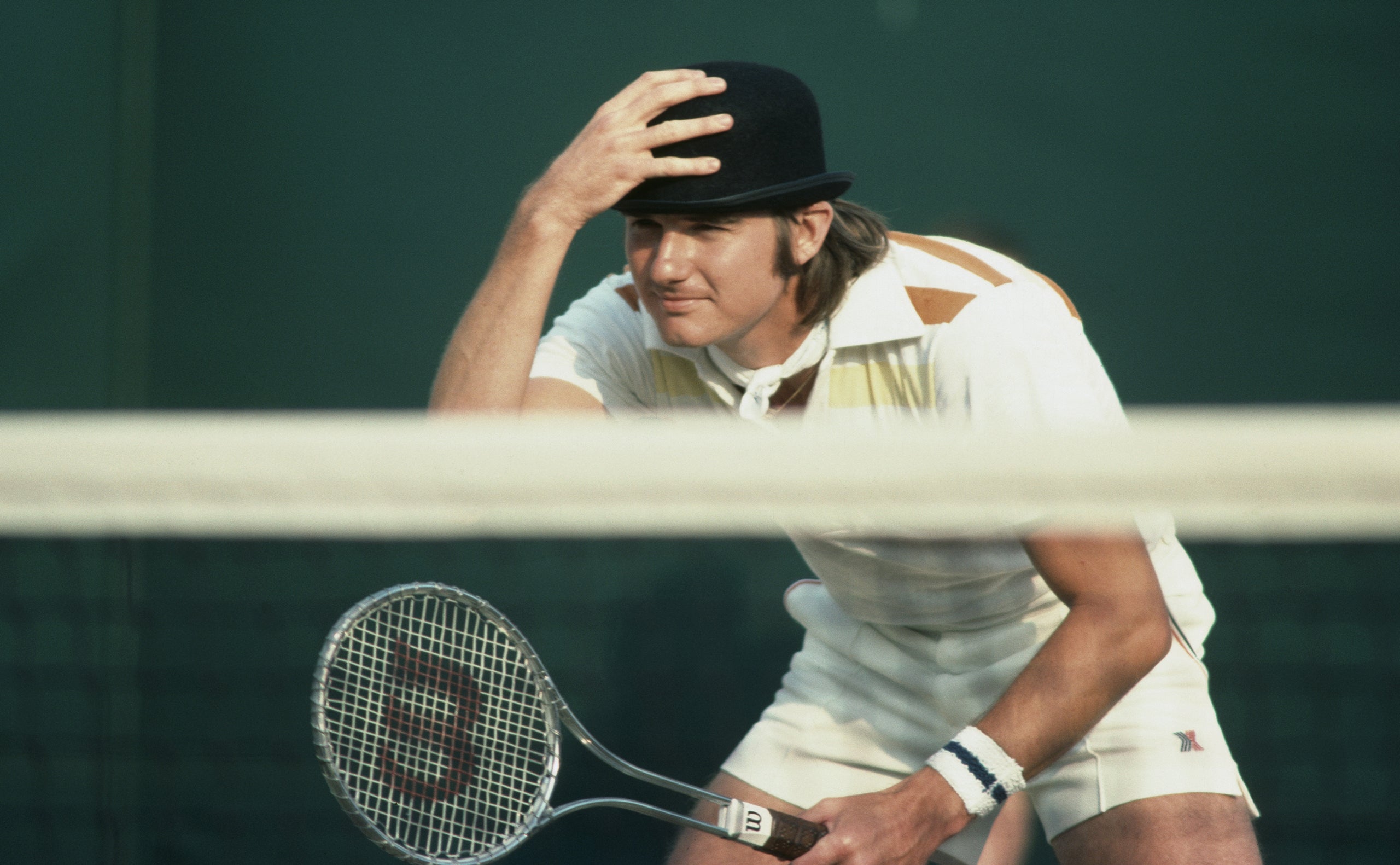 If the hemlines of women's dresses said something about society in the 1920s, it was the length of men's tennis shorts in the 1970s and '80s that embodied the zeitgeist. They could hardly have been shorter or tighter. When it came to the women's game, one of the most historic items from the time period became the pink cardigan that Virginia Wade wore for the 1977 women's final (she remains the last British woman to have won the title). As she walked onto Centre Court, she noted that Queen Elizabeth, who was sitting in the royal box, was wearing a coat and hat in the same shade of pink. That was when Wade knew it was going to be her day.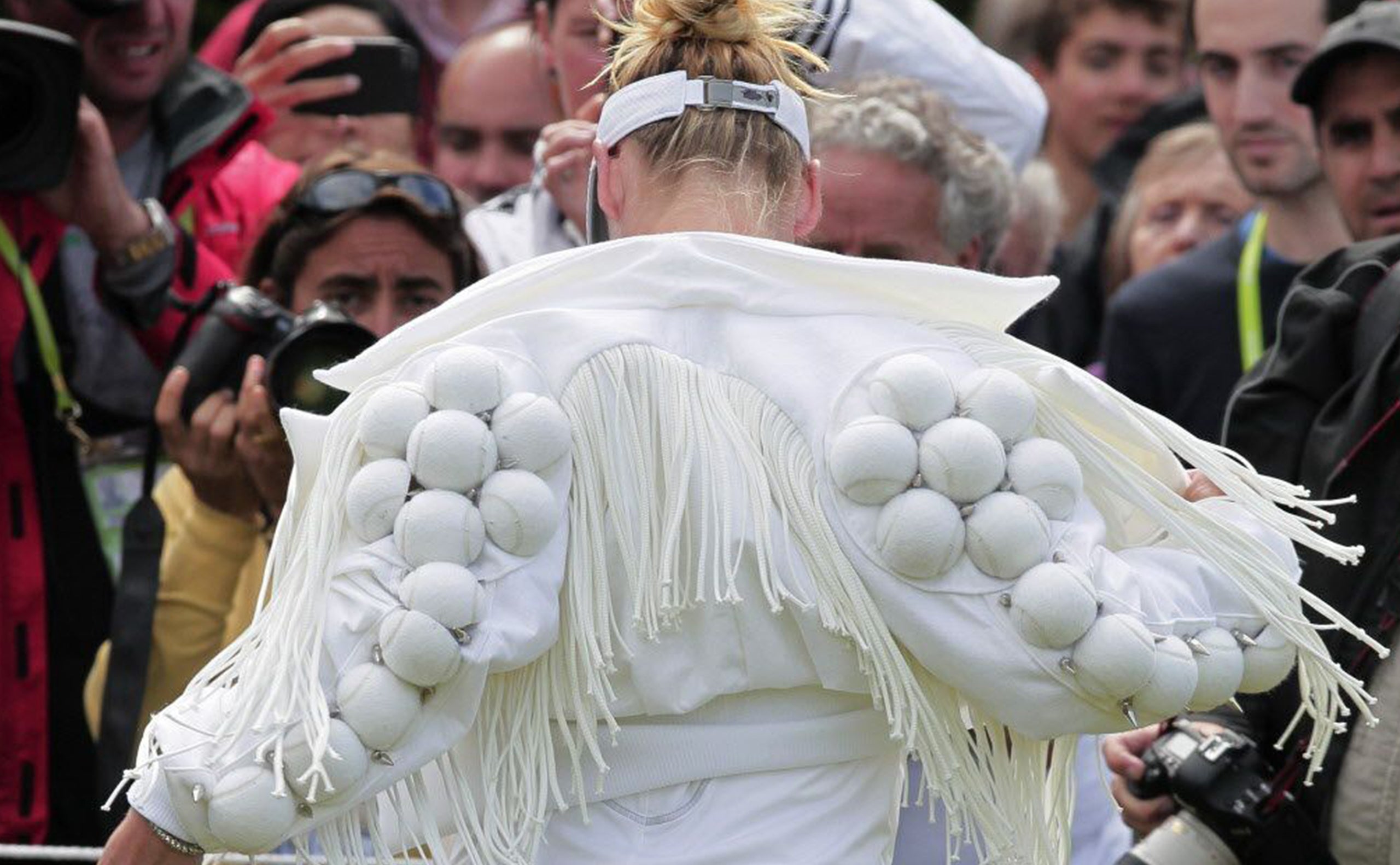 With the rules about white clothing becoming stricter in recent years—now only a tiny amount of color is permitted—clothing designers have to be even more inventive to create distinctive, even iconic, outfits. Some players have chosen to express their individuality with a walk-on coat or sweater, which is removed before play begins, or by customizing their clothes and shoes. And though modern fabrics help the athletes to keep cool, the winners' pieces (which tend to end up in the Wimbledon Museum) still need to be cleaned before going on display. "We only want clothes that have been worn in matches," says Chadwick, "but we don't want to display pieces that are soaked in champagne!"
is a tennis journalist and author. He lives in London with his wife and two daughters.
Courtesy of ©AELTC/T. Lovelock
Courtesy of Getty Images
Courtesy of Getty Images
Courtesy of Getty Images
Courtesy of Getty Images
Courtesy of Wikimedia Commons