Ralph Lauren Home
Pink Pony Love Mug
Added to Wishlist
Sign in to create lists and save your items for longer than 30 days
Sign in / register
One Size

Unavailable

Select your size and we'll email you if it's back in stock
Twenty-five percent of the purchase price of this porcelain mug helps benefit programs for cancer screenings, early treatment, research, and patient navigation. It's a stylish way to show your support for reducing disparities in cancer care and improving access to quality treatment for everyone at an earlier, more curable stage.
4¼" H x 3½" diameter.
16 oz. capacity.
"L," heart graphic with signature Pony, "VE" printed at the front. "#PINKPONY" printed at the reverse.
Porcelain.
Dishwasher and microwave safe. Imported.
Twenty-five percent of the purchase price of this item is directed to an international network of cancer charities. Within the US, proceeds benefit the Pink Pony Fund of the Ralph Lauren Corporate Foundation.
To learn more, please visit RalphLauren.com/PinkPony.
Enjoy Free Fast Shipping on Orders $150+
Free Returns & Exchanges
Enjoy free returns and exchanges within 30 days of the order shipment date. Personalized items and gift boxes cannot be returned.
Returns & Exchanges Information
Ralph Lauren offers packaging designed to minimize waste. To receive your order with Reduced Packaging, select the check box on the Shipping page during checkout.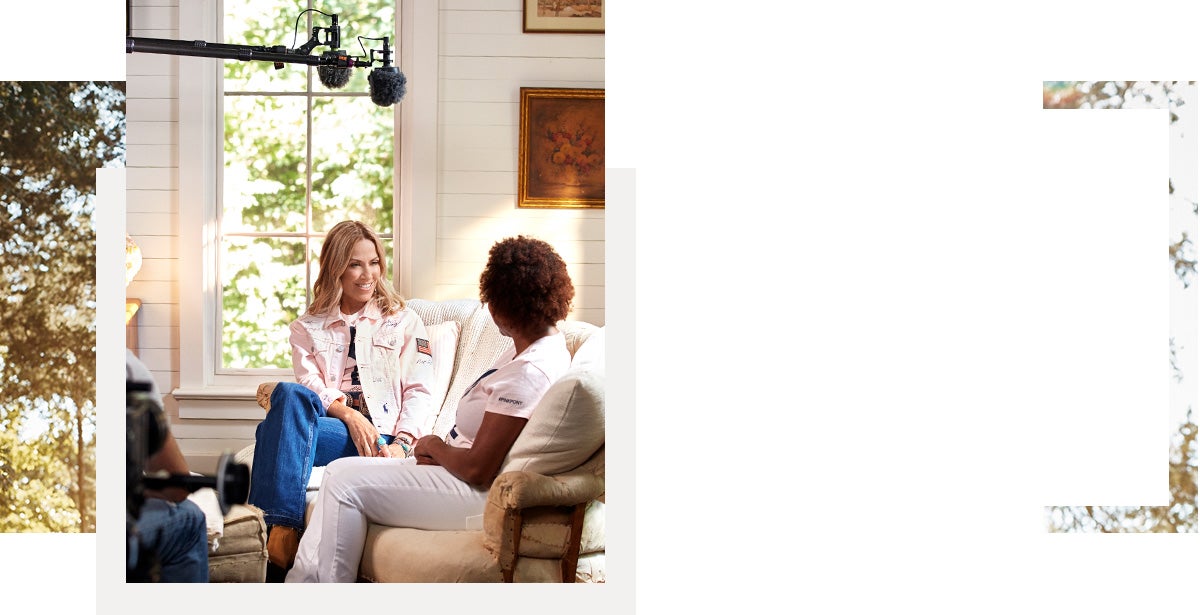 Let's Talk About Cancer
Featuring Sheryl Crow
For the Fall 2019 campaign, cancer survivor and Grammy-winning artist Sheryl Crow welcomed a group of individuals to her home in Nashville to share their stories as part of an intimate conversation series
Explore Now