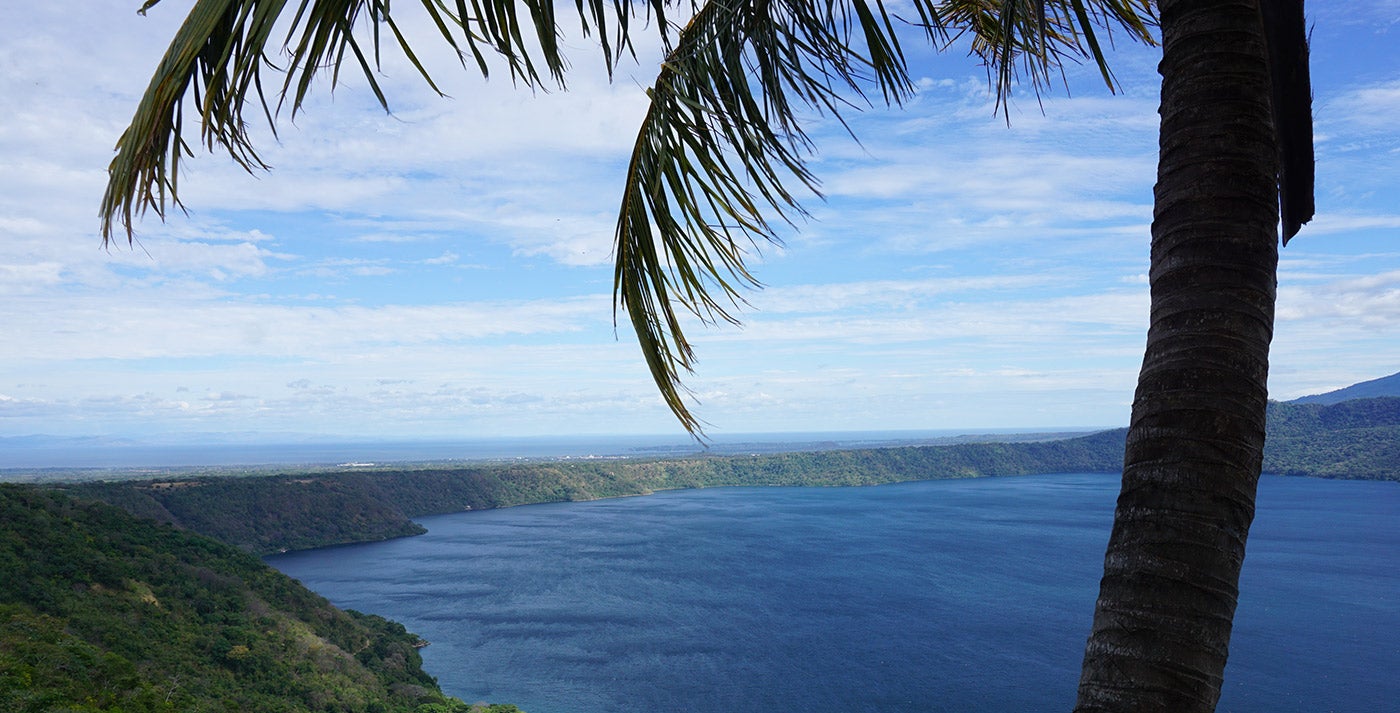 Travel
Peak Nicaragua
There's never been a better time to explore the Land of Lakes and Volcanoes (and Historical Cities and Pristine Beaches…)
Three truths to contemplate when exploring a country for the first time: If your guide is a former documentary filmmaker, you're bound to see some stunning views. When quality coffee (and yes, maybe a little rum) is in abundance, it's hard to have a bad time. Finally, it pays to visit at just the right moment on the popularity bell curve. On these points, Nicaragua is three for three.
Perhaps because it has been overlooked in favor of its decidedly discovered neighbor Costa Rica, Nicaragua has been allowed to ripen at its own pace, and now may be the moment to experience the country as it should be seen. And, for my money, that means seeing it with Dominic Allan, founder of specialty travel company Real Latin America and a BAFTA-nominated director in his previous career.
After flying into Managua and spending a night the Hotel Contempo, a smartly designed hotel with lush gardens that wind through the property, Allan's itinerary took full advantage of Nicaragua's myriad landscapes, mixing moments of adventure with occasions for deliberate relaxation—a fishing expedition down secret rivers, a hike to a secluded beach on a remote island, a taste of historical Granada's rum-tinged nightlife, an afternoon swim in the caldera of an extinct volcano, and studied downtime at an impeccably designed ecolodge. Below are just some of my many highlights.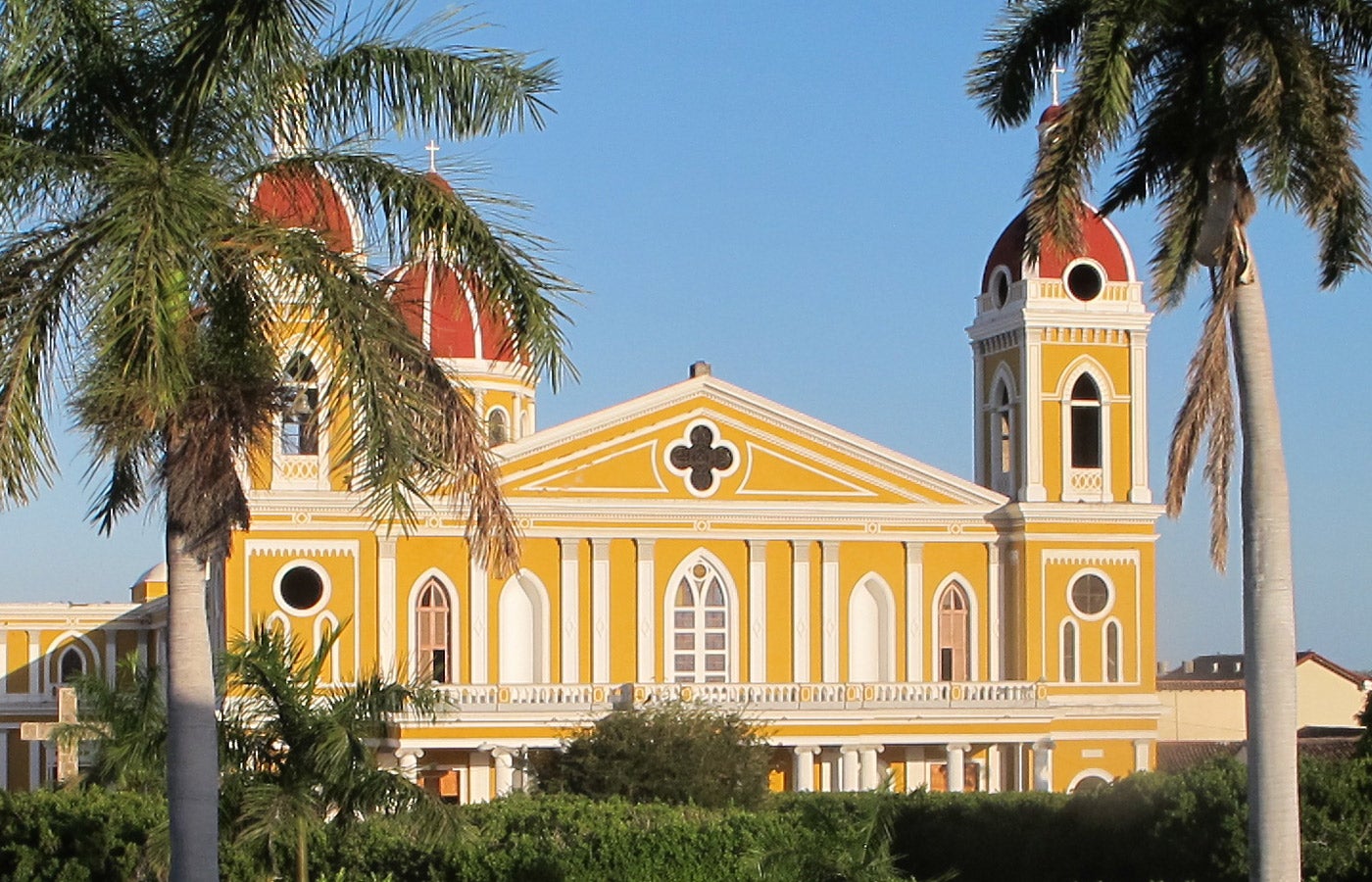 Founded in 1524, Granada is the oldest European-founded city in the Americas. A pre-Columbian center of culture, commerce, and politics, it was repeatedly sacked by English, French, and Dutch pirates. More recently it endured the Sandinista Revolution and subsequent Contra War. Now serving as the face of Nicaraguan tourism, the city is dripping in character, and made the perfect locale from which Allan and I would venture outward.
Wandering the city's narrow streets, the past revealed itself to me through gated doorways that gave way to palatial colonial rooms and interior courtyard gardens bursting with bird-of-paradise, vines, bougainvillea, rubber plants, and dracaenas.
As I climbed the bell tower of the 480-year-old Iglesia La Merced cathedral, I began to comprehend the city's unique location: on the shores of the largest freshwater lake in Central America, with the active Masaya volcano to the north, dormant volcano Mombacho looming to the south, and further south, the twin volcanoes of Ometepe island in the distance. Mark Twain, who journeyed here in 1866, wrote: "Two magnificent pyramids, clad in the softest and richest green, all flecked with shadow and sunshine, whose summits pierce the billowy clouds."—a vista grand enough to keep even his acerbic wit in check.
With the notable exception of its bustling marketplace, Granada moves at a leisurely pace—and has modern comforts to complement its colonial bearing. The bohemian chic Tribal Hotel, situated just off the city center, made for stylish repose between excursions. I found its casually luxe interior courtyard (lined with deep sofas) to be an airy oasis during the day and intimate candlelit haunt in the evening.
After an evening of Nica Libres (a rum and cola, but with Nicaraguan Flor de Caña rum), my slightly edgy morning state was eased by a breakfast featuring shockingly fresh fruits and terrifically satisfying coffee. Before embarking for the day, I met a young French couple who were asking themselves the same question I was: "This courtyard is so nice, why would we leave?"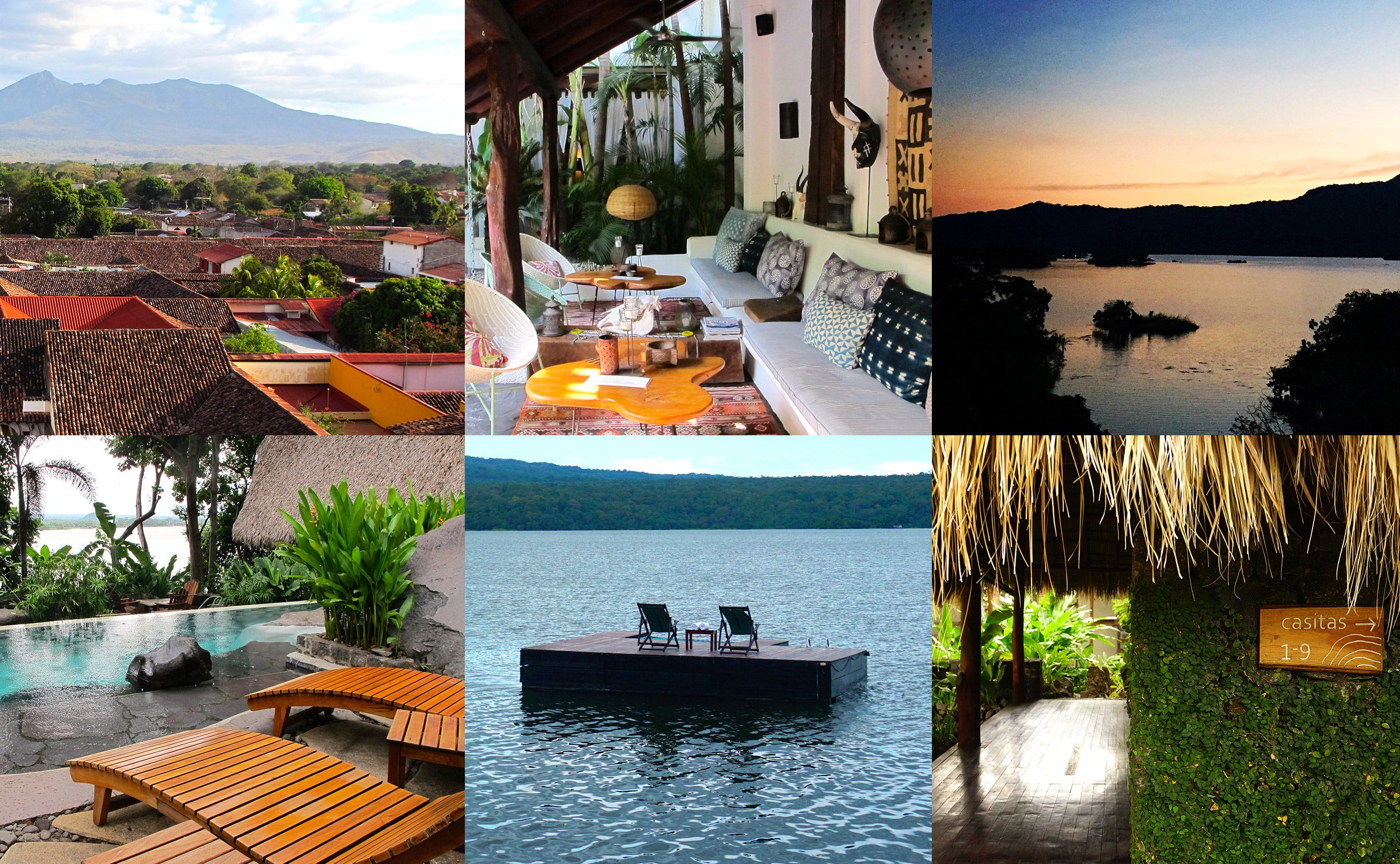 A 30-minute drive south led Allan and I to the site of our first overnight excursion. When Mombacho volcano erupted thousands of years ago, the explosion hurled basaltic rocks the size of small buildings into adjacent Lake Nicaragua. A few kilometers south of Granada, those rocks now form an archipelago of tiny islands called Las Isletas: rich with vegetation and bird life, home to a refuge for rescued monkeys, and dotted with small fishing villages and tucked-away homes of wealthy Nicaraguans.
Las Isletas are home to Jicaro Island Ecolodge, a secluded luxury hideaway occupying a tiny island, shrouded in trees. Jicaro was conceived for sustainability and low environmental impact throughout, to preserve the island's incredible biodiversity.
The entire compound is made from salvaged Nicaraguan hardwoods, with slatted construction allowing for natural cooling and ventilation. The effect is remarkably calming, aided by a floating platform for morning yoga, an organic restaurant, plus kayaks to explore the surrounding islands.
I awoke to the sounds of waves lapping just below my casita's patio, and a breeze in the mangrove trees. Mombacho emerged in the distance, shrouded in the morning clouds. A vireo with brilliant green and yellow feathers perched on the landing next to me and stared in the same direction, perhaps feeling the same astonishment I did: how a moment of cataclysmic power could give birth to a place so tranquil.
Another quick drive brought us to Apoya Lagoon for a day trip. A lake in the caldera of a dormant volcano a little over three miles in diameter, the Instagram-baiting lagoon is defined by strong blue, mineral-rich water heated by thermal vents. Home to an extraordinary variety of plant and animal life, Apoyo offers both a bit of adventurous exploration mixed with studied leisure.
On the northwest shore, Casa Marimba, a colorful lodge founded by a French expat, welcomed us for an utterly chill afternoon of swimming and peaceful relaxation. Their restaurant features an eclectic, ever-changing locally sourced organic menu, including deliciously tangy fruit drinks.
A quick flight on the national airline brought us to Nicaragua's Caribbean coast and to the way-off-the-beaten-path Creole town of Bluefields. Allan and I spent the day fishing and exploring the untouched jungle rivers. Despite few initial bites, our affable, genuinely hilarious guide Orlando gently insisted we continue fishing.
"This is the place," Orlando said of a particular contour in the Rio Yeladina where the best fish were lurking below. Persistence paid off as we pulled in a few gleaming foot-long snook, which grilled up rather nicely for lunch.
This was precisely the moment I'd hoped to find: an extraordinary setting, clean air, great company—a full sensory experience in a pristine natural place. A bit of adventure and discovery, interspersed with deliberate relaxation and contemplation.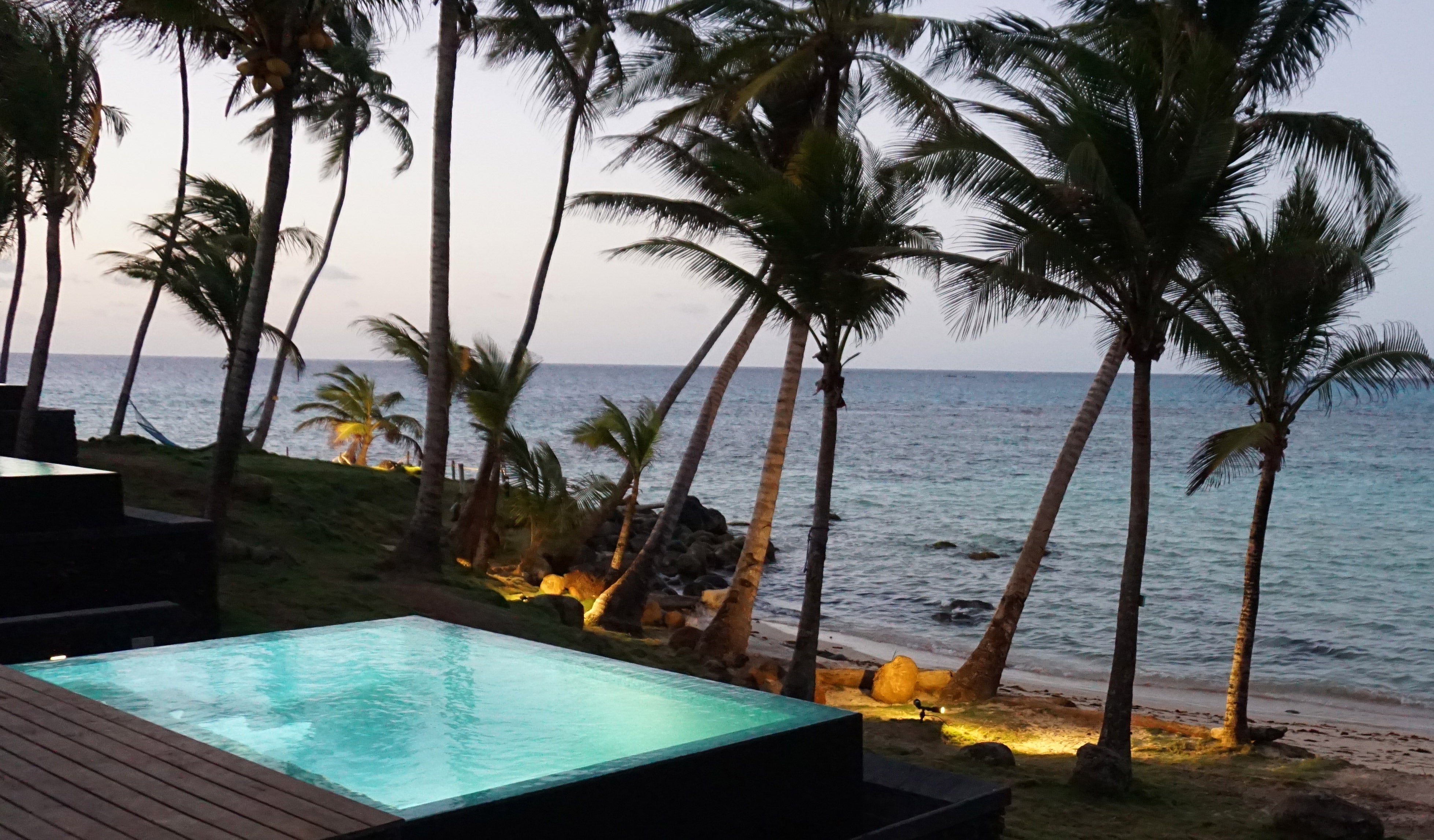 The gradual evolution of Caribbean Nicaragua as a destination is best epitomized by Little Corn Island, a two-mile-long emerald gem off the eastern coast that we reached via a quick flight to neighboring Big Corn Island and an enlivening island transfer via open-air mango boat. However, all was well once we reached the Yemaya Hideaway & Resort—16 smartly arranged bungalows inhabiting an idyllic slice of beach on the northern end of the island where I stayed, which succinctly capture the many pleasures of Little Corn.
Every aspect of Yemaya has been masterminded by its gregarious general manager who tends the on-site garden, from which organic fruits and vegetables are incorporated into the restaurant's excellent offerings by an Australian chef who cut his teeth in Michelin-starred kitchens in Paris, Rome, and New York.
Translucent waters of the surrounding reef can be explored via sailboat, scuba, paddleboard, snorkel, or kayak, and the island's crisscrossing trails often end on stunning hidden beaches. Hammocks are plenty, as hammocks should be.
Evenings approached with measured ease. A thousand ambient changes unfolded slowly: the soft breeze from the northwest cooled slightly, the clouds on the horizon adopted a delicate pinkish hue, the ocean's shades of aquamarine deepened and blend into cobalt.
As the shimmering afternoon receded, and the day moved toward a serene dusk, a kind of island synesthesia set in: the vistas, fragrances, and sounds of the ocean and the island blended and engendered a sedated reverie. My mind narrowed to a single notion: observing, and hopefully, in some small way, absorbing the beauty of this exquisite place.
is a writer and traveler who lives in Los Angeles during the hot months, and Tucson, Arizona, in the hotter months. He loves democracy, Pueblan cemitas, and Arsenal Football Club.
Photograph by Andrew Bangs
Photograph by Dominic Allan; Courtesy of Real Latin America
Photographs by Dominic Allan; Courtesy of Real Latin America
Photographs by Andrew Bangs