The Willowemoc and the Beaverkill—two of the most storied trout streams in the northeast—flow into one another in Roscoe, New York, creating some of America's most fertile fishing waters. But 7 miles upstream, another confluence is happening that you don't have to be a fly-fishing aficionado to appreciate.
Livingston Manor (population: roughly 1,200) is at a beautiful, delicate point that small towns rarely stay in for long—especially in the Catskills, where the proximity to New York City (and its residents looking for a weekend escape) can make for constant flux. It is still itself, even as outsiders are providing a needed refresh. The character of this understated hamlet—a mix of outdoorsy and old school, blue collar and chic—is unique in the region. The country living in "the Manor," as locals call it, feels more backwoods than much of the Hudson Valley yet less agrarian-arty than other parts of the Catskills. More than those well-trodden niches, it has what people were looking for in their rural escapes a hundred years ago.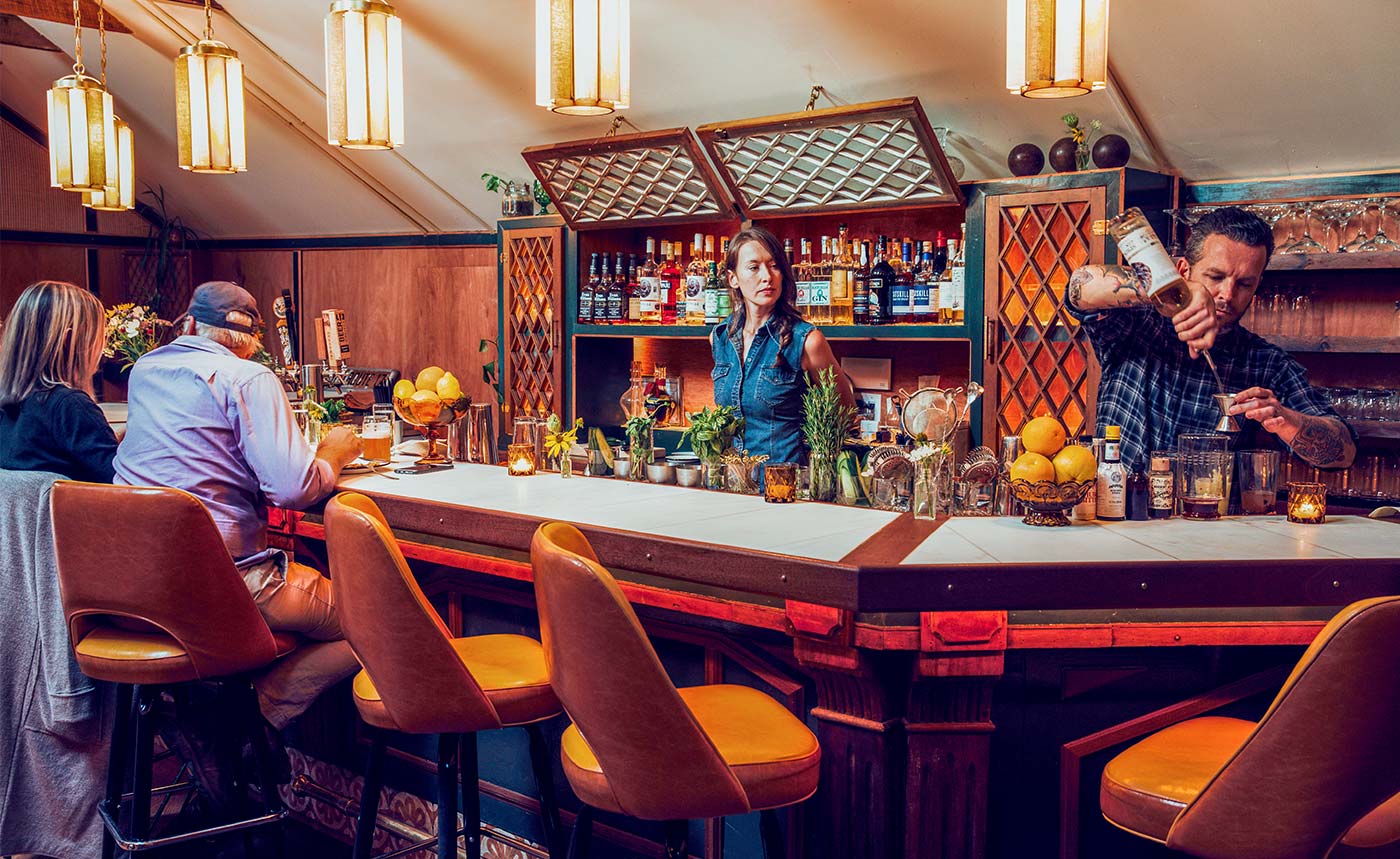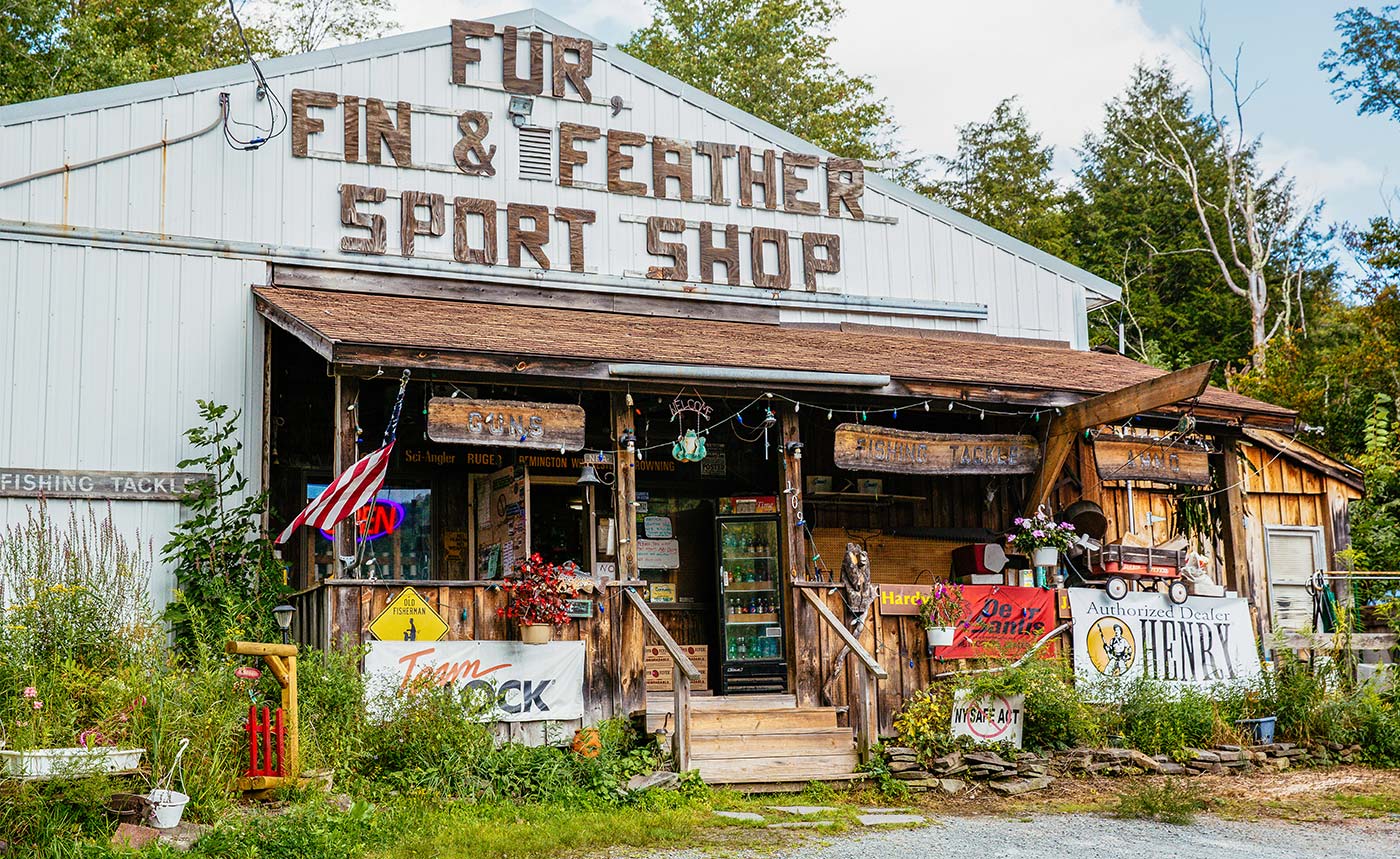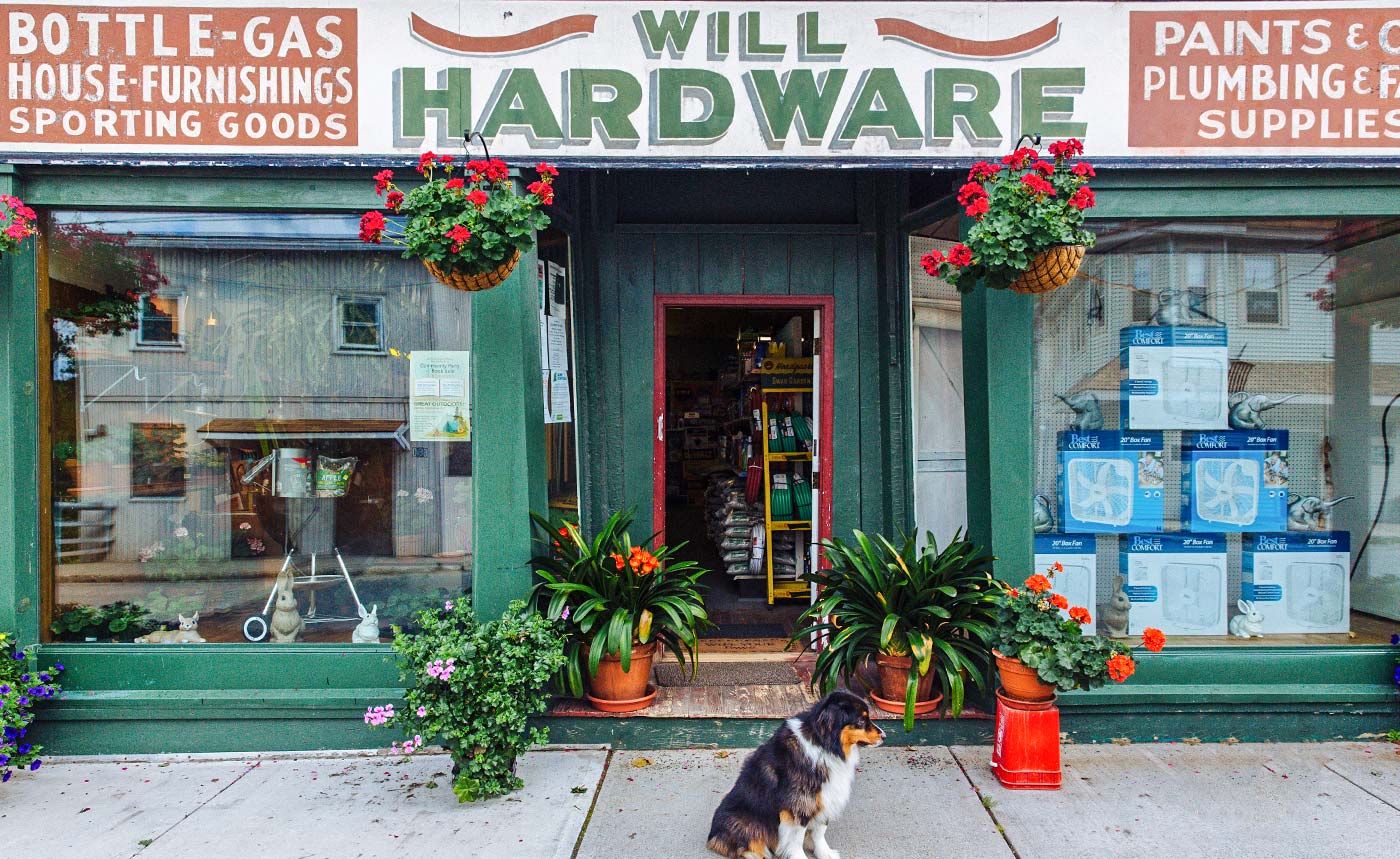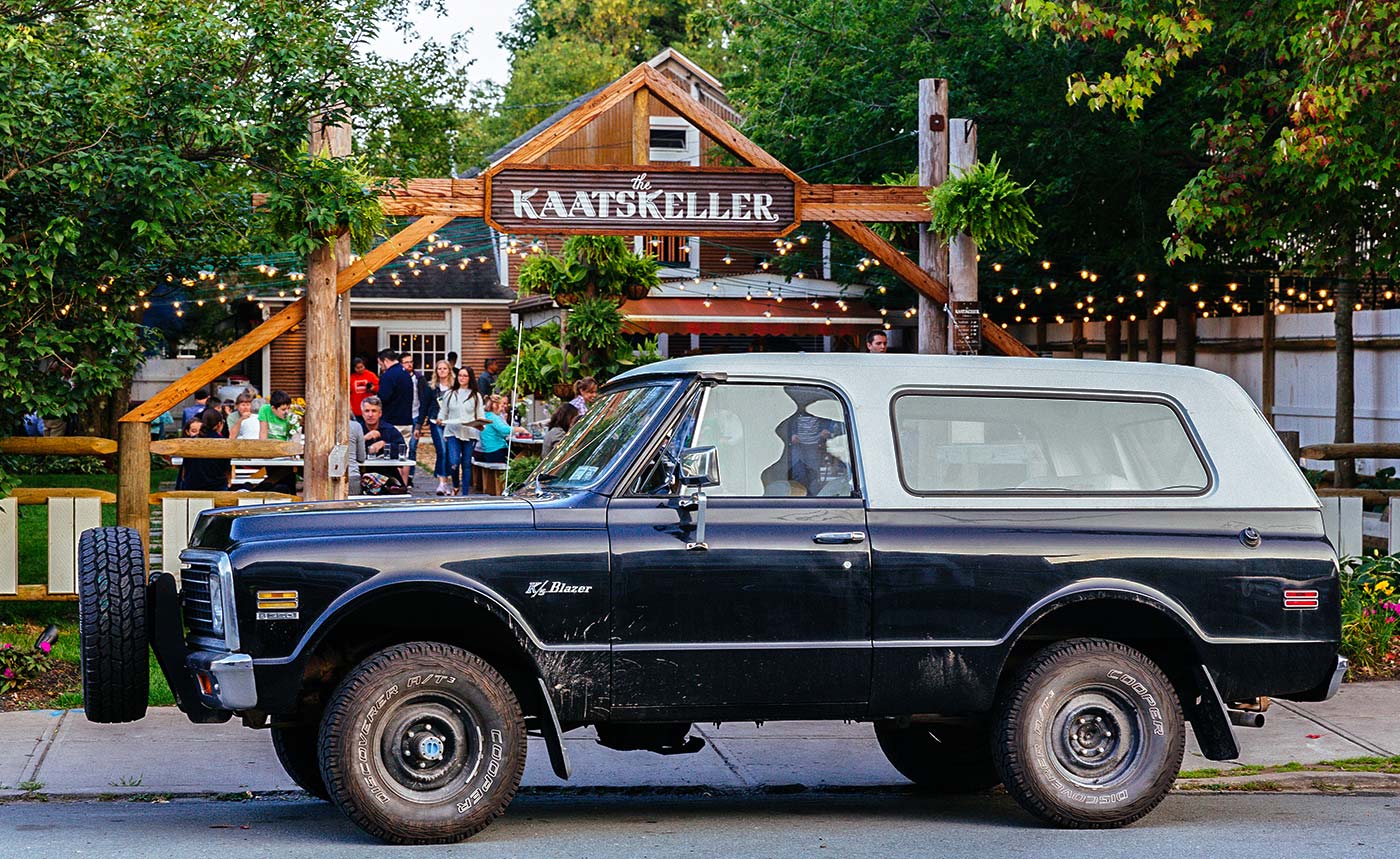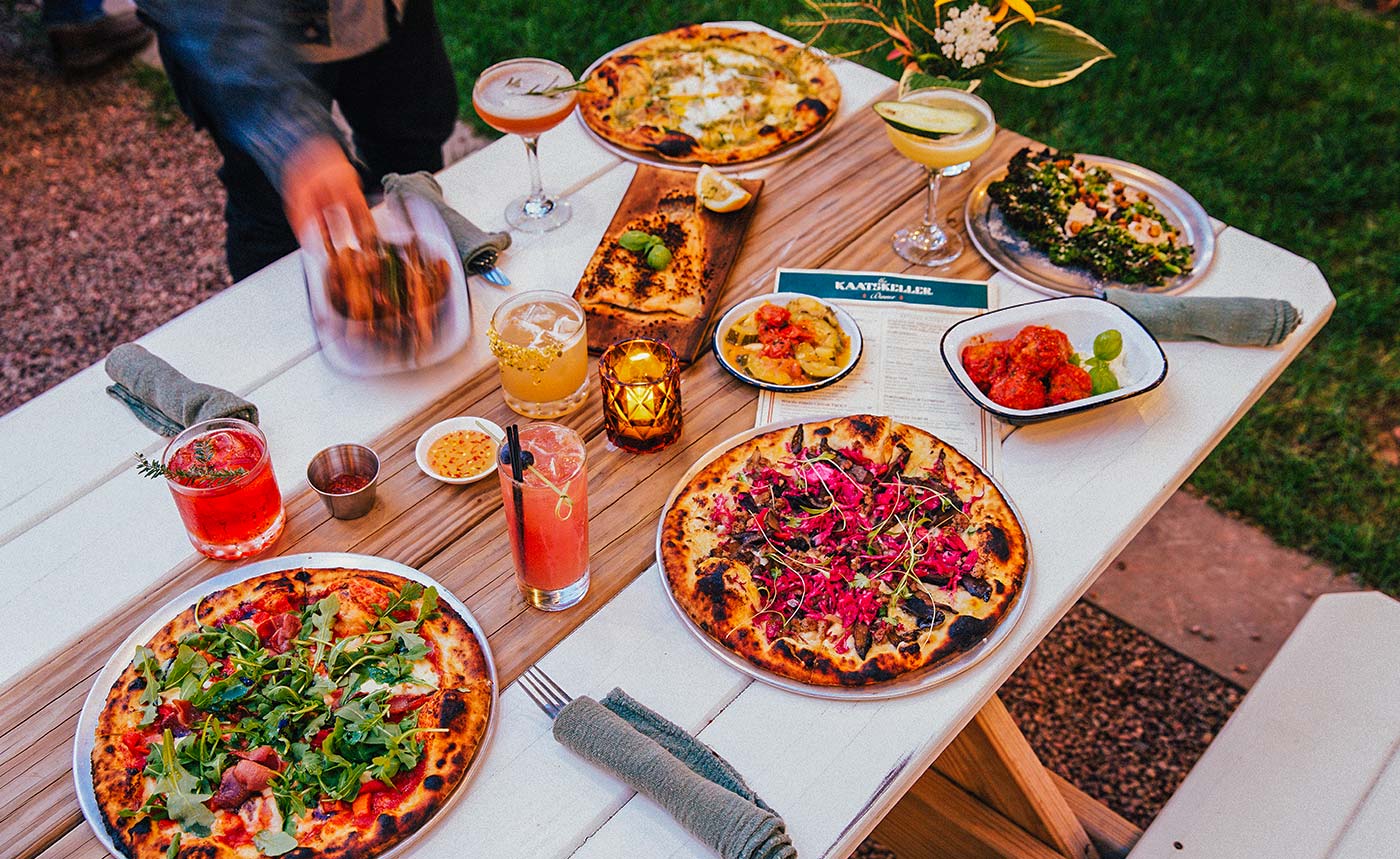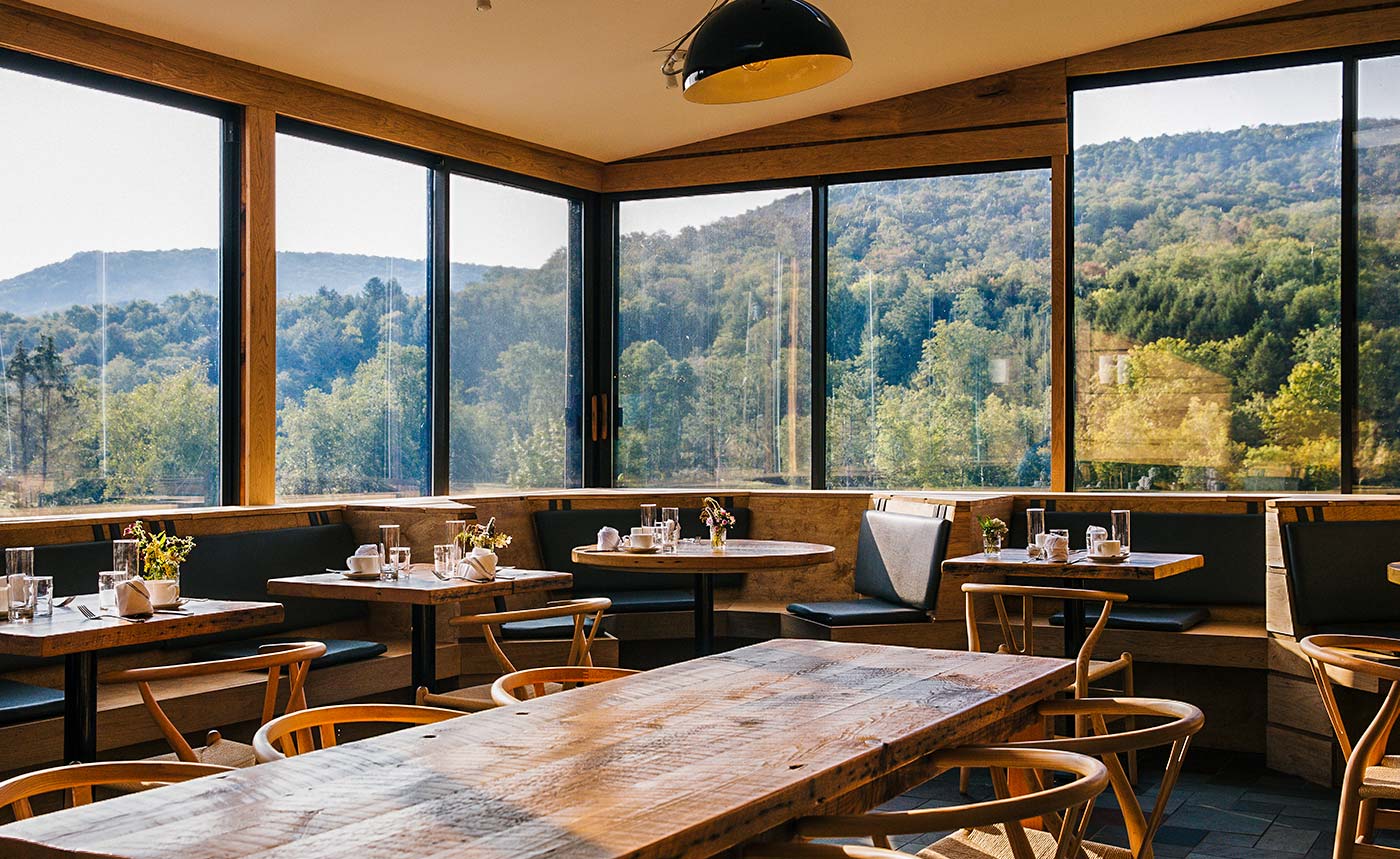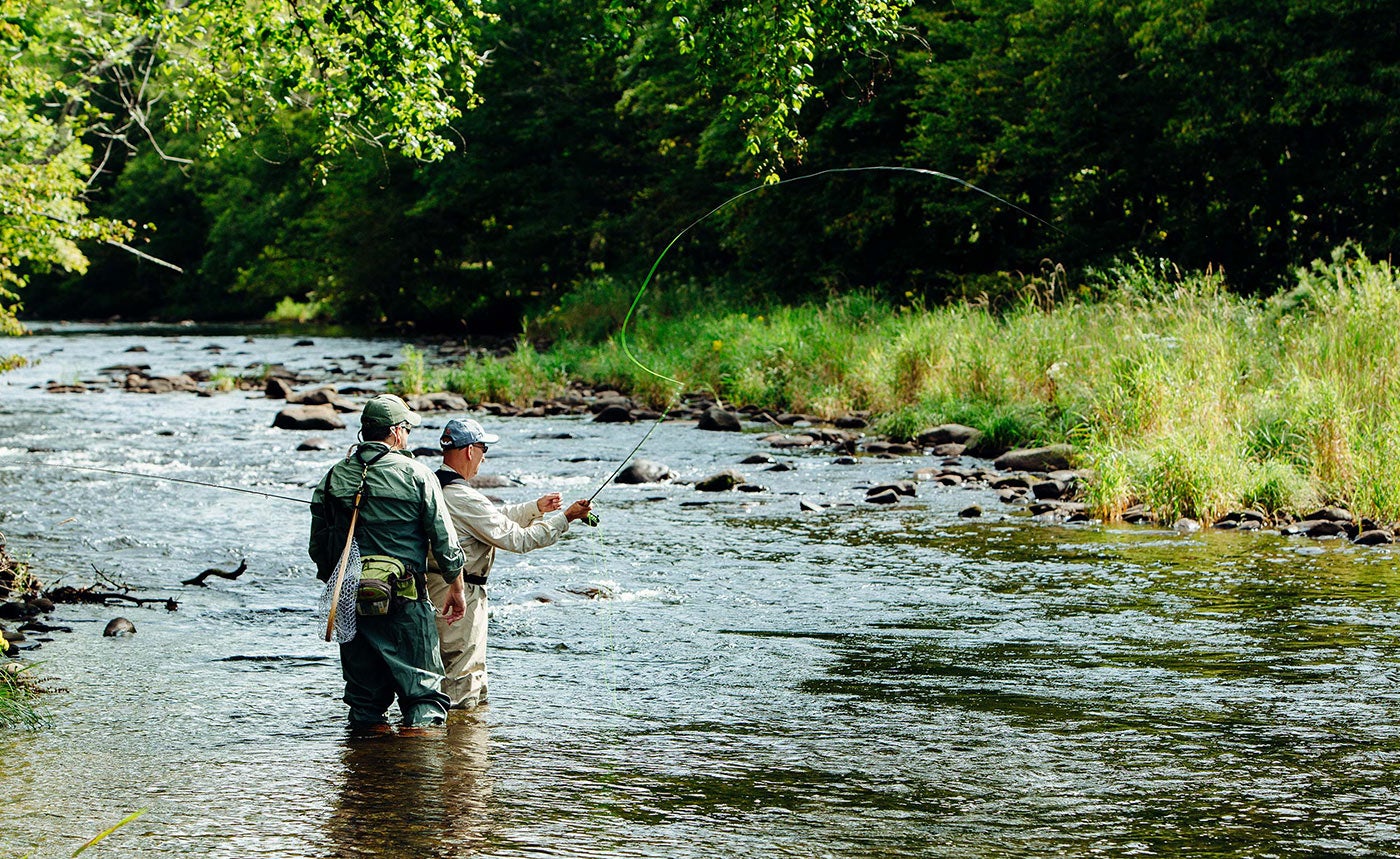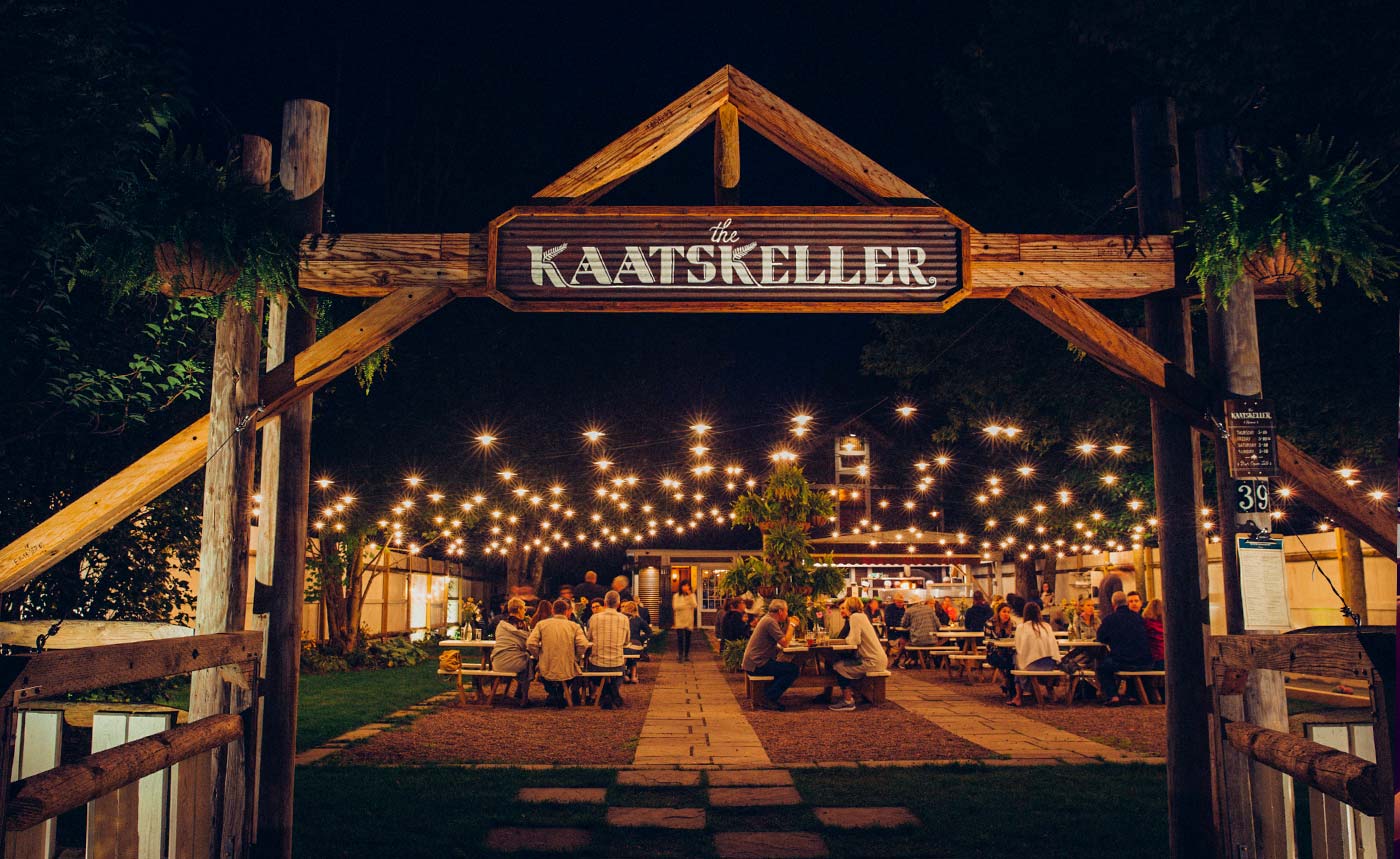 On Main Street, upscale new arrivals mix with unpretentious local businesses. These new places cater to the growing weekend crowd and have given the old money types up the valley—seasonal and weekend residents, mostly, of a picturesque enclave called Lew Beach—more reason to swing through town. There is a pair of new, nostalgic, nicely turned-out country inns and plenty of terrain for sportsmen, fly-fishers in particular.
Those hallowed waters were essential to the town's original, genteel tourist moment, which ran roughly from the turn of the 20th century until World War II and involved lots of fishing excursions, smoking of pipes, and chinaware picnics. Sims Foster, owner of the two new small hotels in the Manor and two additional ones nearby, has been thinking about that era a lot. He calls it the Catskills' "silver age," a lower-key counterpoint to the golden age that came afterward—the era of mass tourism to the resort-heavy area to the south that served as backdrop for the 1987 film Dirty Dancing.
HER STORE IN NEARBY NARROWSBURG "IS MORE VINTAGE, MORE BROOKLYN. HERE, IT'S MORE REFINED."
A fourth-generation Manorite, Foster has done more than anyone in recent years to build things back up again since the post-'60s decline—carefully and tactfully, with a tangible sense of history and place. Several years ago, he quit his high-end hospitality job in Manhattan to move back home with his wife, Kirsten Harlow Foster, and focus full-time on the effort. (The city is a two-hour drive away, barring traffic.)
Arnold House, which Foster and his wife opened in 2014, is five minutes from Main Street, on Shandelee Mountain, and channels the liveliness of the old Catskills inns. There's a tavern with a jukebox, mid-century furnishings, and a saggy-walled square-dance barn that's been revamped for barbecues. The more intimate DeBruce opened this spring, boasting 14 rooms, a spa, a pool, and a burbling half-mile of highly fishable Willowemoc. (Trust me, I fished it.) Through 600 woodland acres weave 5 miles of hiking trails—soon to be 30—designed for guided foraging expeditions and snowshoe outings. Casting lessons are offered. Dogs are welcome. The general mood is casual. It's a bit like being a guest at a rich friend's ancestral upstate spread.
But silver-era Catskills meets a Noma-era culinary experience in the big-windowed restaurant, where Saturday's ever-changing prix fixe dinner opens with a fistful of in-season edible forest (pickled fiddleheads, wild grape leaves, mugwort) sprouting up from a soil-like smear of wild onion. Artful incorporations of other homegrown delicacies (Beaverkill trout, turkey-tail mushrooms) follow. The restaurant serves up this nine-course locavore extravaganza solely on Saturdays—book accordingly.
From the DeBruce, it's a beautiful 20-minute drive to Lew Beach, which resembles a timeless farmhouse-and-white-fences fantasy but is of surprisingly recent vintage. The enclave grew into its current incarnation in the '80s, when a Rockefeller started buying up property and selling it back to buyers, with strict environmental and architectural restrictions ensured to keep the place just so.
The enforced discretion of Lew Beach borders on ostentation: Even the lone gas station has been stripped of signage. And the Beaverkill Valley Inn, co-owned by residents, is easily mistaken for their country club. A particular type of community building is taking place in Lew Beach, one that admittedly makes the place very appealing for a drive-by.
I took the same winding road back down to the Catskill Fly Fishing Center and Museum, which spotlights the many locals—more of them women than one might think—who have become legends of the sport. From there it's five minutes back to Main Street, with its distinctive mix: establishments like a small-town pharmacy and a barbershop, alongside Main Street Farm, a local-organic hub that brings Audis and Volvos from miles away. There's also Catskill Mountainkeeper, a conservation organization run by the son of the decorated environmentalist John H. Adams, and a boutique called Nest, owned by an ex-Vogue design director named Anna Bern.
She has a store in nearby Narrowsburg as well. "That one is more vintage, more Brooklyn," Bern explained when I stopped in. "Here, it's more refined." She's virtually next door to a new wine shop and across from the Kaatskeller, a place for wood-fired pizza, courtesy of Main Street Farm's owner and some city refugees.
Livingston Manor's economic backstory (tanning, timber, tourism) tells a familiar regional tale of ups and downs. Right now—thanks in part to a citizenry that's looking to the future without losing sight of the past—the direction feels distinctively, but not disruptively, upward. These developments come with a backward glance, even if the town's confluence of fly-fishing, mugwort salad, blue bloods, and barbecue barns is something its turn-of-the-century sportsmen could not have imagined.
is a freelance writer based in New York City. He is also editor and cofounder of the website Jungles in Paris.
Photographs by Sean Burke