"There's something about the area that is magic," Ralph Lauren says of New Mexico. "I've always felt there's a beauty in this country that should be expressed in what I do. I was mesmerized by Santa Fe, and I had to say it."
Sitting front row at the 1981 Ralph Lauren Runway Show, Ralph's wife, Ricky wore a beaded fringe chambray shirt, concho belt, and prairie skirt. The couple had been looking for a ranch out West and had recently spent time in Santa Fe, New Mexico. Following the trip, Ralph's affinity for the American West took an evolutionary turn. Inspired by the city's Native American artistry, desert environment, and easy spirit, his 1981 collection brought the craftsmanship and natural charm of the American frontier to the forefront of high fashion.
During that era, shows combined multiple different themes and had three times the number of looks (this one had 76). After models in styles fit for an afternoon in the English countryside or an evening in Hollywood's golden age walked the runway, the lights dimmed and Michael Martin Murphey's "Wildfire" engulfed the room. A model appeared, dressed in an oversize hand-knit cardigan belted in silver over a leather skirt and well-worn cowboy boots. Concho belts, beadwork, and prairie skirts—as Ricky's look had foreshadowed—were paired with Southwestern prints, deerskin fringe jackets, and serapes.
Although a decided departure from the electric hues and power suits trending at the time, the look, dubbed "country, prairie, mountain woman," road the second wave of feminism to commercial success just the same. "Ralph Lauren translates American culture into fashion like no one else," said Saks Fifth Avenue's chairman at the time.
This acknowledgement of Ralph's vision for American fashion was prophetic. In 2000, when Ralph was inducted into the Fashion Walk of Fame, a 1981 Santa Fe runway look was chosen to embody Ralph Lauren's classic American style. The collection's influence was celebrated again in 2012 when the Council of Fashion Designers of America included a Fall 1981 Santa Fe look in their 50th Anniversary retrospective at the Fashion Institute of Technology in New York.
Unlike any designer before him, Ralph saw elegance in the lifestyle of America's wide-open spaces. To capture the American spirit in such an authentic way—and present it uninhibitedly to a world still taking high-fashion notes from Europe—resulted in a collection as mesmerizing as the natural beauty that inspired it.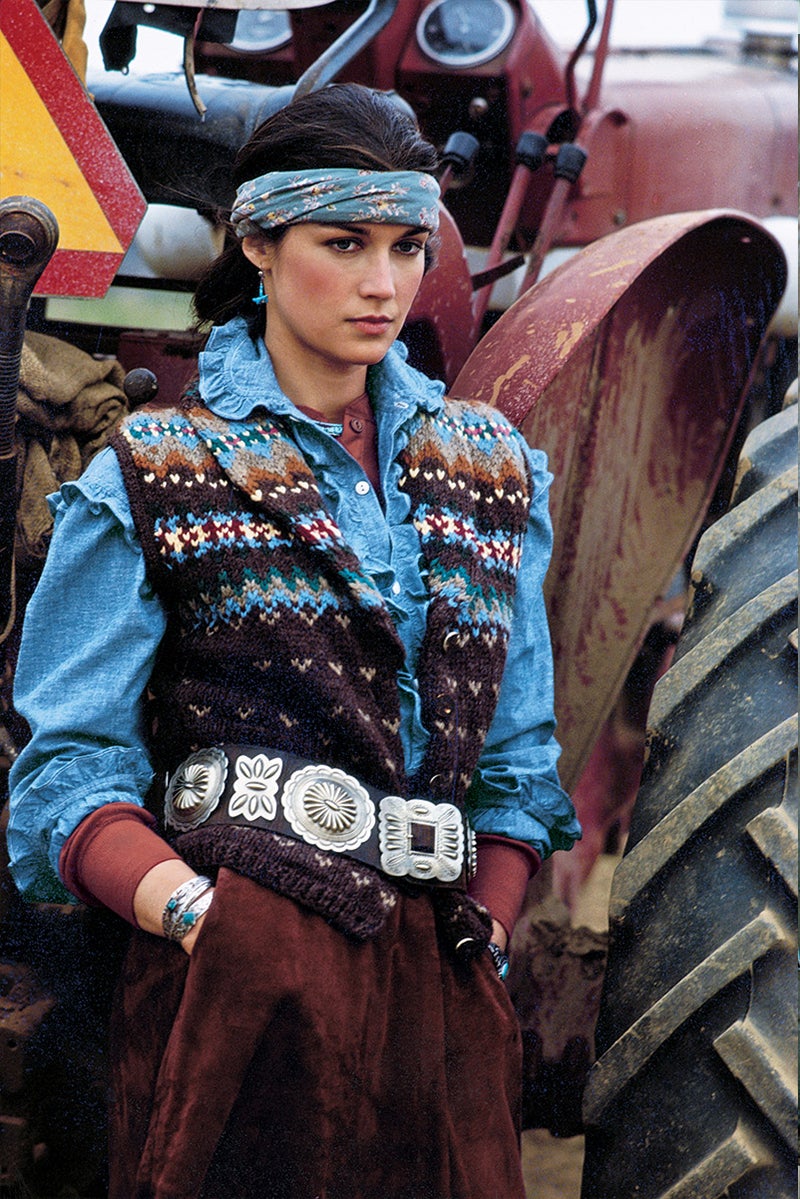 is the Senior Concept Editor for Ralph Lauren Women's.